It all started when we got an email from the Horsts. They said that they also lived in Honey Brook and were looking to expand their home a bit so they could stay there a few more years before buying their "forever" home. We stopped by their house to look at the project and discussed adding a second story to the back porch. We also looked at the attic and discussed renovating it to add another bedroom.
When we reviewed their project as a team, we said, "If we could do a reverse gable on the home rather than trying to tack a second floor on the back porch it would add so much to this home." We sent a few of our ideas and sketches over to the Horsts and they liked the ideas so we drafted up a budget. Then the Horsts had the idea to replace the old tin garage that they had with an attached garage. And that was how we started down the slippery slope.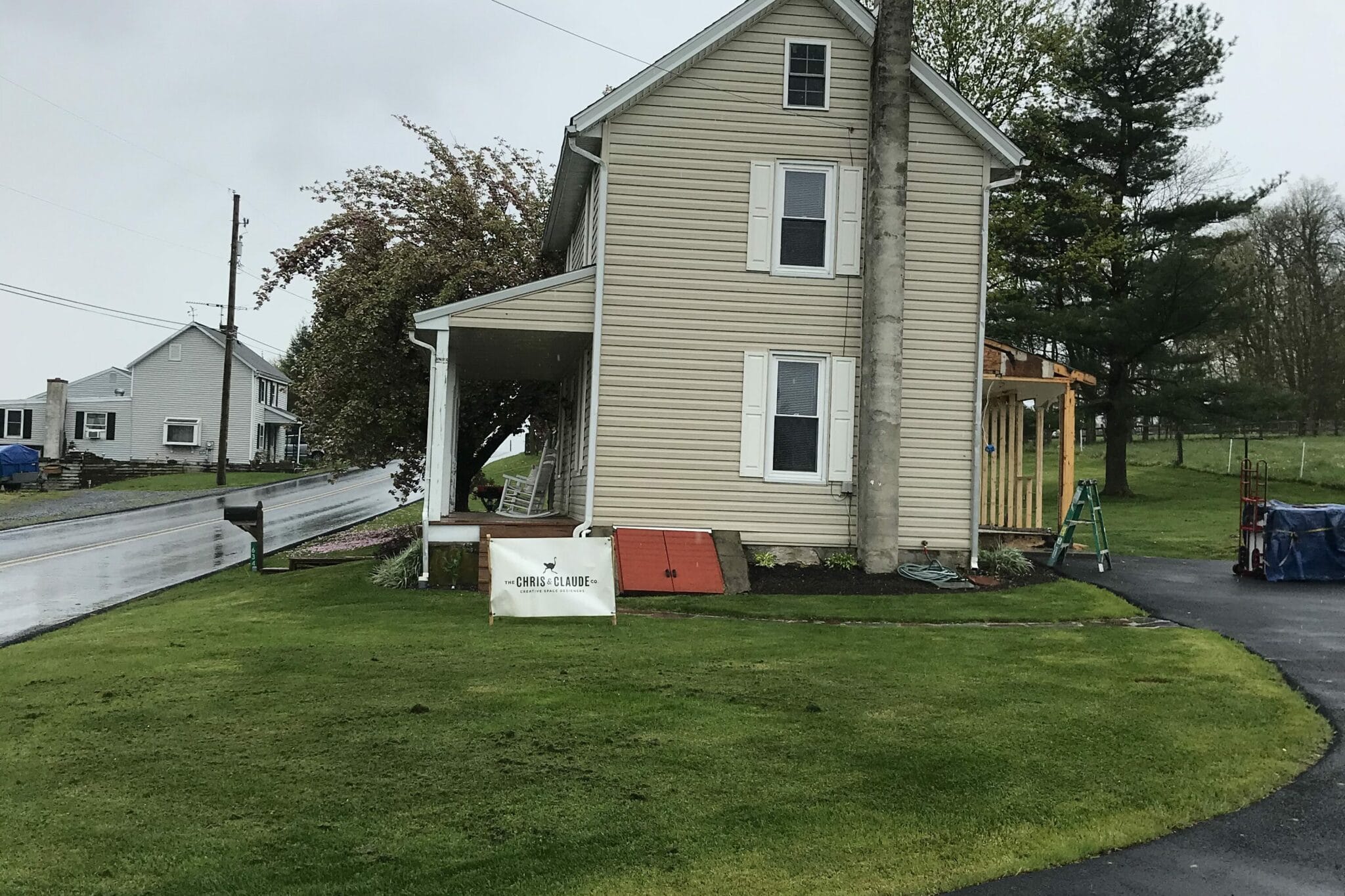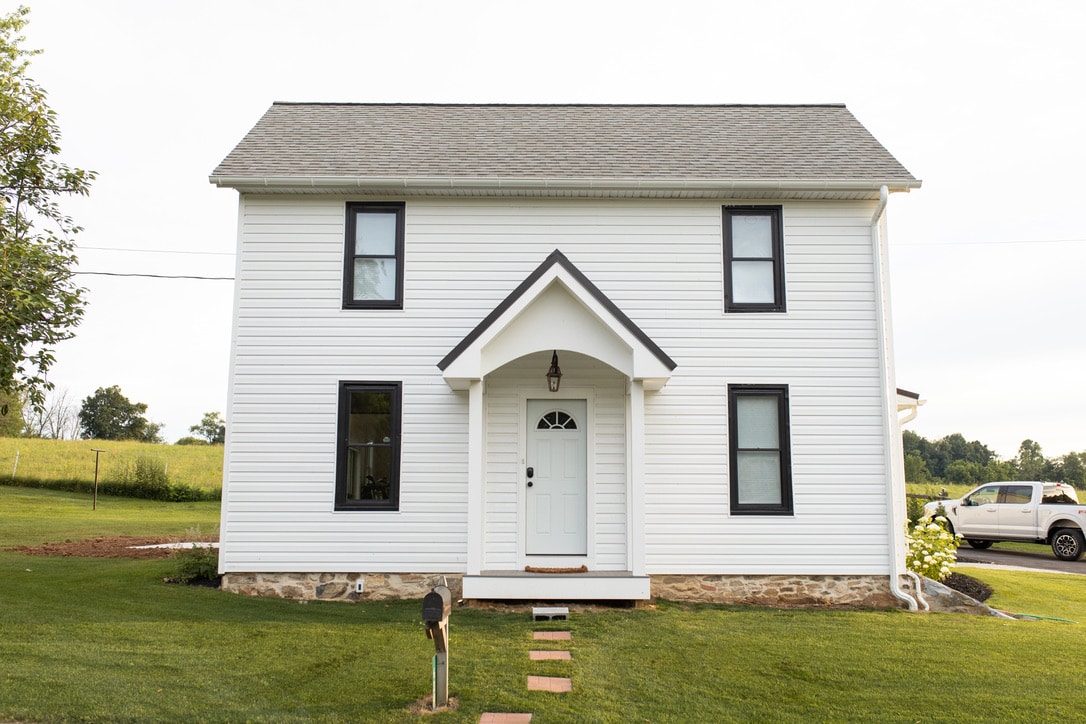 After we met with our architect and drafted up the plans with a reverse gable addition and an attached garage the ideas just really started flowing. We realized we could put a second floor on the reverse gable if we added some dormers. We also realized that if we added a living room to the addition we could take the existing living room and turn it into a primary bedroom on the first floor. Additionally if we were to put a basement under the new addition we could finish it out and add a TV room and another bedroom. This would give them a 4 bedroom/2.5 bathroom house – which we all know is the all American dream home. In other words if you want to build a house that appeals to the largest group of people create a 4 bed/2.5 bath house (free real estate tip).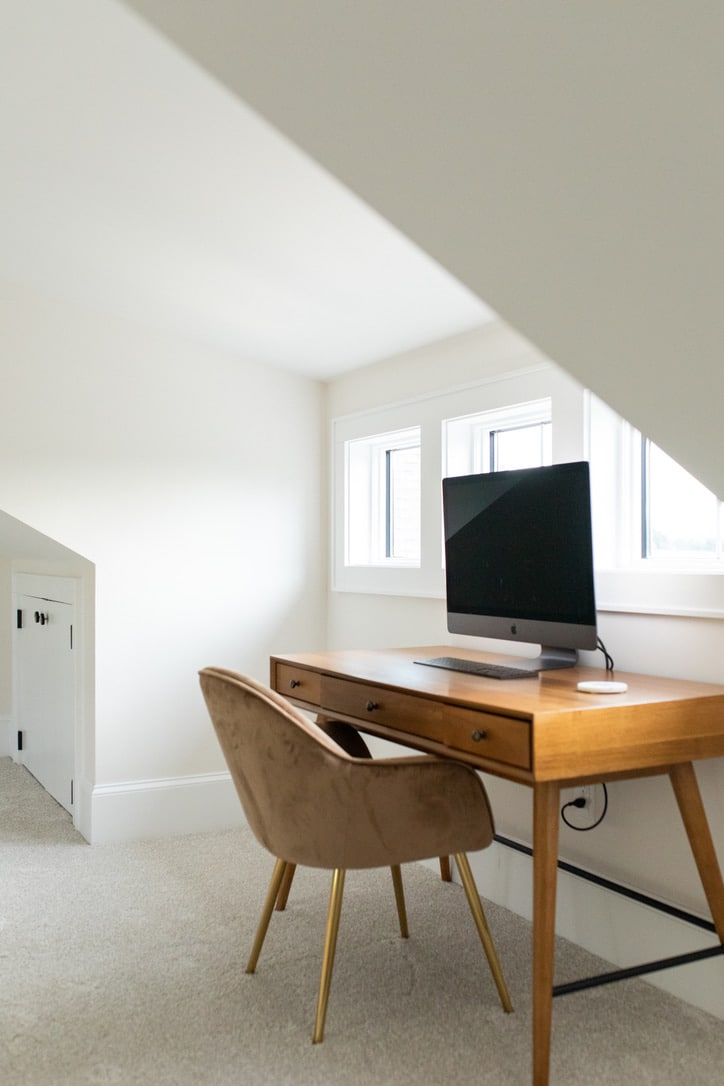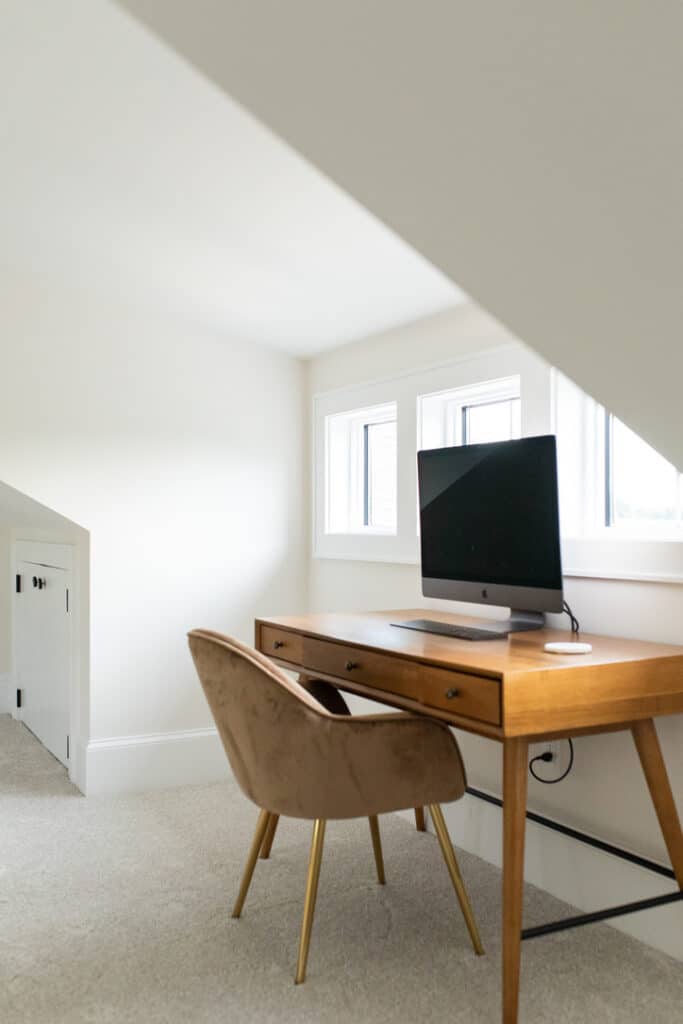 Somewhere along the project the Horsts realized that this renovation wasn't just a project to push off buying their next home, but that this home had the potential to be something really special. At this point they decided to complete the renovation of the entire home (not just the addition). They also decided to give the project some really cool finishing touches by changing the front porch from a traditional porch to a reverse gable porch with a standing seam roof. Finally, they added a really special landscaping package to create a refined elegant front entrance to the home.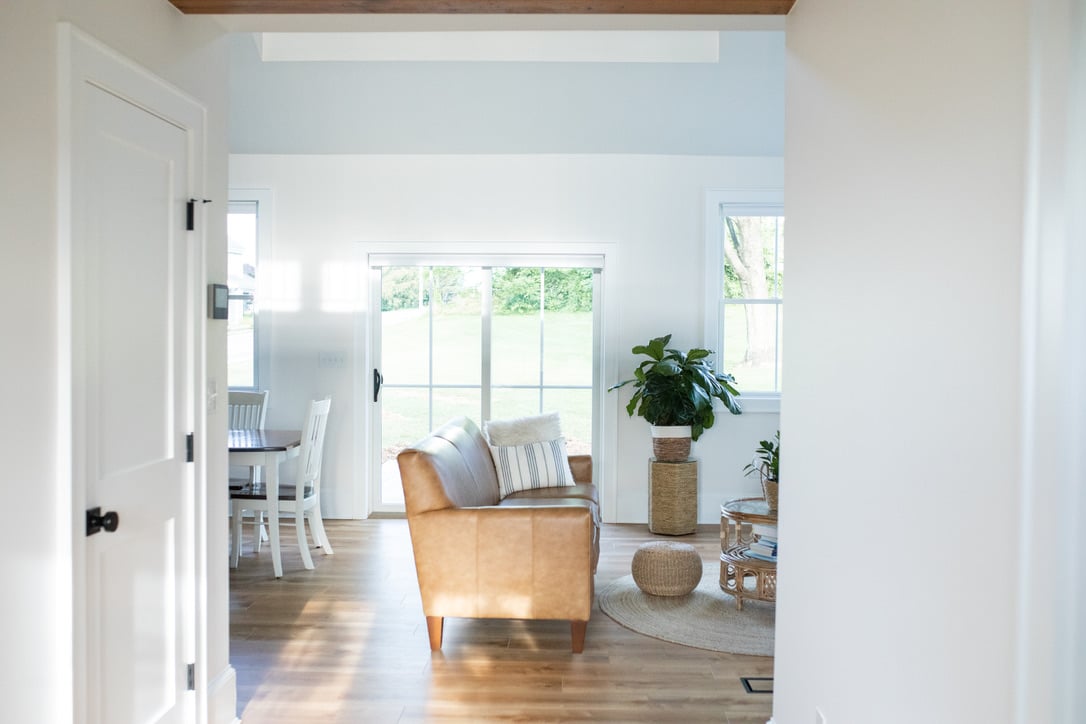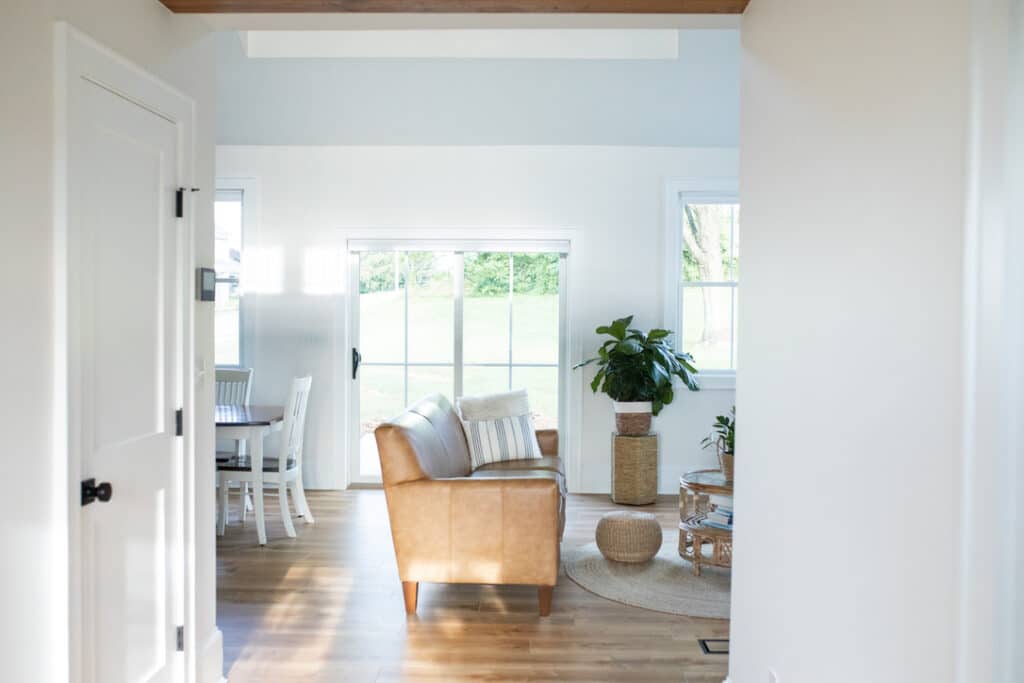 Most of our projects don't change this much from start to finish but if we were going to have a project that changed this much there is no one we would rather have it be with than the Horsts. They definitely are in the top tier of our favorite clients. If you ever get to meet this couple you will be blown away by their refreshing and encouraging spirits. They are truly amazing. You can follow Kim's photography at @kimhorstphotography or Lyle's HVAC business at @toplineair on Instagram.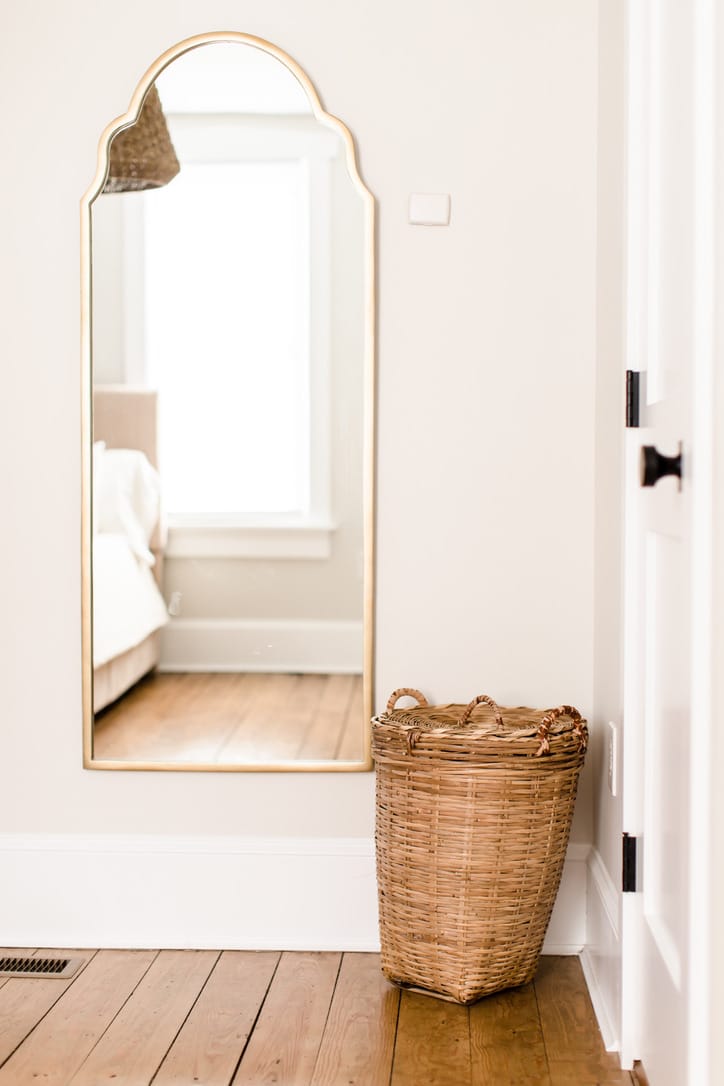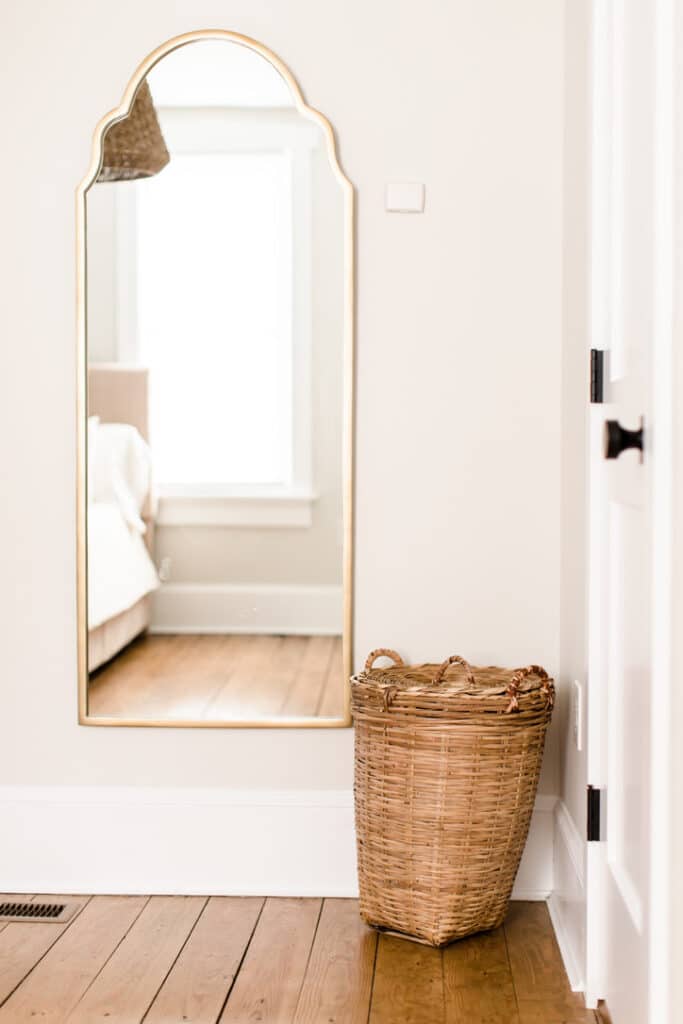 A big thanks to all or our contractors for an amazing job on this project.
Project Photography:
The Chris & Claude Co
Design:
The Chris & Claude Co
Construction:
Electrical: Black Horse Electric
Drywall: Tri-County Drywall
Trim: Tyler Stoltzfus
Tile: Vernon Stoltzfus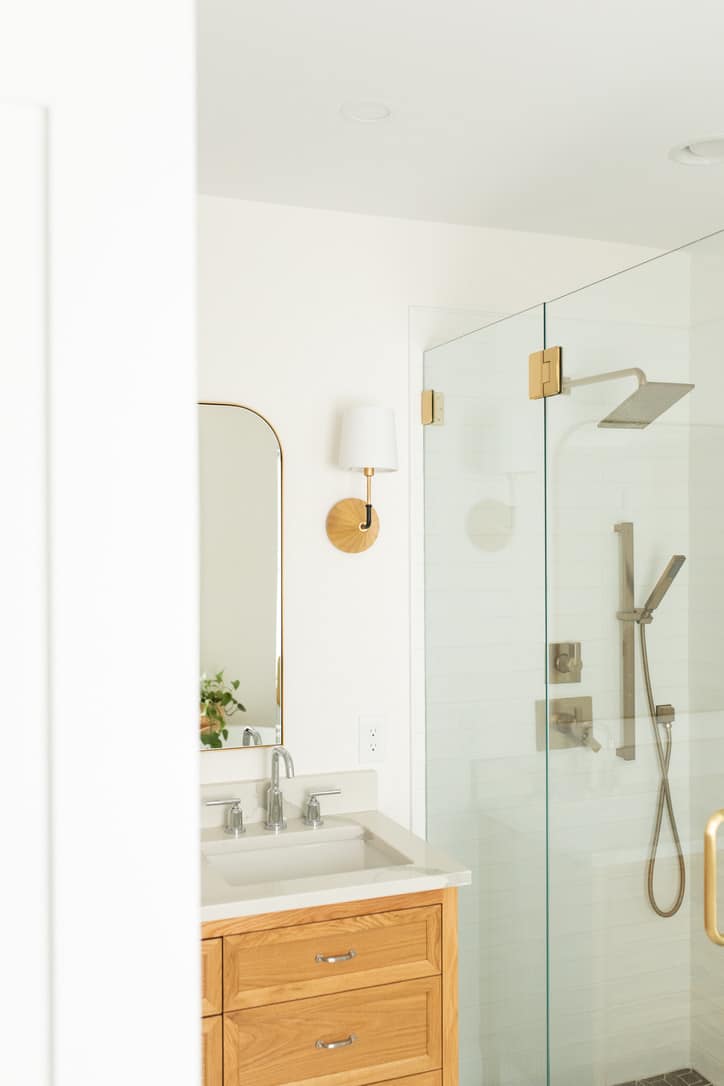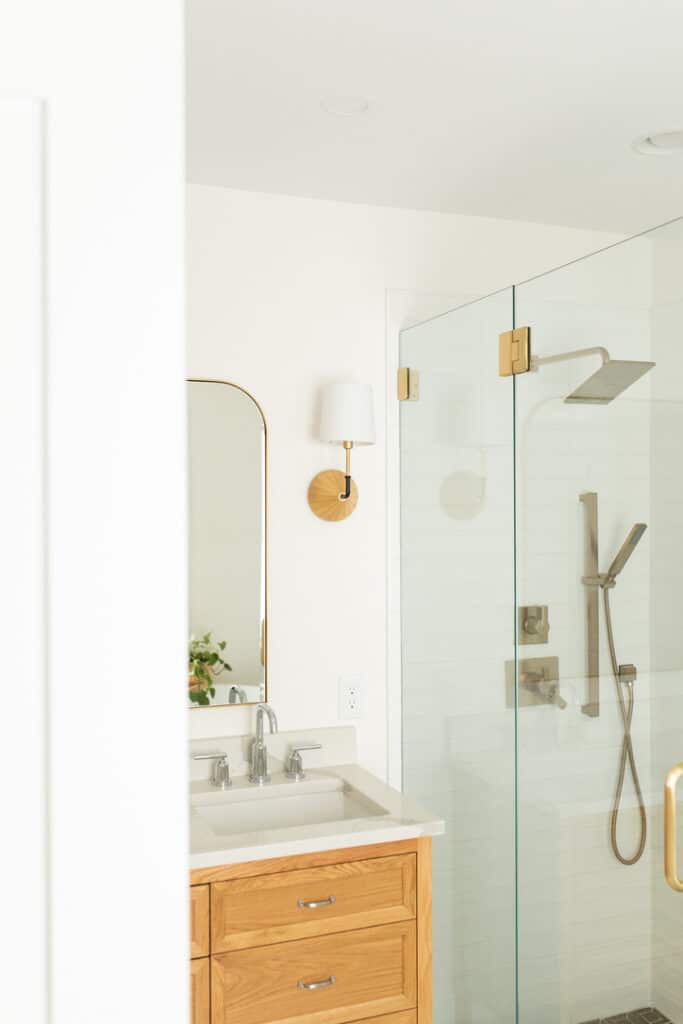 For advice and assistance creating a fabulous space, house hunting or selling your property, connect with The Chris & Claude Company! Call 717-201-0838 for more information, or hit the button below.