I first spoke with Oliver a few years ago when we helped them and their in-laws find a home. We eventually found one and helped them renovate it. You can read more about that project here.
Since then Oliver and his lovely wife Nadina have become dear friends and one of our favorite clients. If you ever get to meet Oliver & Nadina you will instantly appreciate their huge heart for people. They love others well and exude so much energy wherever they go. When Oliver told us that he wanted to create a really special place for his business, Track 5, we knew it was going to be something unlike we had ever done before.
Oliver had been on the hunt for a new office space for his company for a while and had considered buying but eventually found a really great space just north of Lancaster City that was available for lease. The space had solid bones so we submitted an offer and were able to get a lease signed with the owner.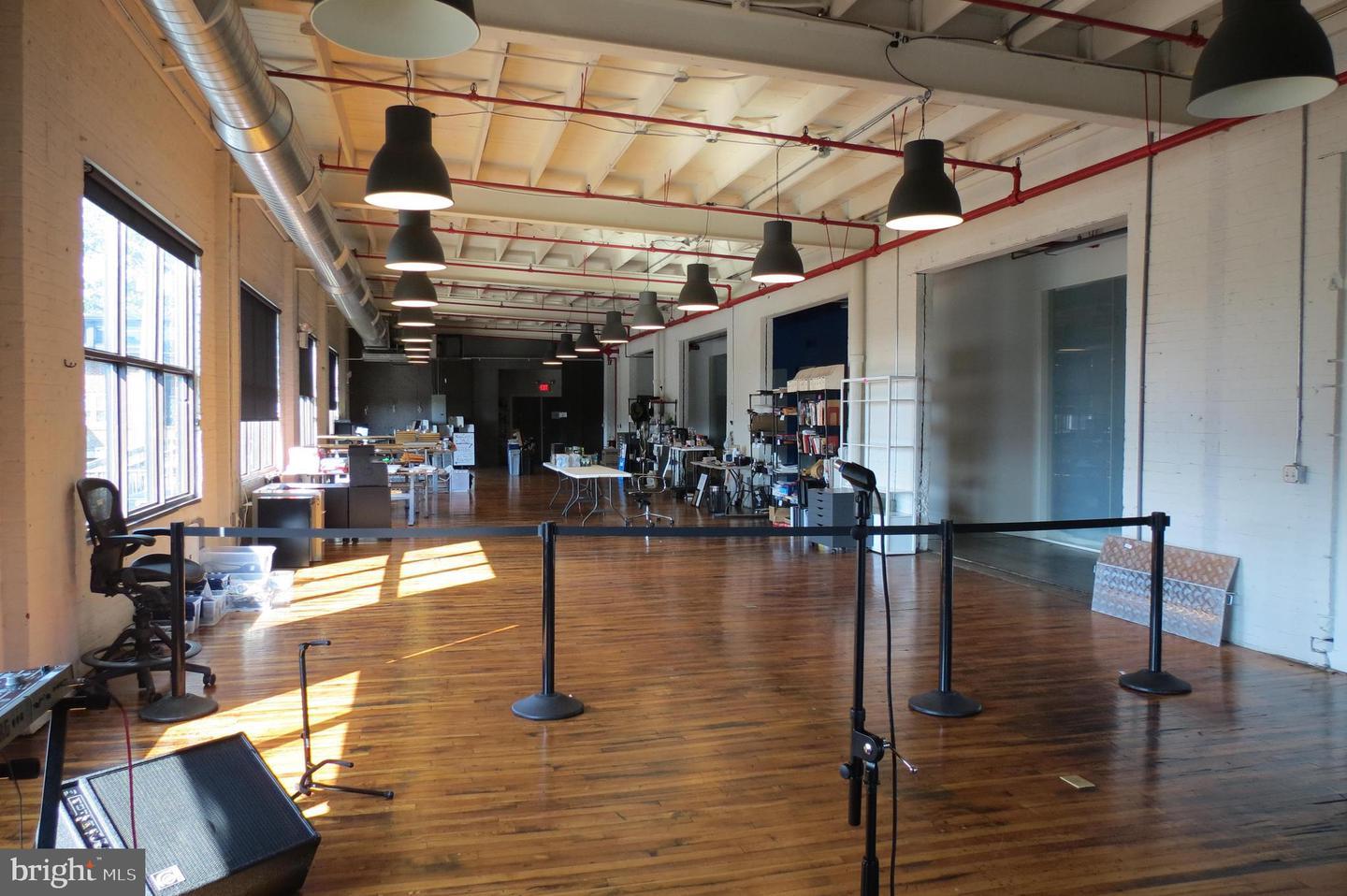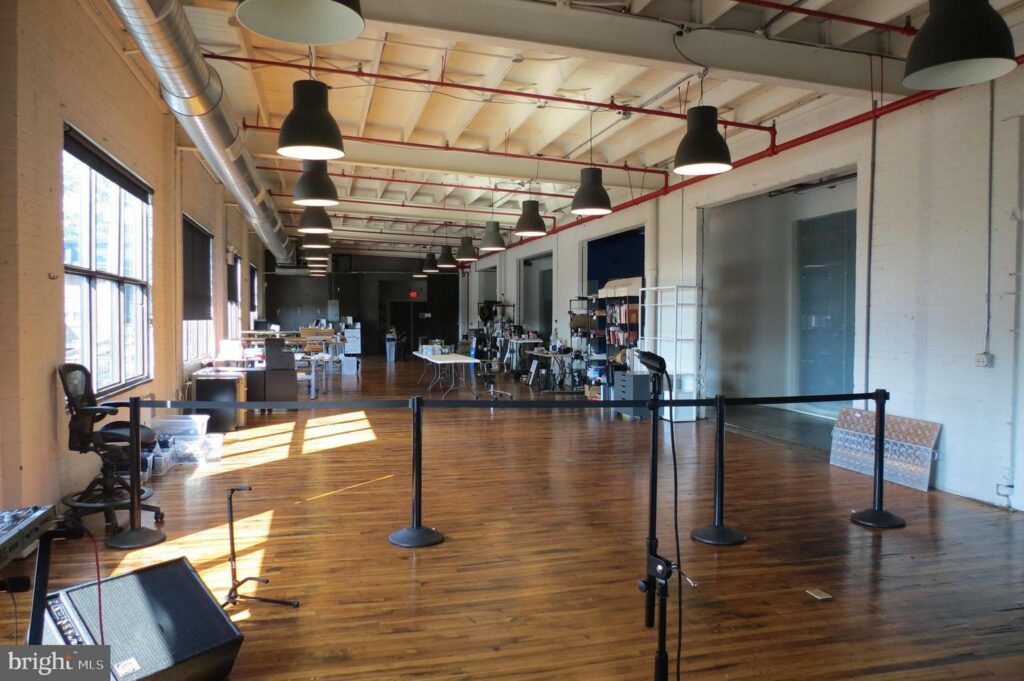 After brainstorming a vision for his space and hearing Oliver's ideas, we drafted up a handful of things to prioritize in the design:
A central focus on the big windows overlooking the rail yard (Literally the building is within 50 feet of train tracks that are used on a regular basis)
Lots of energetic colors
Something that was totally unexpected (or a few somethings) 😉
To incorporate these priorities we came up with the following ideas:
1. Adding graffiti to the walls to make it feel like a rail yard
2. Adding super bright colors to the walls and painting this color straight through the trim for an unexpected touch
3. Adding pallets as wall partitions
4. Adding huge word decals to the walls
To be honest – most of these ideas came straight from Oliver. He might not admit it but he is a really great designer himself. It was fun for us to help bring his vision to life.
One of our goals is to have our spaces reflect their owners. This project is truly a reflection of the culture and values of both Oliver and his company, Track 5.
To Oliver and the rest of the team at Track 5 – Thanks for being an amazing company and for letting us be a part of this project. May your space give you energy and inspiration for many days to come.
Photography:
Kinna Shaffer Photography
Design:
The Chris & Claude Co
For advice and assistance creating a fabulous space, house hunting or selling your property, connect with The Chris & Claude Company! Call 717-201-0838 for more information, or hit the button below.