Dusty, drafty, spooky – these may be the thoughts that come to mind when you think of your attic. For many people it's the space used for storage, or just not used at all. But did you know that you could change that space and make it into a room that you could use and enjoy?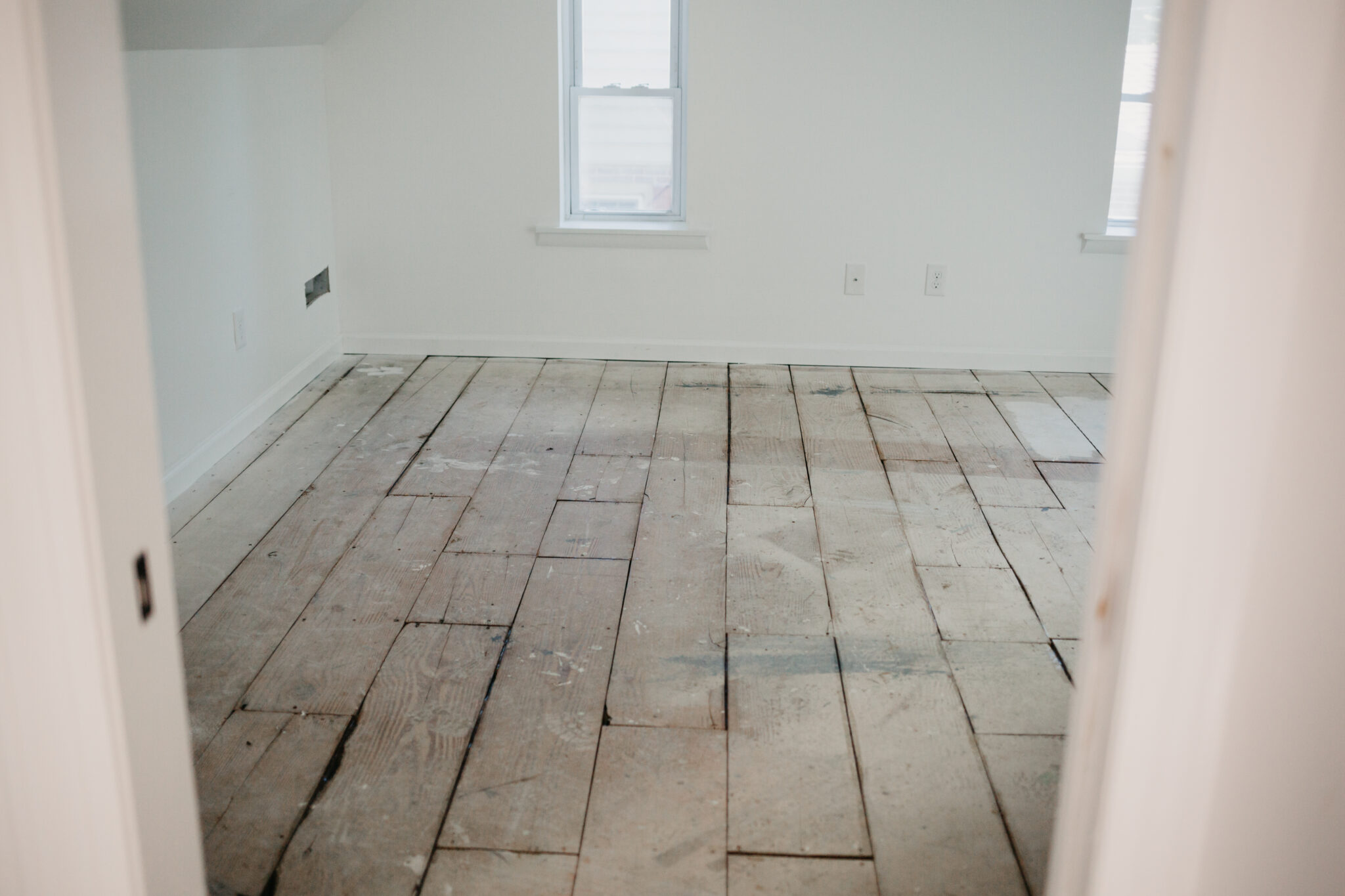 From the moment we saw the high ceilings with the natural hard wood we started to dream about how we could use this attic space. It was controversial but we enjoyed painting the floor white, adding a vintage white locker and keeping the walls white. Though white isn't the color we often go with, we had no regrets from this white floor. But we also wanted to add a unique flair so we applied each individual eyelash to the one wall. Complete with a deep green couch – we were very pleased with the final look.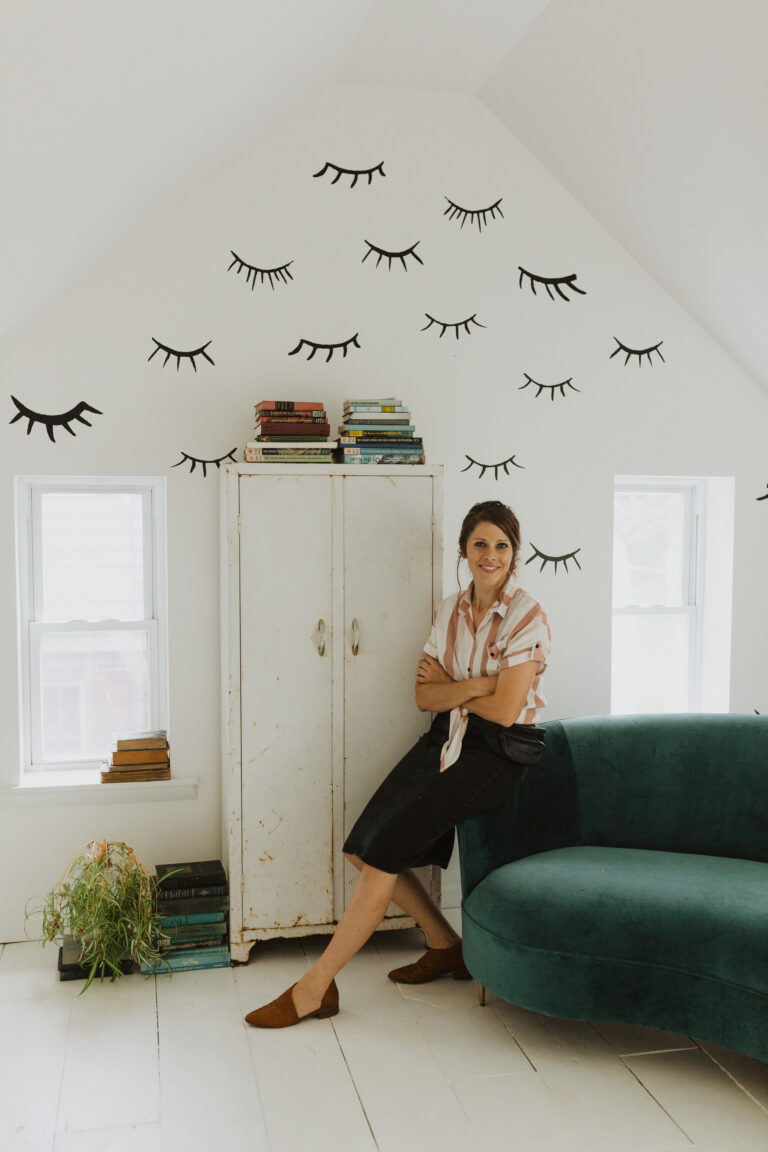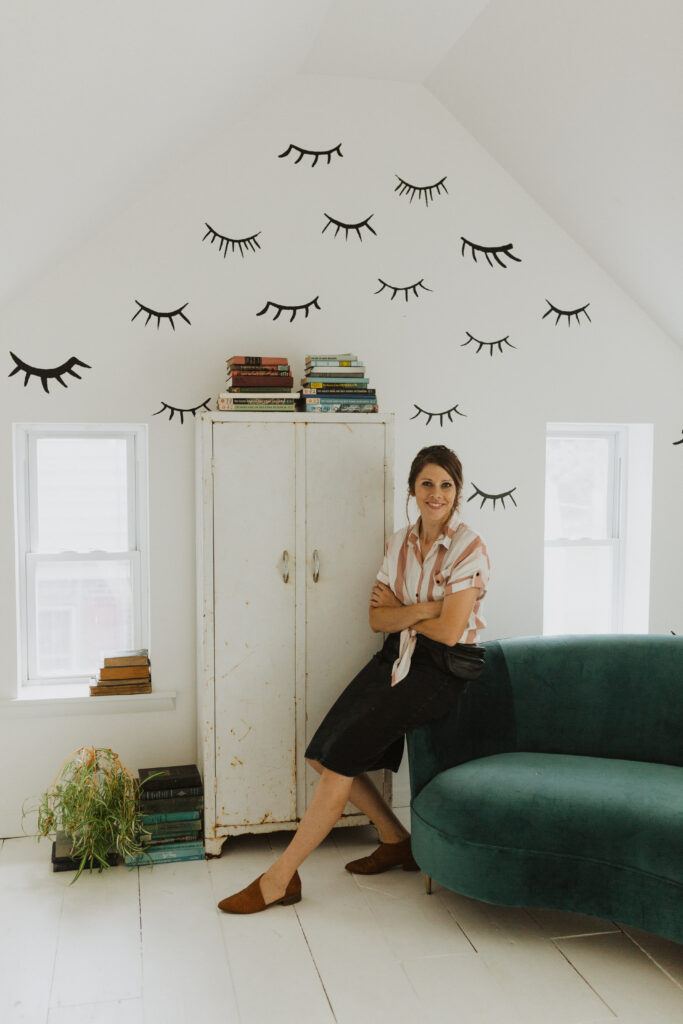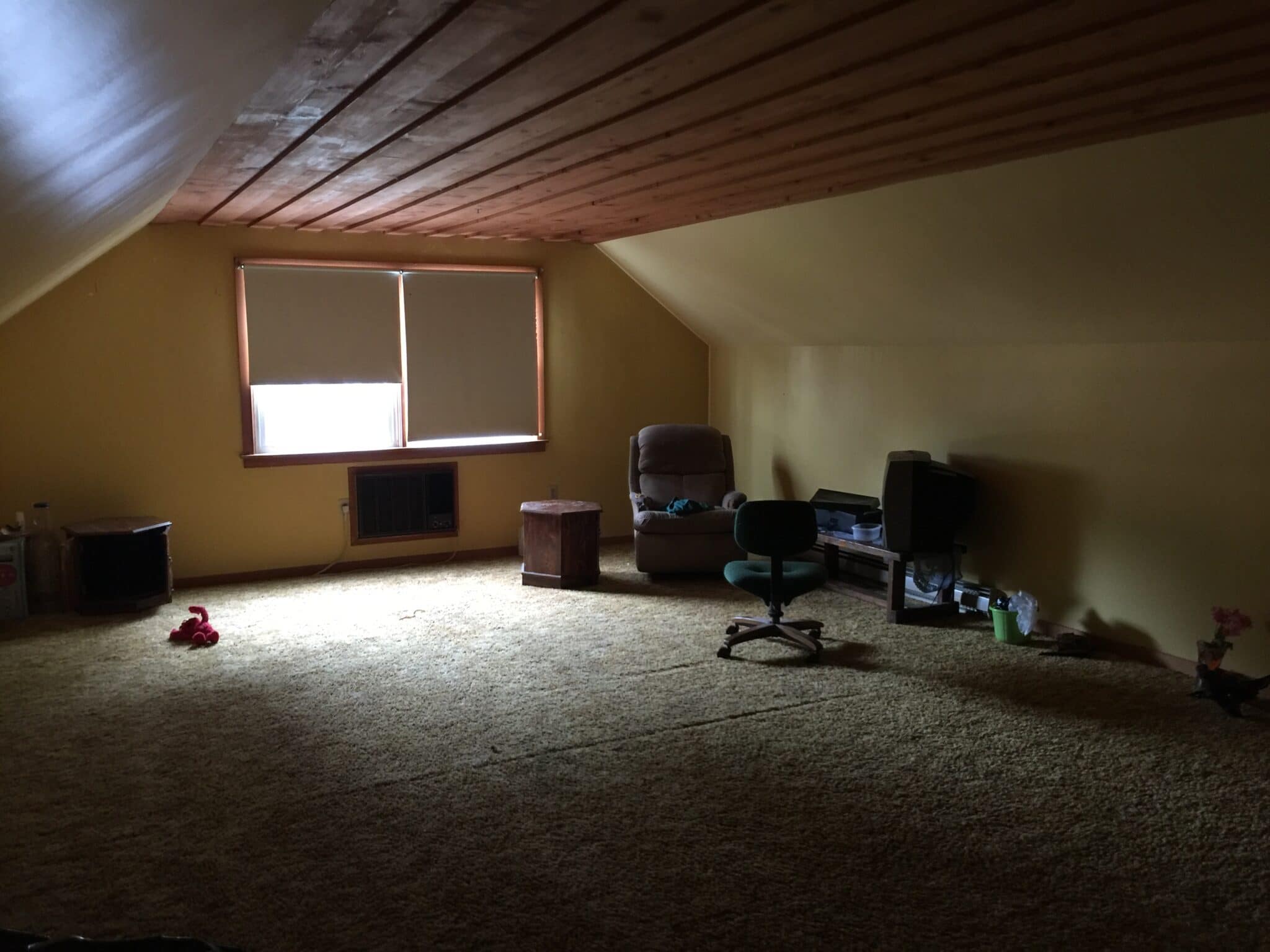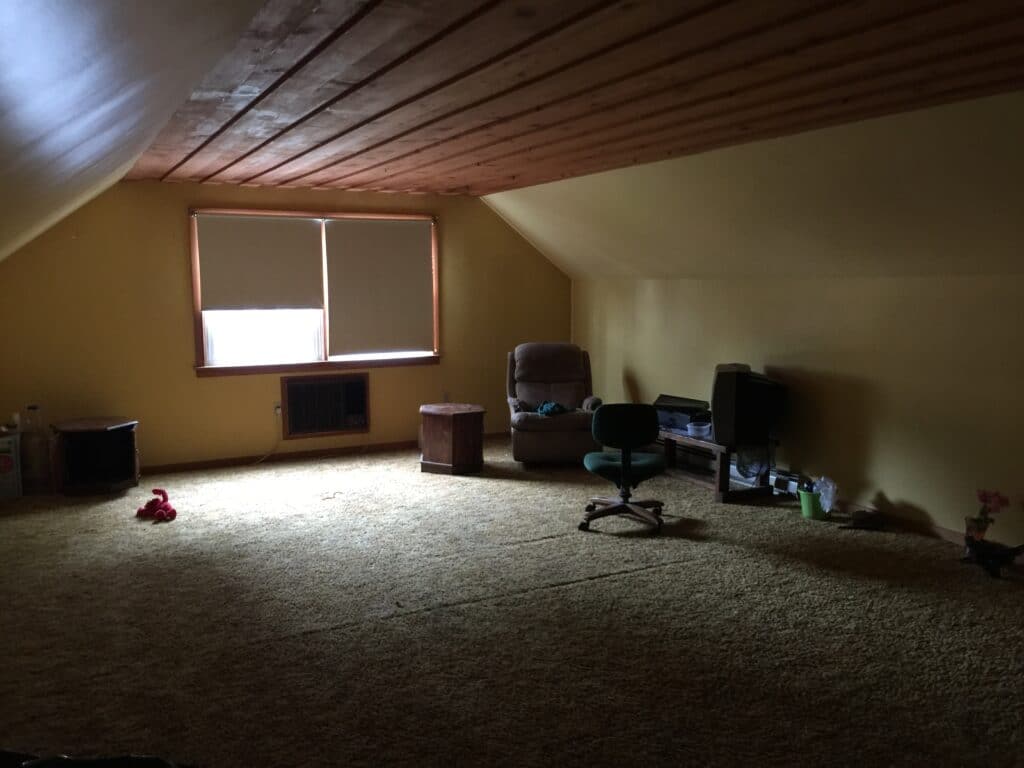 We were inspired by this projects kitchen, you may remember it – we painted the cabinets light pink. But that wasn't the only place that inspired us. When we walked into this small dark room we knew there were two things that needed to be done immediately. We needed to tear up the carpet and repaint the walls to create a brighter space. Replacing the floor and painting the room did the trick. But once we added a hanging bench the room actually felt special.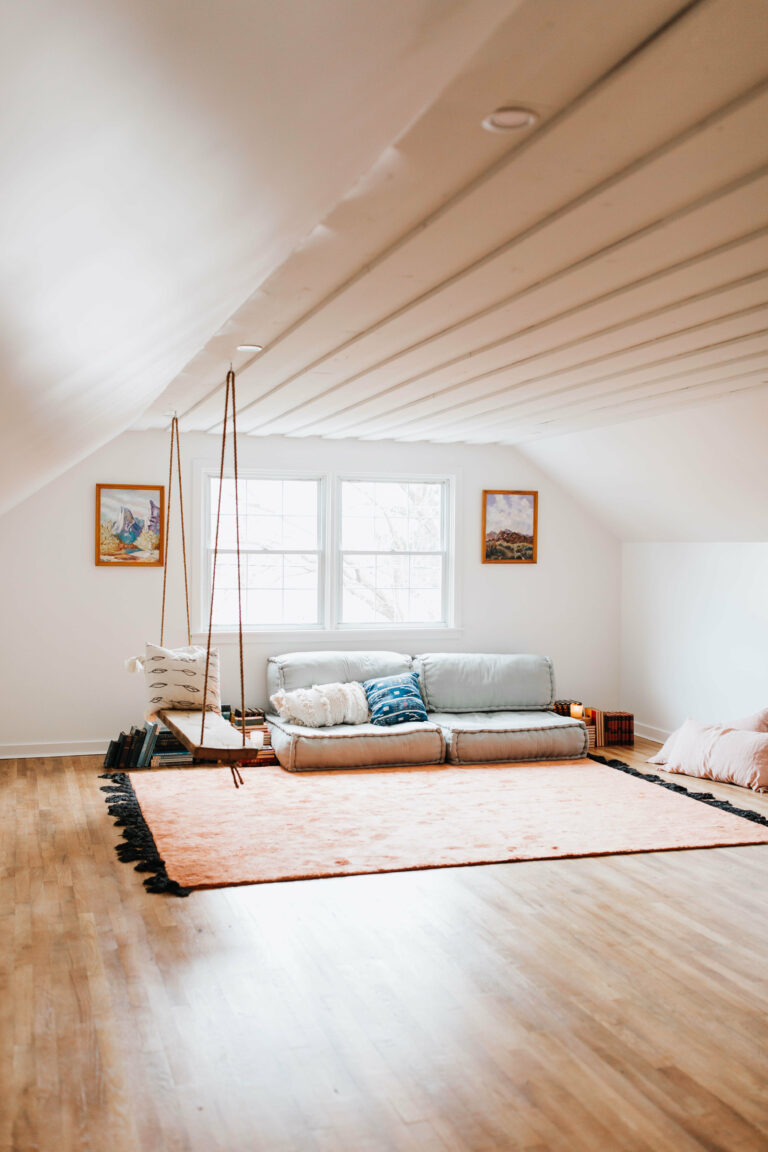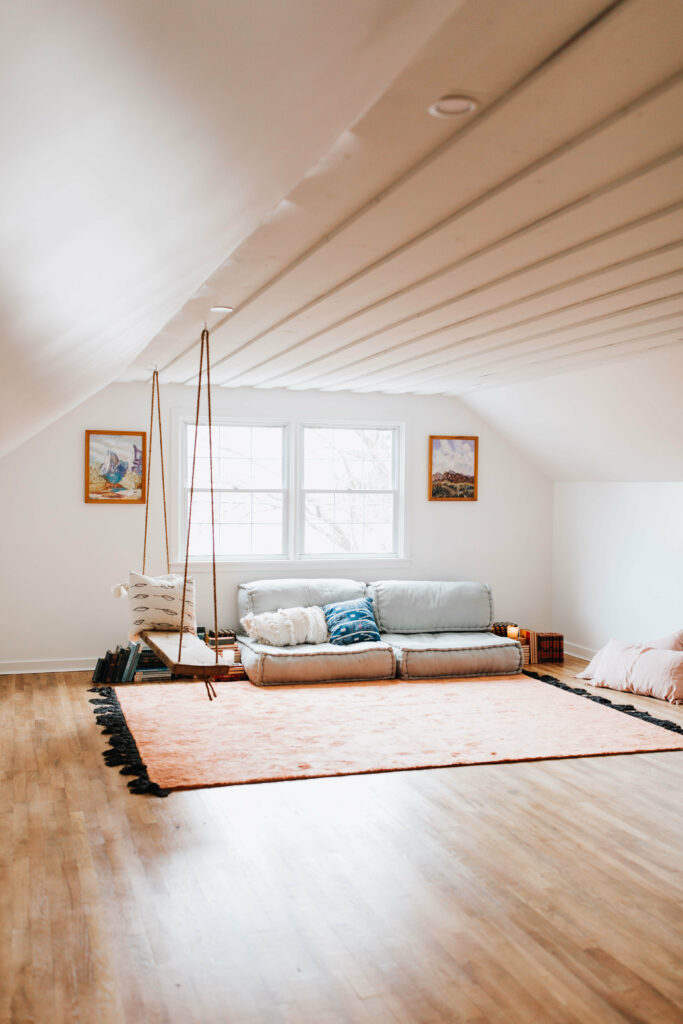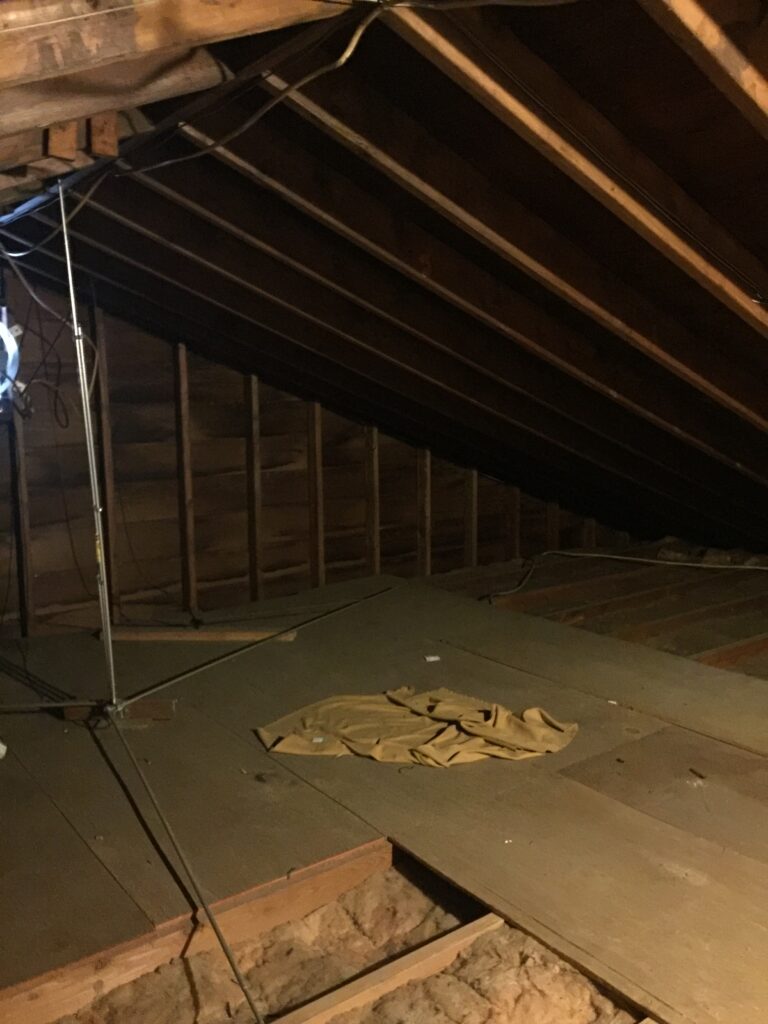 Broad Street was perhaps one of the larger transformations we've seen for an attic. It took a lot of imagination when we first stuck our heads into this space. But the space was large, and we couldn't ignore how perfect it would be for a book nook or guest room.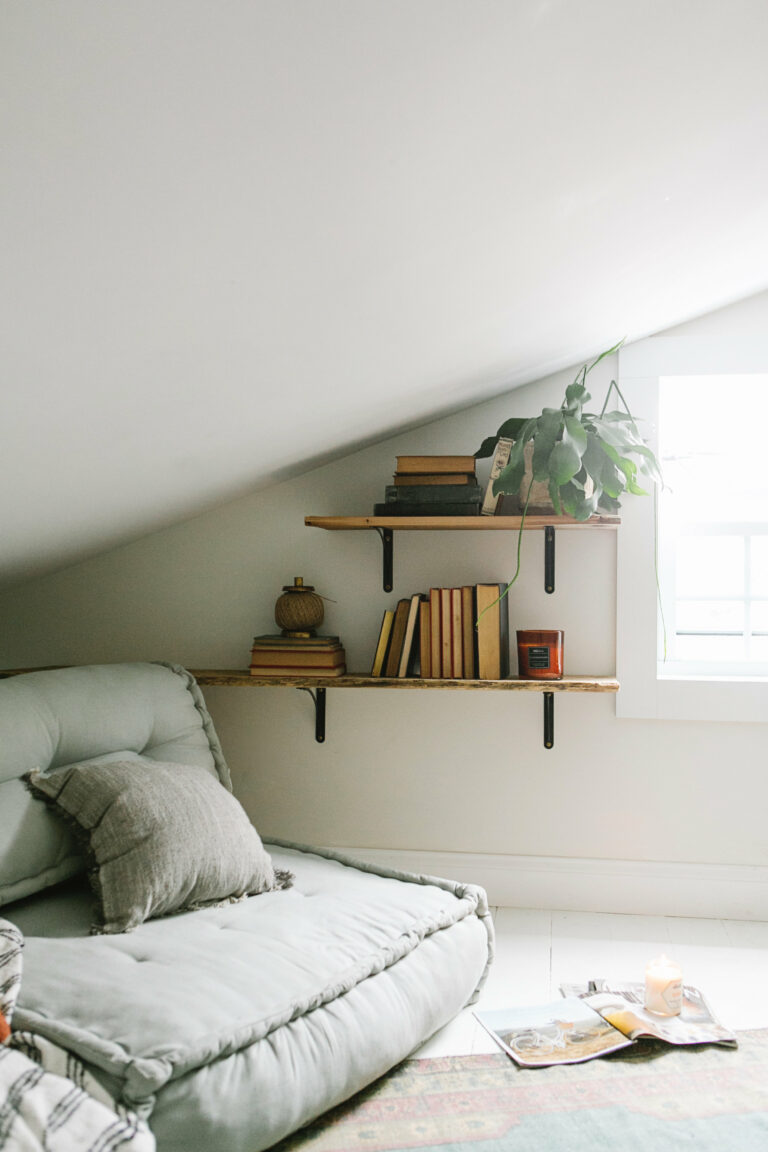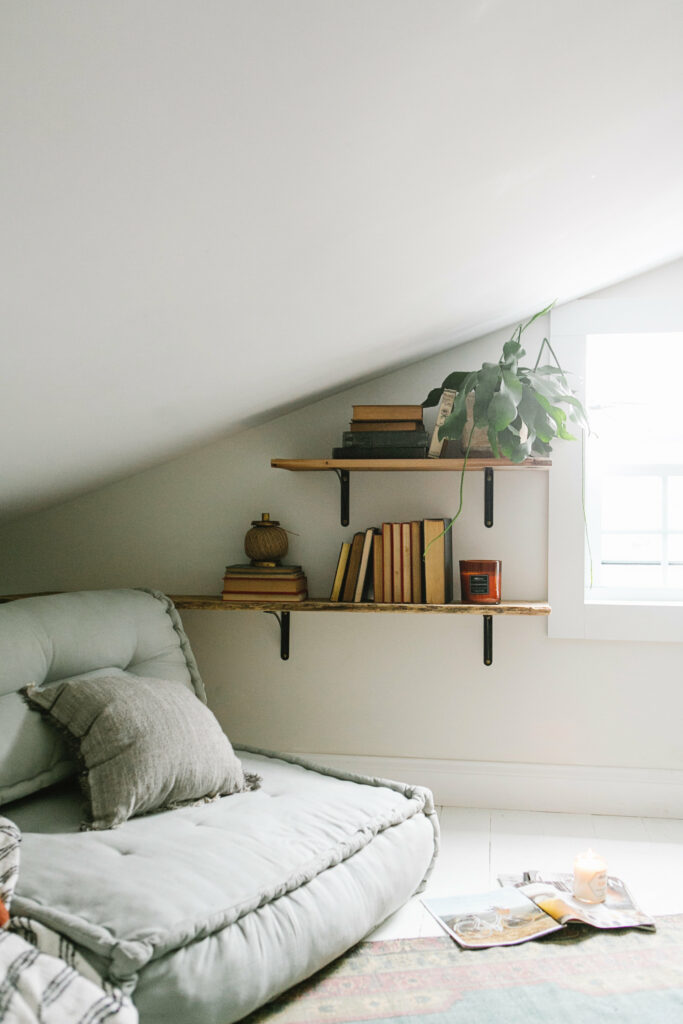 Possibly one of our favorite attic transformation is the Patrick Project attic. Everything about the finished results made us happy – the gorgeous doors, the painted brick, the exposed beams, the hanging lights, the hardwood floor and the light bright feel of this attic is everything we could have hoped it could be!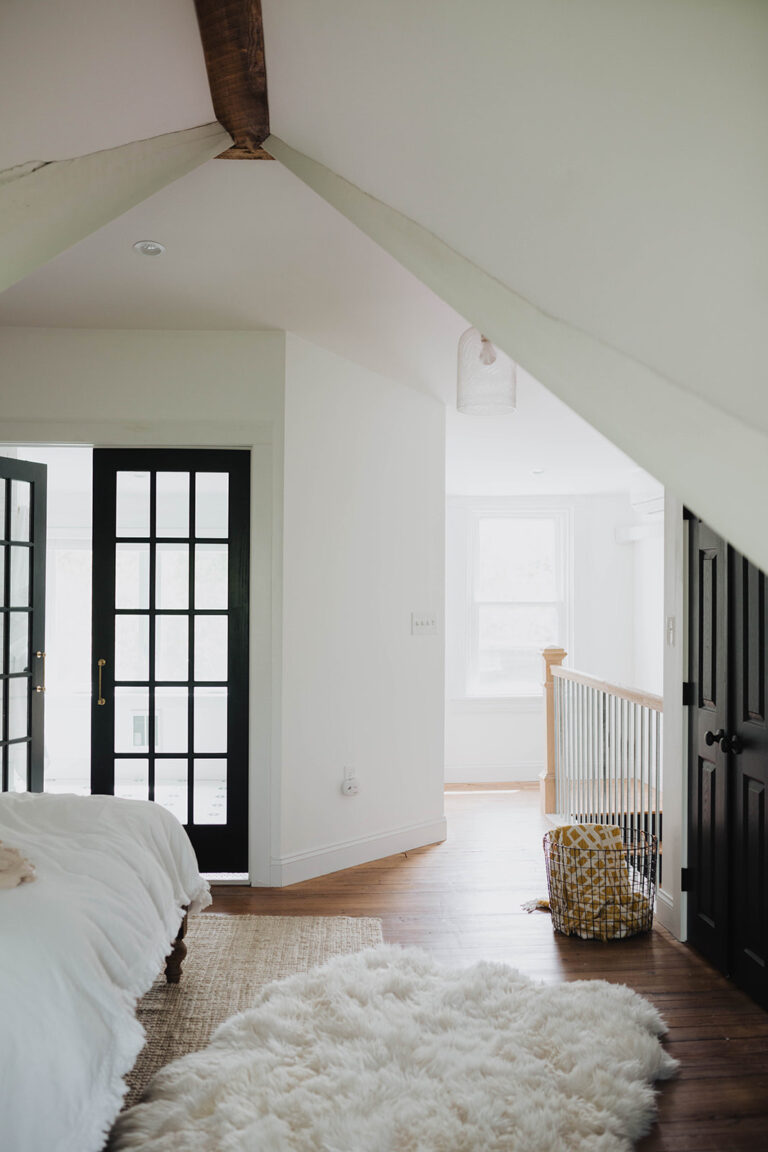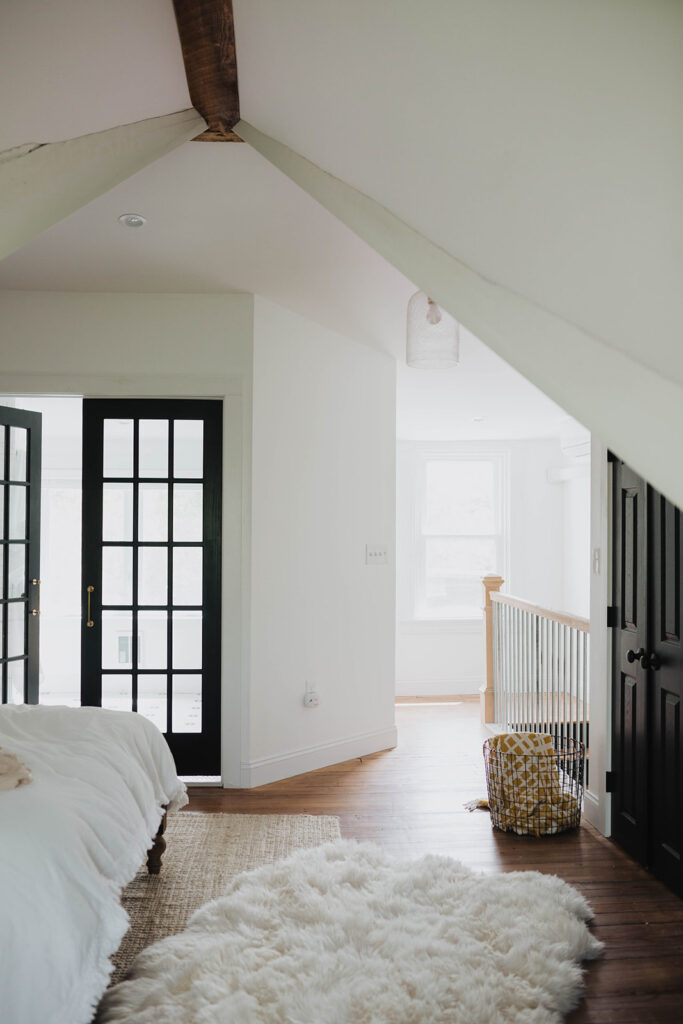 Maple Street
Sometimes the space isn't as easy to brighten for one reason or another, but you can still use your attic space. For this project we didn't want to paint the natural stone and brick. In the end we left a lot of the attic in its natural state, with exposed beams, the stones and the dark hardwood floor, but once you add a rug and good overhead lighting – it makes the perfect bedroom.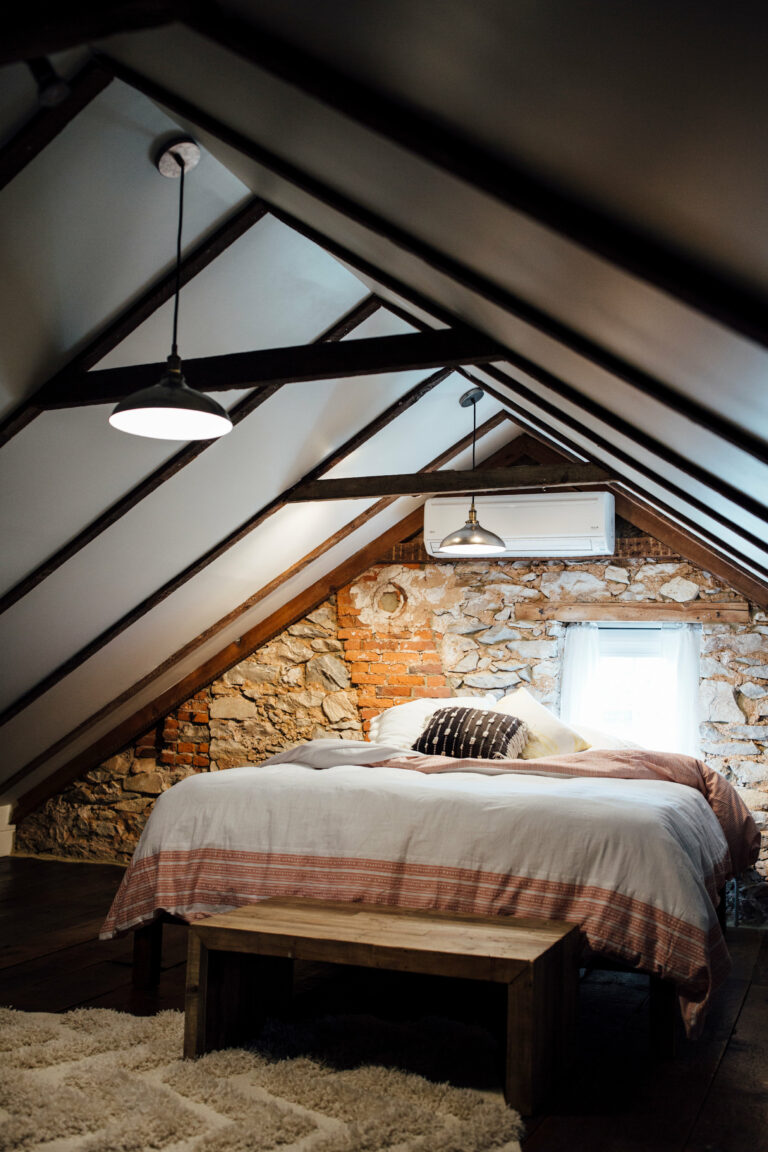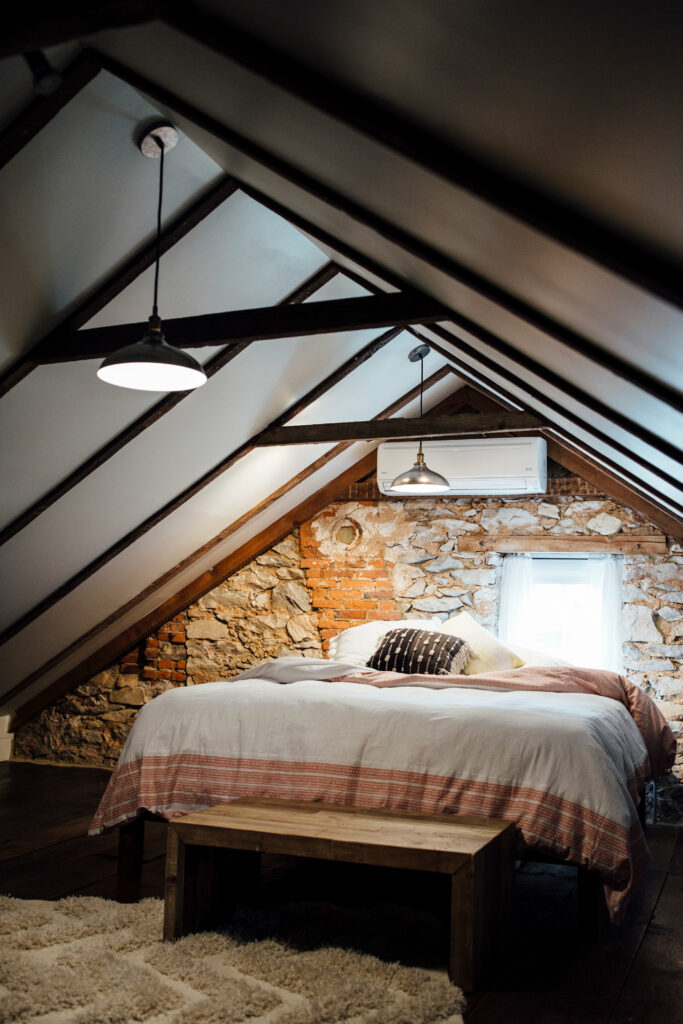 Horseshoe Pike – Our Own Home
It actually all started with our own attic when we first renovated out house. We looked at the small space and began to dream about creating a small apartment for two – and that dream came to life. Now we use it as a space rented on airbnb. Hundreds of couples have enjoyed our attic apartment, hundreds of people that wouldn't have stayed with us if we hadn't thought out of the box with out attic.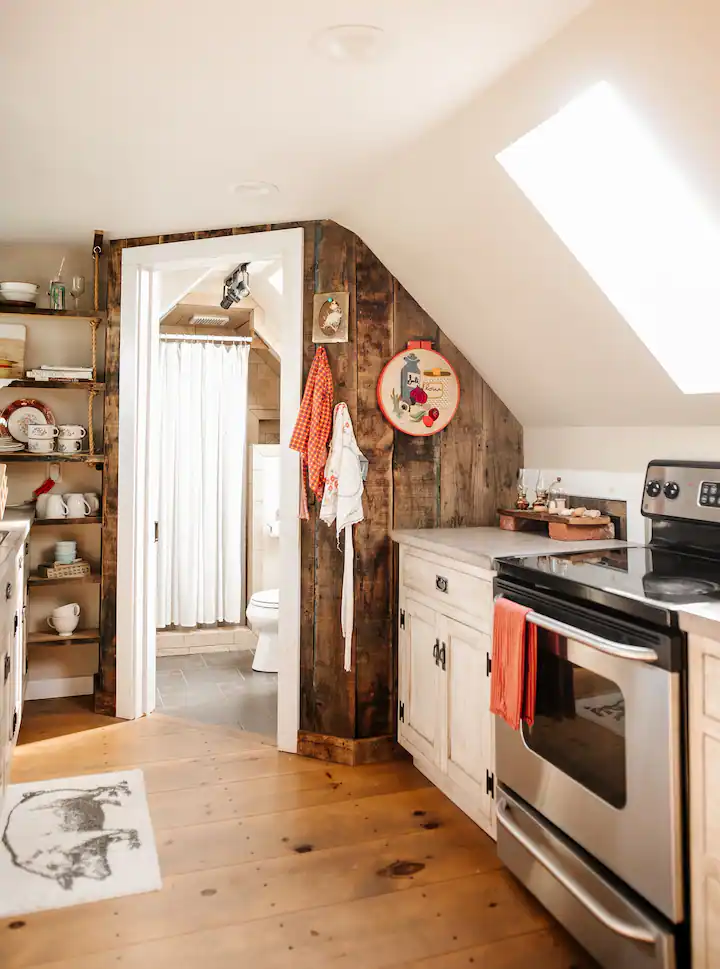 Your attic doesn't have to be a space above your house, dusty and forgotten. That room that you've been avoiding to clean out could be your next guest room or the perfect book nook. It just takes a little innovative design and some creative imagination. We love helping you use unordinary spaces in your home. Go to our contact page and tell us about the space you'd like to redesign into a space you can thrive in.