Whether it's a place you play games as a family, or you sit and talk as adults – your living room will be a place that you spend time in, creating memories. We love to design spaces that are light and bright or unique and bold. We design the living room to a place you can gather and have fun, without it feeling too busy.
If you can't decide on one look, we can design you a unique look in each room. Towne Drive's living room may be the perfect mix of a the simple living room with the exposed beams and white walls and the warm fireplace. But we also wanted to add a bold look in another…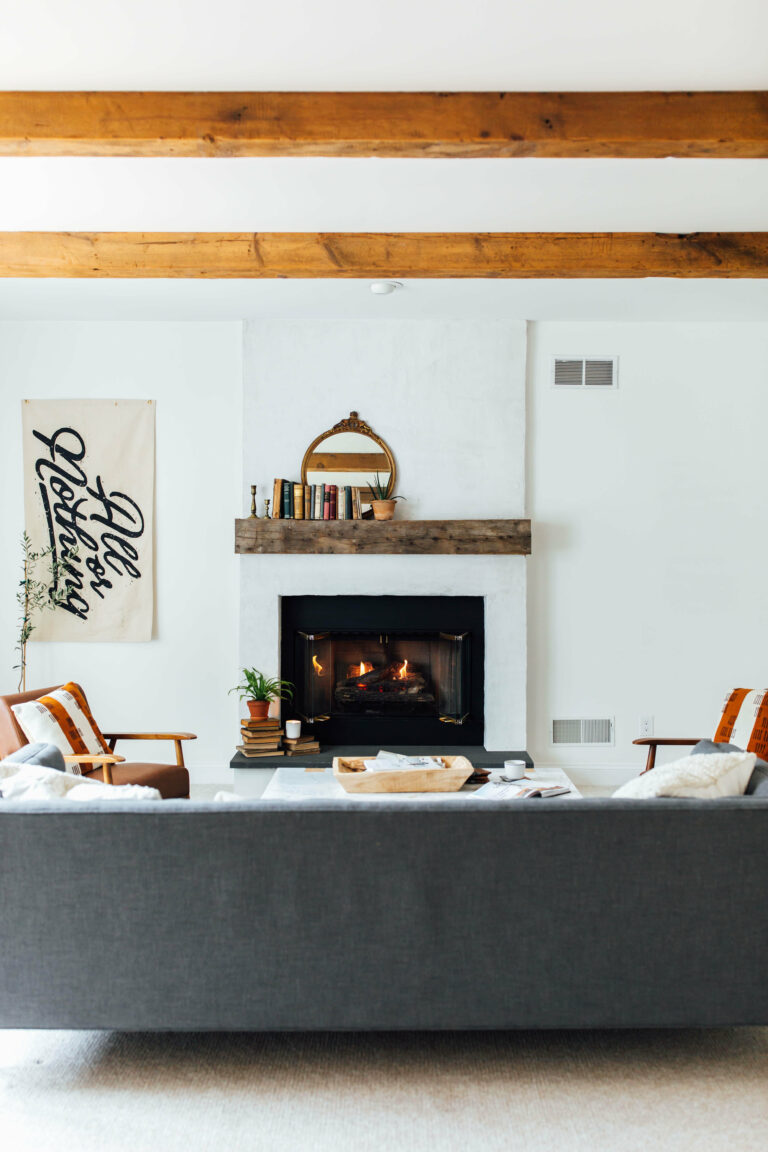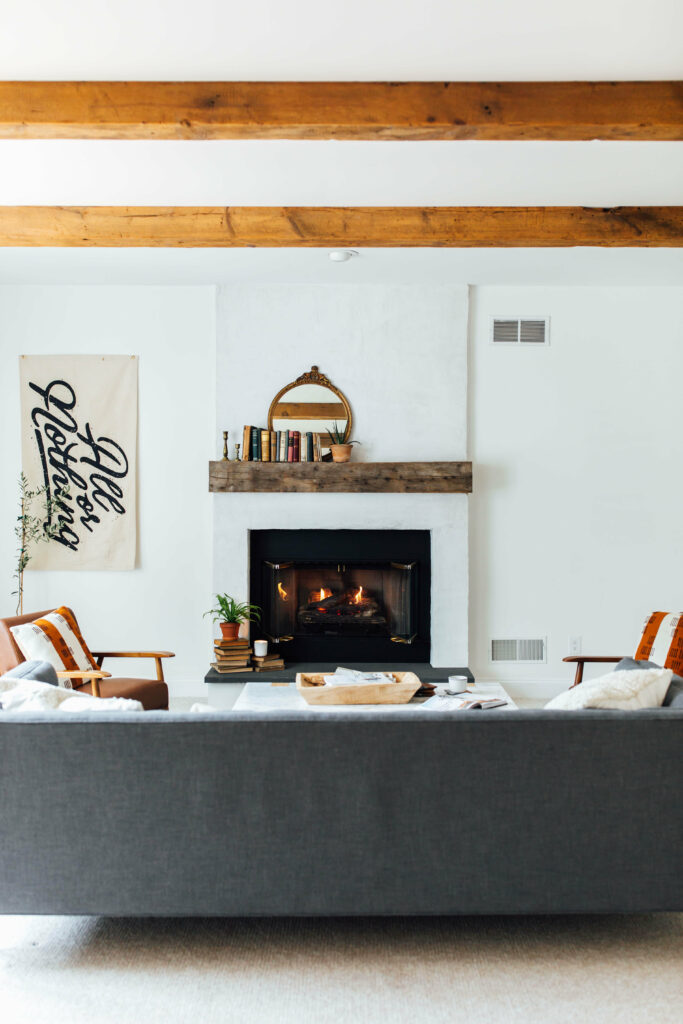 In order to achieve the bold look in this home we designed unique room with the floral wallpaper and colorful sofa and chairs.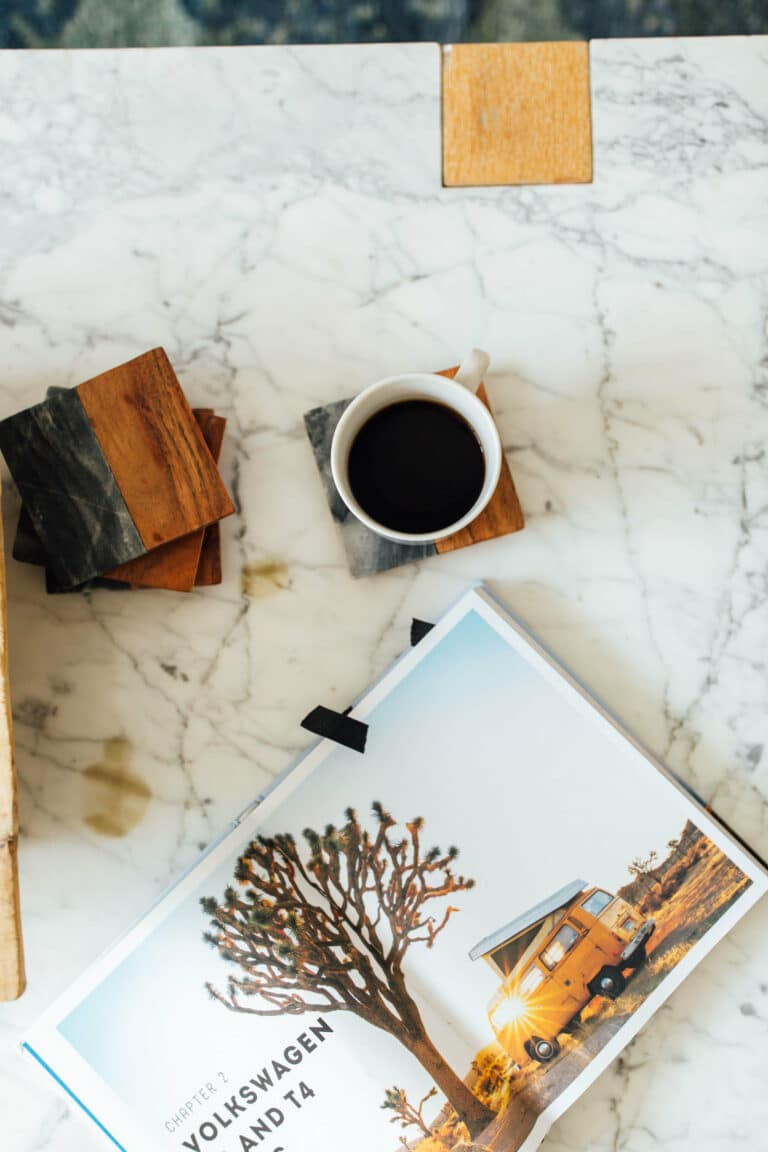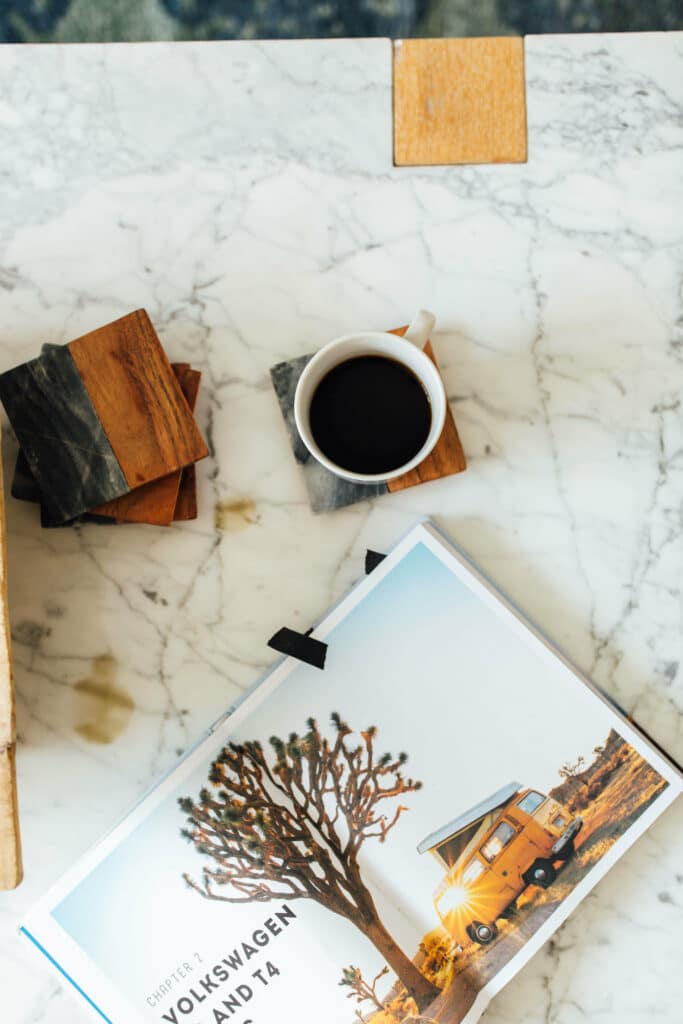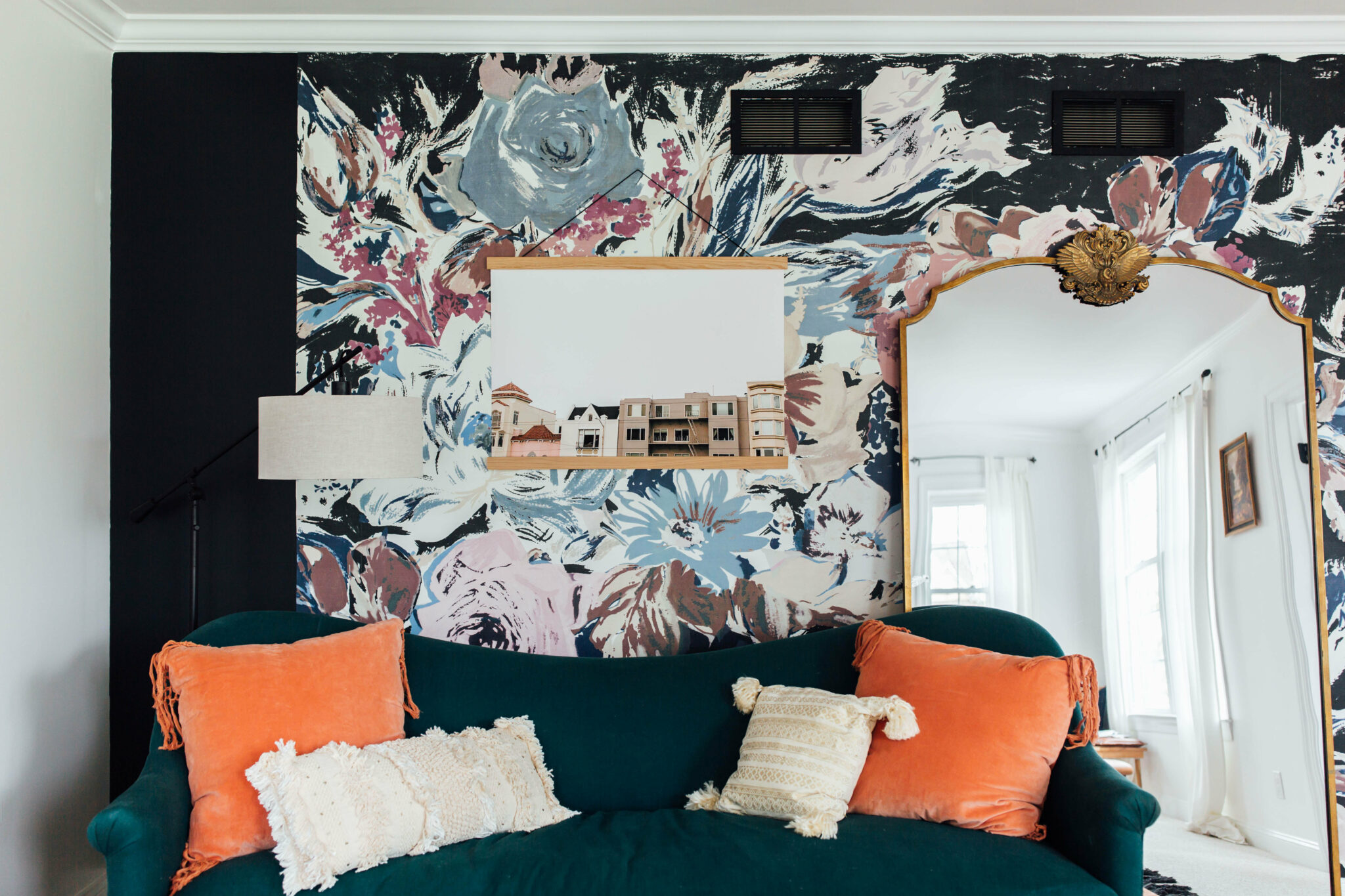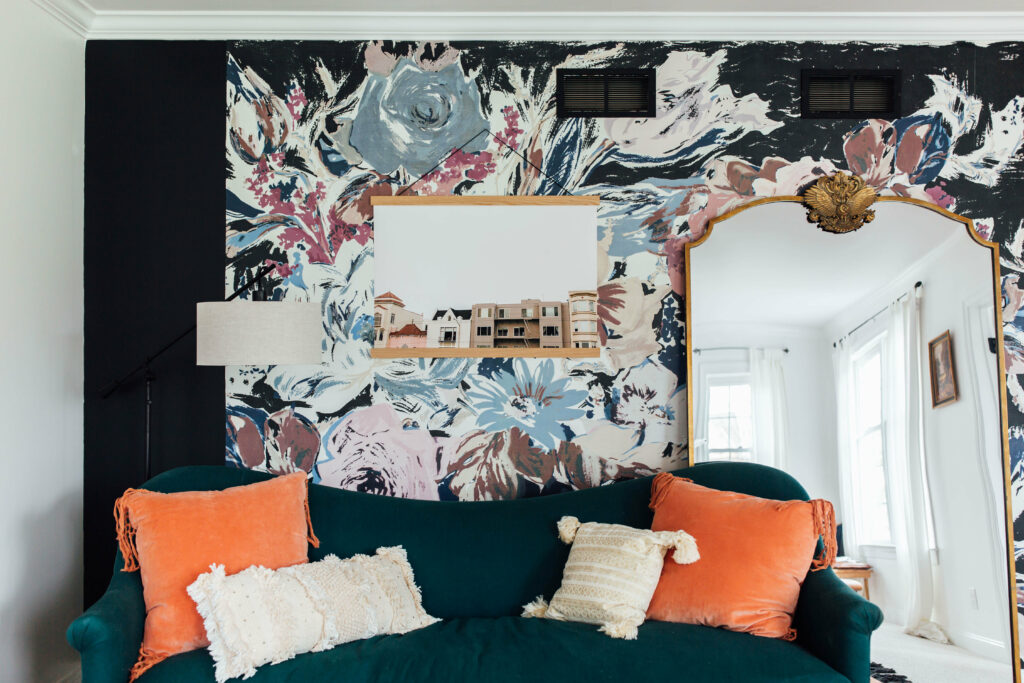 A living room just feels more complete with a fireplace. But where you store your wood can either be a cluttered mess, or a design piece. We knew this as we designed the Louise Avenue living room, which is why we created a small space for the wood to stack next to the large chimney. Complimented by the soft gray walls and the dark gray couch we loved the way this space turned out.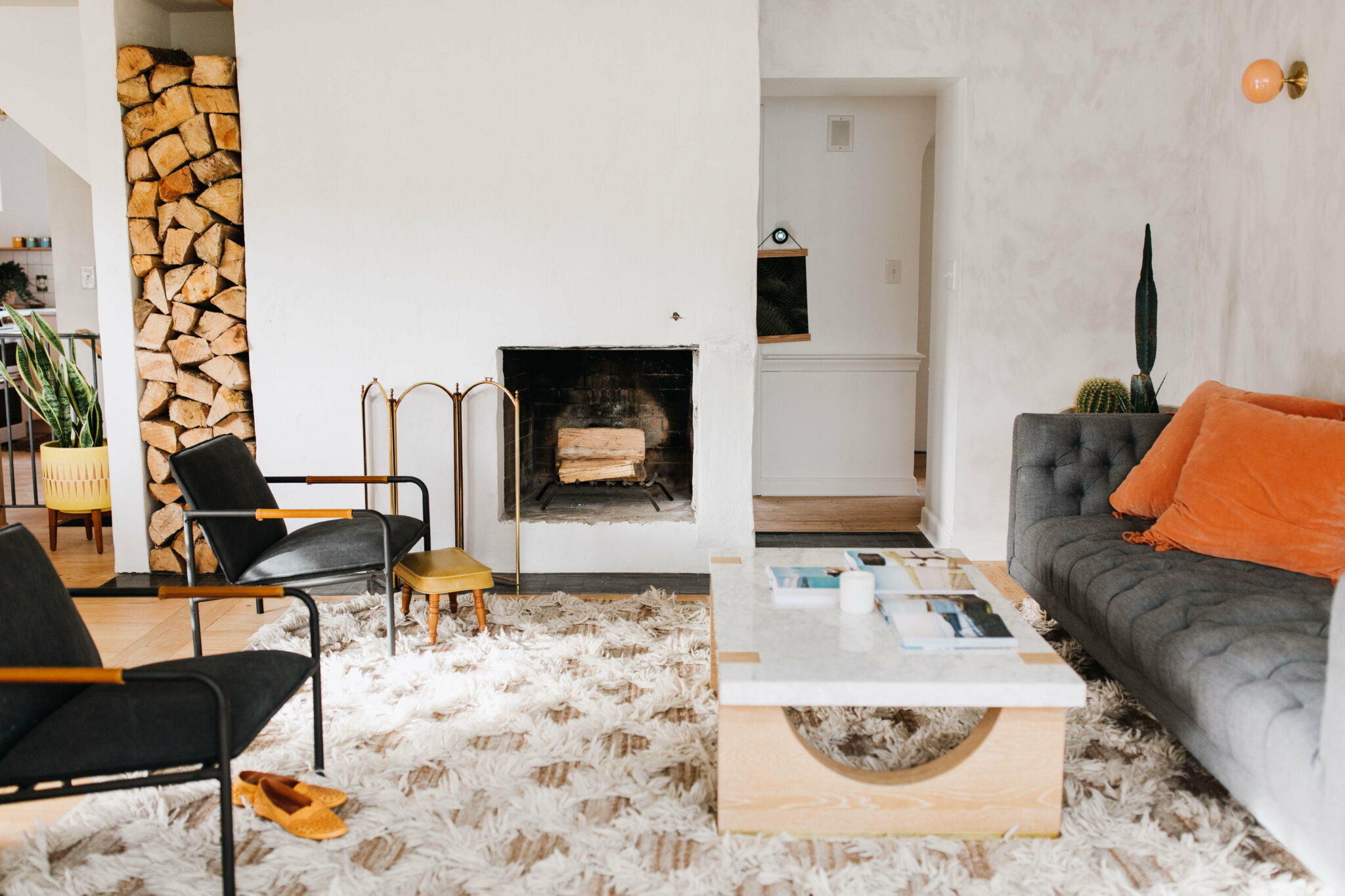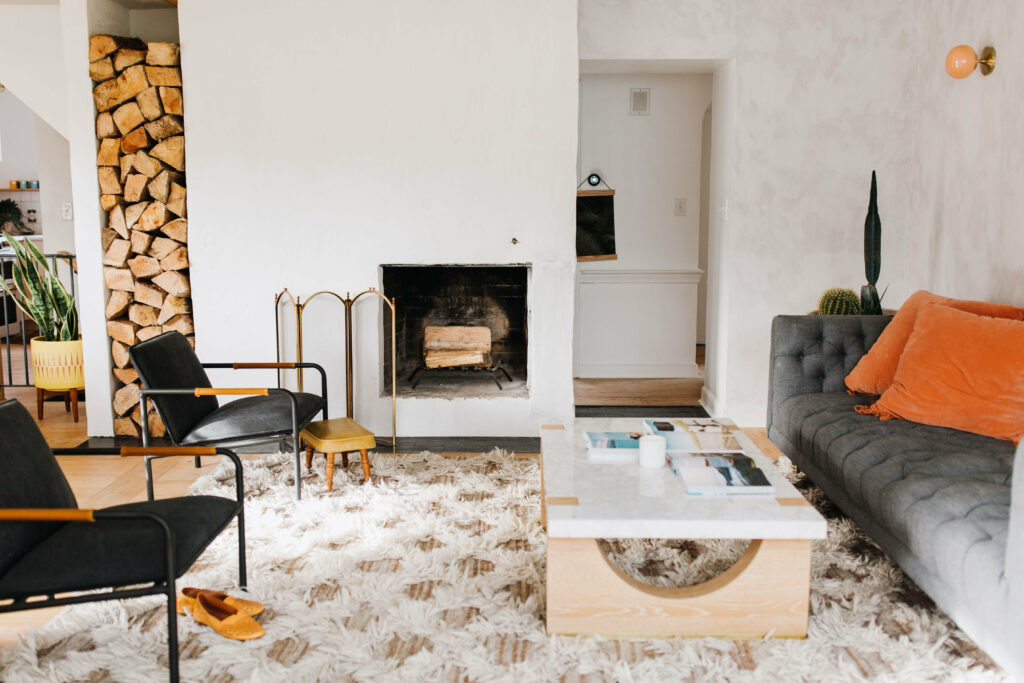 New can be nice – but old can also be nice. We thrifted most of the pieces that complimented this small living room. Because of the layout of the house in the city, we knew that we would need to design this living room to feel larger than it was – and to do so we painted the walls and fireplace white. The final result was everything we had imagined with the special furniture pieces and the light feel of the room.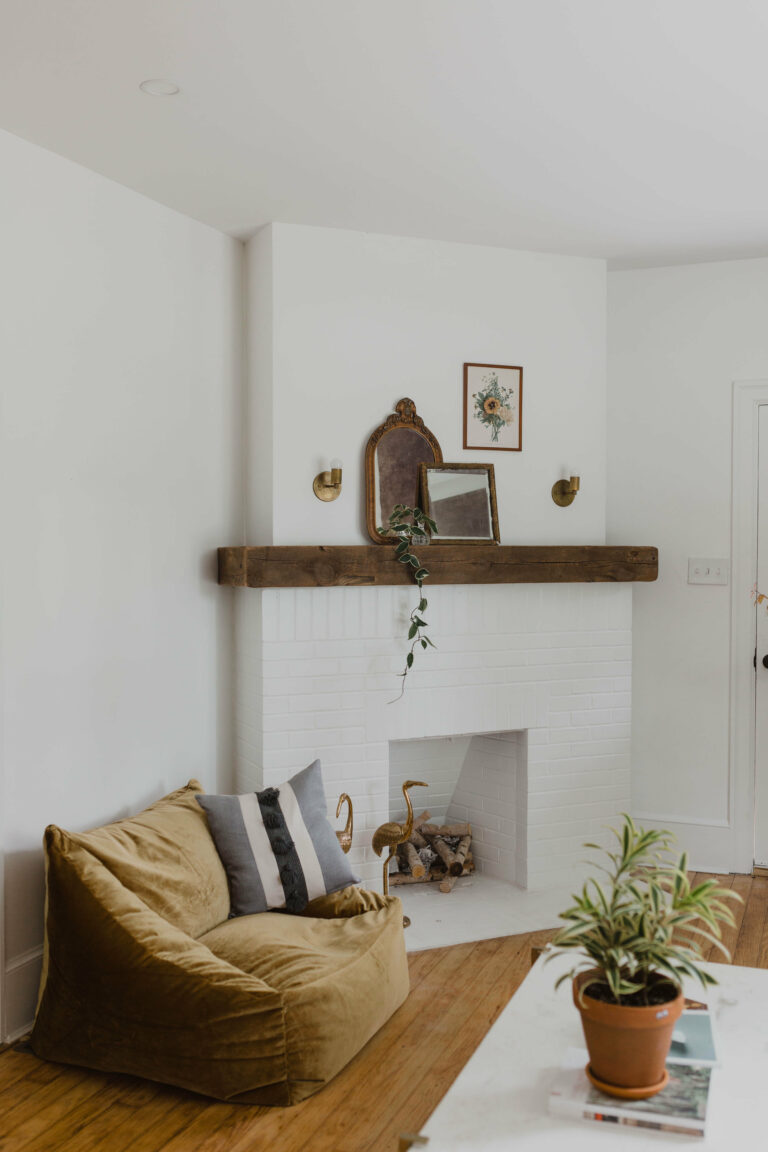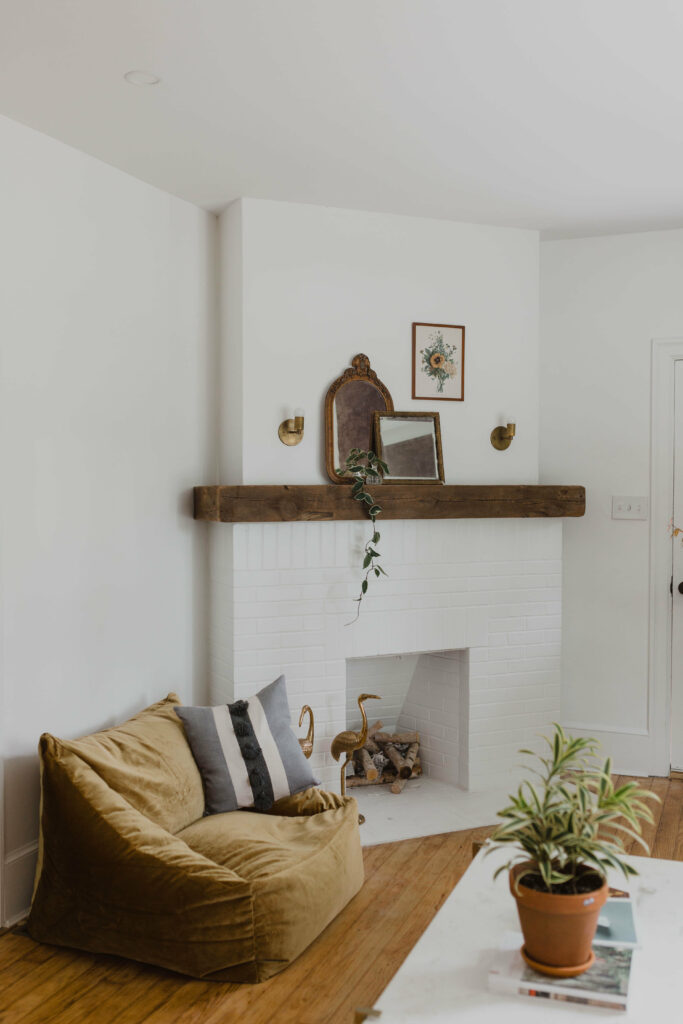 If you're scared to paint your wall something bold, and you don't want to commit to wallpaper. You may just need a bold furniture piece and a large mirror to complete the space. We loved the way the Broad Street house used this sofa.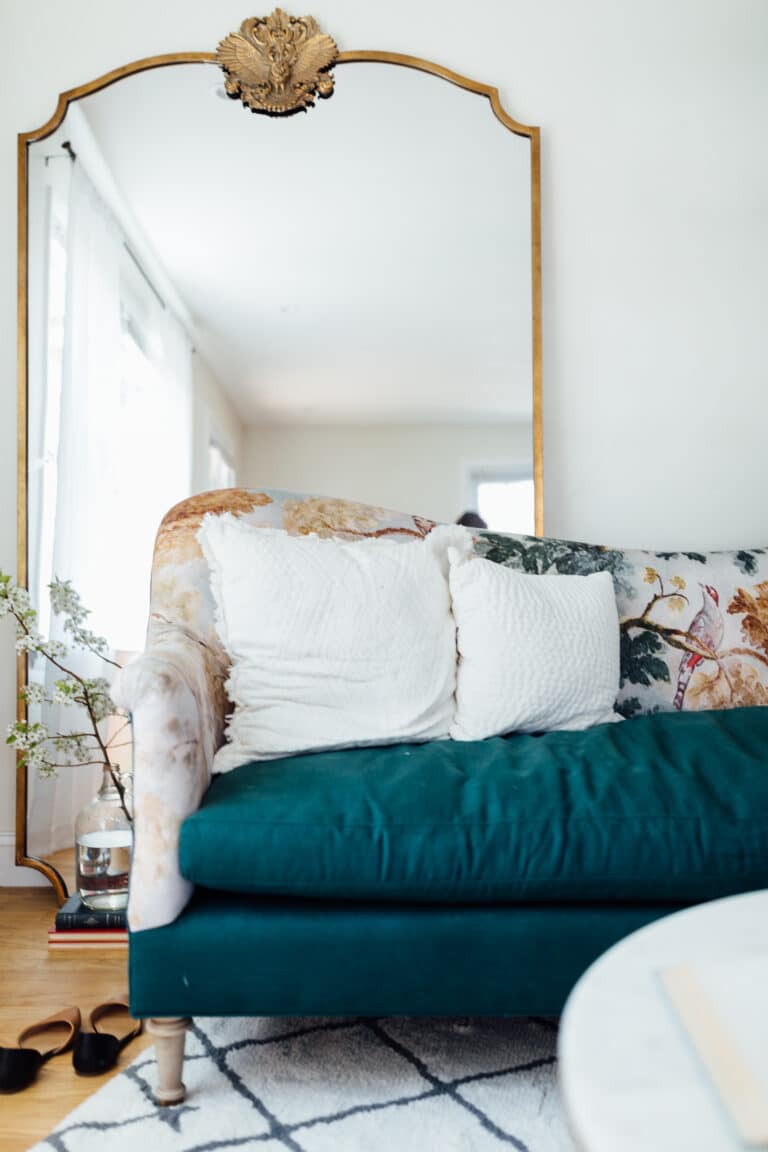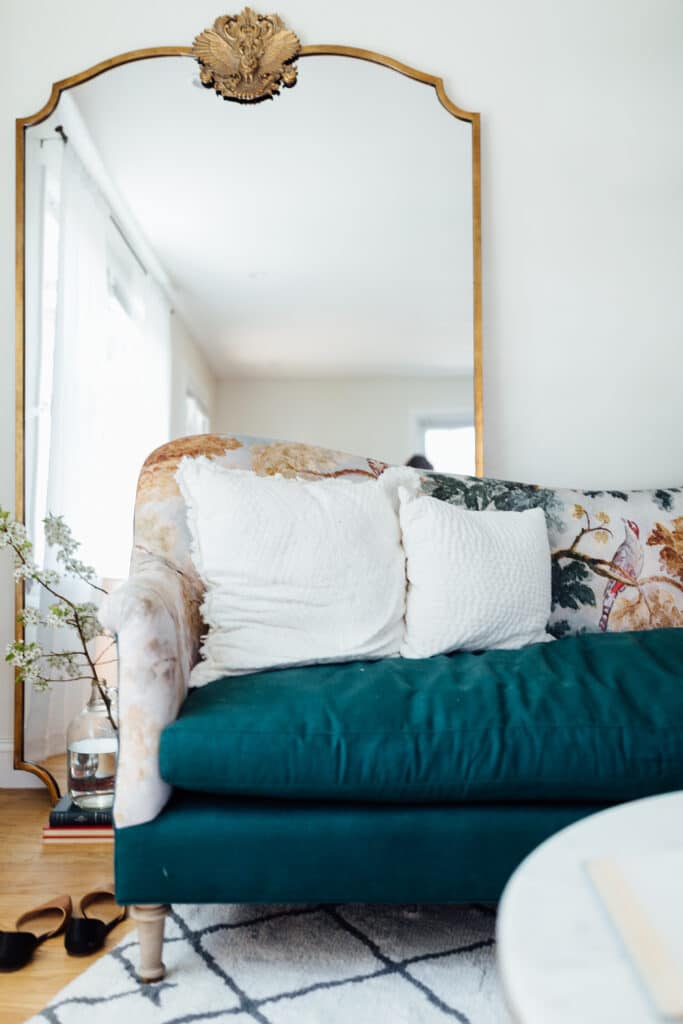 When color isn't your thing, but you want something more than just a plain white wall – we have you covered. We knew the New Dorwart Street living room needed something to compliment the hardwood floors so we painted the wall gray, but stopped short at the top. This left the room with a look that was more unique than just white walls, but didn't feel too loud in the small city home.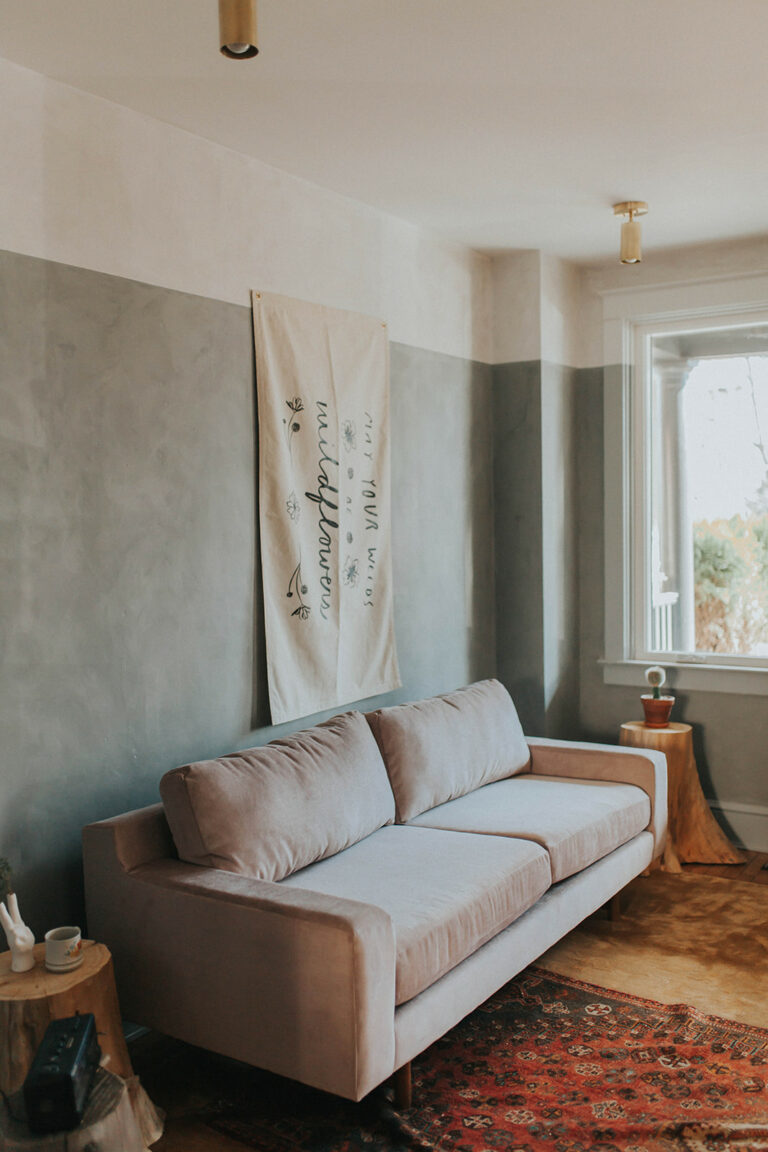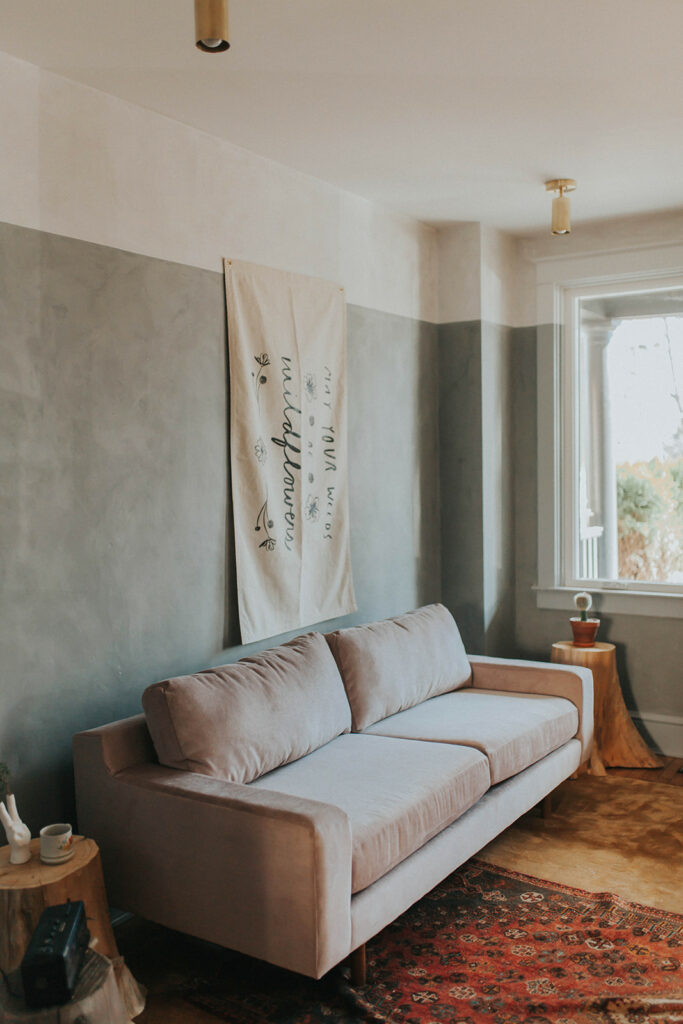 We had so much fun thrifting the furniture for our airbnb. We knew that we wanted a unique space, but we didn't want to design the walls to be too busy because we wanted unique furniture. So we painted the walls white and left the wood beams exposed – and then we got busy searching for our unique furniture pieces. We'll always love the way the space turned out, and the way that we get to share this space with so many guests.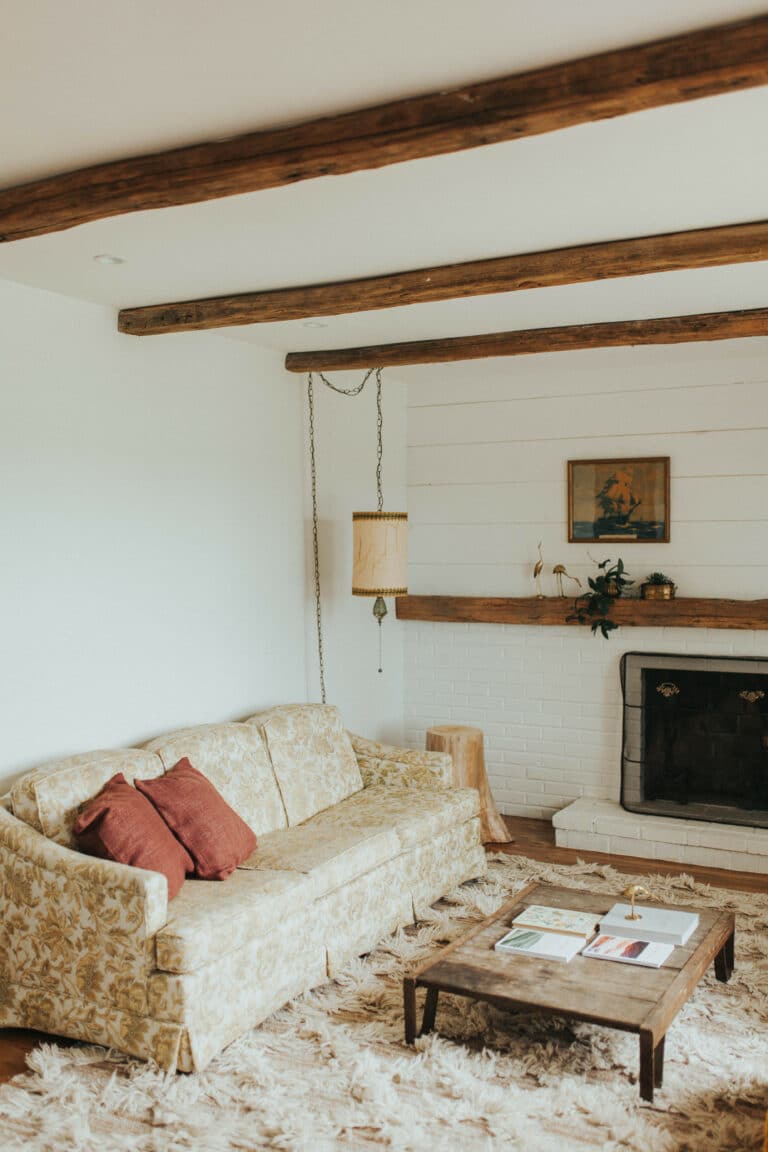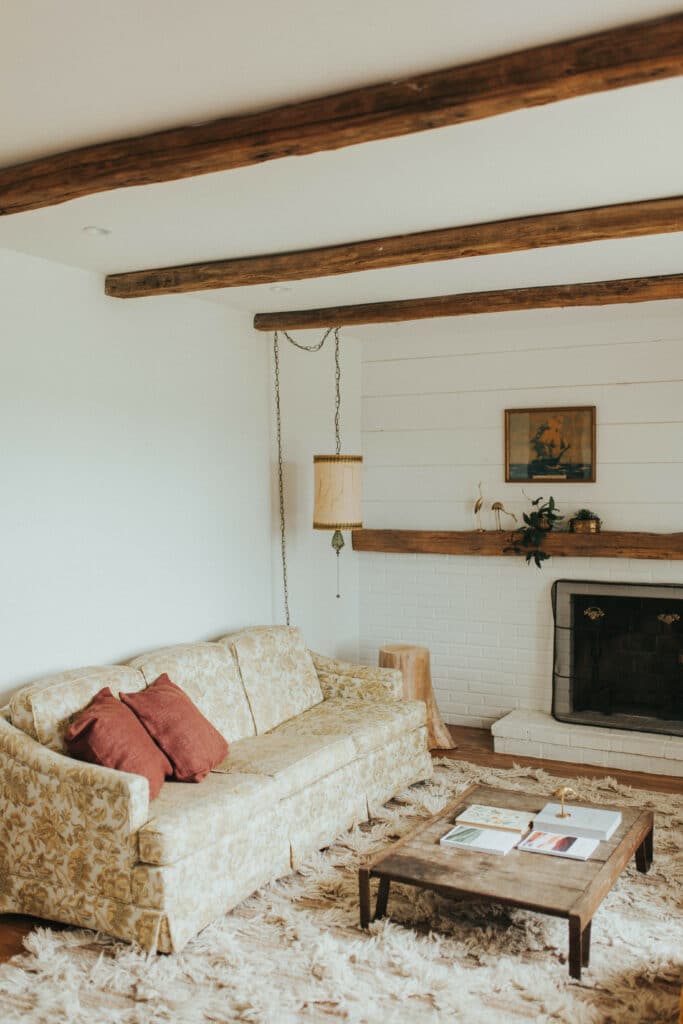 One of our favorite rooms in the Airbnb is the large sunroom with the nearly floor-to-wall windows. We wanted to keep the light feeling of the space so we decorated with white curtains and a simple rust colored couch.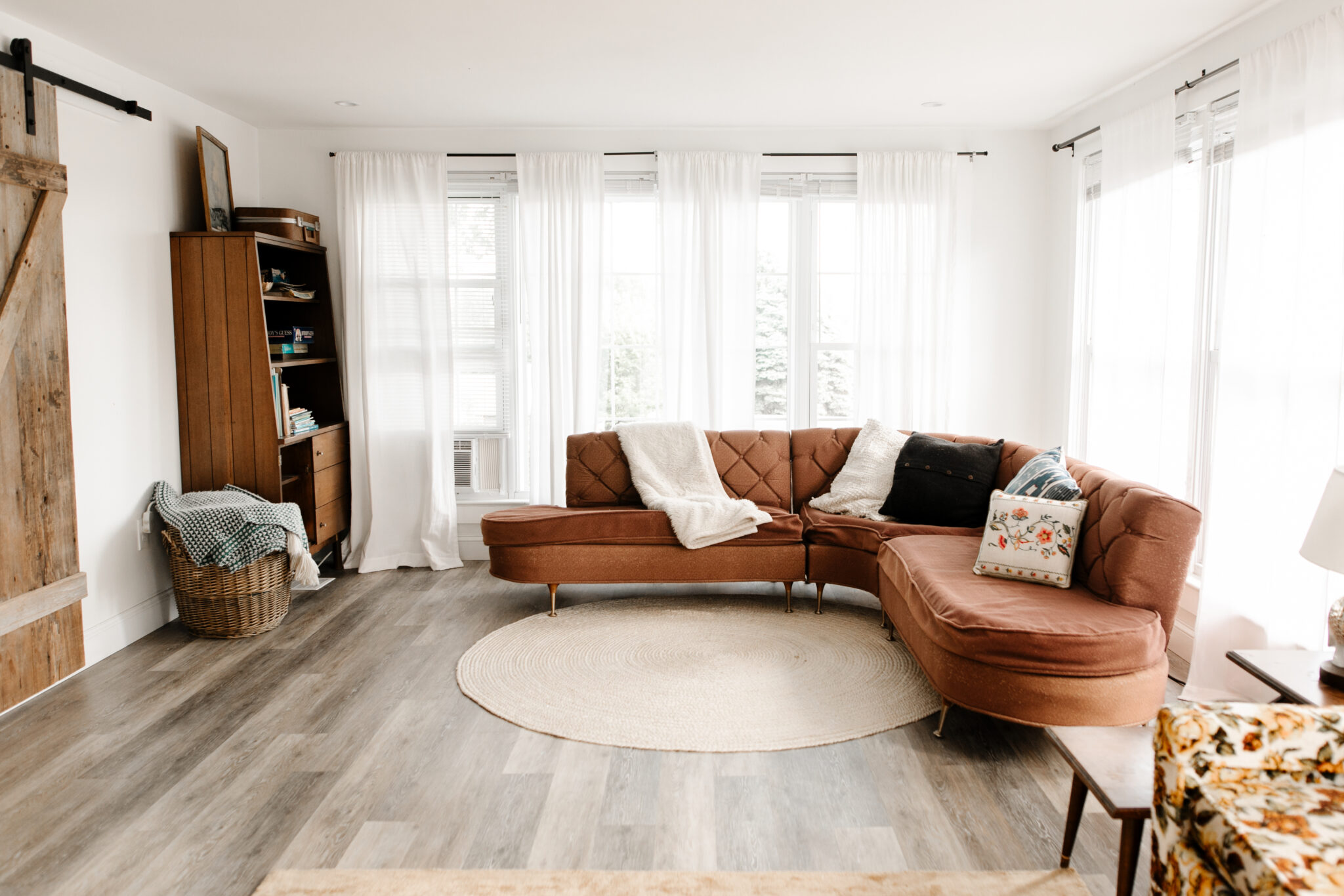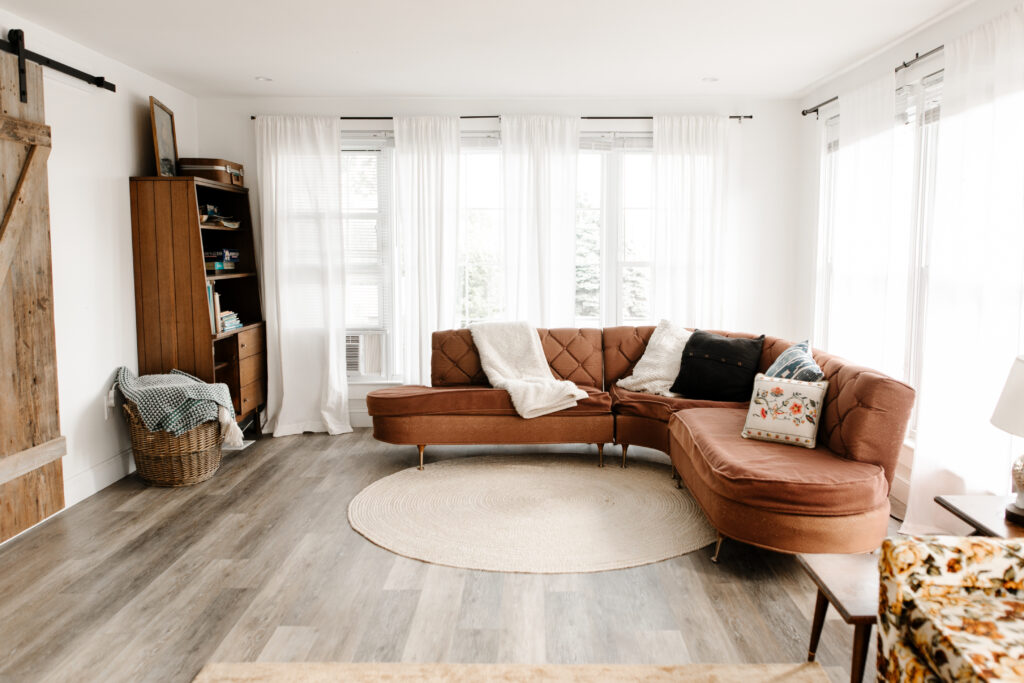 Accents walls are in style right now – but if you're looking for something a little more than accent wall we can design a unique shape in your space as we did at the Prince Street house with the pink square in the corner. This matched the pink cabinets in the nearby kitchen to leave the home feeling unified with it's own special look.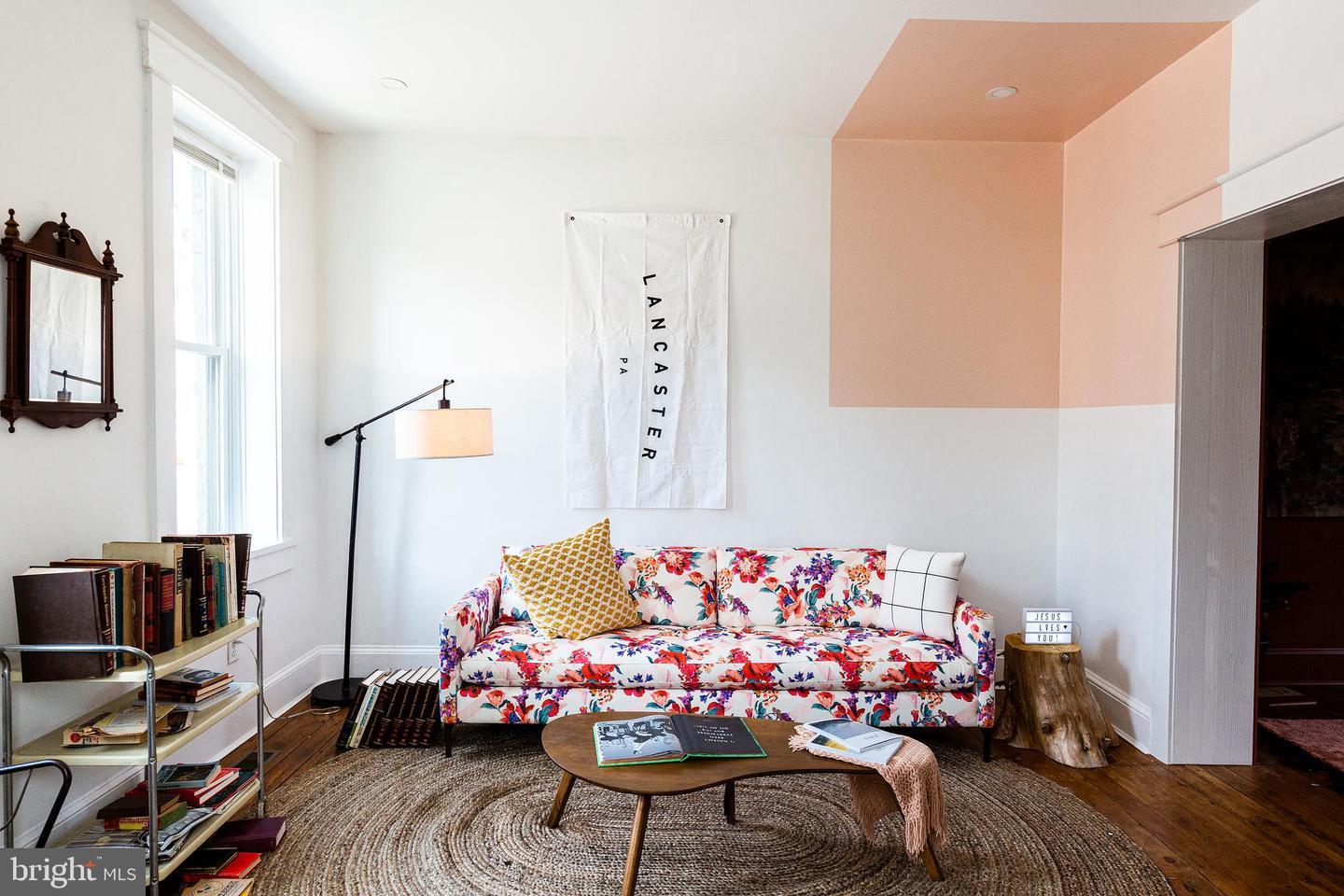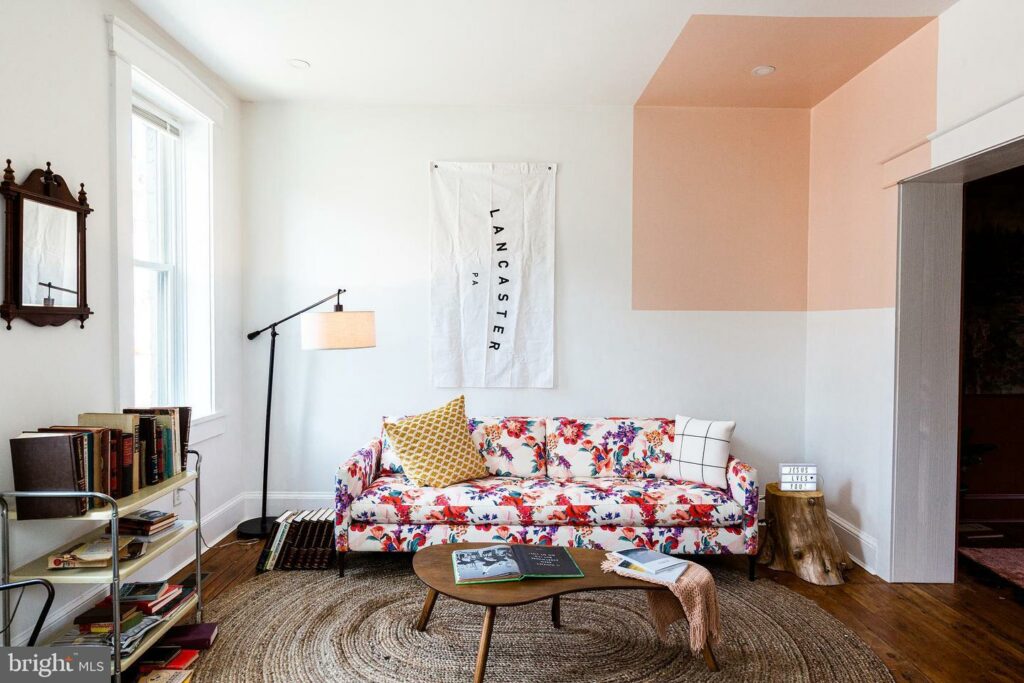 We loved to leave walls and wood beams exposed – but sometimes the best choice is to paint it white. This is what we did to the Walnut Street House – which created a space that was perfect for an evening at home.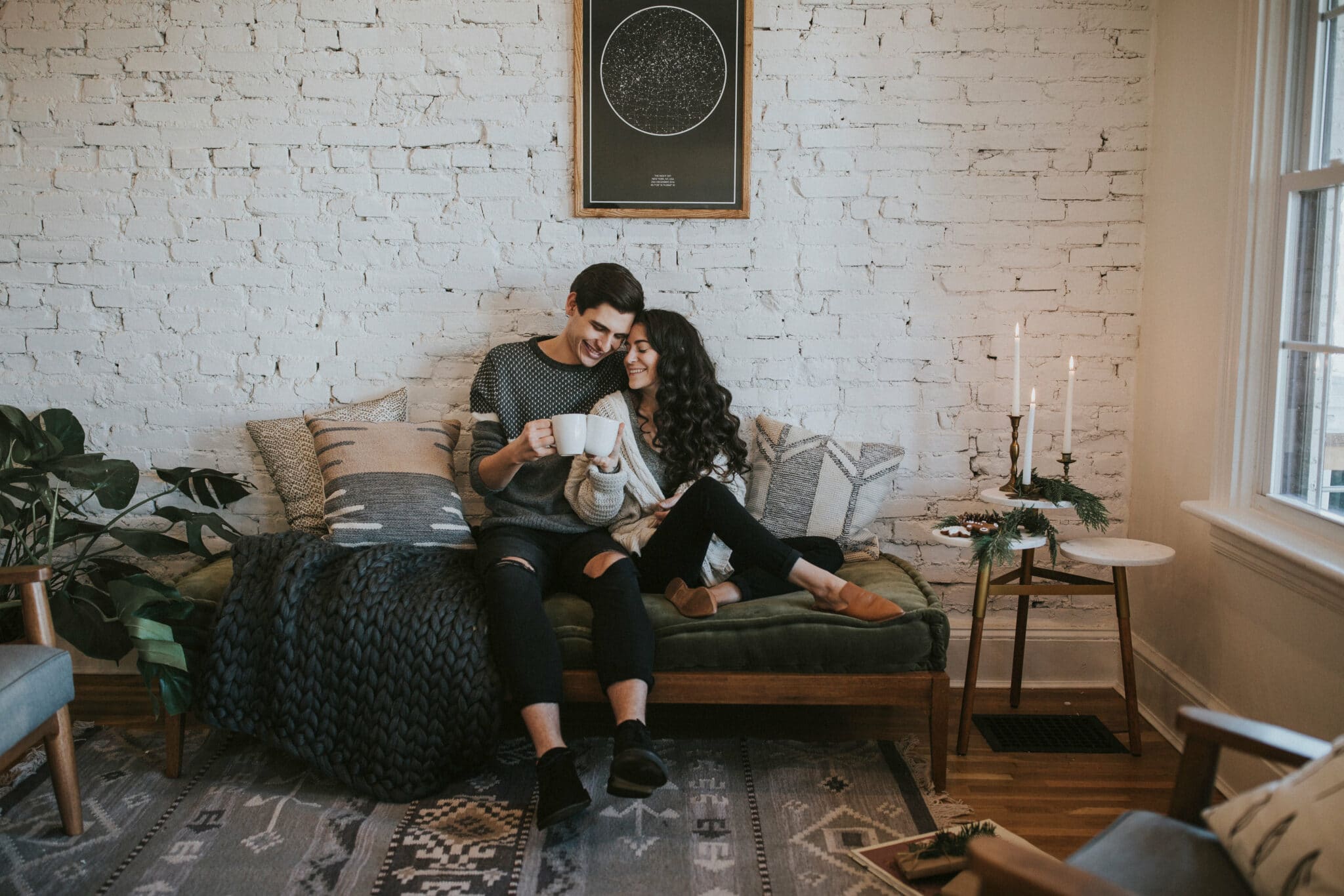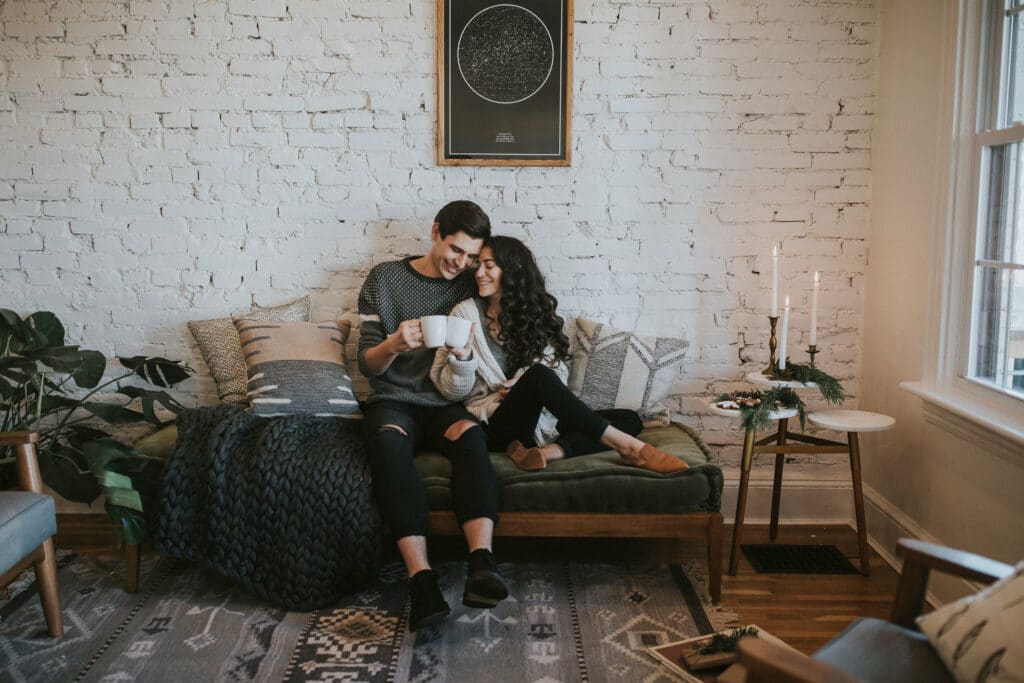 In conclusion, whether you like to host a lot of people, or you like a quiet evening with your family – your living room is a space you don't want to overlook. It can be bold, or it can be simple – we love to design it with your vision in mind. Learn about how you can start the process with us here.