Through the years we have made some bold and even controversial choices in our design styles. We were especially bold in the first houses we designed. We would purchase a fixer-upper, see the potential, and transform the space into something unique for a family ready to create a home. Our little business of flipping houses has grown and now we get excited about working with you, and helping your ideas come to life.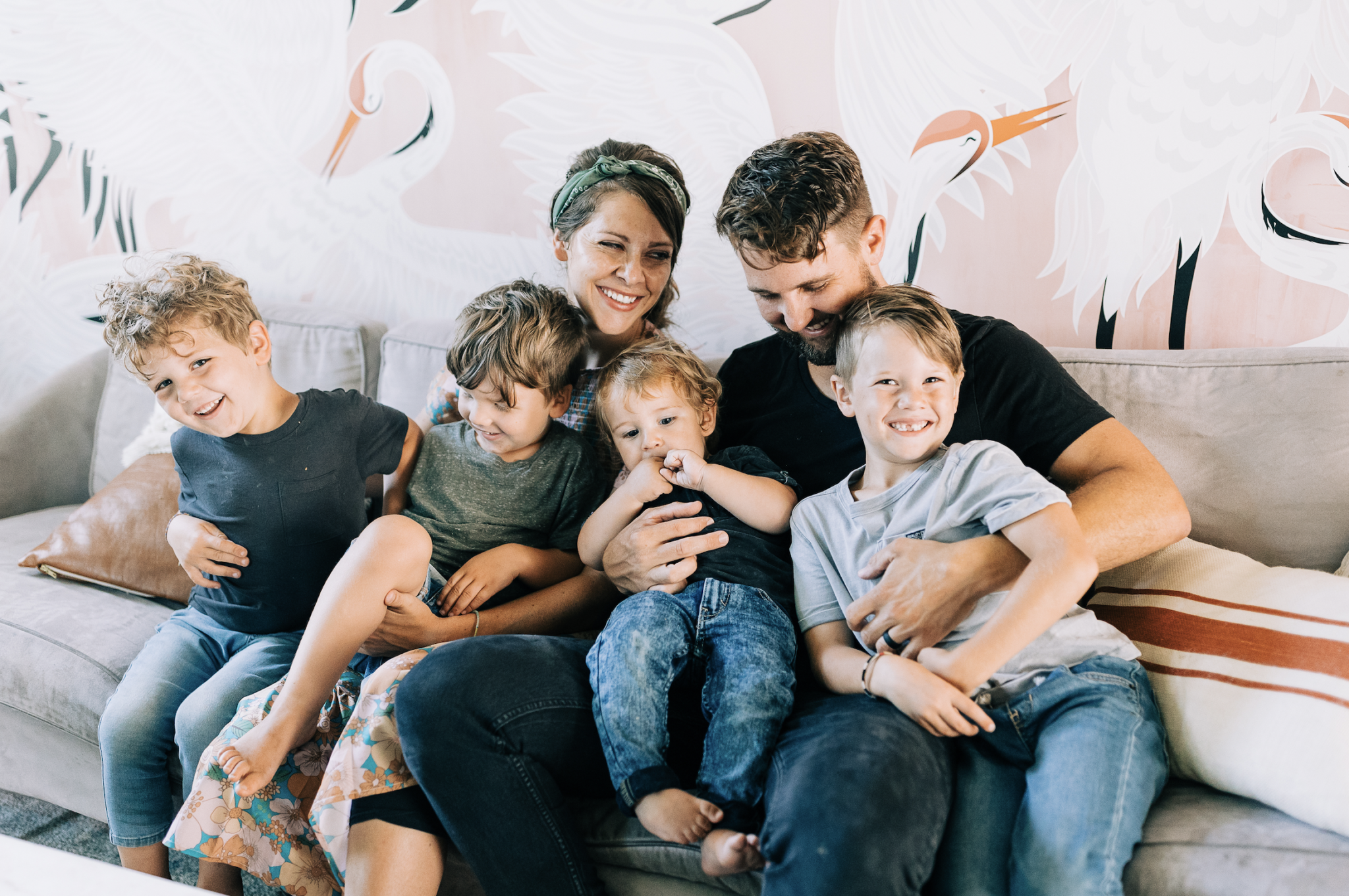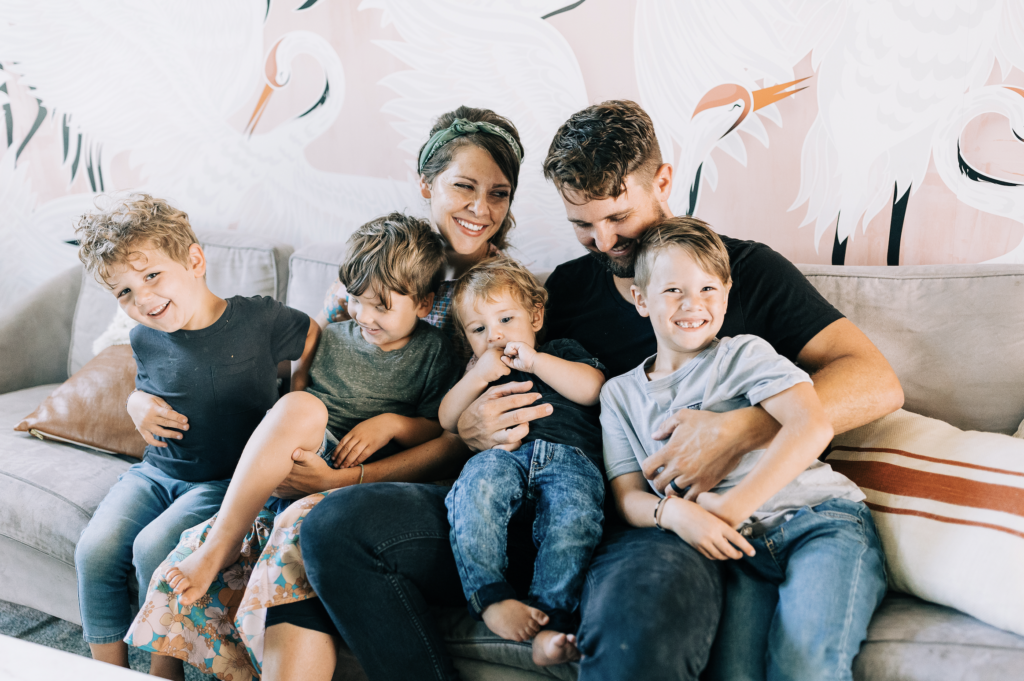 Along the way we've learned a lot. We (Chris and Claude) started as a couple who really just wanted to redo our own home – Claude had the eye for style and we weren't afraid of putting the work in ourselves.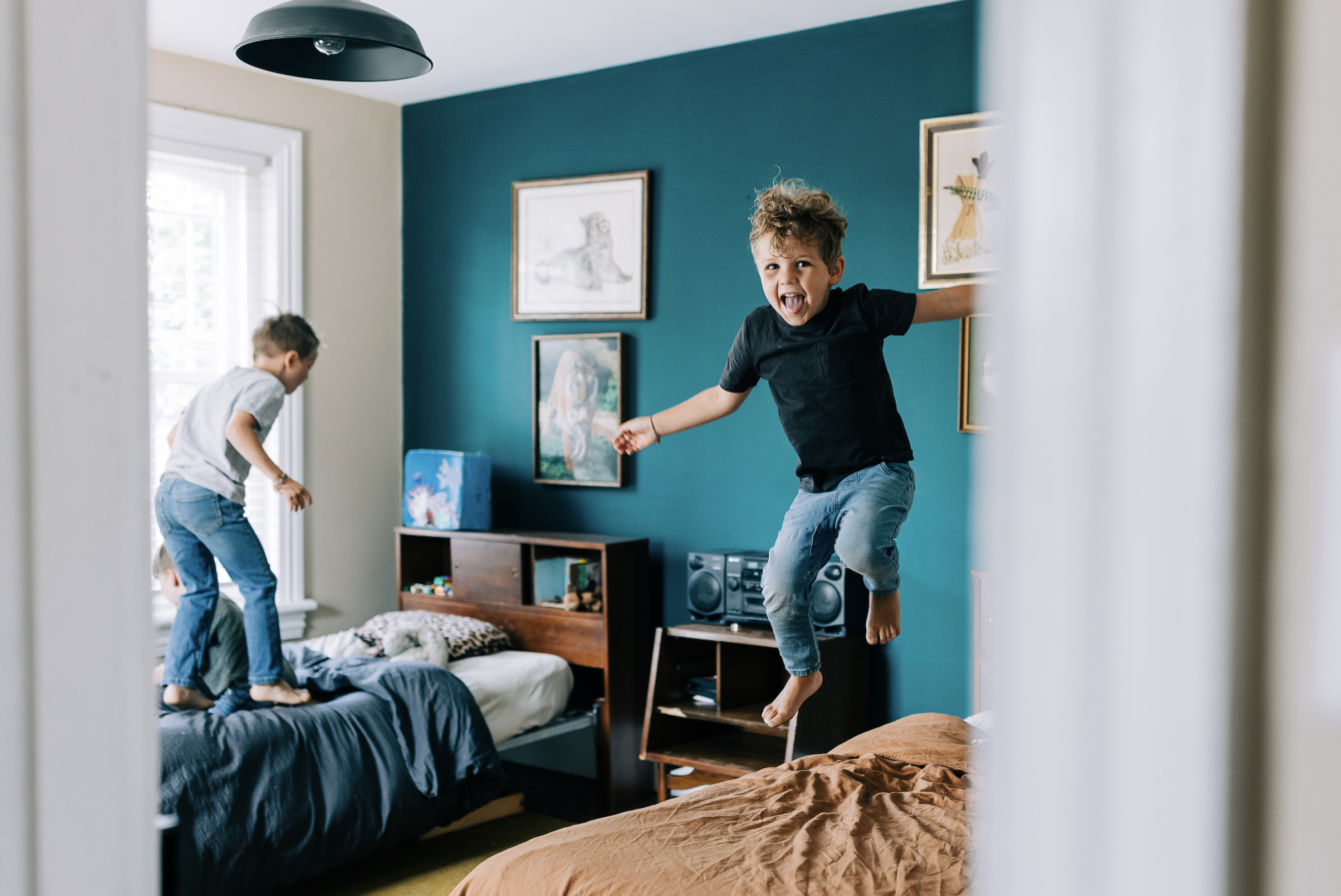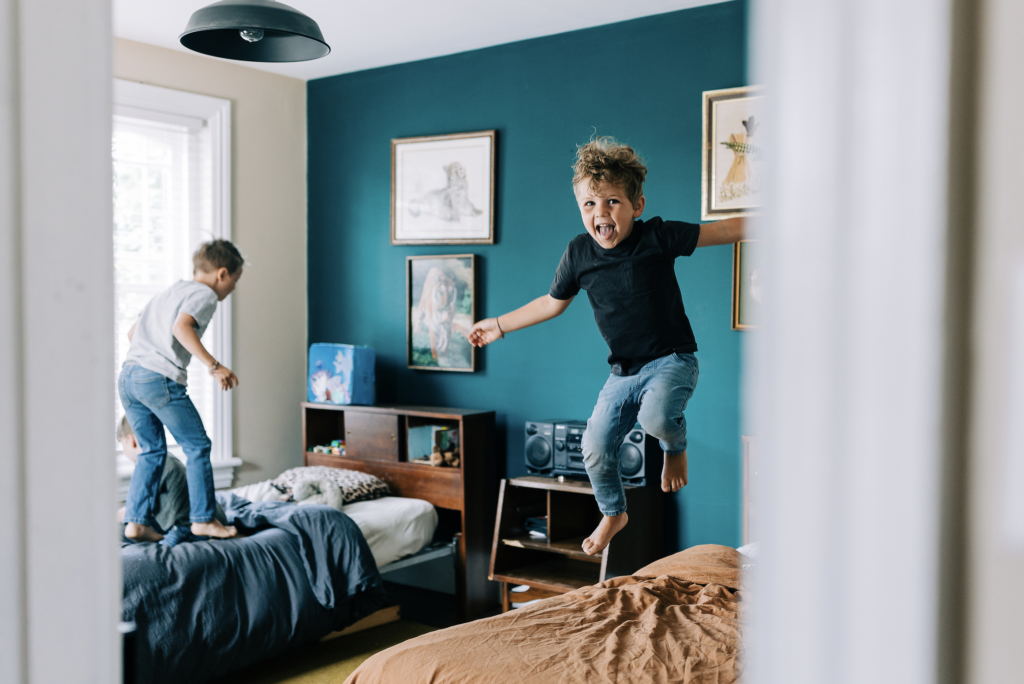 Some of our annoying regrets are from our first renovation project – our very own home. We were newly married and renovating the fixer-upper we had bought. The kitchen was a piece of work, and we decided to repaint the existing cabinets ourselves instead of investing in new ones.
We also wanted to have a space in the kitchen where people could sit and talk as someone else was cooking. So we designed a bar for just that. We've used it a lot through the years. However, when we designed the bar, we designed it too high. At that time, we didn't have kids, but now I wish we had made it a little lower so kids could sit at it comfortably.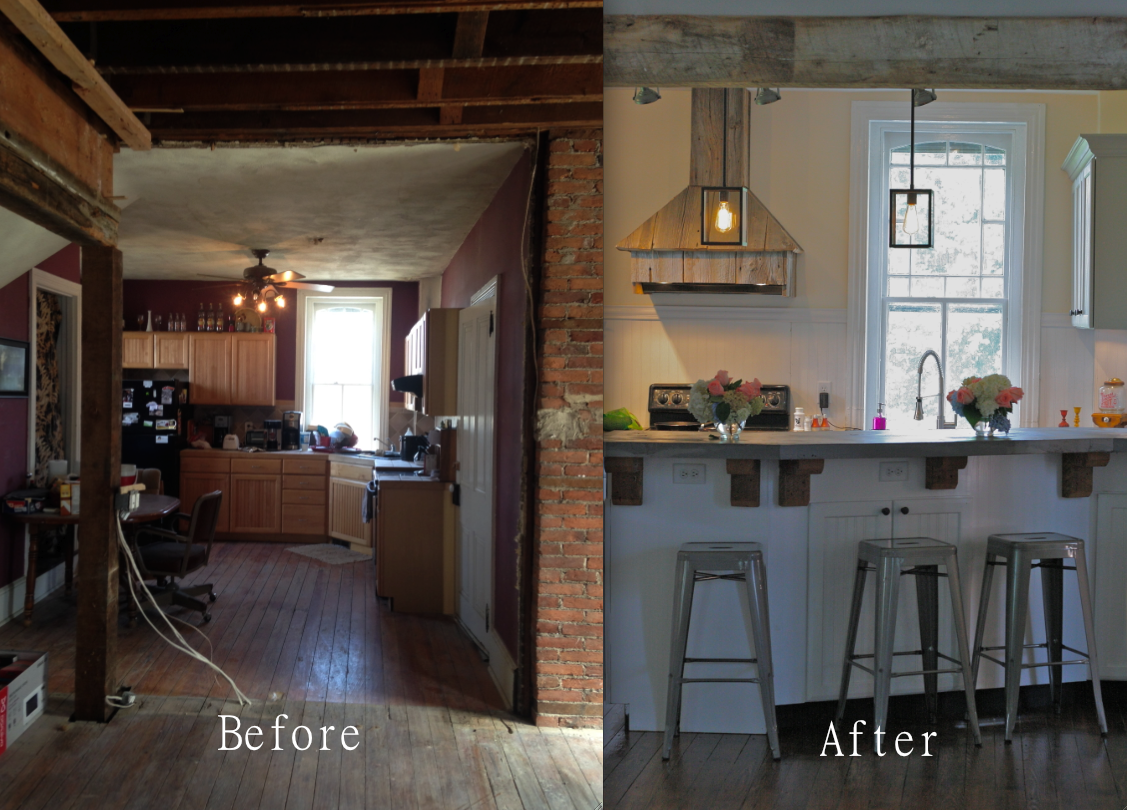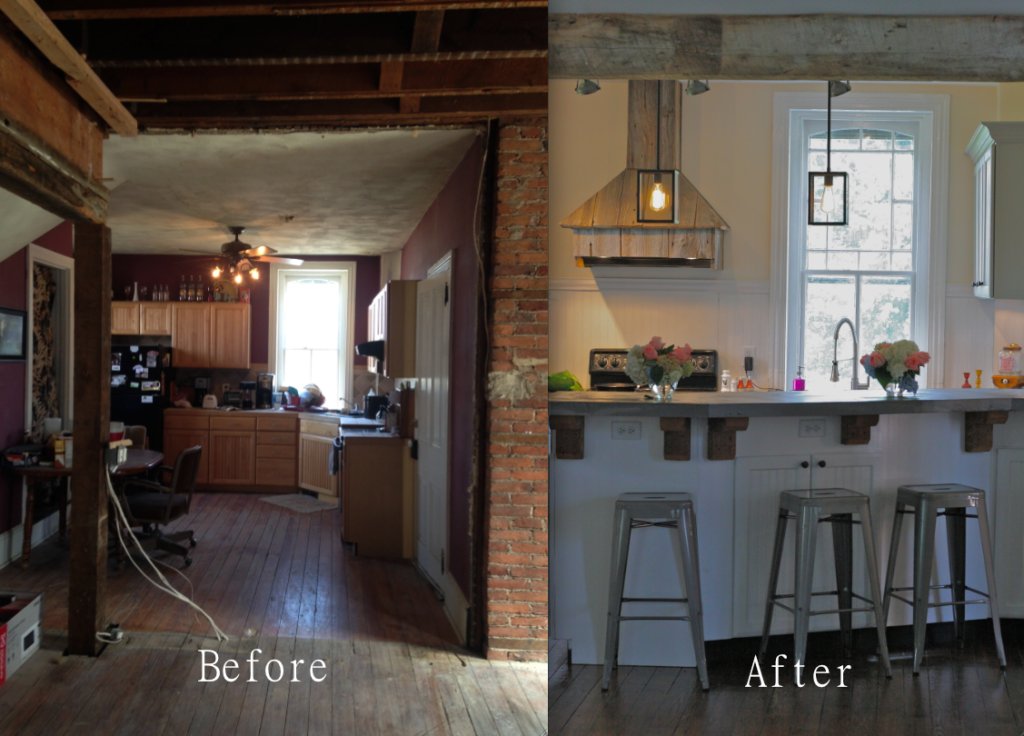 Our second regret in the kitchen is that we neglected to put in a pantry.
A place to store food, away from complete visibility to everyone, should not be overlooked! If you are designing a home or looking to renovate a kitchen, do not neglect the pantry.
Our third regret in the kitchen – was also something we did in the bathrooms. We loved the idea of concrete counter tops, (and still do) but we decided to try to do it ourselves, even though we didn't know anything about installing concrete for counter tops. Let's just say, it did not turn out as we wished it had. We still love concrete, but now we get professionals to install them. Sometimes it's just better to get a professional in instead of trying to cut corners and do it yourself.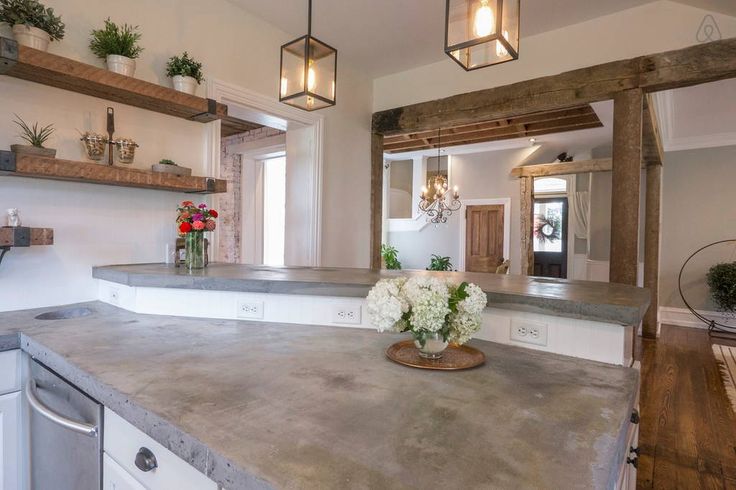 And last but not least – is the giant wash tub that we bought for our bathroom sink. We wanted to save money and it was so tempting to buy at an auction – you know how we love our auctions. $30 got us a washtub that we converted to a sink – we thought it would look cool, but in the end it's unpleasant to clean and hard for people to use *heh heh*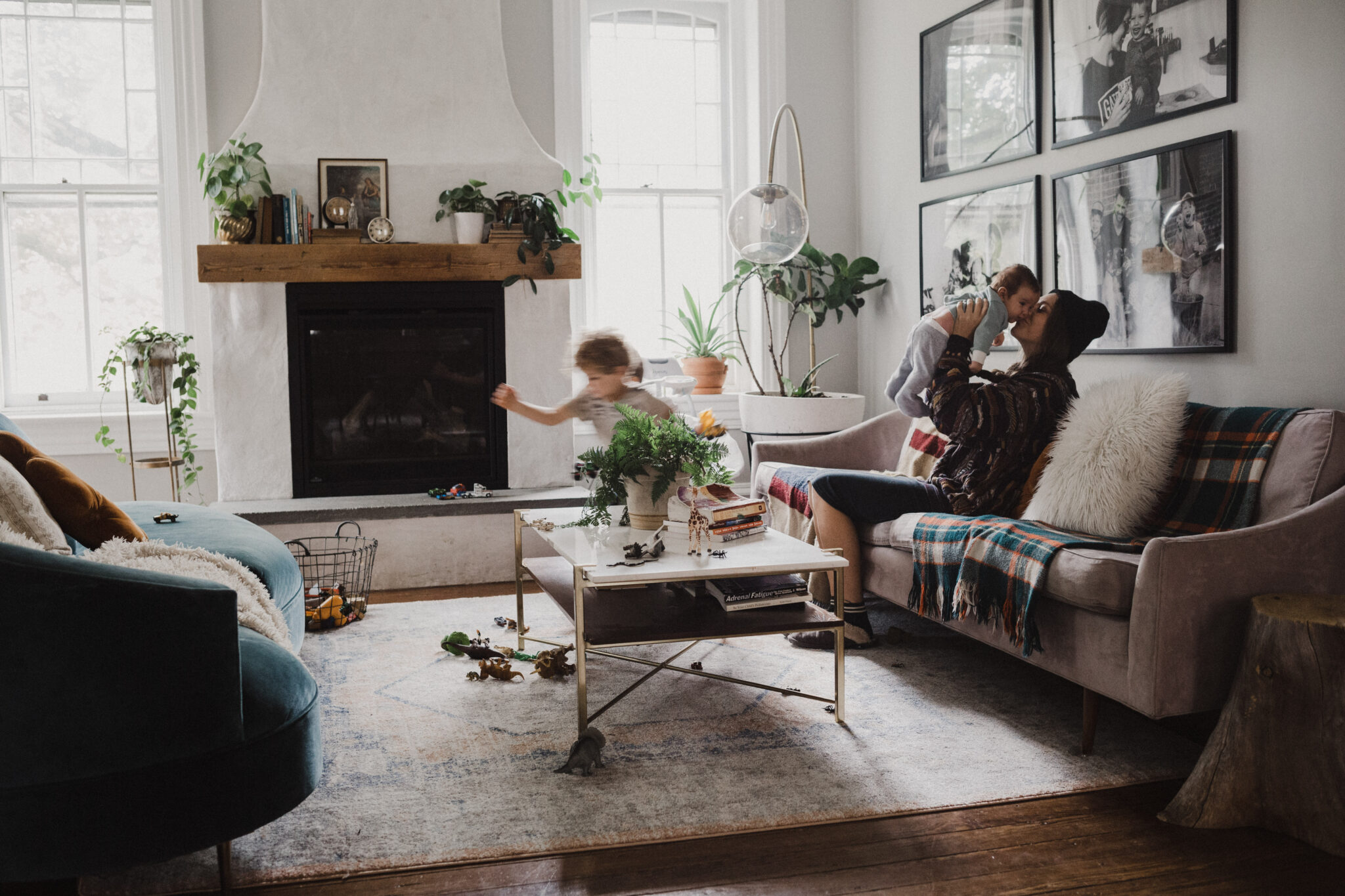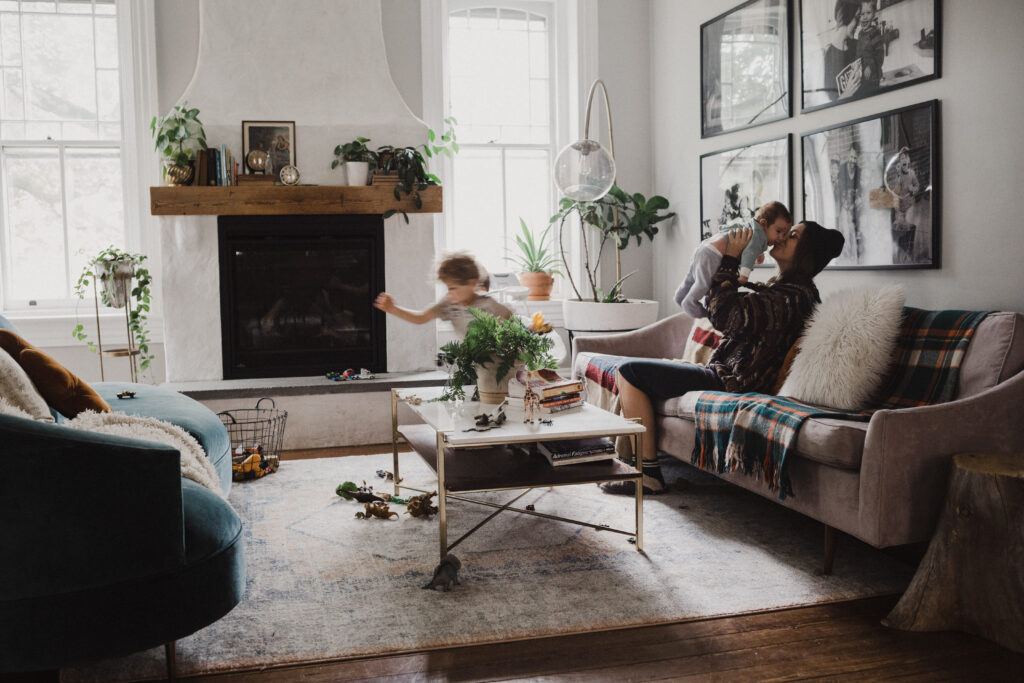 I will say that one of our prouder moments was when nine-month-pregnant Claude worked on exposing the dining room ceiling.
Renovation takes work, but you can also look back and take pride on all that you accomplished.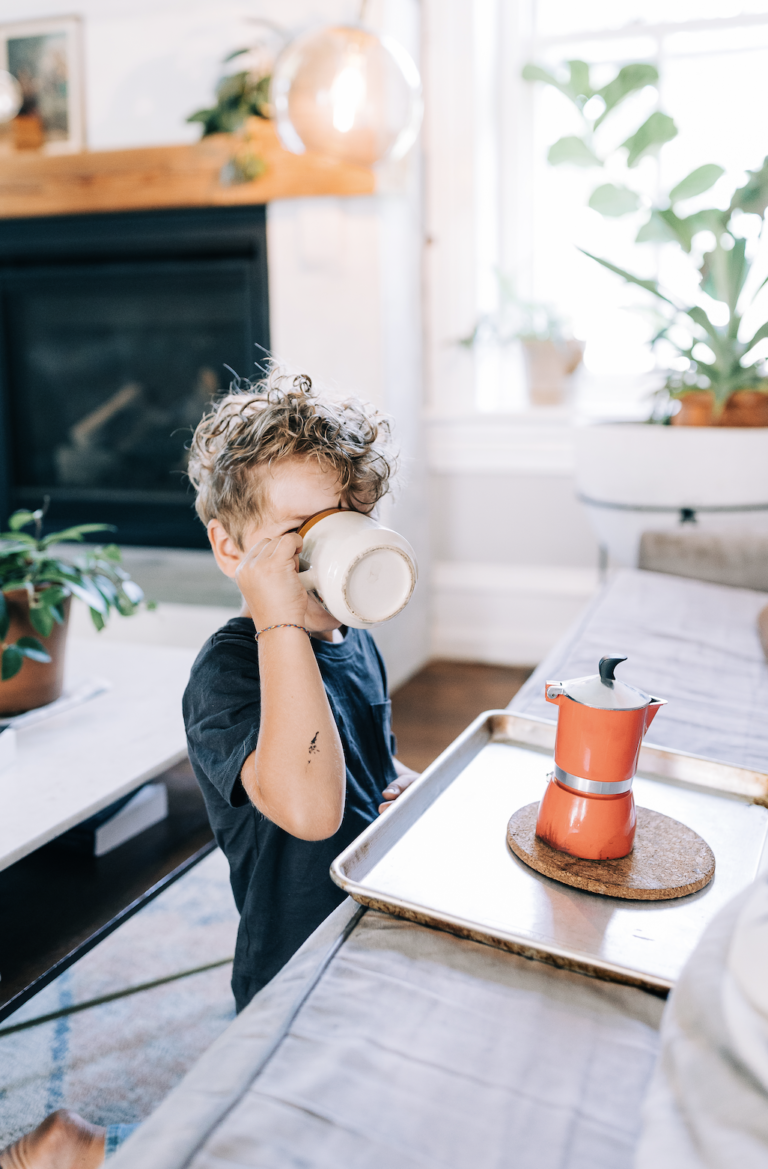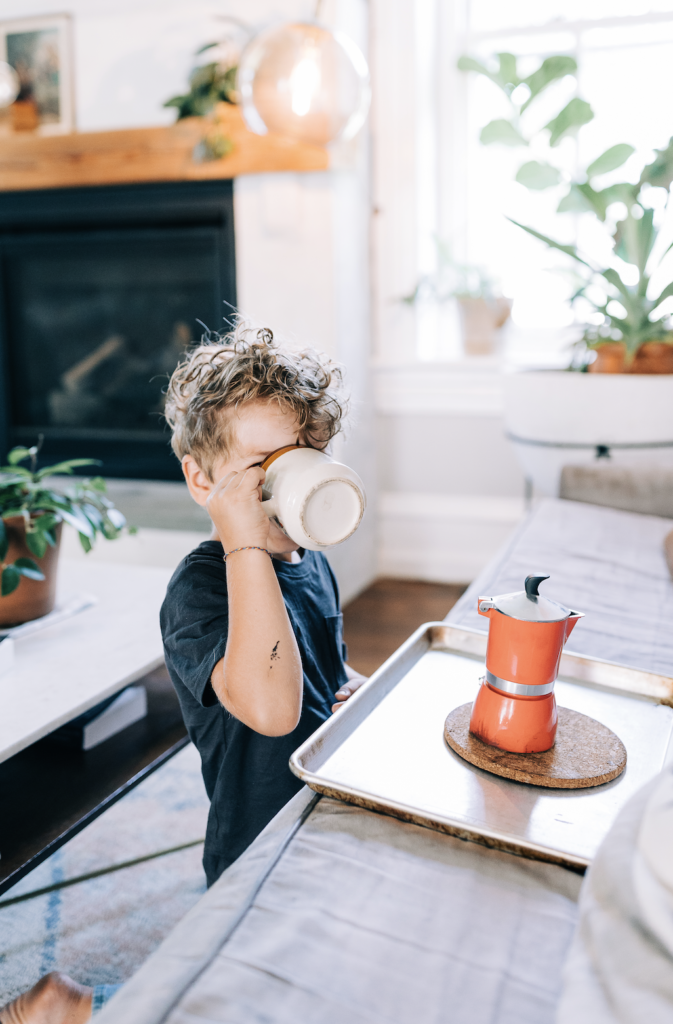 Our house wasn't designed or planned. We just had an idea and went with it – and thankfully we learned from our mistakes. Now we plan our projects ahead of time and work hard to bring our clients' dreams to life. We understand the importance of having a space to thrive that's designed well – without regrets. Hopefully you can learn from us, as we've grown and continue to improve our design process. After all, your home is important and will probably be the place where most of your memories are made.
We'd love to work with you! Check out our design process here to see if we could be the right team to help make your home a space to thrive.