We help people buy and renovate their homes. But in the end, the real homemaking happens by the inhabitants of that home. Kara, a recent client, sent over these photos that just about knocked us off our feet. Their home was renovated by previous owners and therefore was move-in-ready. Our job was to simply provide the canvas for Kara and her family to display their creative style. And we think they knocked it out of the park! Today we are proud to have Kara on the blog, answering our biggest questions and sharing some glimpses of life in their home.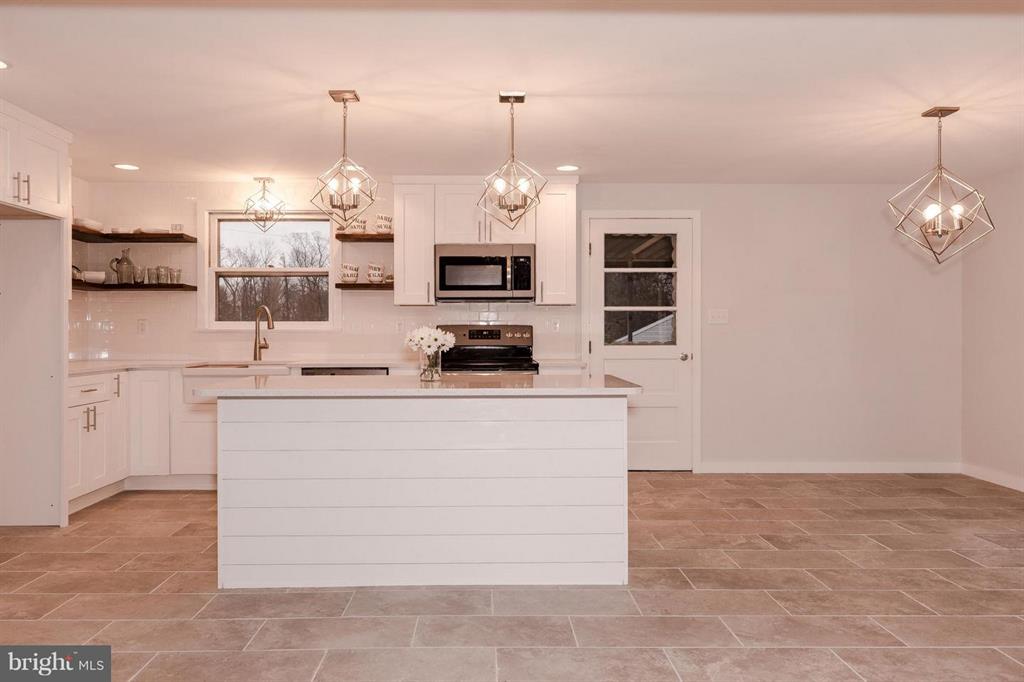 Q. What were your biggest struggles in your home search?
A. We were always on the hunt for a house with good bones. We were open to the idea of some renovations if needed and had struggles finding something in a good area for the both of us. We put offers on two other houses that didn't work out before finding the home that we live in now!
It's definitely an adventure and a roller coaster ride but having a space of our own is SO worth it!
Q. What convinced you on this home?
A. When we first moved into this house, it was completely renovated, so it was a fresh, clean slate – so much potential! We're not the biggest DIY'ers (or haven't invested time to learn to do so!), so already moving into a renovated space was a major win for us! Alec allowed me to run with it, which allowed me to envision what I would like to do with the space and how I would like to change it. The wall between the kitchen and the living room had been removed by the previous owners. So right when you walk into our home, you have big windows letting in tons of natural light and a big open space.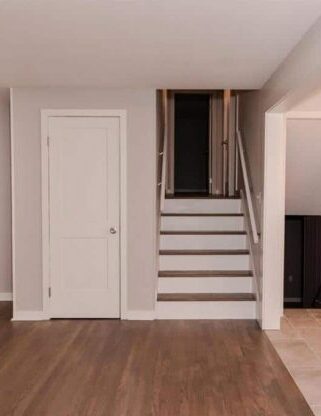 Q. What is your favorite part of the Home?
A. Oh my, we have so many favorite corners in our home! From a design standpoint, I personally feel like there's so much potential for a corner of a home to be a statement/eye catching moment. I love to style trailing plants and varied heights of different styled decor pieces to really create an eye catching moment.
Q. What about this house inspires you?
A. Our home feels like "home" when we walk in, every time, and that's inspiration in and of itself. We're not afraid to step out, be different, and make unique style decisions. Our unique style is what makes our home feel like it's truly ours.
The biggest blessing about this house is that it was already renovated when we moved in, so were able to take this space and slowly make it our own!
Q. What's your favorite part of being a homeowner?
A. There really are no limits! There's so many times I've woken up, gotten an idea in my head, and without hesitation within a couple of hours painted the doors black or made some other creative change. Being a homeowner brings such freedom!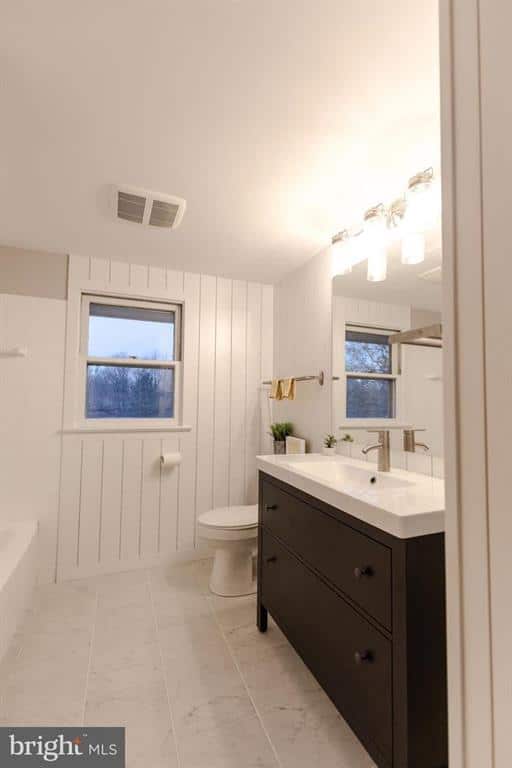 Q. Did you run into any problems during your first 3 months of living here?
A. We moved into our house in March 2019, and by the time May rolled around, we attempted to turn on our AC, but it didn't work! We ended up having to replace the whole unit, which was a big expense for us as new homeowners!
Q. Did

any quirks come with the home?
A. The house may have been renovated on the inside, however, the outside was in bad shape! We had massive, overgrown bushes lining the entire backyard that we ripped out the first spring we lived here only to find poison oak, thorn bushes and intertwined dead branches and roots – it was a mess!
Also, our lawn was entirely weeds and obviously not kept up with over the years, so by the end of our first summer season, we used a heavy duty weed killer which turned most of our lawn black because, well, it was all weeds (haha!).
Q. If you did it again would you change anything? If so, what?
A. It sounds so silly, but when we first moved into our house we had little knowledge about the little stuff. My design journey was just getting started and all I knew was that I wanted to paint most of the rooms white (most of the living areas were a light grey). I had no idea there were different shades of white (haha!), so looking back now, I would've chosen a more warm shade of white, rather than the cool tone we went with. Totally not a big deal – just something to keep in mind when planning for our next home!
Q. Would you recommend people buy a ready-to-move-in house?
A. I'm such a visual person (and not the most patient when it comes to living in a space that feels like home!) So buying a house that was already renovated and ready to sprinkle bits of our style throughout was a deal maker for us. I have always dreamt over the idea of taking on a fixer upper, but in reality, the thought of doing so quite honestly stressed me out (haha!). We were blessed to find that this home didn't need an overhaul and was ready for us to make the simple, inexpensive, creative changes that would make it feel like "us."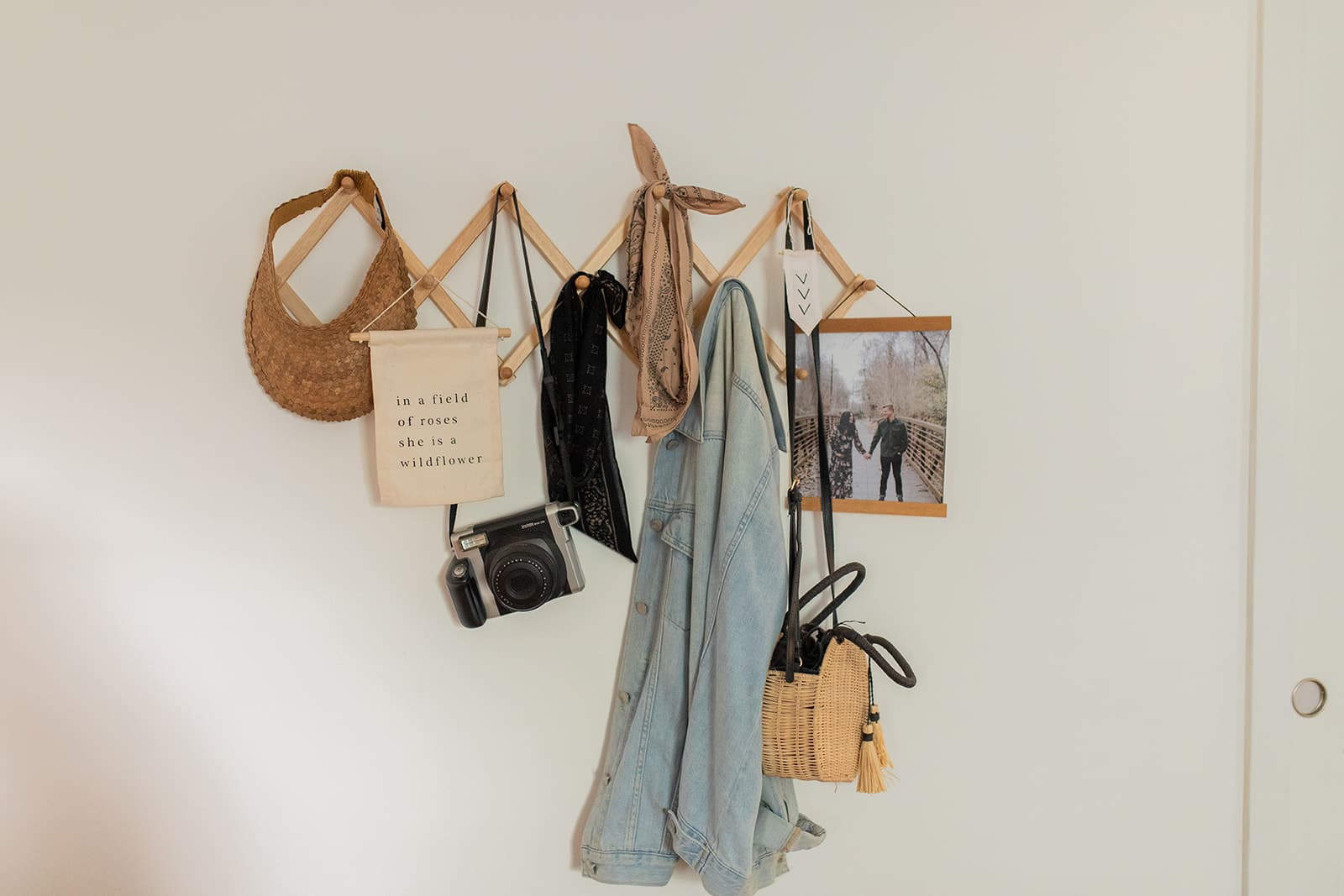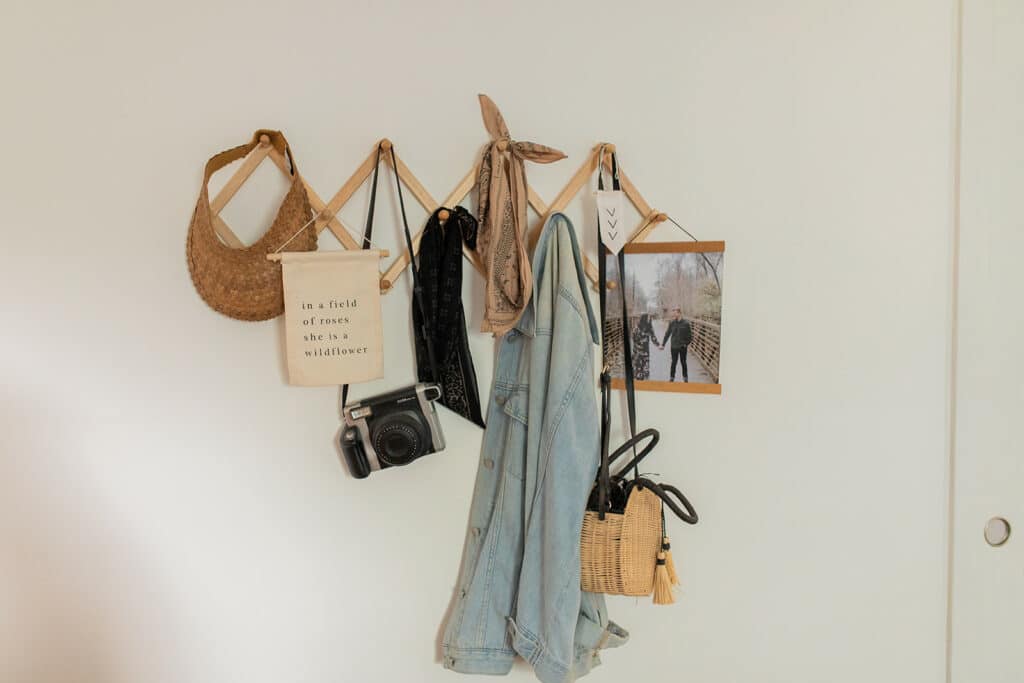 Q. What tips and tricks would you recommend to people in their home journey?
A. Take your time. Take each space as it's own. I feel like even after two and half years, bits of our home still change every week – a decor piece styled differently with another, a plant moved to a different space or a small thrifted trinket added to the pegboard wall.
I feel like our design styles naturally change slowly over time (at least mine has!), so I give myself grace and try as best as I can to be patient with the process.
We were blessed to have Kara share her insights and creativity with us. Besides homemaking and mothering, Kara runs a macrame business. You can find her on instagram at @lynnandlyle.co. Do yourself a favor and give her a follow. Get 10% off Kara's Etsy site with our code- CHRISANDCLAUDE10
Make a simple change, do something that feeds your soul, cultivate a space that speaks to you. And if we can be of any assistance, get in touch!
For advice and assistance creating a fabulous space, house hunting or selling your property, connect with The Chris & Claude Company! Call 717-201-0838 for more information, or hit the button below.