We didn't choose this house. This house chose us. (ok, ok, i dunno if it actually happened that way, but it just sounded so good to write it out like that.)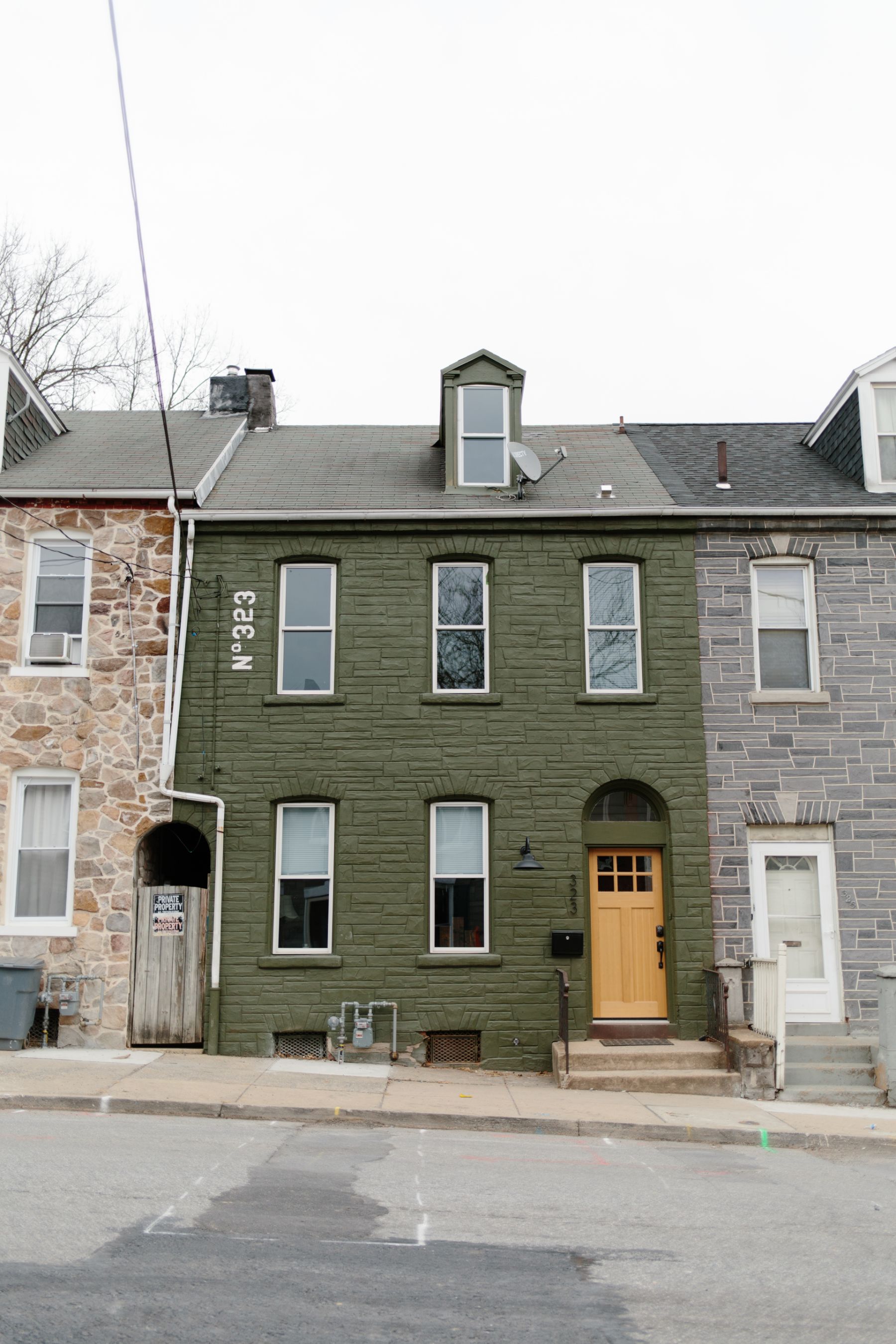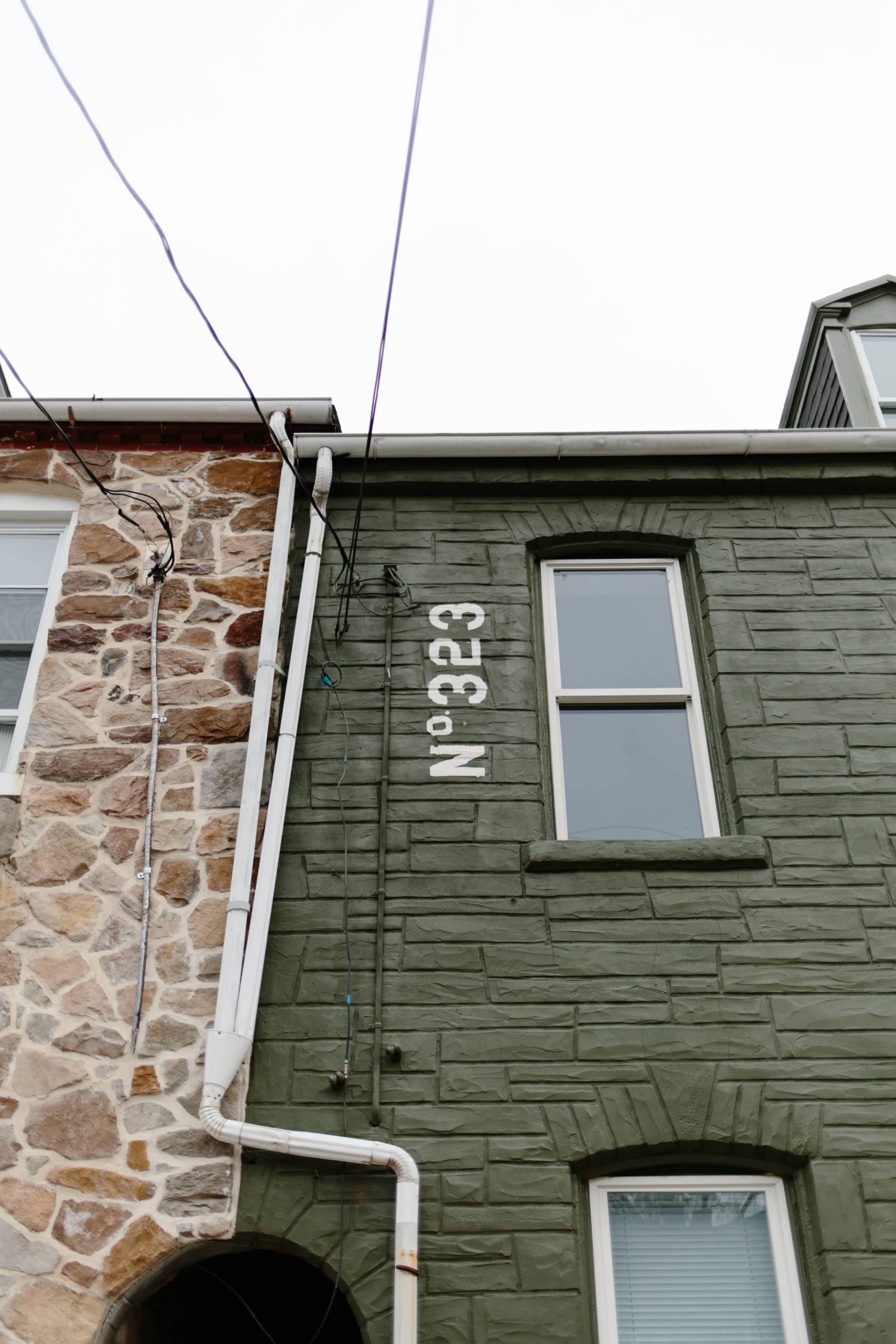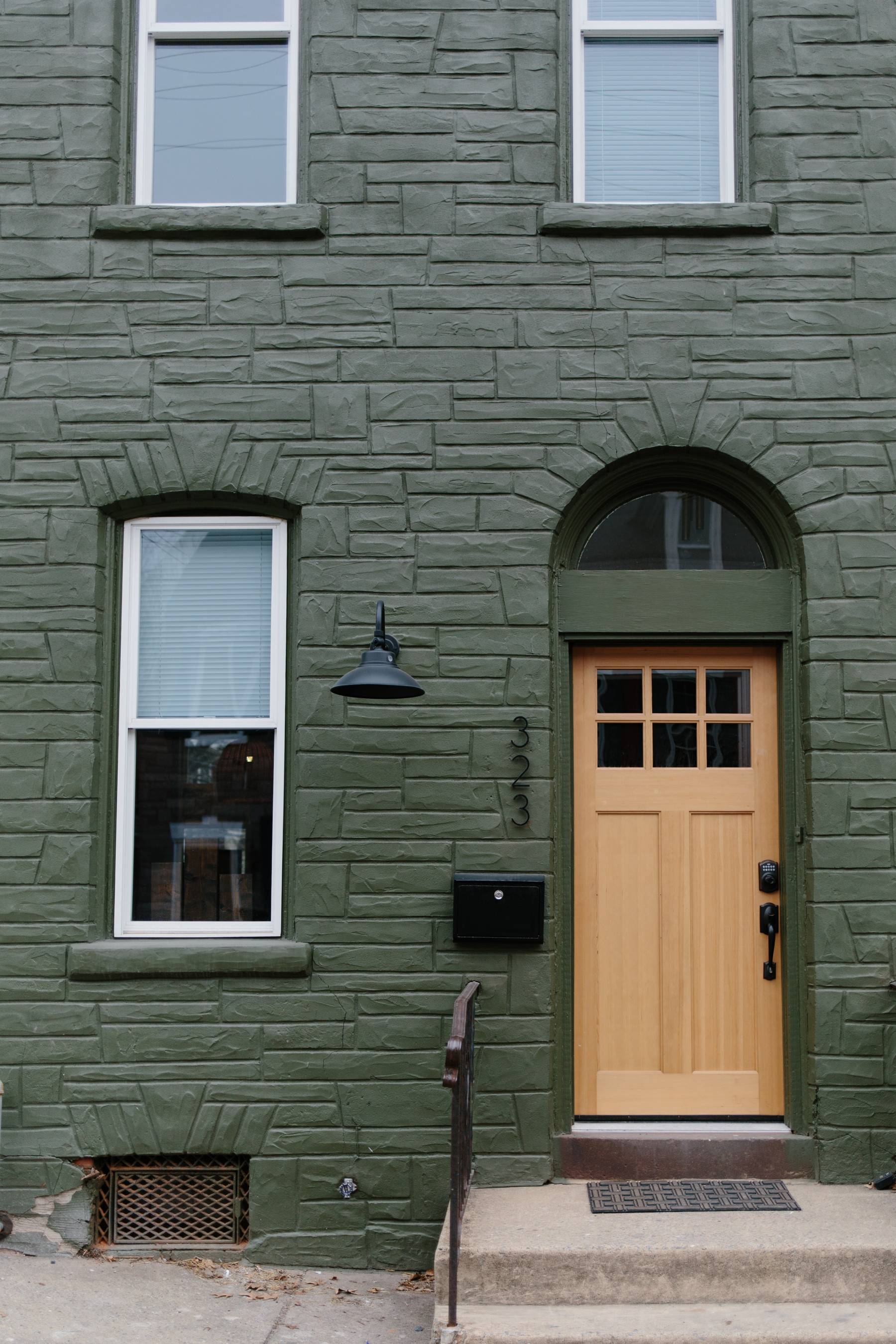 But for real, when Prince Street came on the market, we weren't really looking to buy – but Chris's brother was.
We walked through the house with him…
The price was right, the potential was WAY right & there was the knowledge that: even if it wasn't in the hottest part of town, Lancaster is advancing fast & we felt the value of this house would be worth it for him in a few years.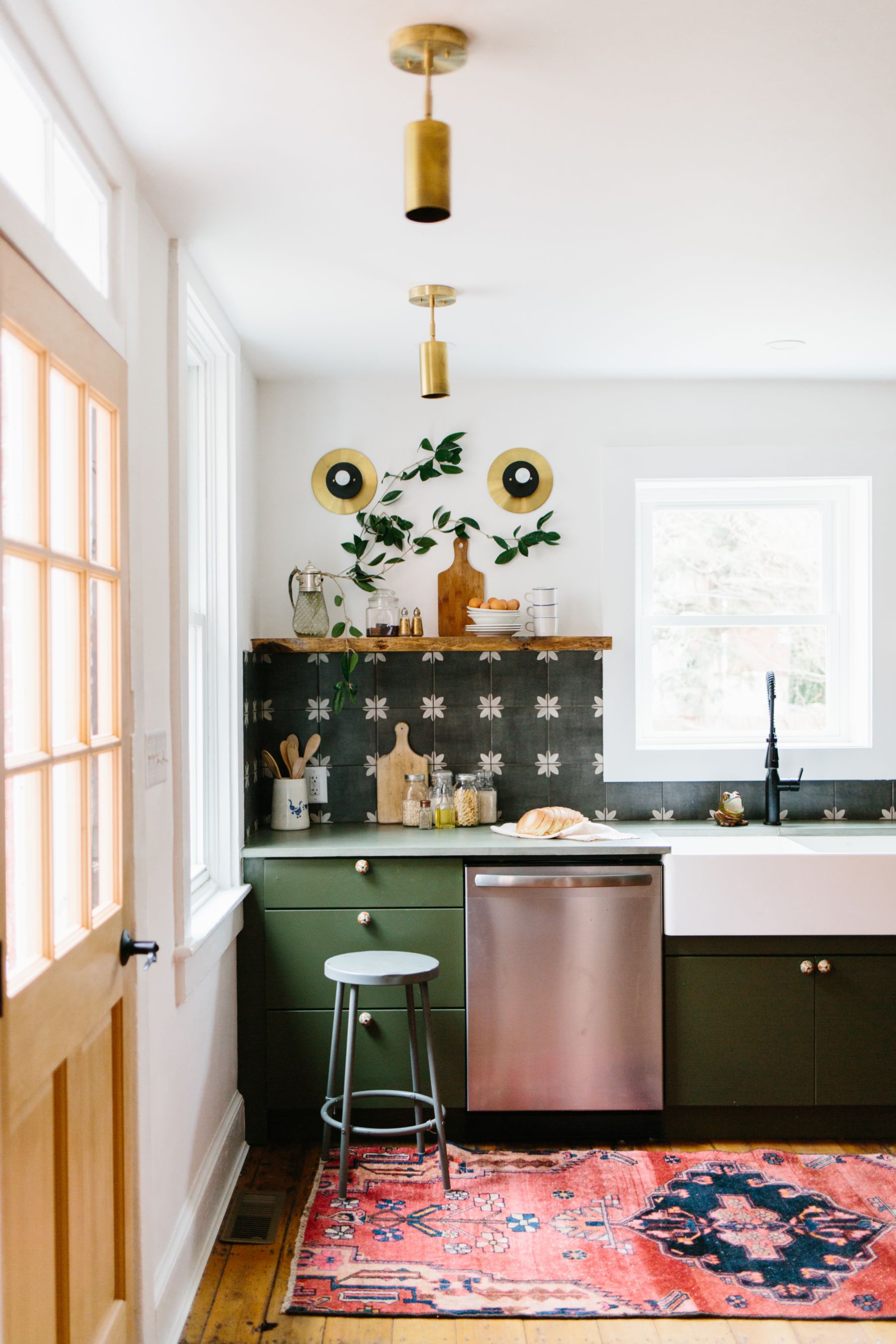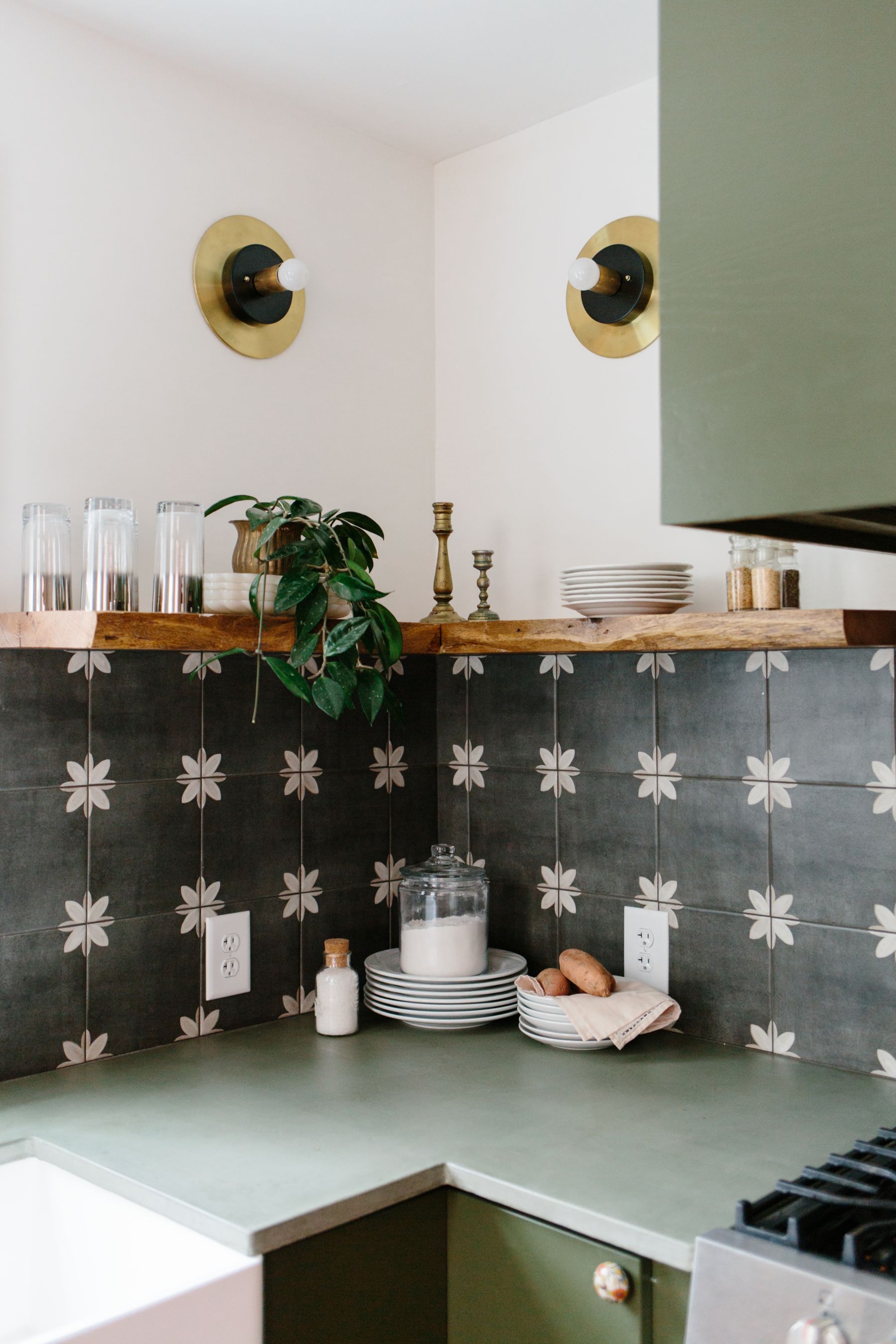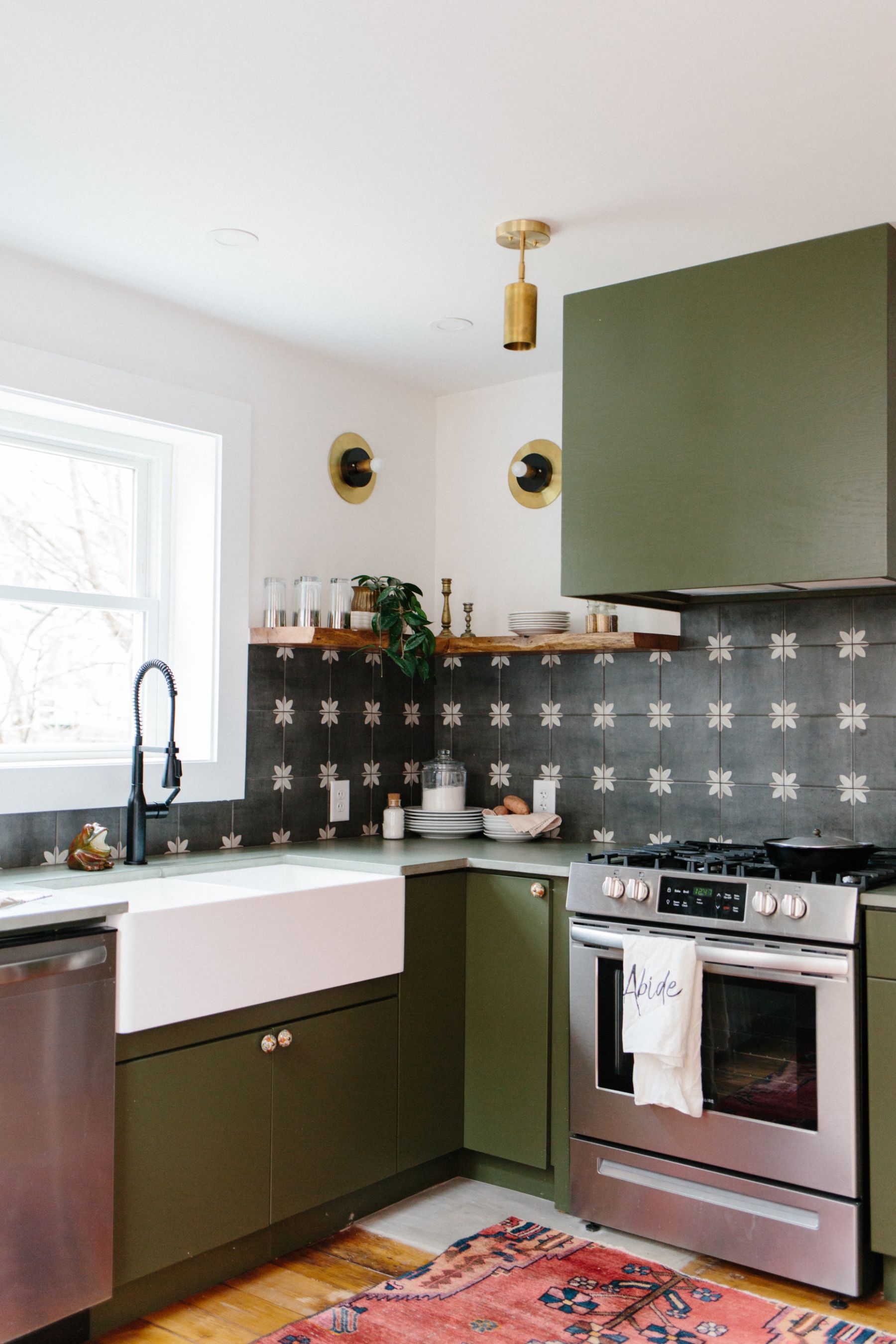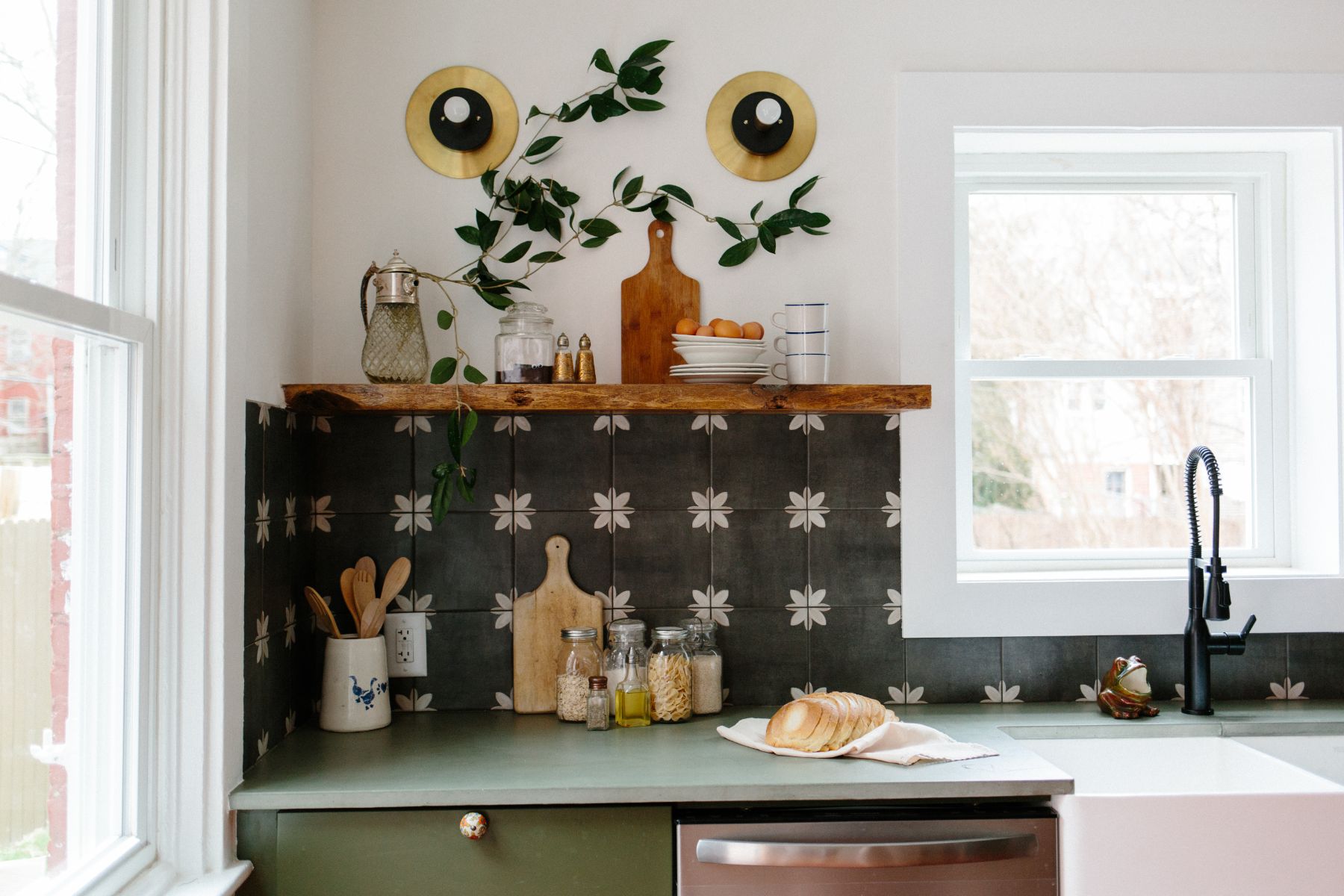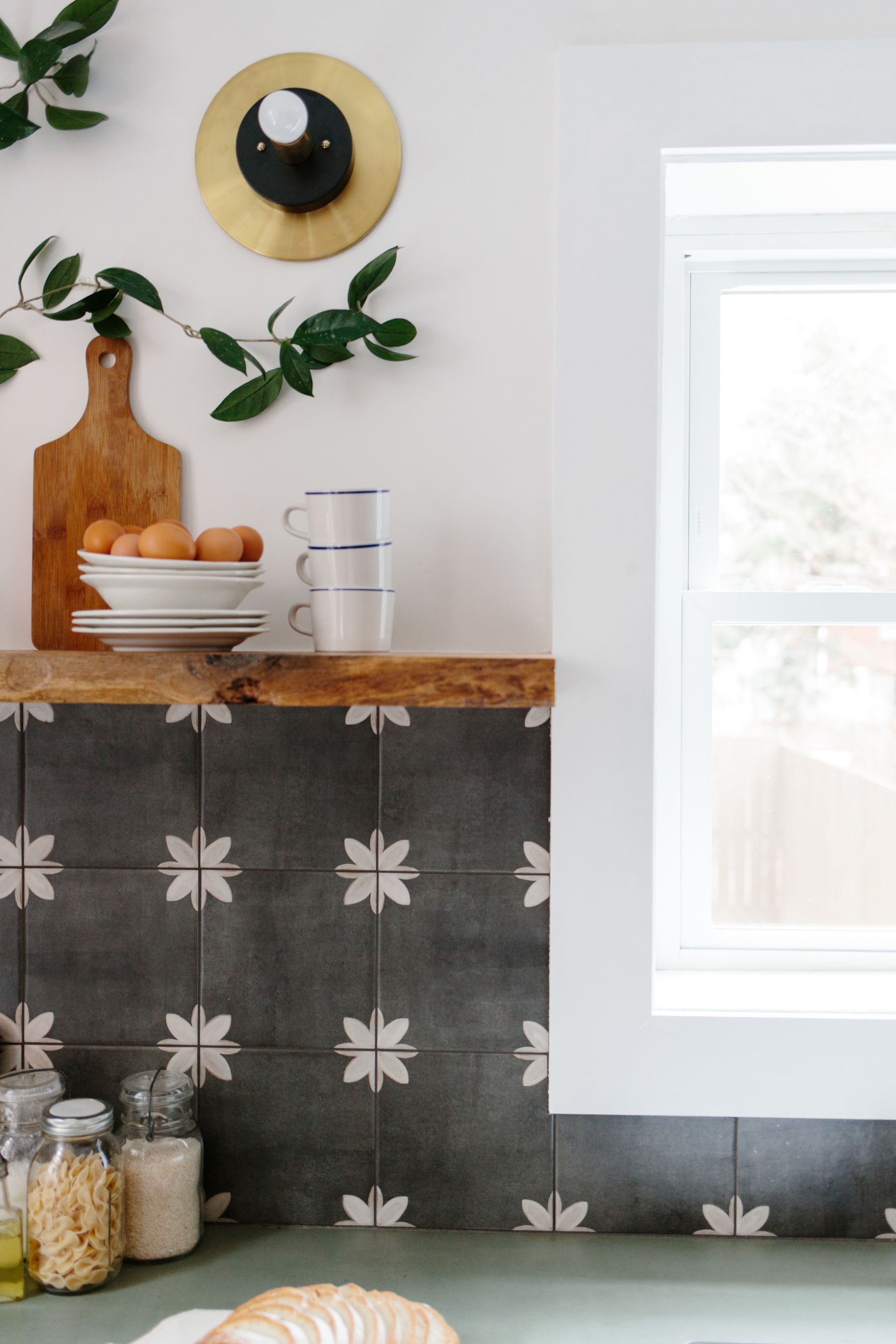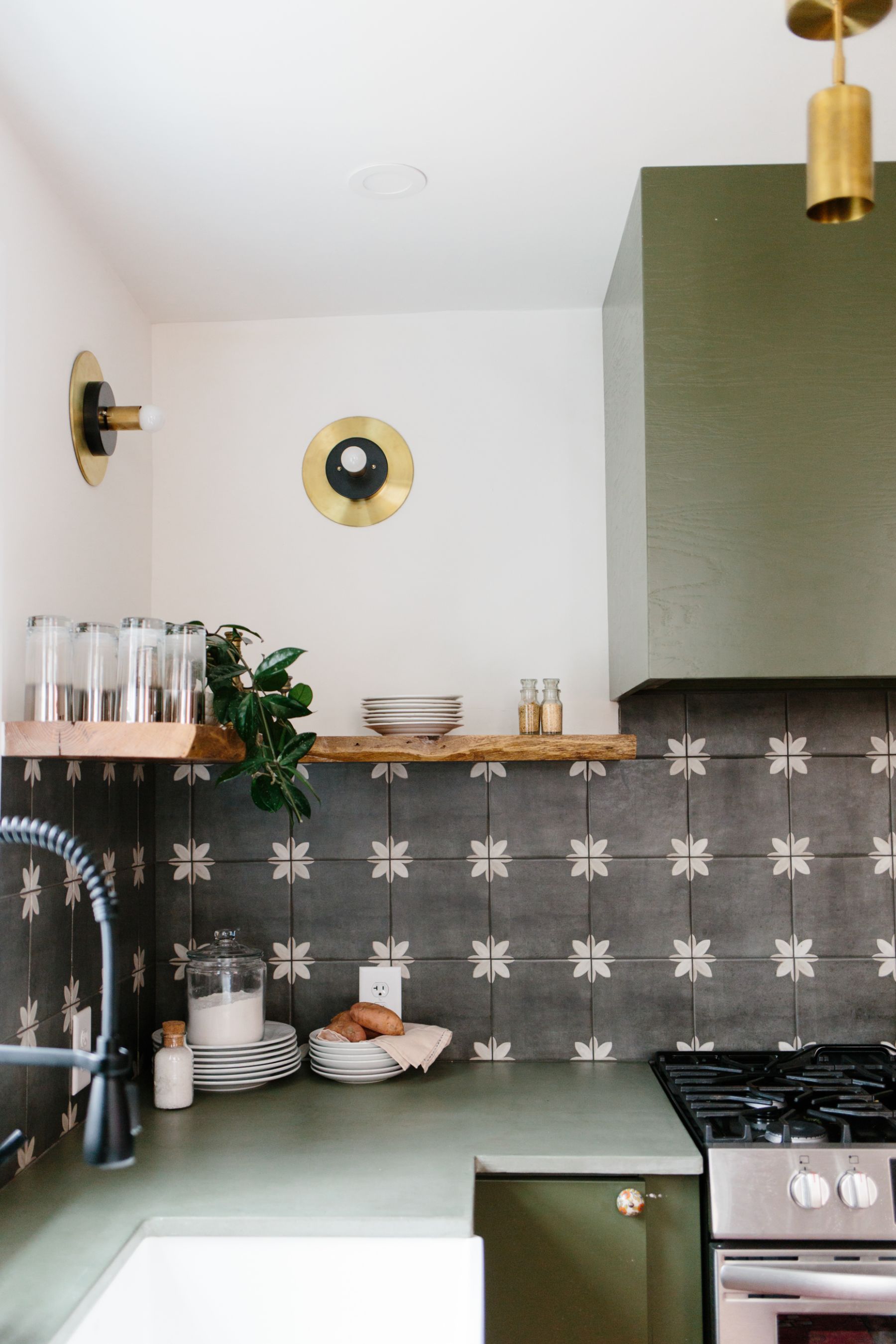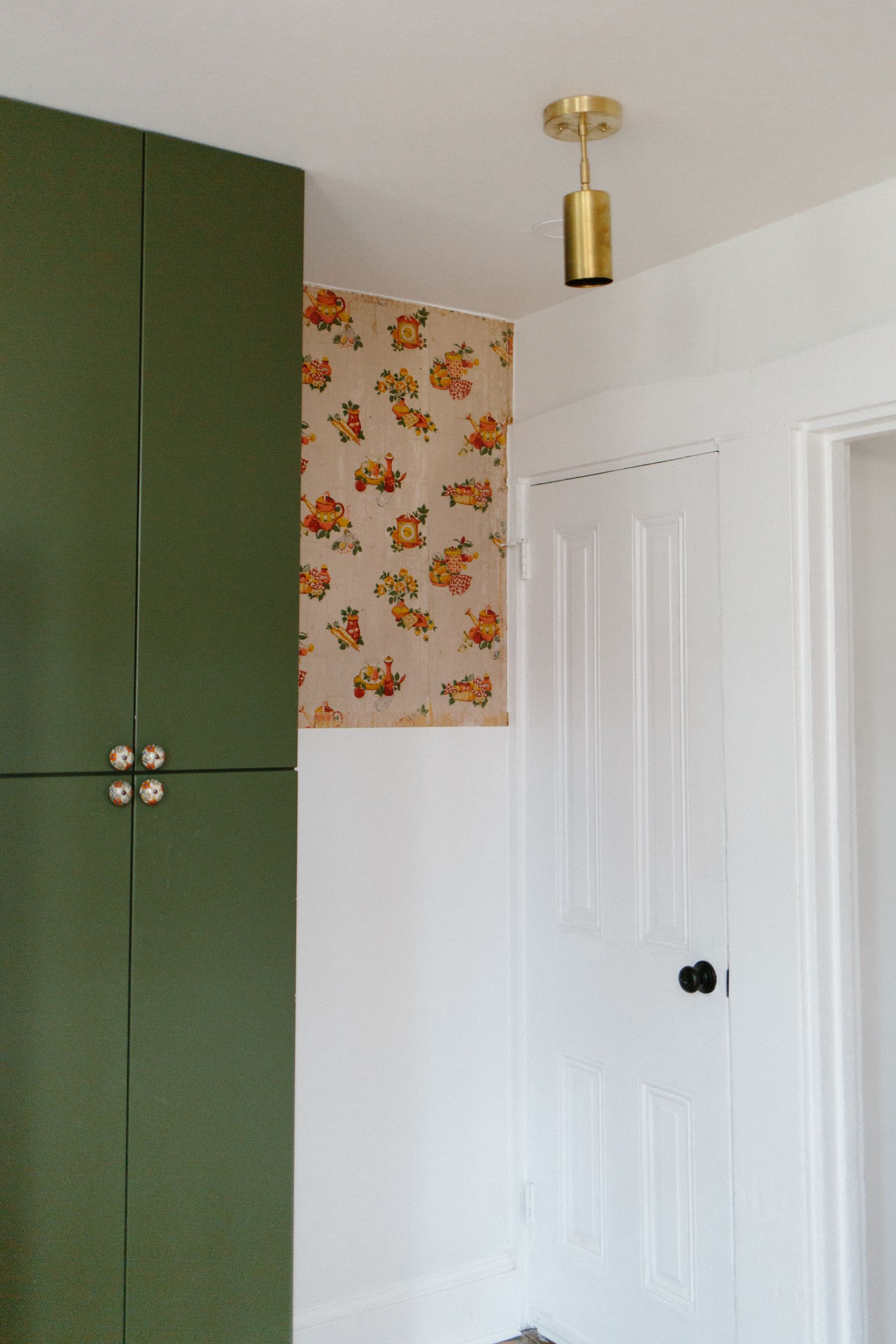 Jeremy ended up deciding not to buy it after all – and by that time, we had our hearts all entwined & deciding to do it ourselves.
The house had solid bones when we purchased it – all the while very aware that everything needed to be gutted & reinvented.
We renovated a lot of houses in 2019 that we knew we were going to put on the market asap & had to keep some of the designs a bit on the simpler side with those houses "so potential buyers wouldn't be scared off" (Chris' words).
This one was going to be in our hands for a few years & so we could try a few crazier things! It's hard to pin-point the style for Prince Street. The word "colorful" comes to mind. *eh heh*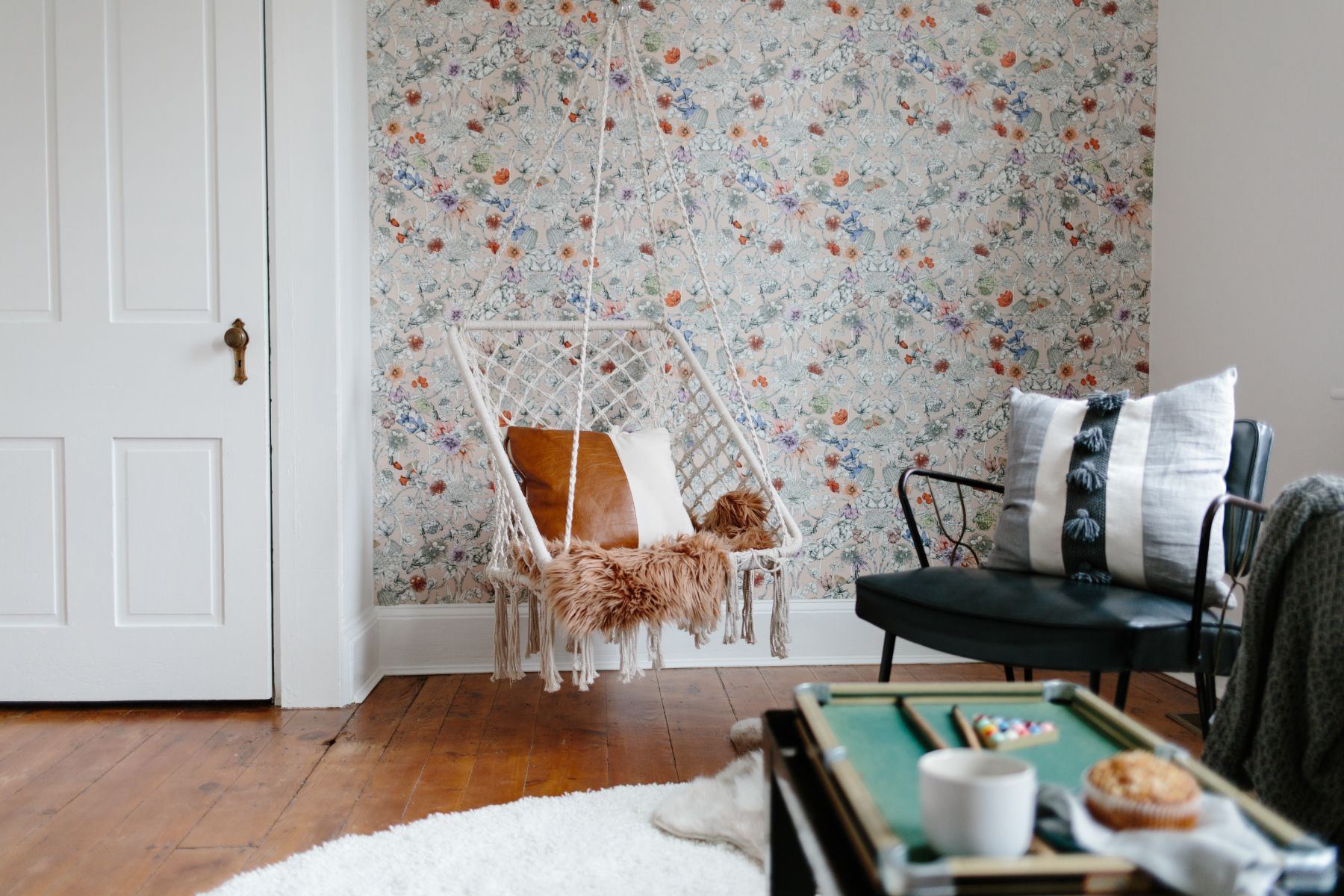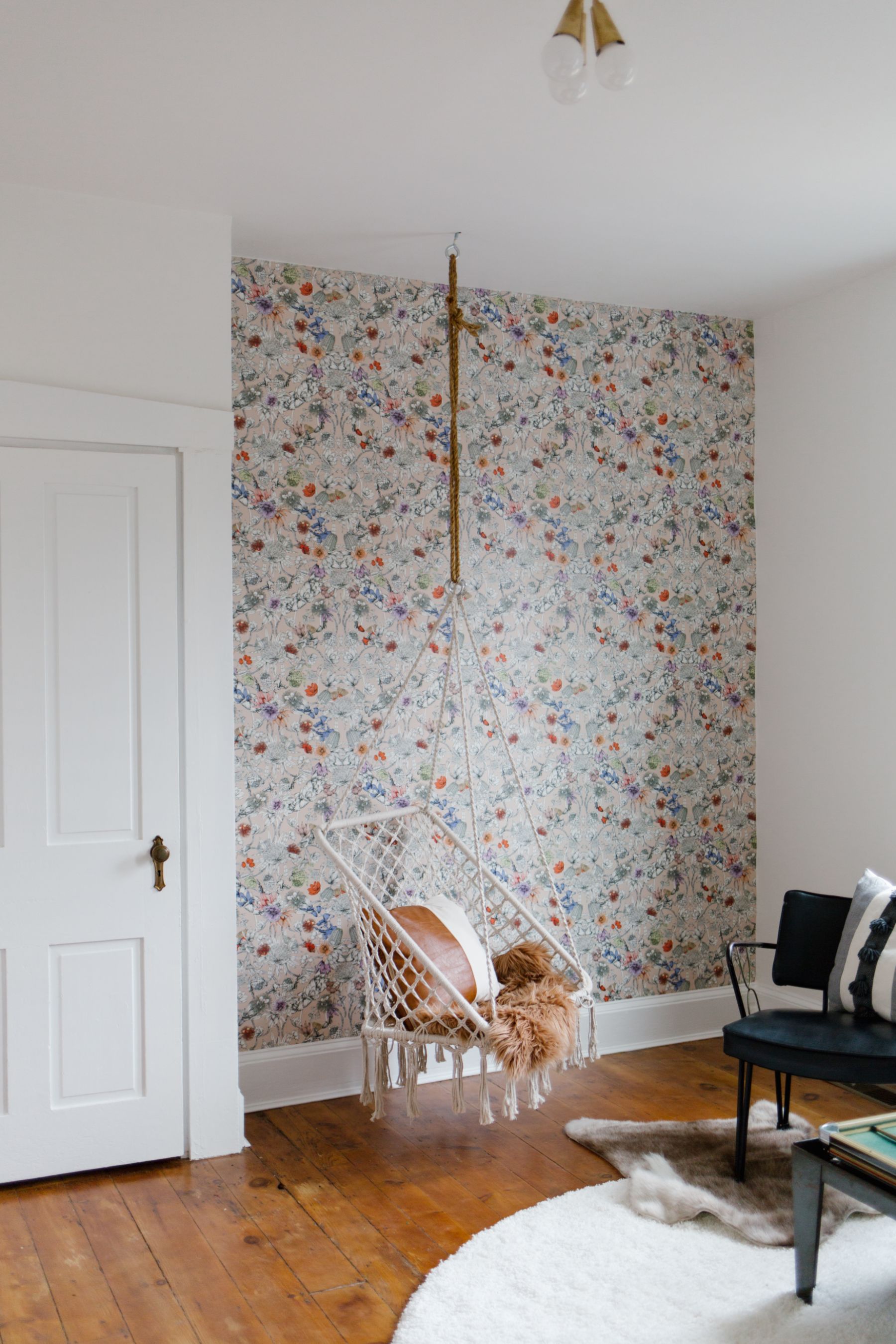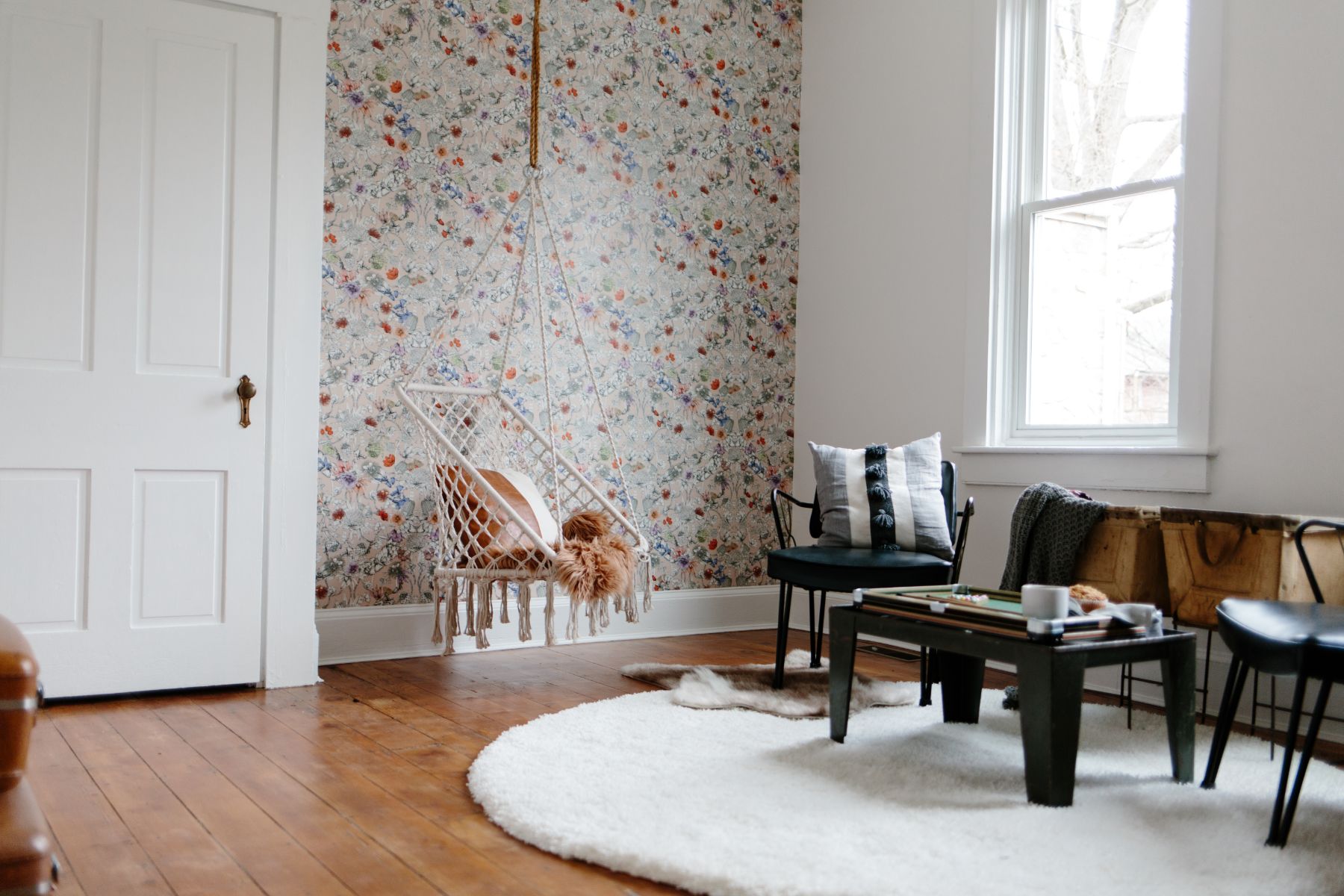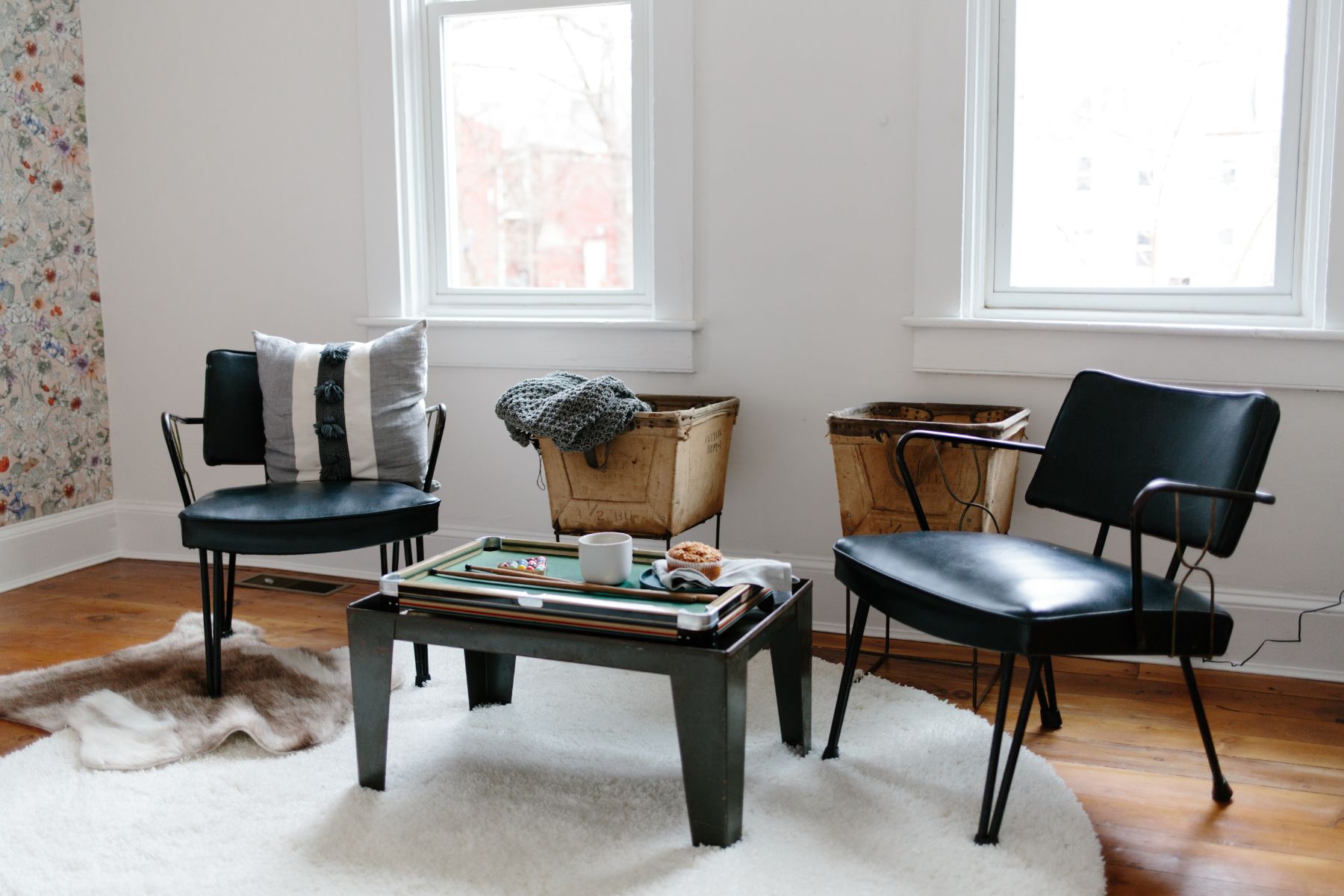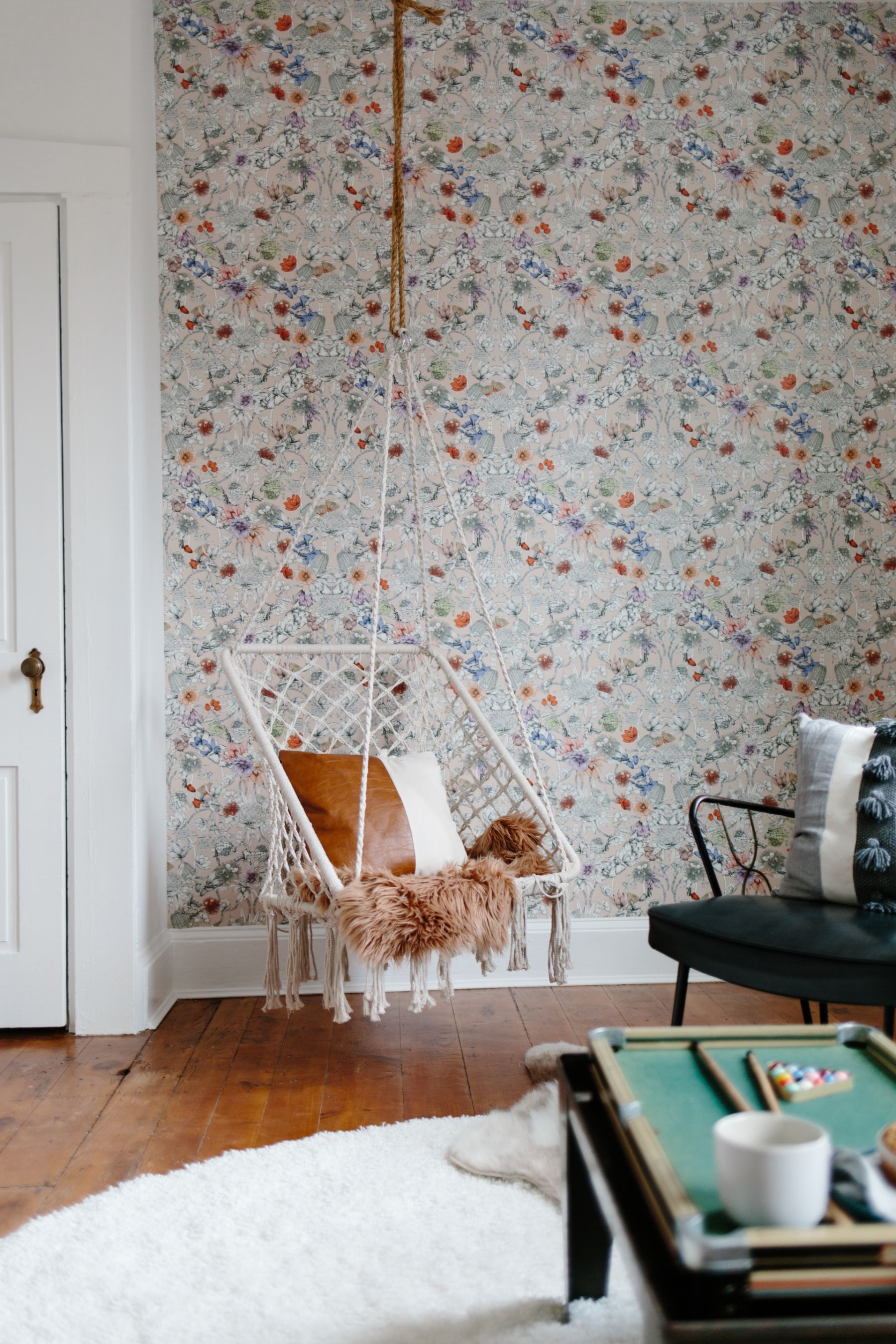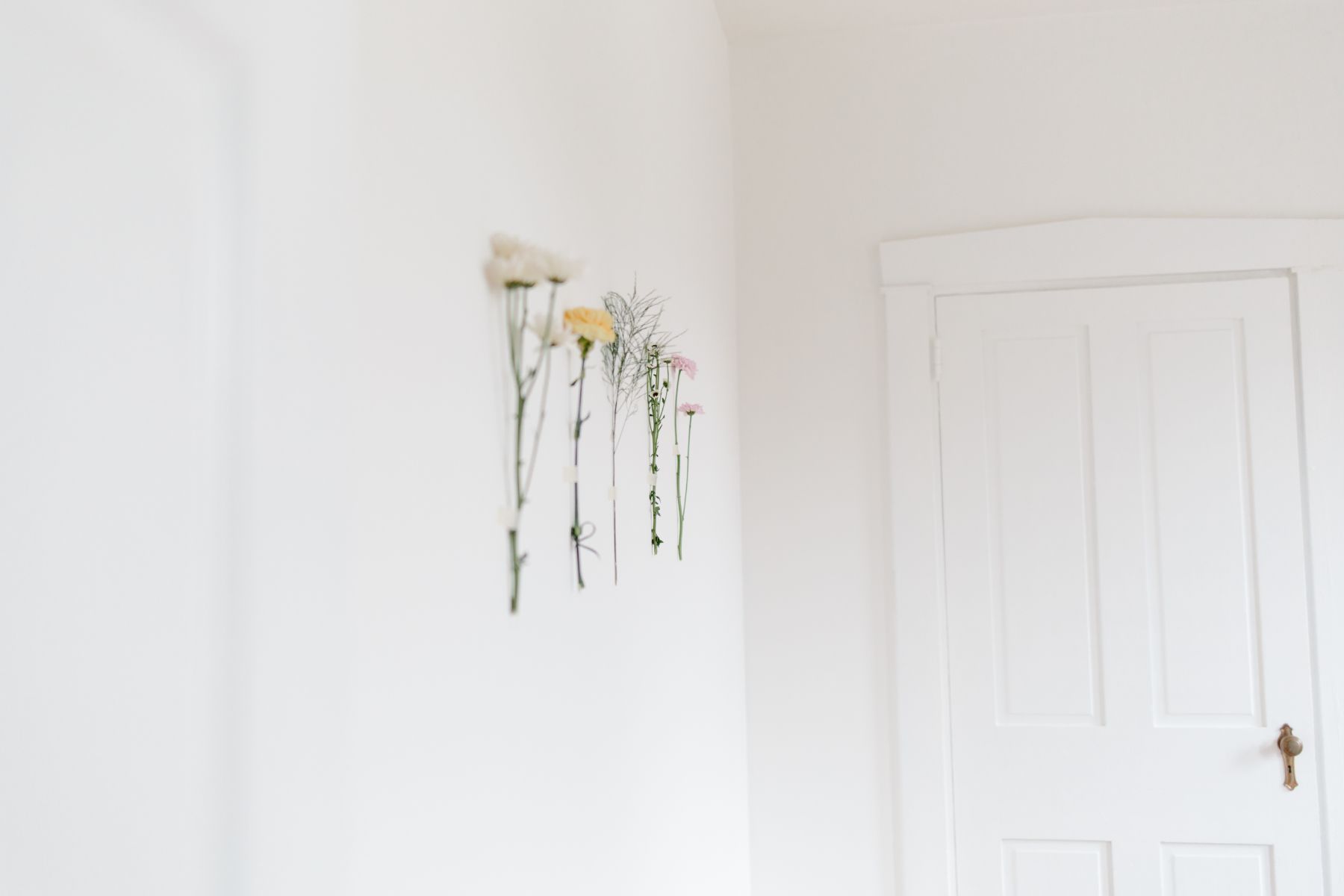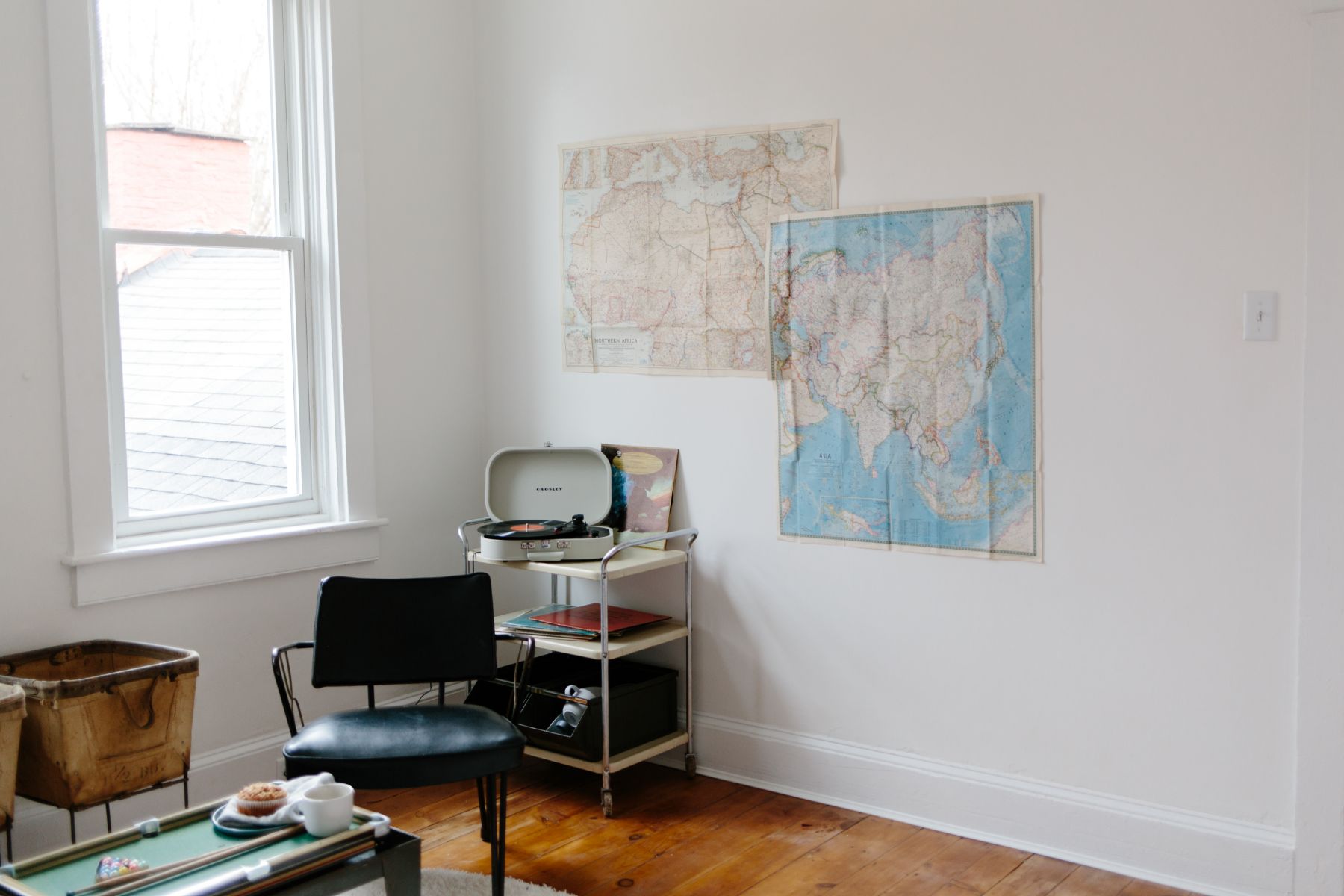 We decided to go bold, inspired by a few color blocking photos I had saved in my archives for the past few years.
Basically, the design inspiration for Prince Street came from a bit of a reactionary stance: "HORRAY I don't have a "future homeowner" to worry about scaring off with too much color, so HERE GOES." 
#Unleashed 
Since this house had to be completely gutted, it did not leave much room for original items. So the 1980's blush toilet & sink was a wonderful way for me to incorporate old into a newly renovated space. We made a wooden sink base that pulled the bathroom together in a warm & aged way. *shew*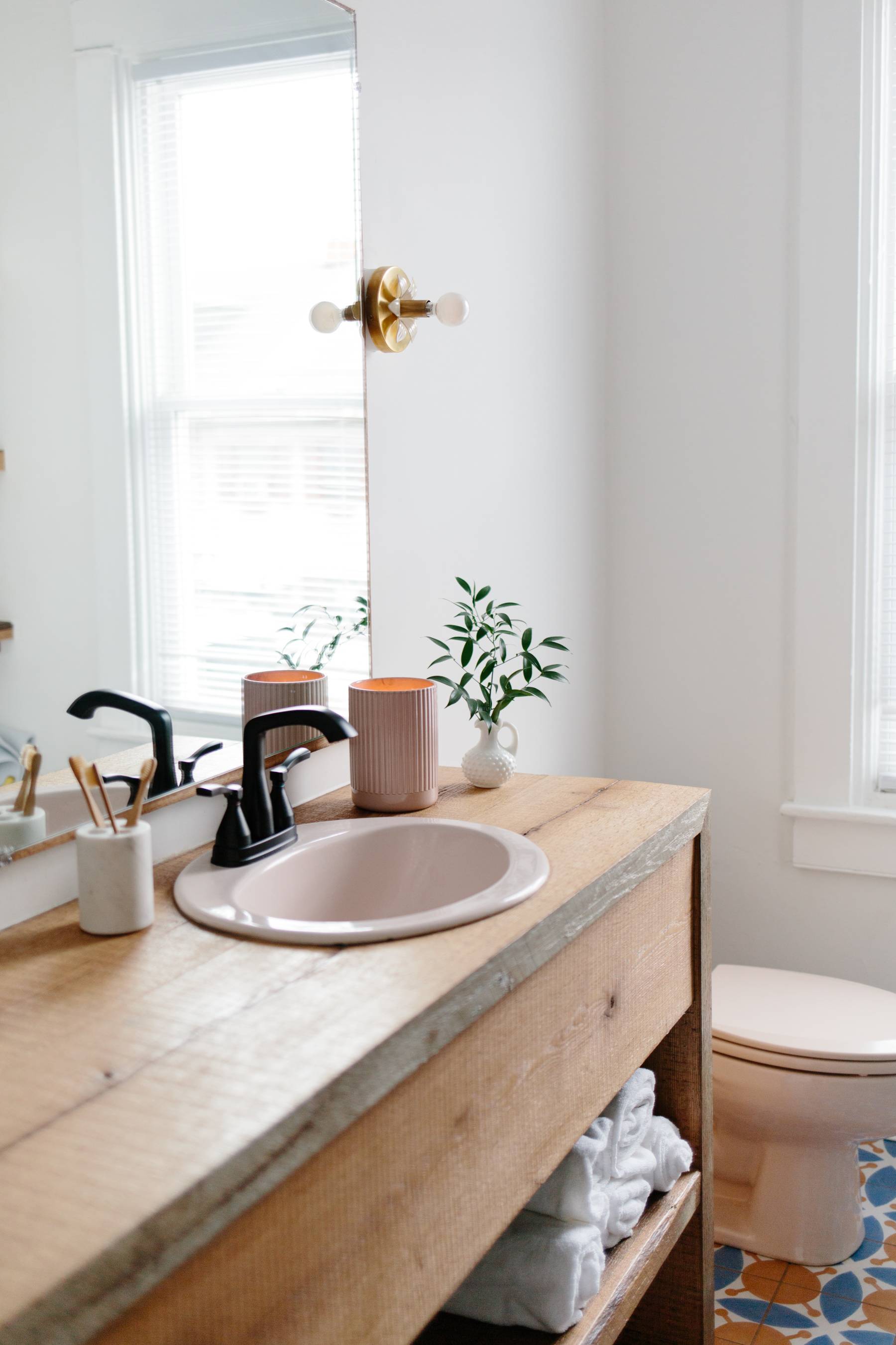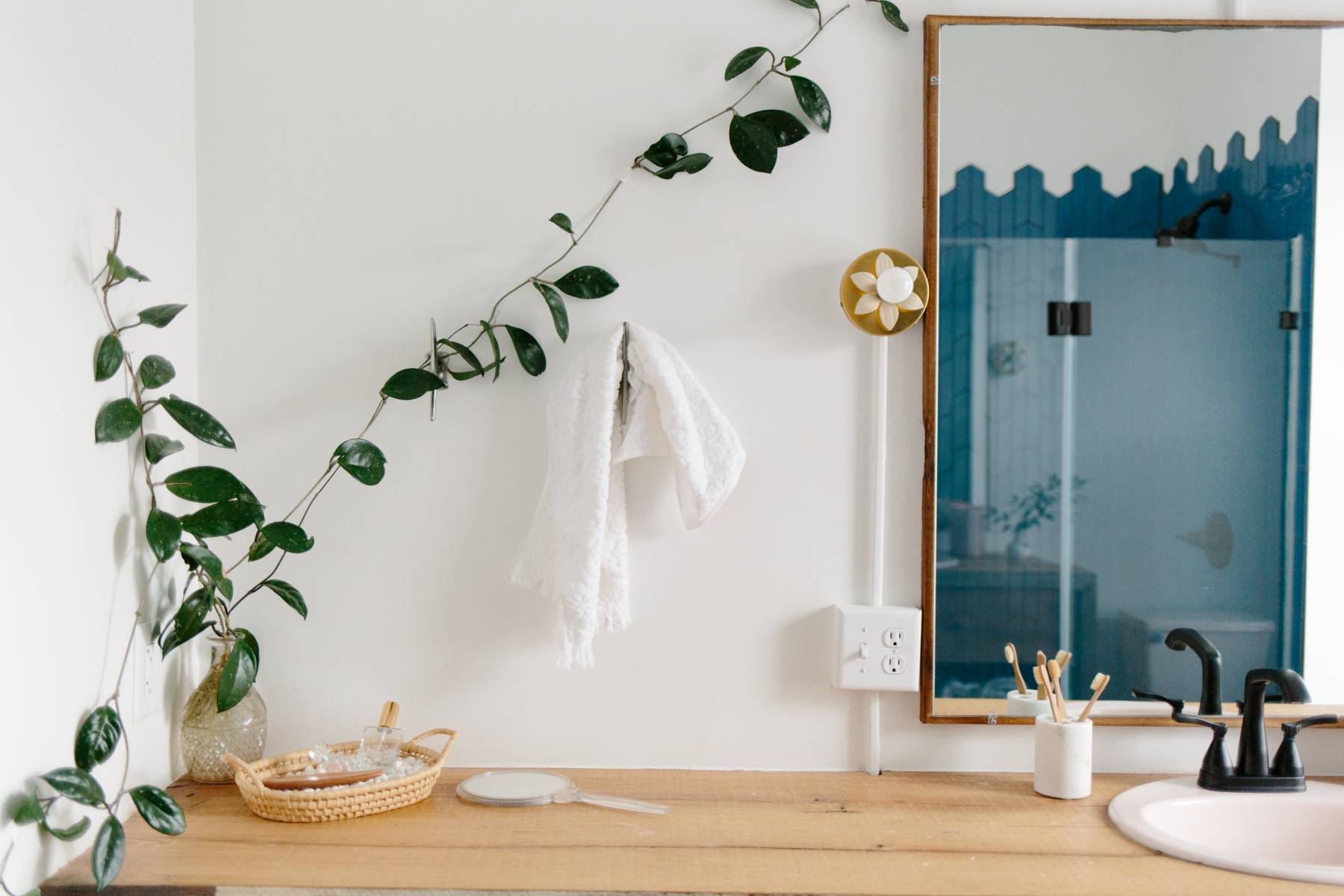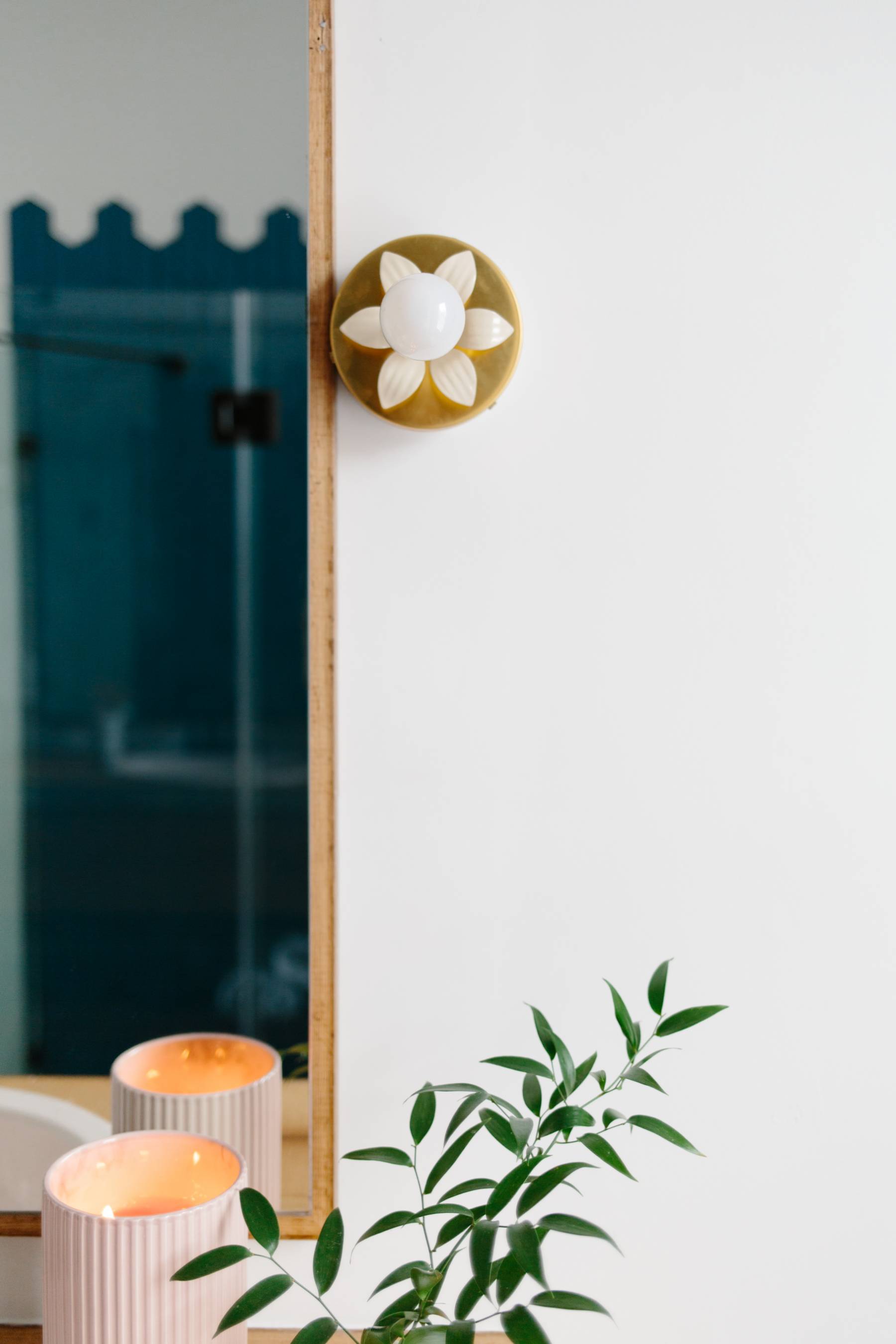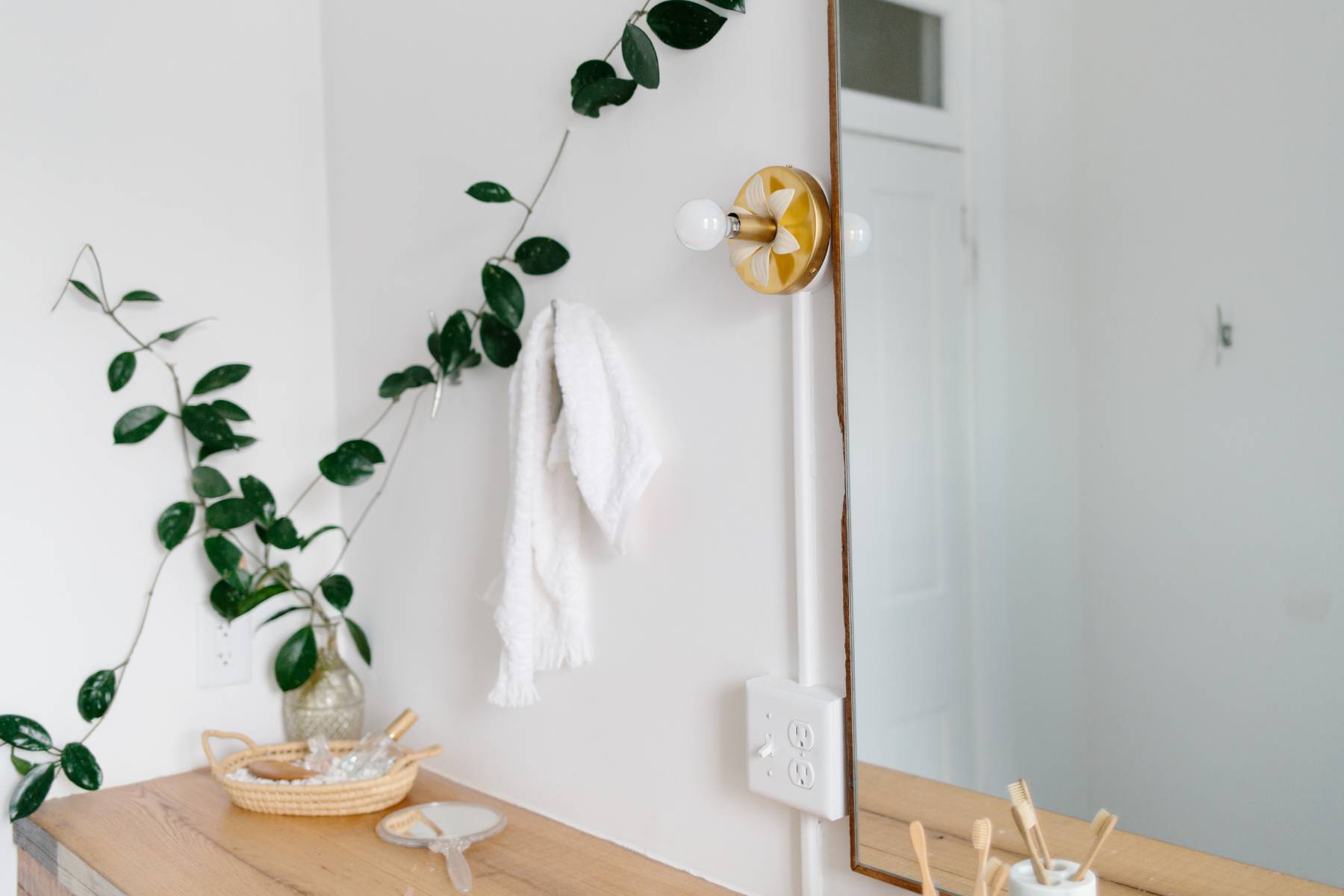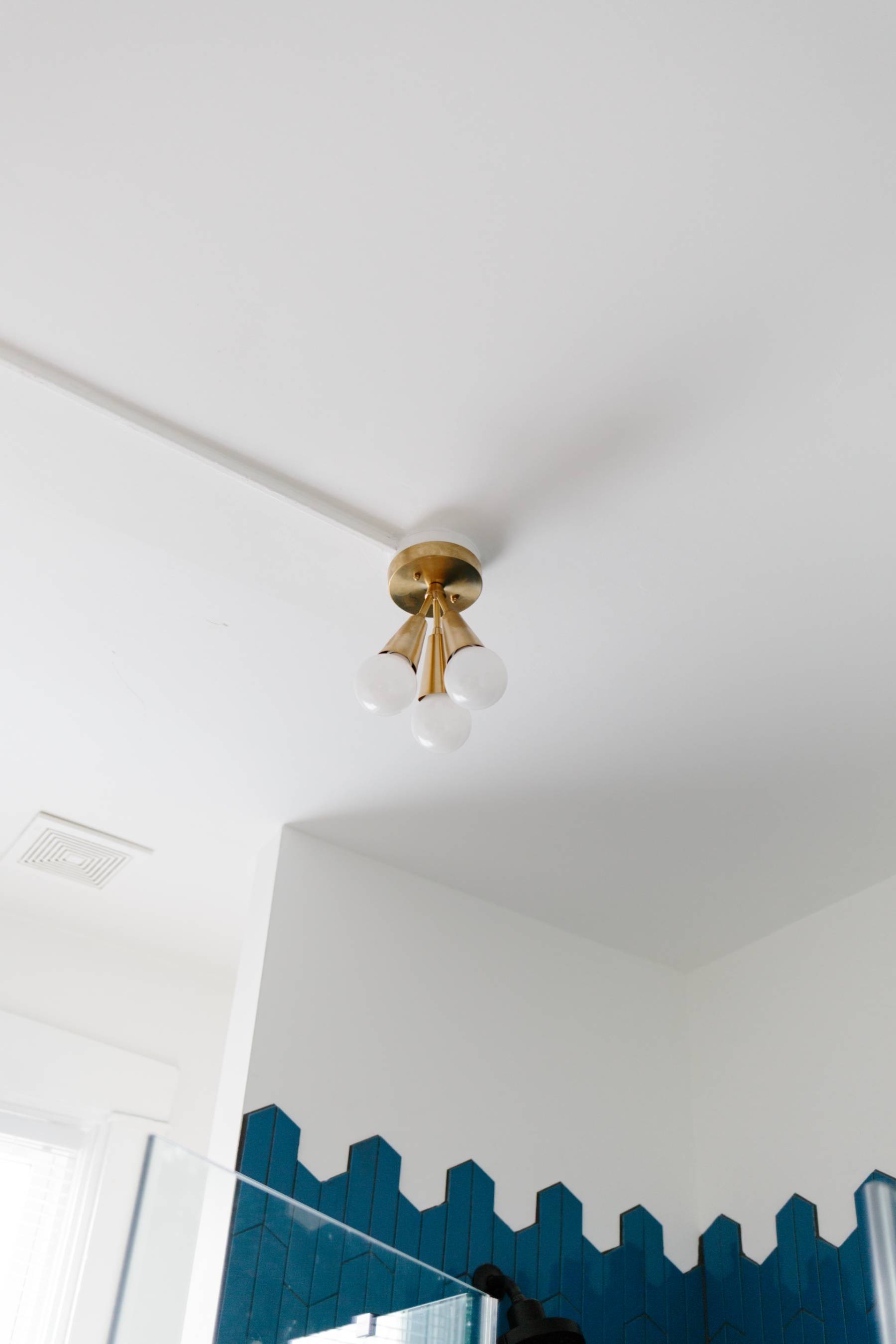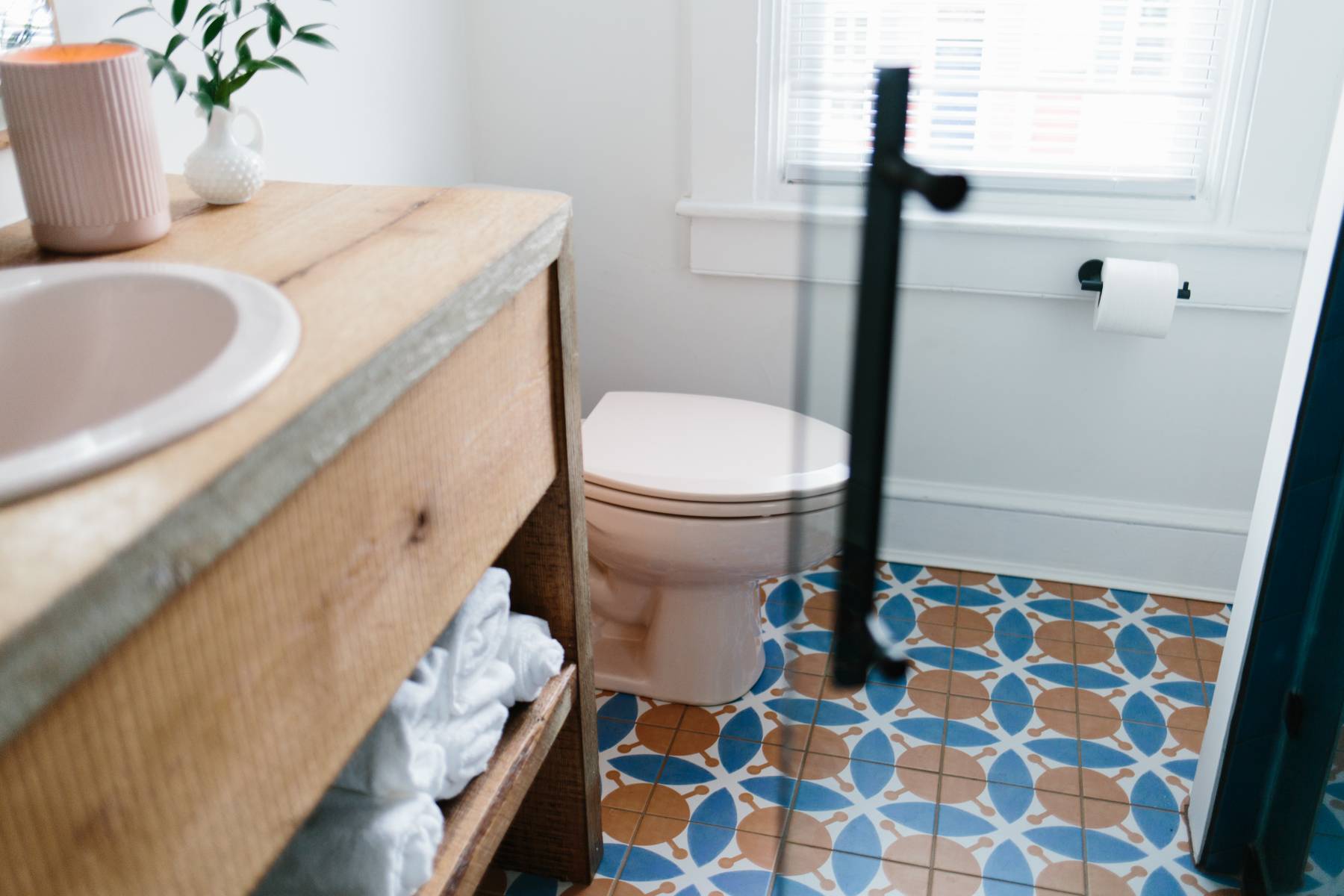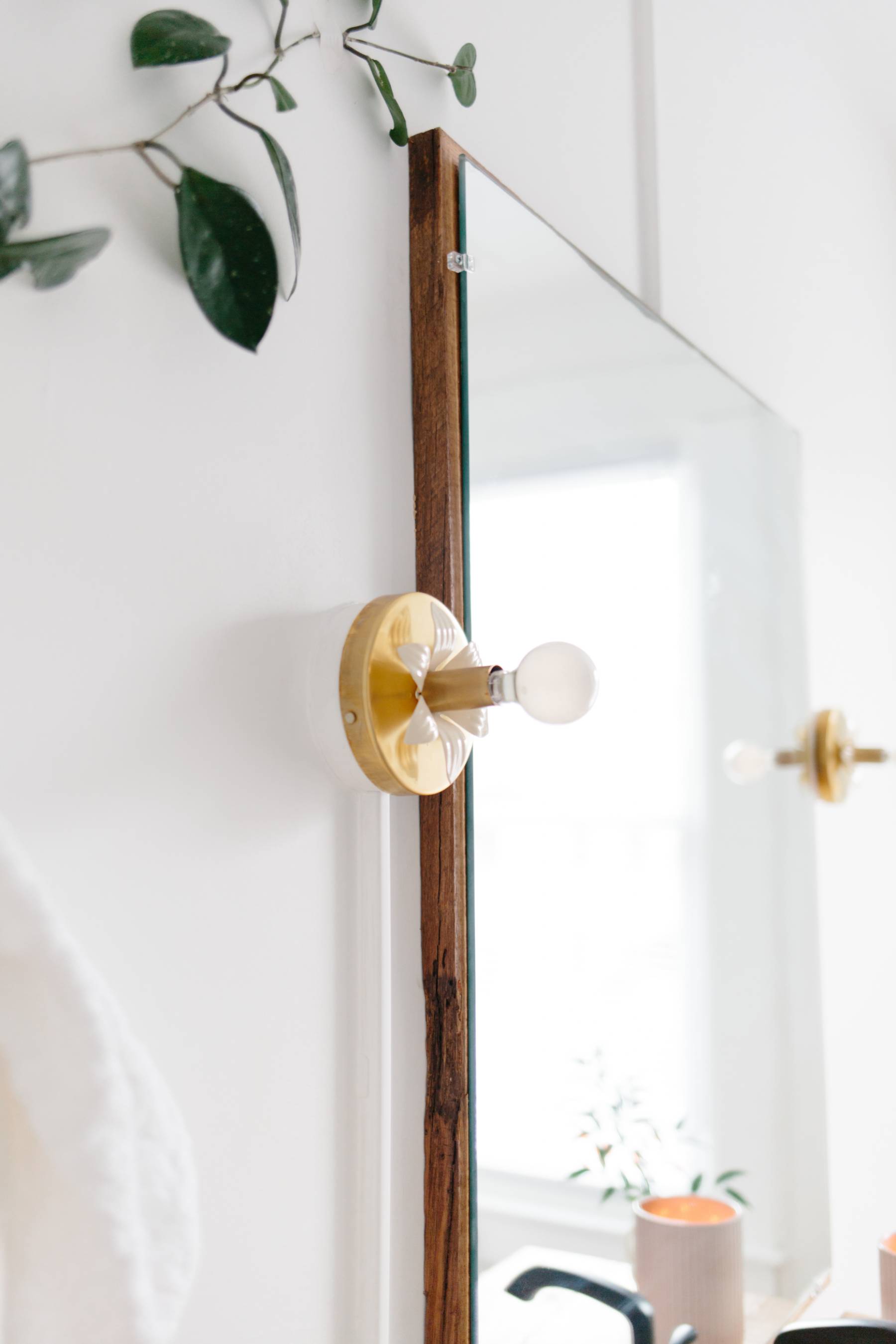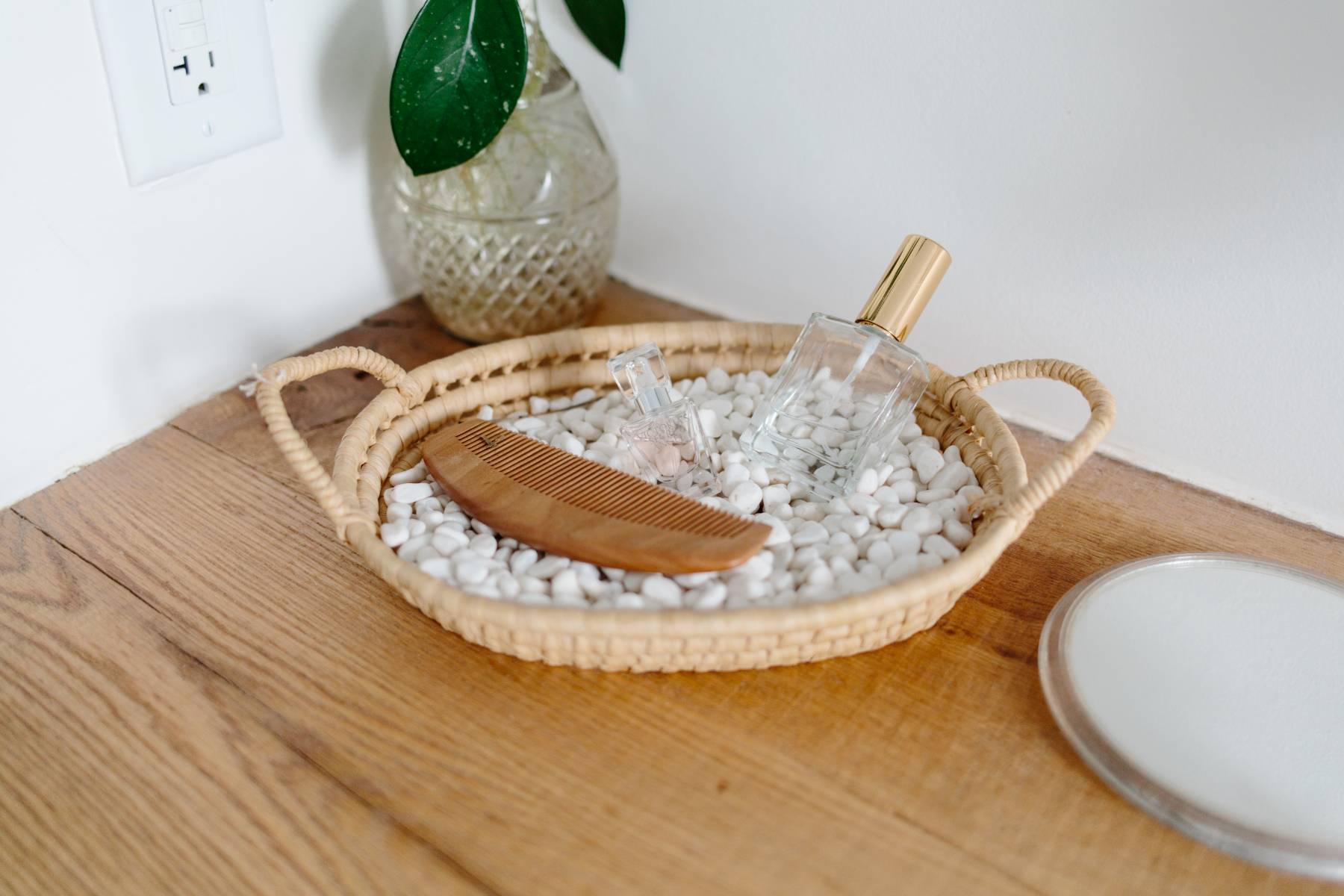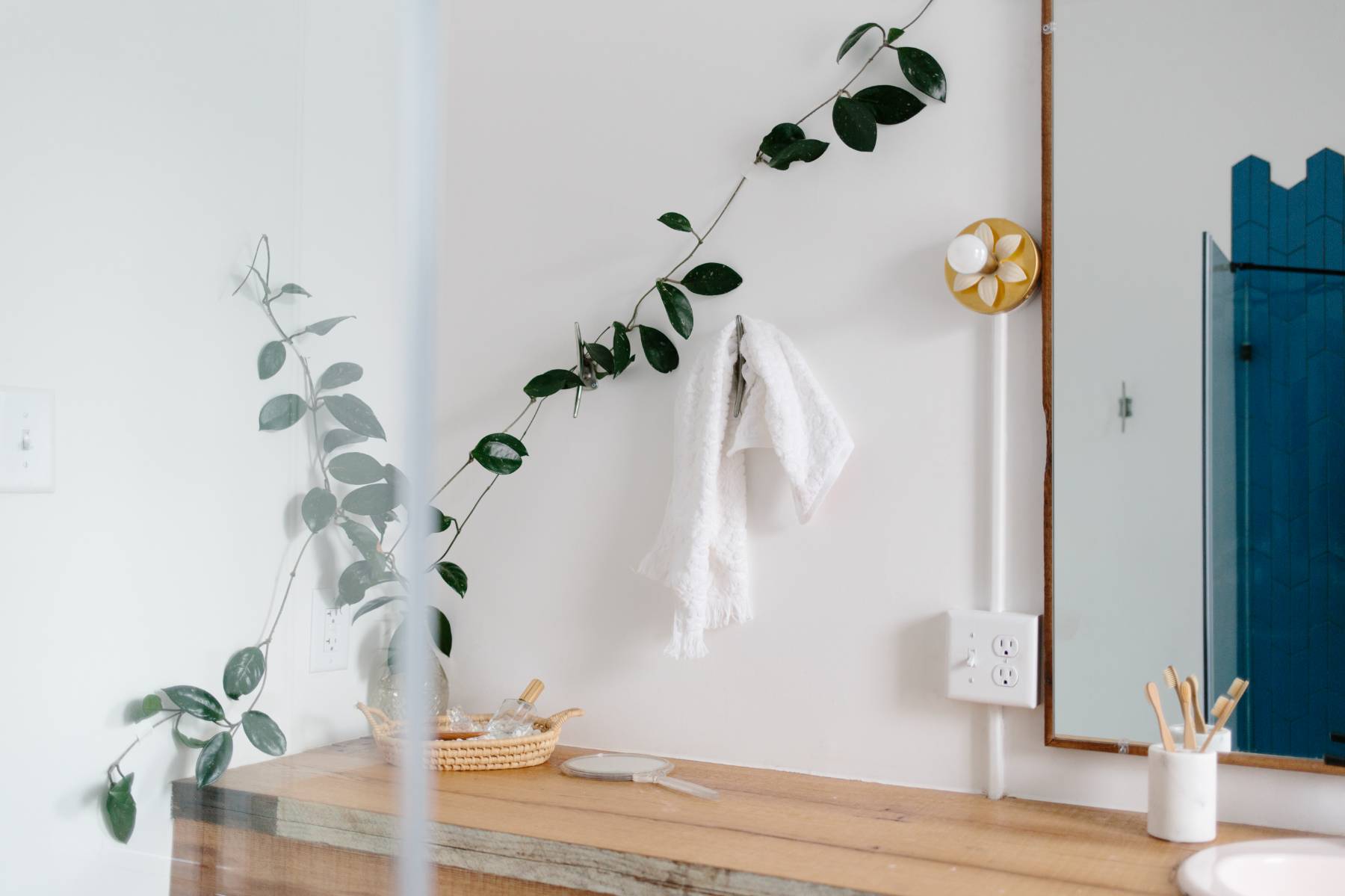 But my absolute favorite is the kitchen. The deep greens & dark tiles & solid wood shelving & green trailing plant (Jeremy, if you are reading this….WATER THE PLANT PLZ!).
Also. Original wood floors throughout the house was a solid YES.
Towards the middle of each project we have ever done I have a major AHHHHRGG moment of frustration. 
I know that the AHA moment has always come in the past & I cross my fingers that It will always come again. 
But this time when the AHRGG moment hit, I just didn't know if the AHA moment would follow. The colors turned out a bit crazier than anticipated & Chris rather despised the vintage blush sink & toilet (which I found with great pride after scouring facebook marketplace/craigslist for weeks on end). 
But guess what – we had the brainy idea to combine all the crazy colors throughout the house into a color pallet going down the stairs. So now, when you walk into the house, you are hit with a beautiful presentation on the staircase of all the colors you are going to see throughout the house. AHA!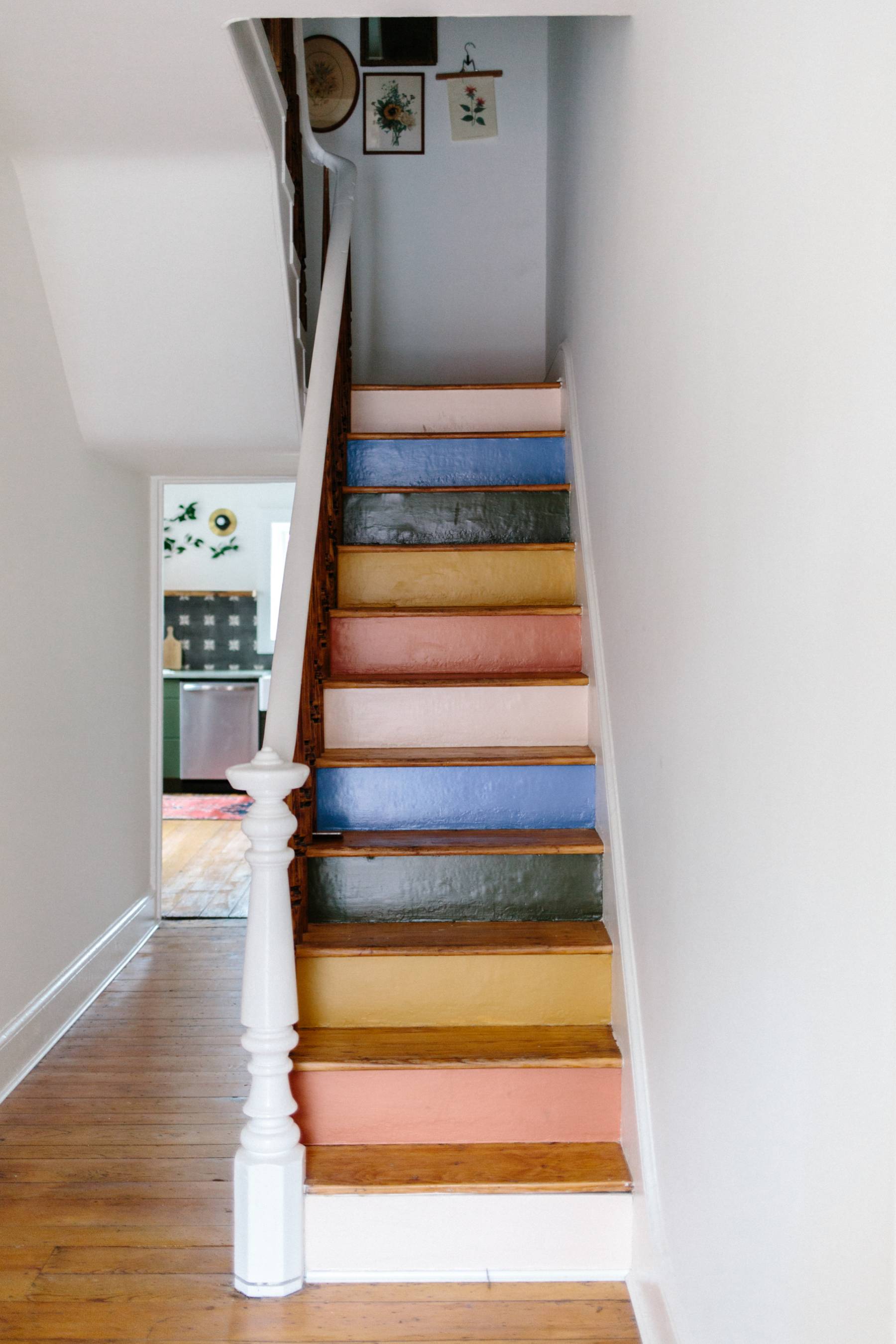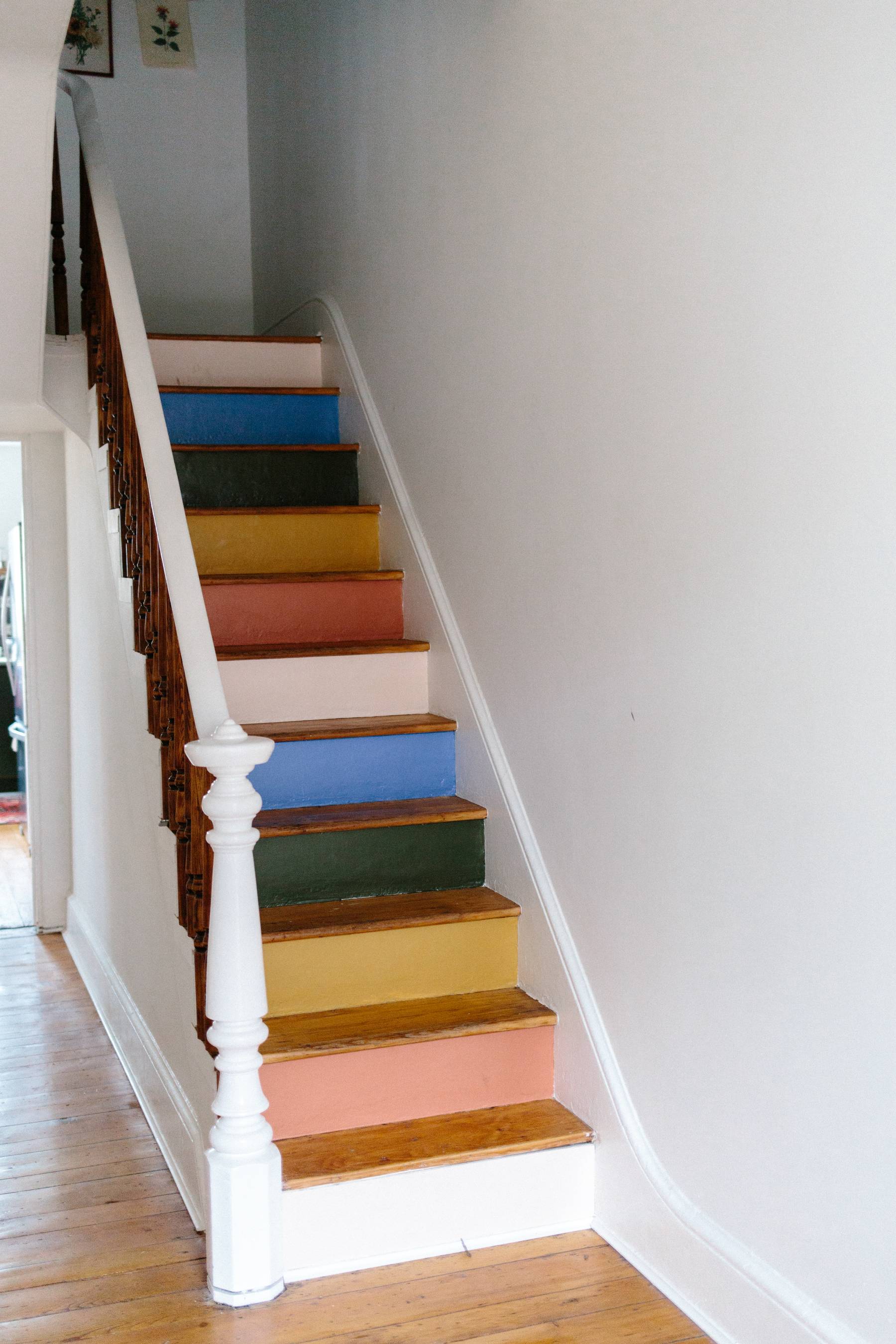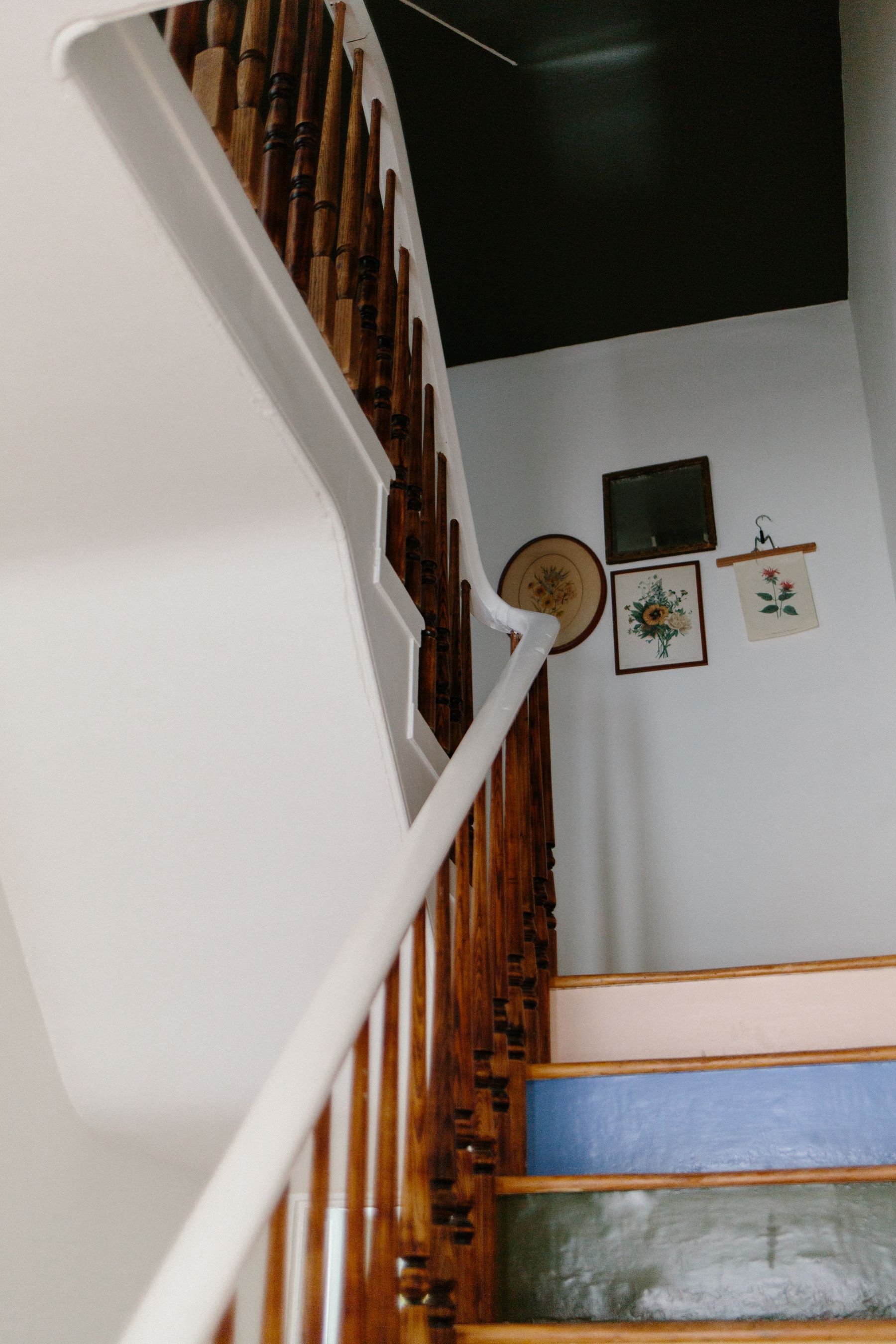 In addition to the AHRGG moment hitting hard, the crew ran into quite a few difficulties – rain & snow kept finding its way in through our good-boned house exterior walls onto the newly painted interior walls. 
Frustrating. 
The entire street was under construction from the start of our project until this very moment as I write (months after completion) The crew had to park blocks away & carry tools & supplies & every annoying thing very much further… We also got parking tickets. 
Frustrating. 
Other than that, I had rose colored glasses on during the process & the team were true champions. 
This house made a few people nervous during the design stage, and even as it came to life – but in the end, even if colorful & bold & out-of-the-box design isn't for you, we wanted this home to be life-giving & inspirational & hopefully not too scary-in-your-face ha.
Oh and even though he decided not to buy the house, in the end, Jeremy helped with the renovation & moved in & is currently a very kind & useful renter 🙂 
sincerely, Claude
Photo Cred: Hailey Patrick 
Design: The Chris & Claude Co
Sources:
The Most Beautiful Kitchen Backsplash Everrrr
Army Green Concrete Countertop: Tyler Martin
Ceiling Brass Spotlights: Etsy
Bathroom Blush Sink & Toilet: Vintage
Bathroom Wall Sconces: Sazerac Stitches
White Paint: Chantilly Lace by Benjamin Moore