Our inspiration for this home came from the ever beautiful old European architecture. Recently, we've noticed that this design trend is making itself more and more known. And so, as we created a mood board for this room, we termed it, "the moody European look." Or, for something a little less dramatic, "The French Cottage." One photo in particular caught our attention while browsing good old Pinterest one day. The moody vibes and dark colors and natural textures in this photo, mixed with the clean crisp light coming from the windows inspired us so much! We just wanted to sit there and look at it cause it was just so perty.
the inspiration photo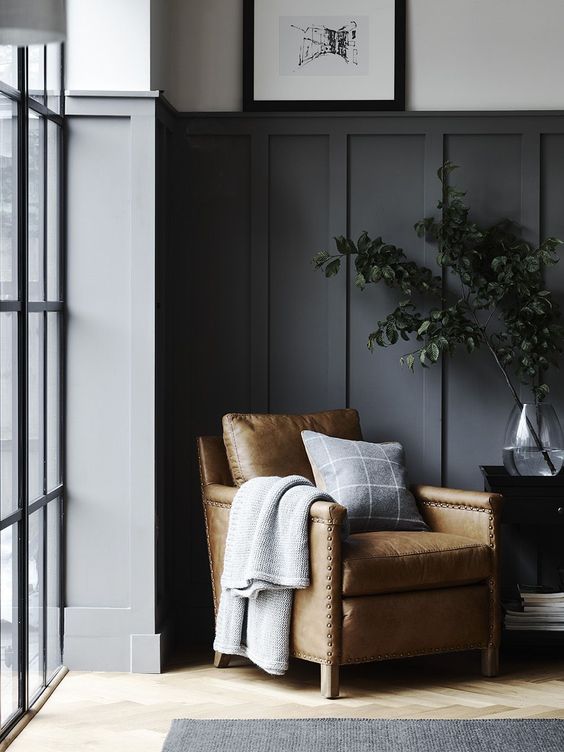 Originally, this room felt very small and dirty when we walked in. The ceilings were low, there were no lights and the walls had a yellowish hue. It was definitely not a master bedroom that invites you to rest and relax. So we dreamed up some ways to make the master bedroom feel larger. After exposing the beams, sanding the floors down to a beautiful natural wood, adding dramatic deep navy paneling on the walls, and bringing in some white washed texture on the ceiling, the mood of this room completely changed! It became soooo inviting and restful. Made ya just wanna cozy up and stay awhile.

before…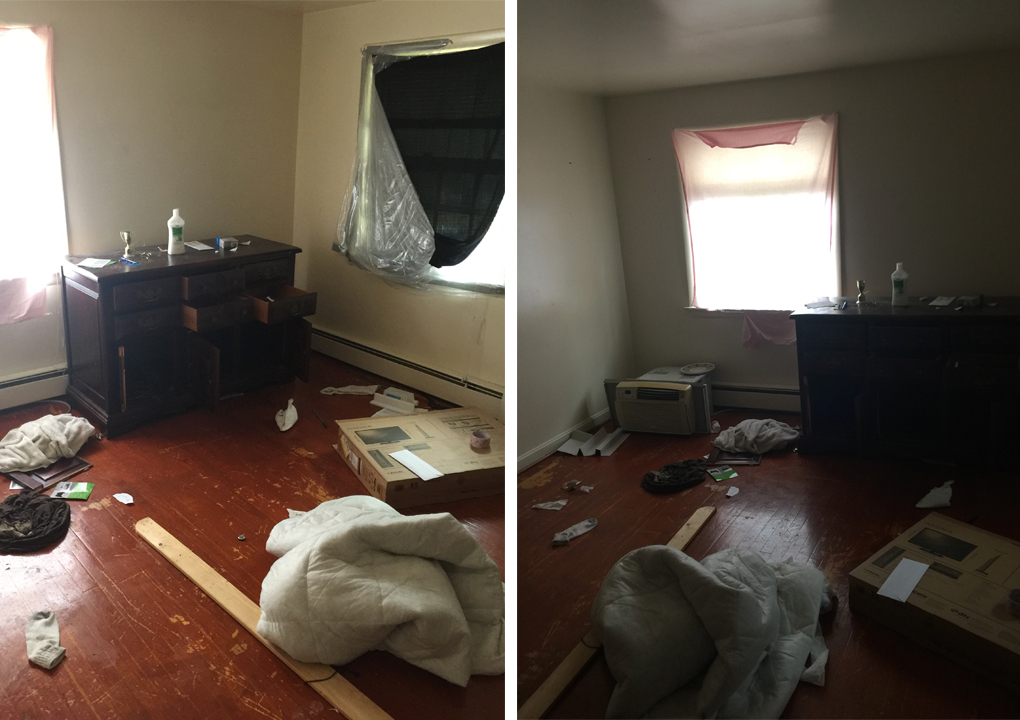 after…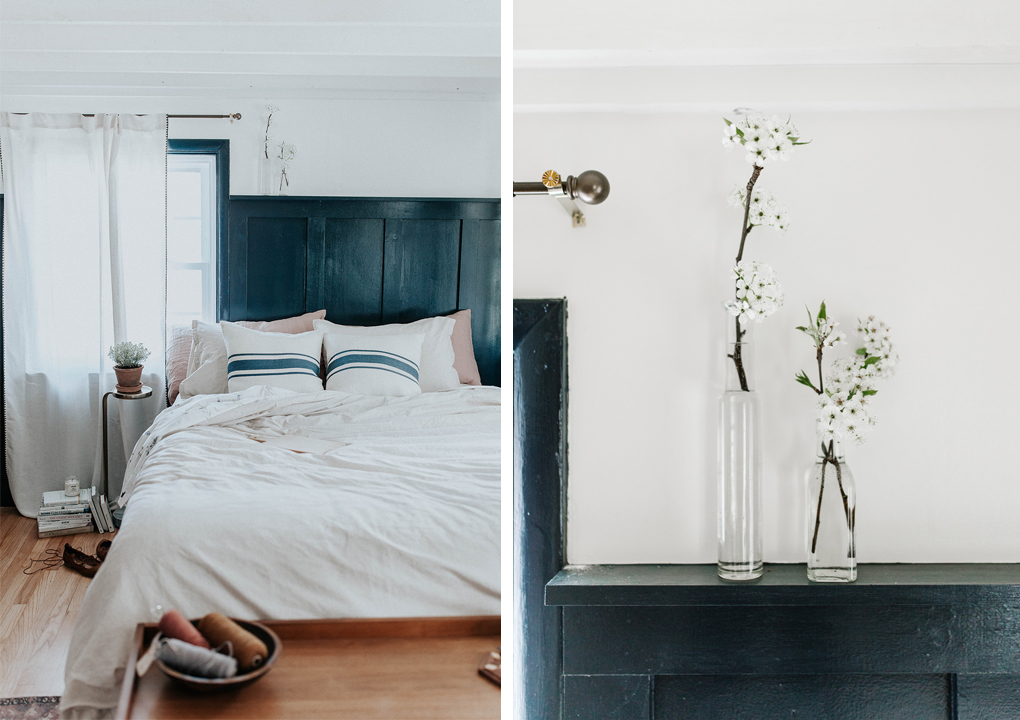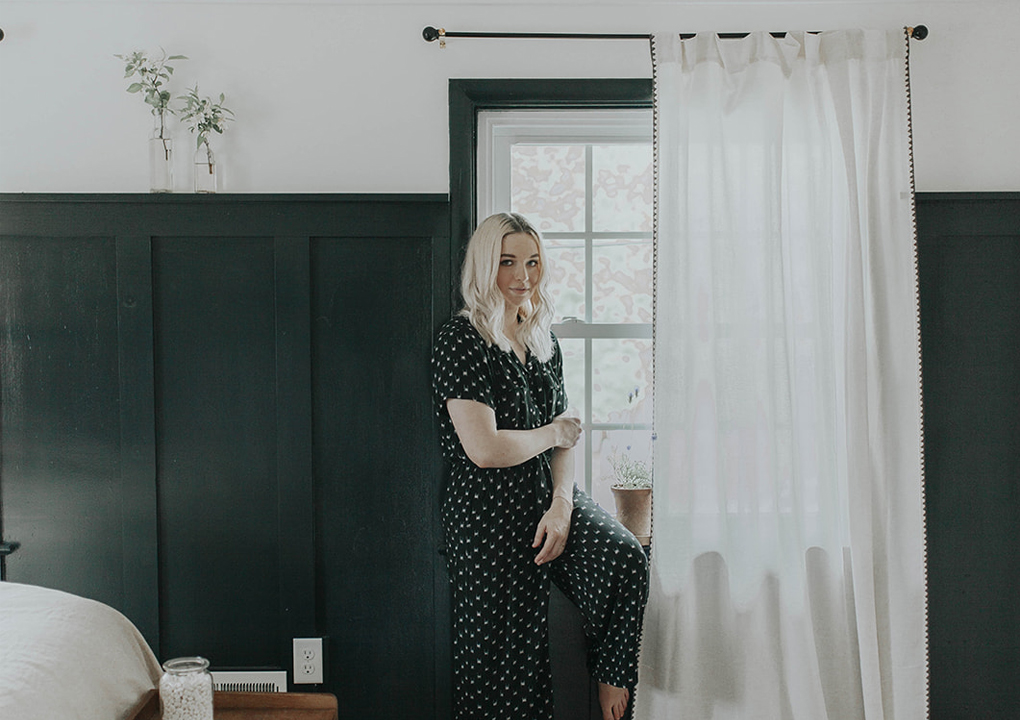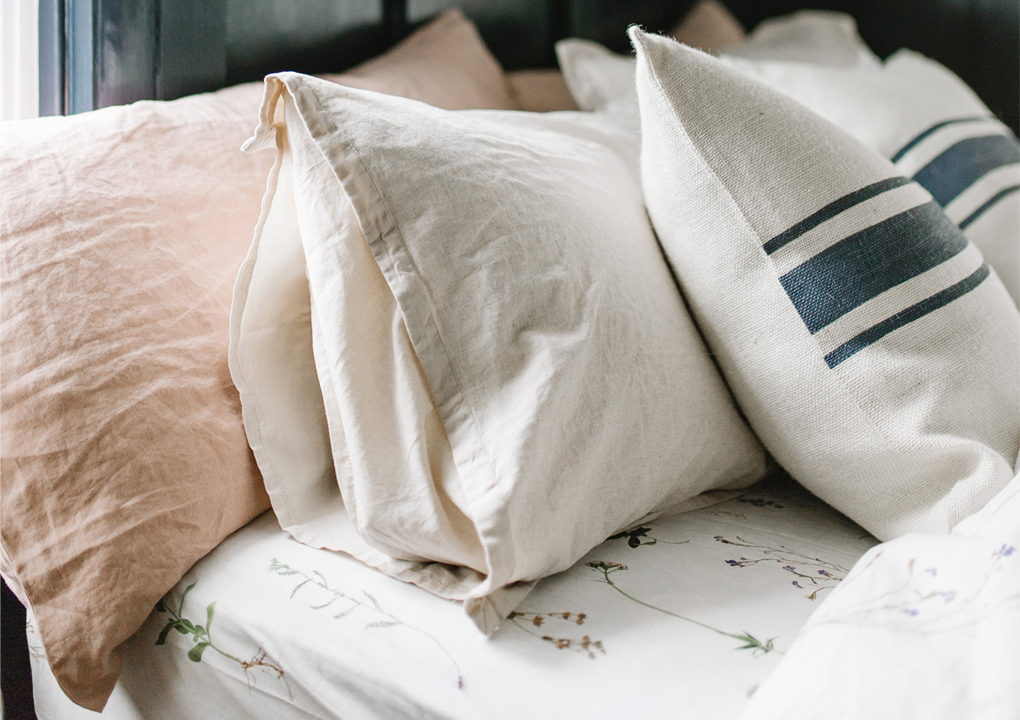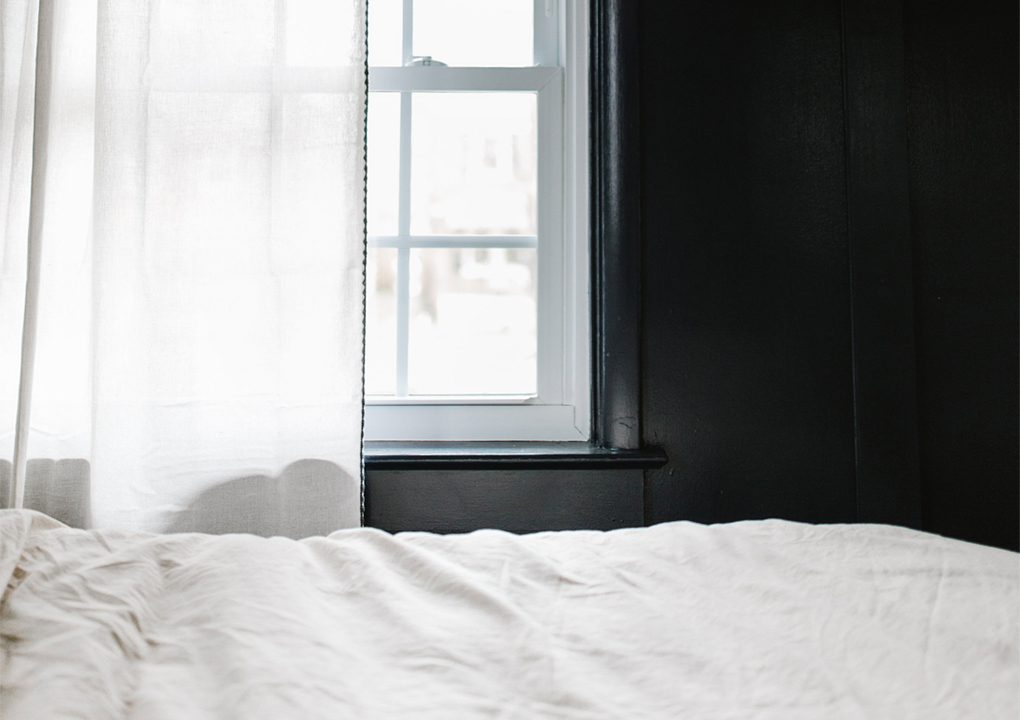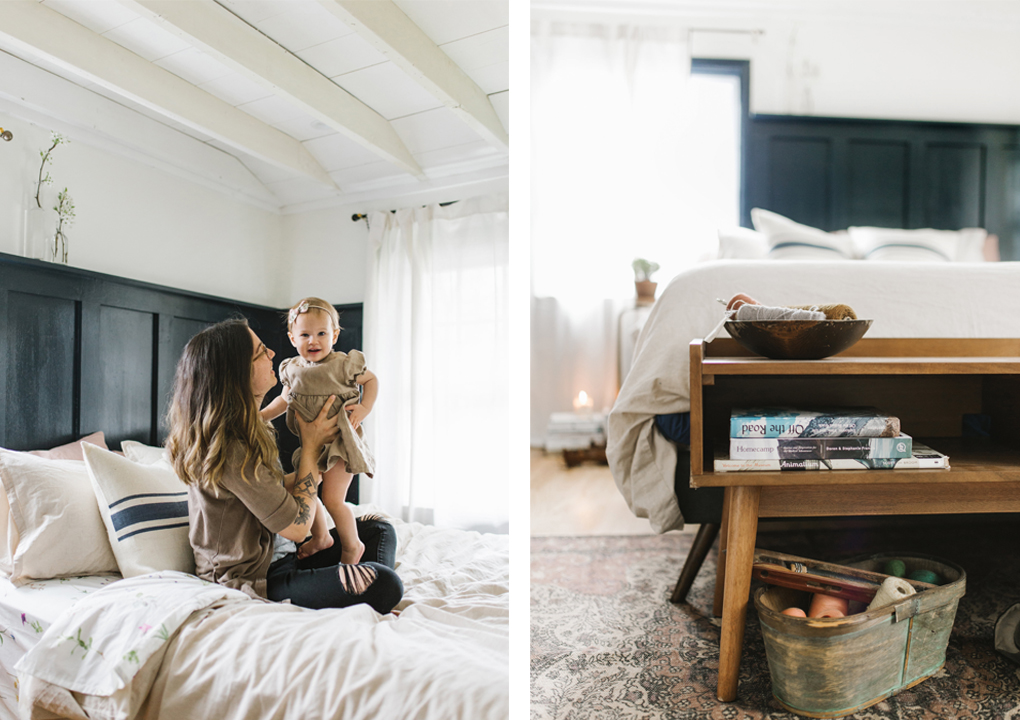 "Made ya just wanna cozy up and stay awhile."
The physical process of fixing up the room was easily accomplished by the guys. It was much harder however to make design and staging decisions that would blend with the French cottage theme. Our team has had to work hard to hone and train ourselves to create new, unexpected designs. And usually, doing something unexpected means doing something we've never done before.
Leaving the mid-century modern design behind was sad but there were several reasons that pushed us to do so anyway:
First, that we truly believe we should always be pushing & growing ourselves, whether in business, in our walk with the Lord or any area of life. In other words, we should always be learning.
The second reason is that we are always on the hunt to create things that no one else in this area has done before – and design style is no exception. Mid-century Modern has become the norm with décor and designing in Lancaster, so we thought it would be time to branch out and pave the way with something new and un-thought of.
In the words of dear Becca, "It was new and hard and exciting and stretching and incredibly beautiful and rewarding."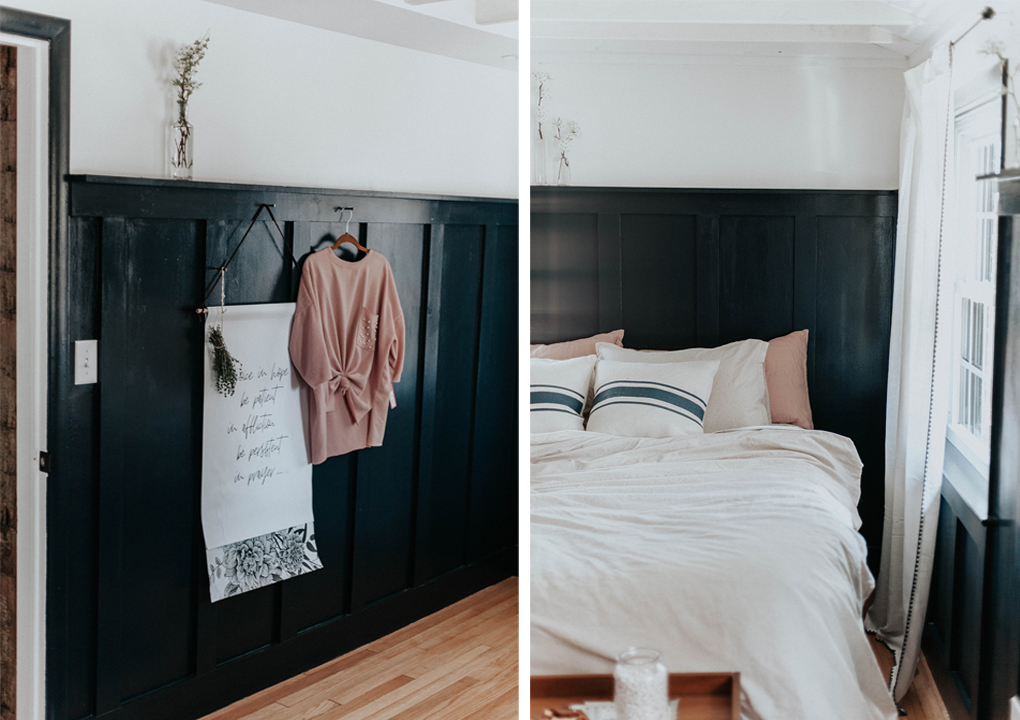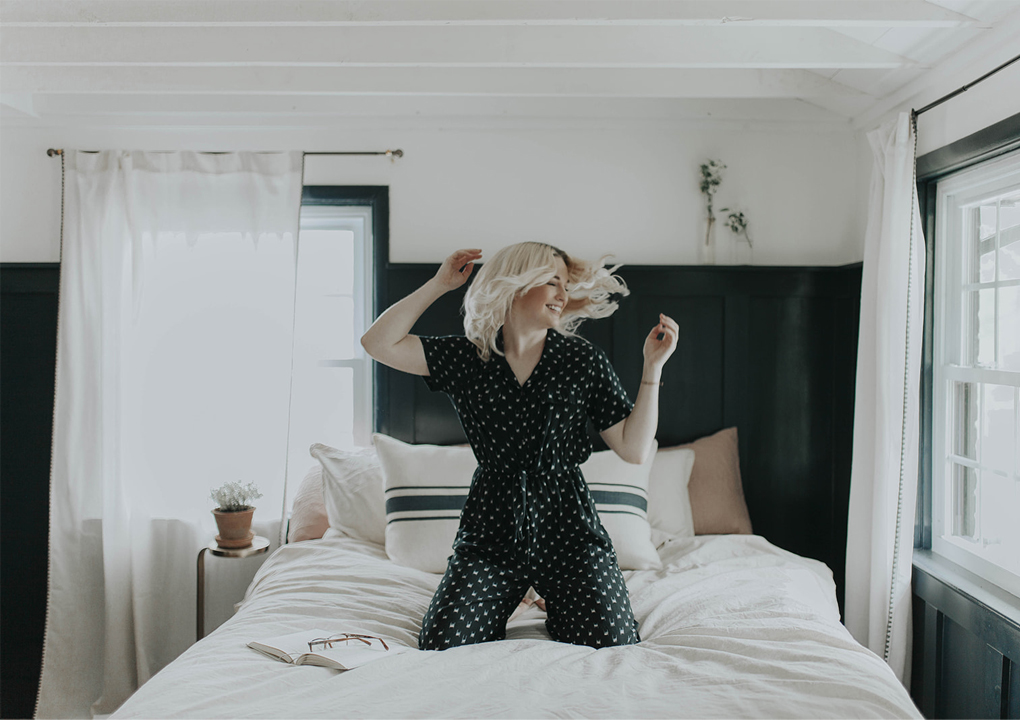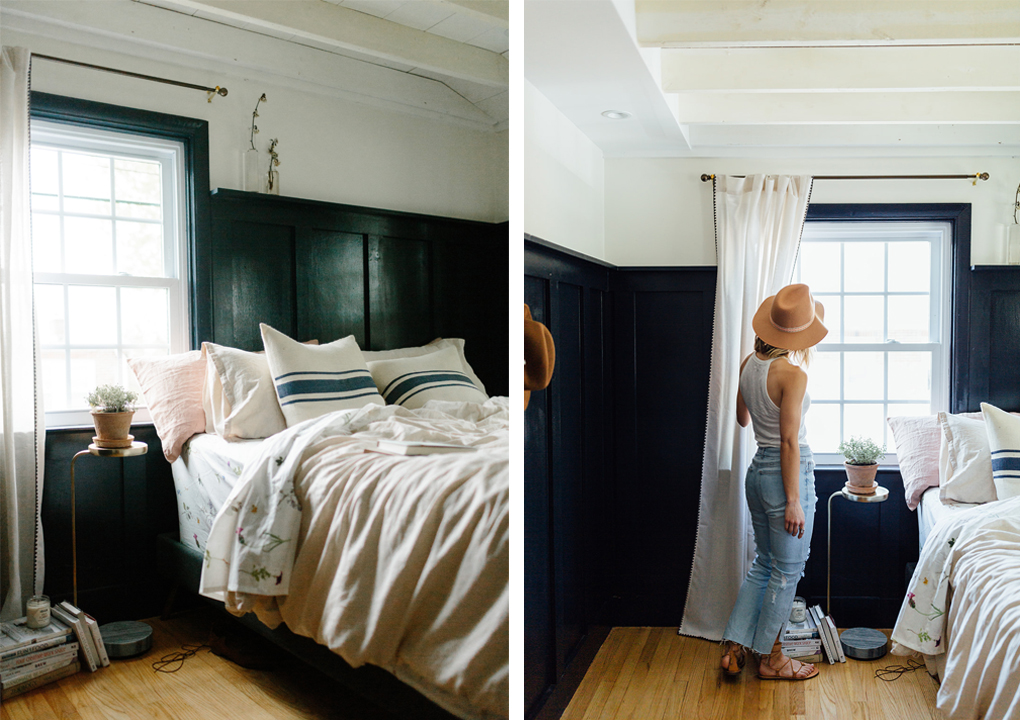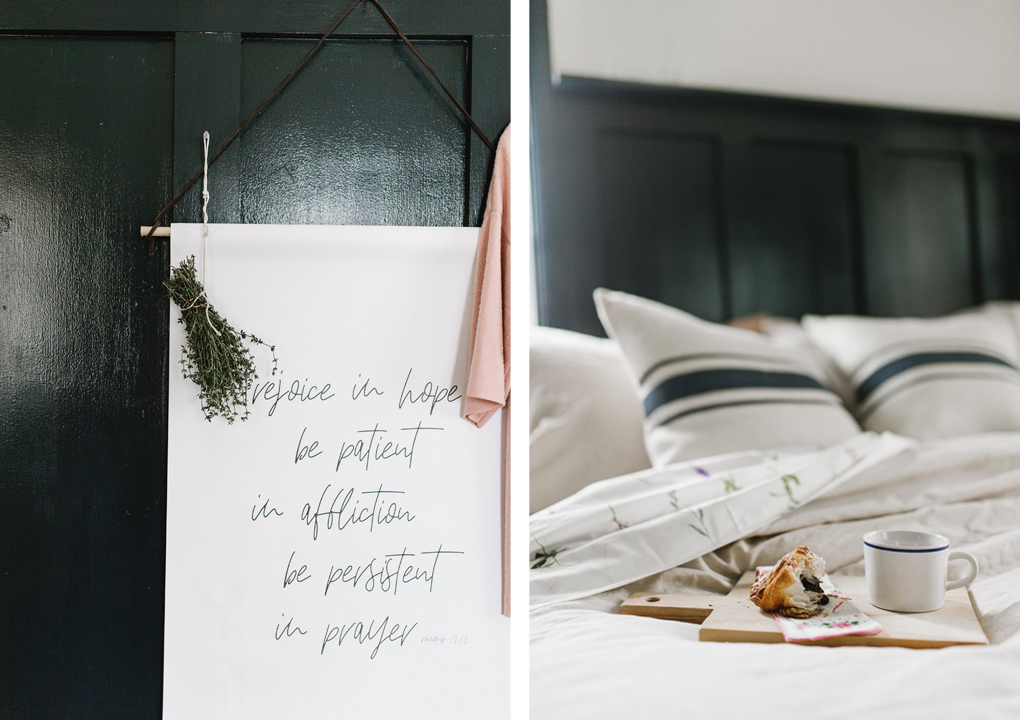 All the pretty pictures of this room give us such relief- because it worked. But during the design process we were sometimes overwhelmed with all the newness- new style, new vibes, new colors, new, new, new. This room was probably the most different from any other room that we've designed, staged, etc., so we had to pretty much work with a completely different set of elements. Our good old, back pocket "go-tos" to make a room amazing didn't do their magic in this room because the mood was so different. We had to think outside the box to really achieve a look we were dreaming of.
In the end, we love the way it turned out. On staging day we had to arrange and rearrange and leave and come back and try this and try that many times and in many different ways, until finally we stood back and said, "ahhh yes…. perfect".

"Don't be afraid of trying something new. And don't be afraid of failing at something new. Only be afraid of giving up."

The mood of this room was achieved through many different elements: the organic texture of the linen across the bed, the rich color of the striking navy walls, the intricate and mosaic-like details of the rug spread under the corner of the bed, the stacks of books, the simple accent of the white wood ceiling and every other detail so intentionally chosen.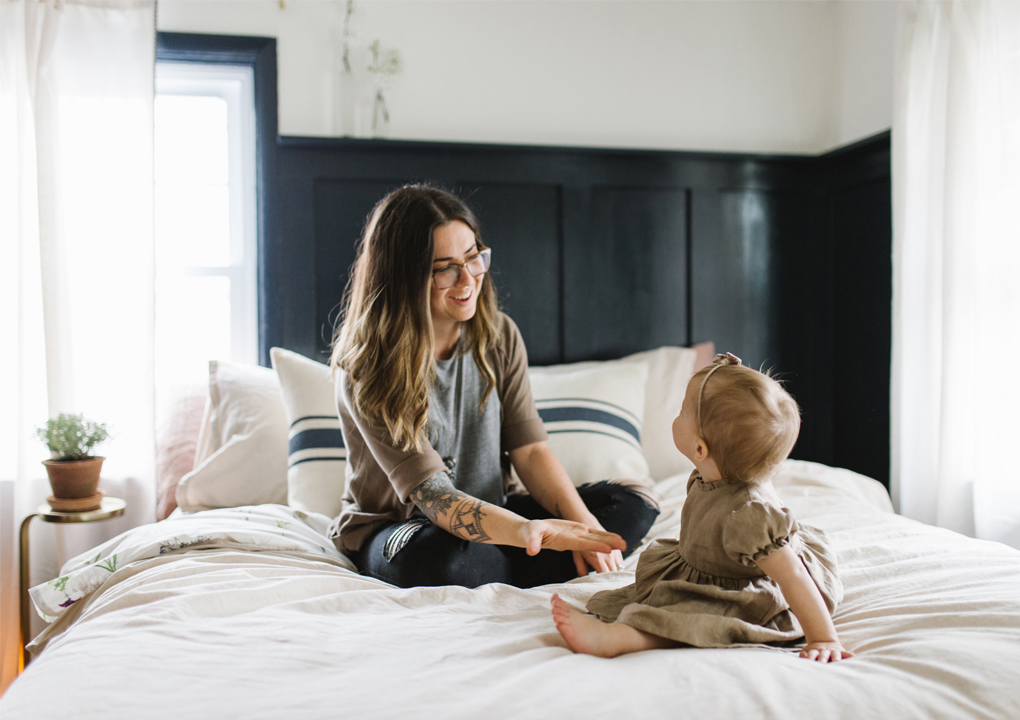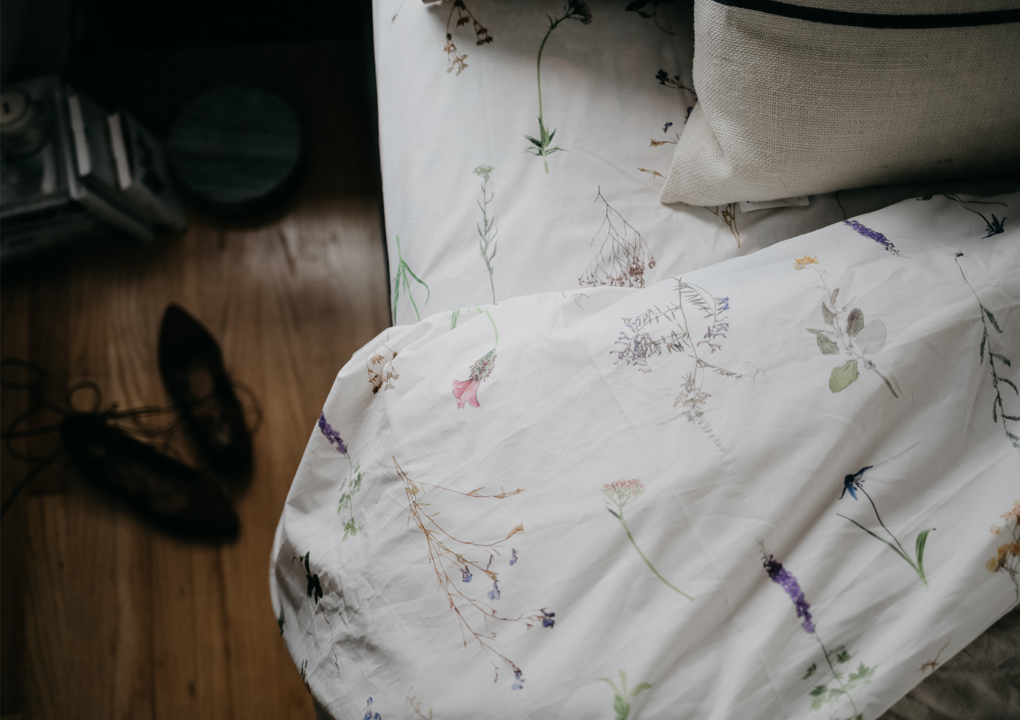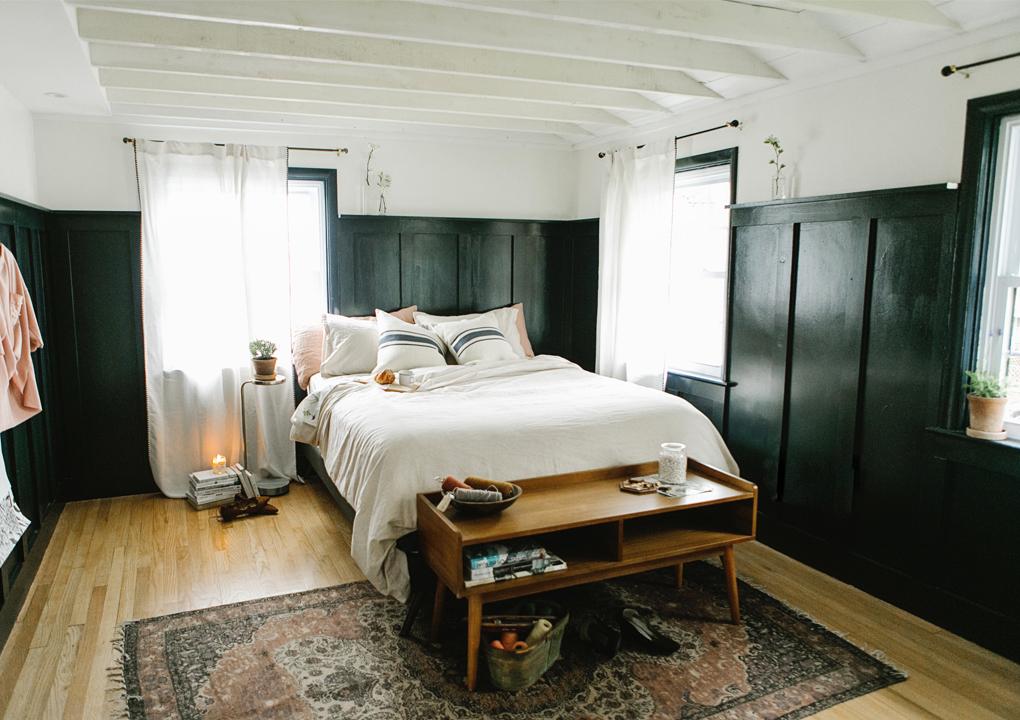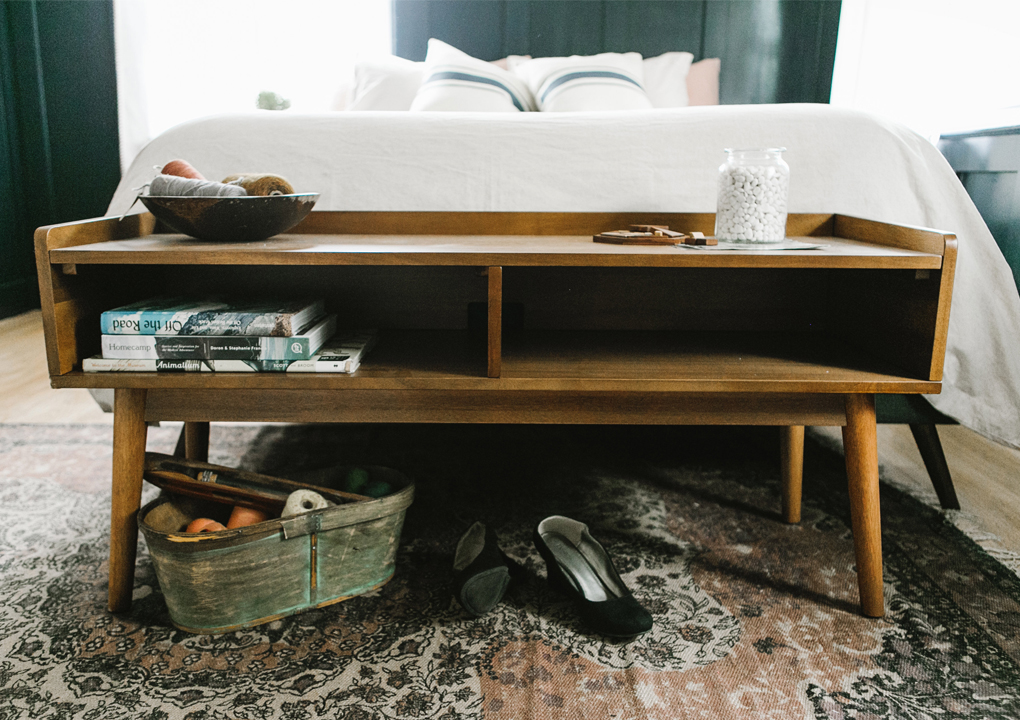 Friends, don't be afraid of trying. We had to mix and match and try so many different ideas in this space until it finally "worked". It was a process that took time, because we were new at it.
Don't be afraid of trying something new. And don't be afraid of failing at something new. Only be afraid of giving up.
The story of this space is finished- but your story it not. Here's to a season of trying new things and failing and getting right back up again.

Sources
Floral Sheet Set (designed by Hannah Potter, our local designer friend who you can find here)
Rejoice in Hope Scripture Hanging
Persian Rug was from World Market
Yarn was thrifted
Paint Colors: Polo Blue by Benjamin Moore and Simply White by Benjamin Moore
Floors: Sanded down and covered with a water-based polyurethane
Photography: Kinna Shaffer and Char Co.
sincerely, Claude & Becca