july 1, 2019
ANIMAL REFUGE TURNED BONNY
TA-DA! It's the big reveal of Columbia Avenue!
Columbia Avenue, as beautiful as she is, was an incredibly challenging house from the very beginning.
Previously, this had been an animal rescue home & was filled with dozens of bird cages, reptile homes, animal toys & dishes. The smell was out of this world. This week, as we were looking at the before photos, our Project Manager, Lance said, "Man, I just wish these photos had a scratch & sniff on them so people could smell how bad it was in there."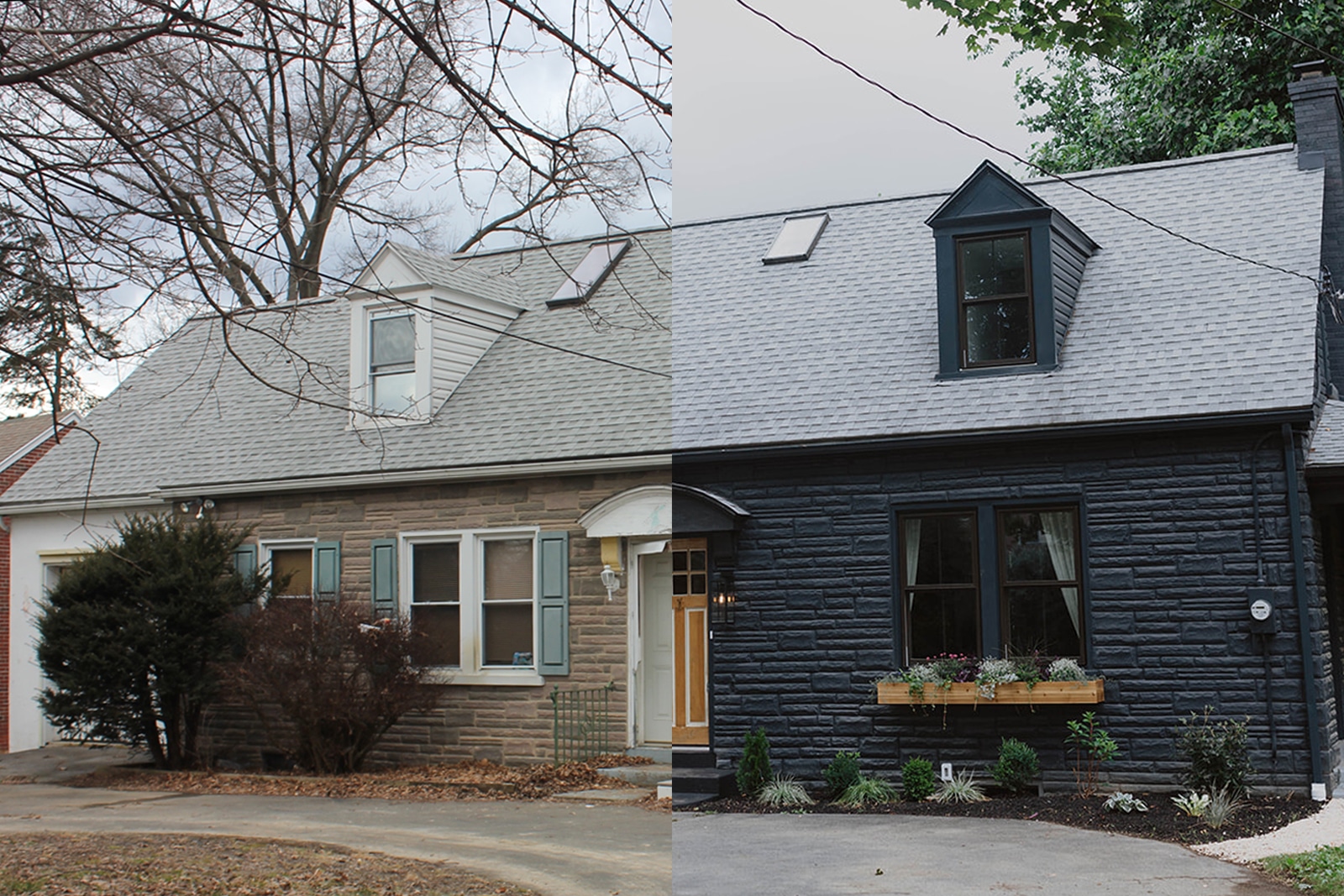 Months ago, after our first walk-thru, Becca & I literally/not-literally begged Chris on our hands and knees to wholesale the house & let us out of the design deal. He wouldn't have it & we were stuck designing it.
Tbh, now that the house is done & beautiful & clean & white, I actually *almost* forgot we felt that way.
My how the tides have turned.
See the below before/after/transformation photos for more tides-have-turned moments. 
There's something that happens to me in the making of every. single. home we've done so far. There's a panic/regret & some weird vibes of "This house is so drab & not even true to who we are. What is even going on".
It's usually the part of the project when the floors are covered up, the cabinets are ripped out, countertops & light fixtures aren't in yet, & painting has yet to begin. So we *try to* sit ourselves down, take a chill pill, & remember how much change is yet to come.
So what did we even do to Columbia Avenue?
We maneuvered bathrooms & added two brand new ones downstairs, including a master suite.
We tore out every wall that wasn't sparking joy *do you see what I did there*
We added beautiful beams to frame out the dining room & refinished the Southern Yellow Pine floors in a natural, water-based polyurethane.
All the walls were bathed in our favorite white paint, Chantilly Lace by Benjamin Moore.
And guess what? We love how it turned out!
When designing this home, white just felt right. Once we knocked out several of the walls and began framing the new spaces & adding beams, we realized there really weren't many walls that weren't covered in windows. We know white to be tried & true & does wonders in softening & brightening up a home. However, I got a bit antsy towards the end… I couldn't believe how white & seemingly dull everything looked. I quickly ordered some eyelash decals for the white room & decided on colorful accents & furniture for the living room/white room/master bedroom. And really, until that was all in place & we purchased bazooka amounts of greenery from Frey's Greenhouse, I kept referring to this house as the "Vanilla House" & mumbling under my breath "what have we done."
I got a text from one of my good friends yesterday. It read
"I can't believe you thought that house was vanilla."
Same girl same.
KITCHEN | DINING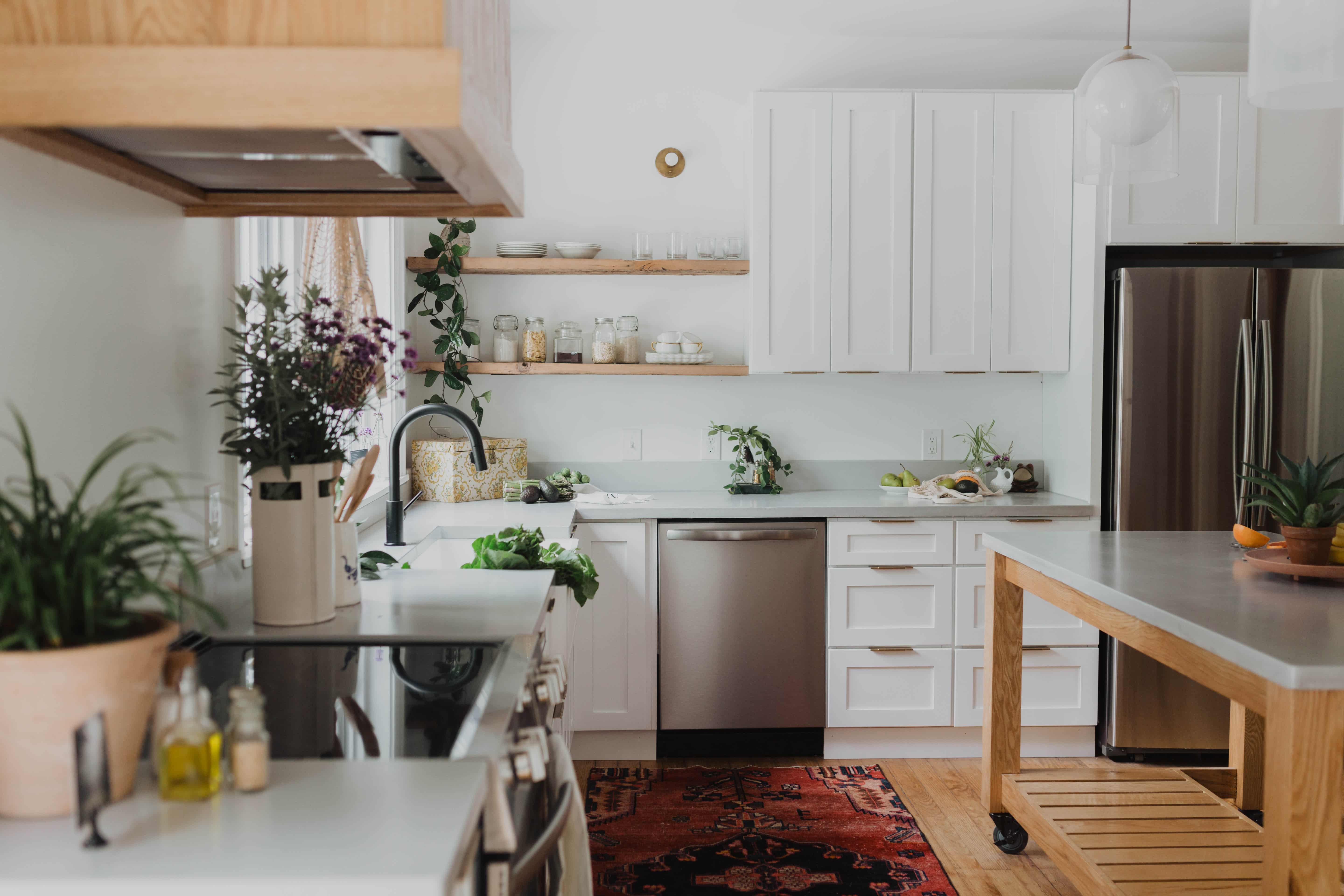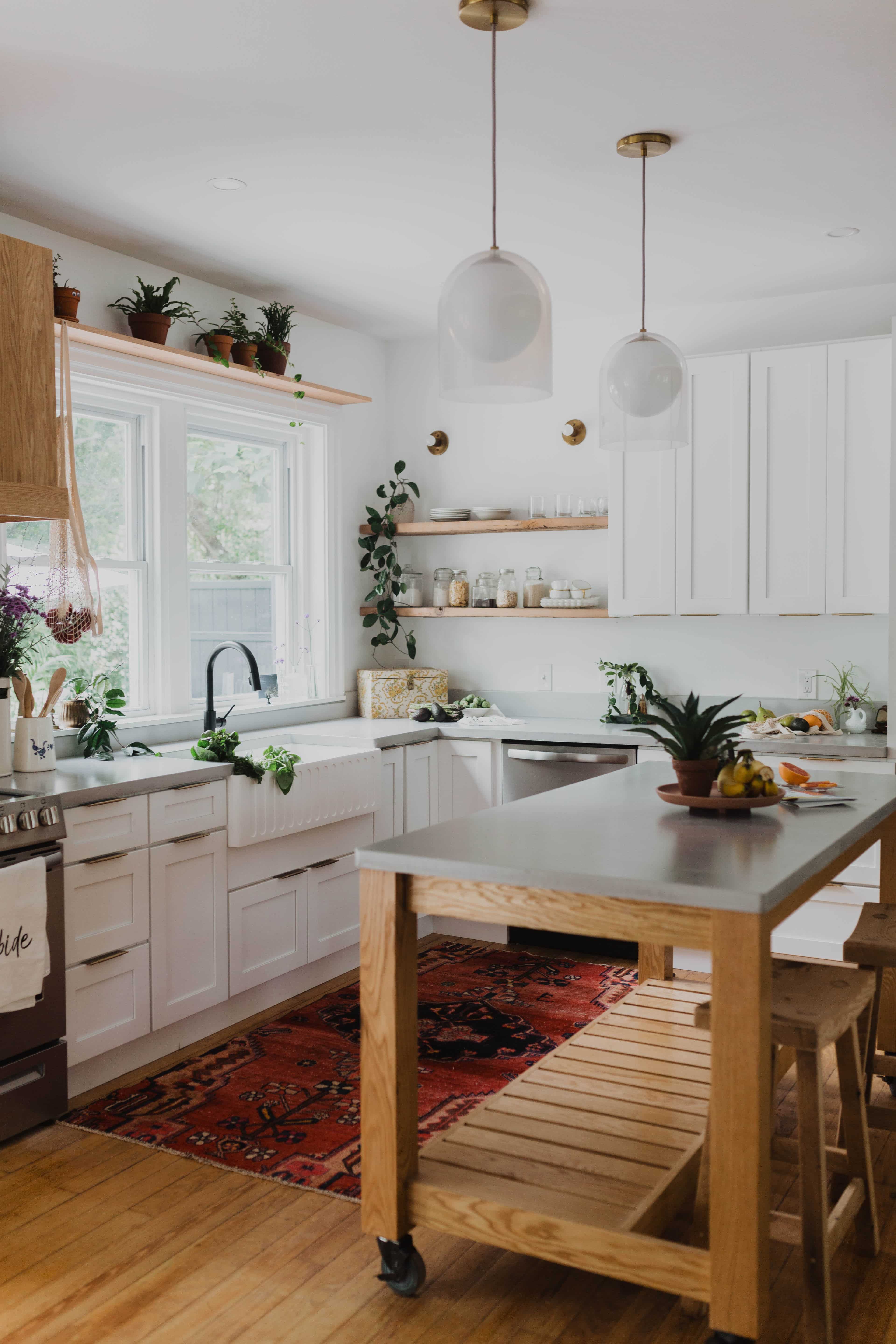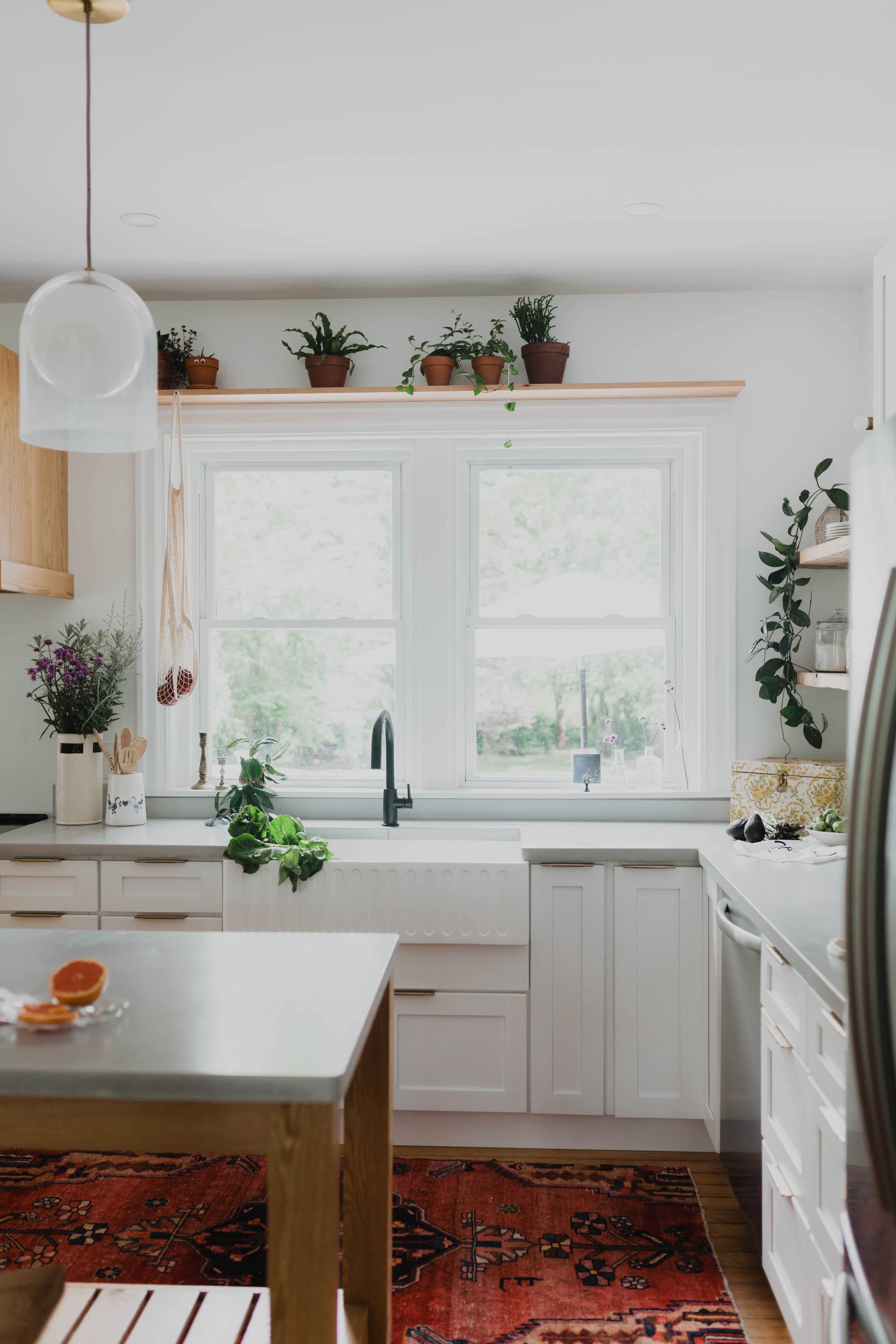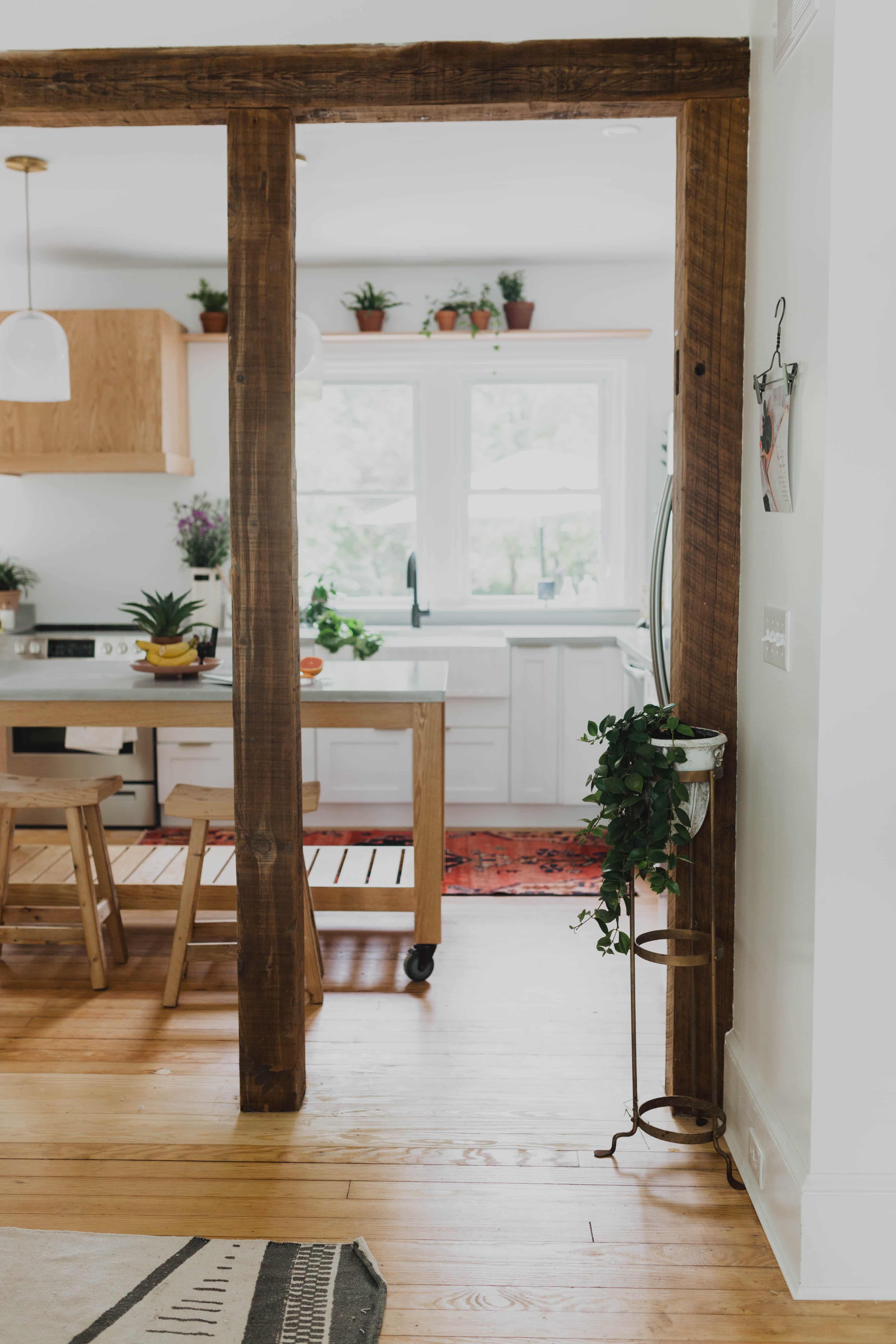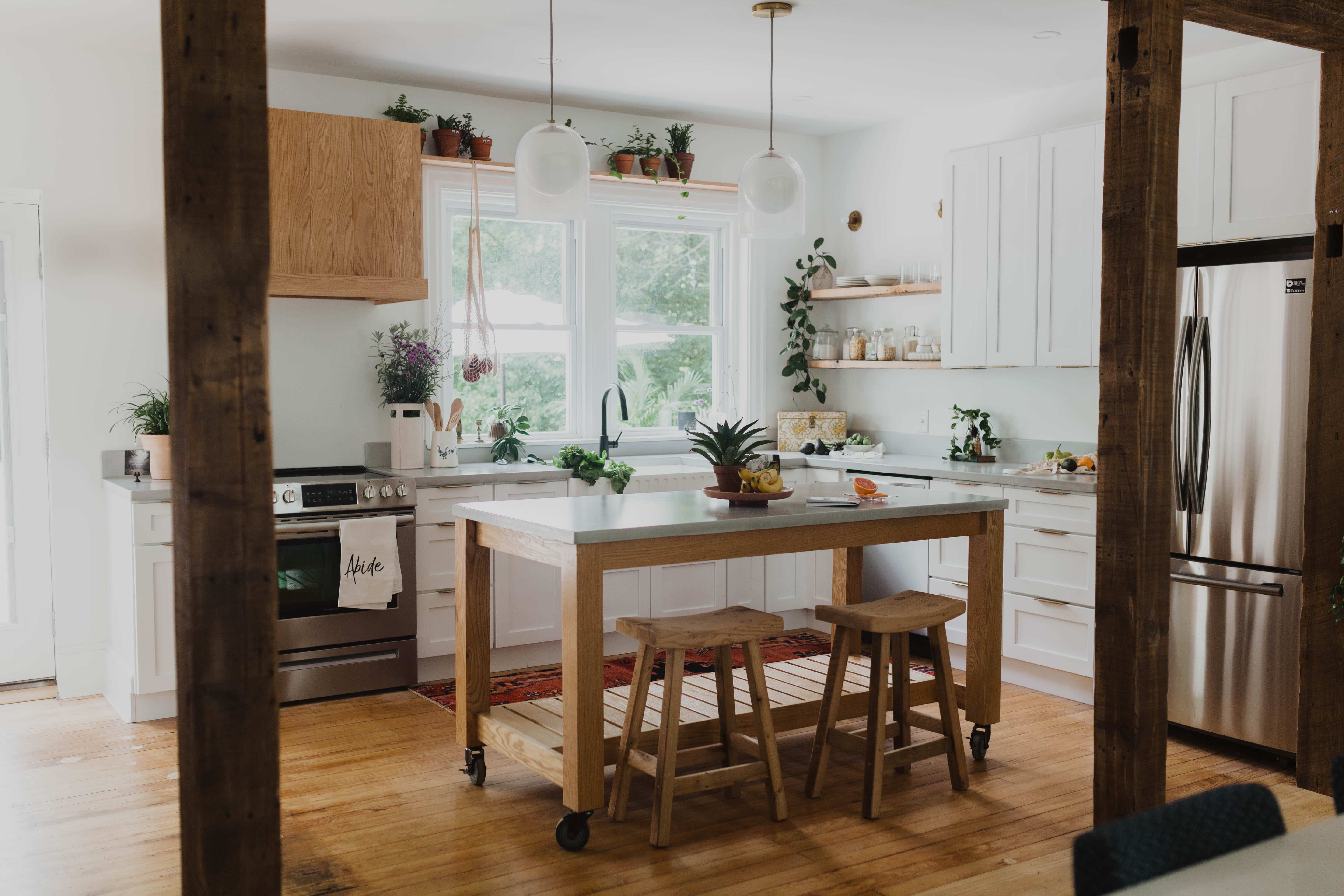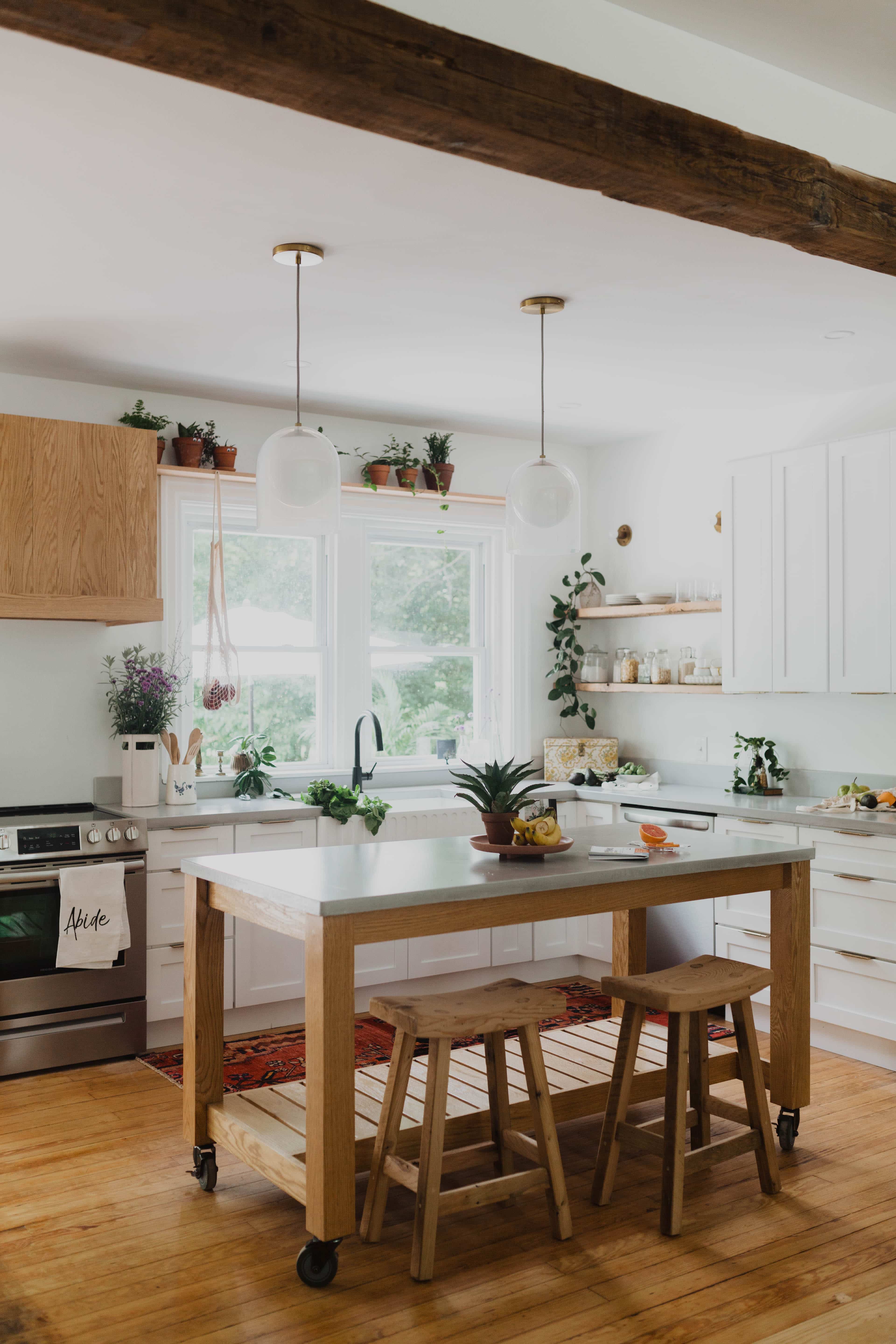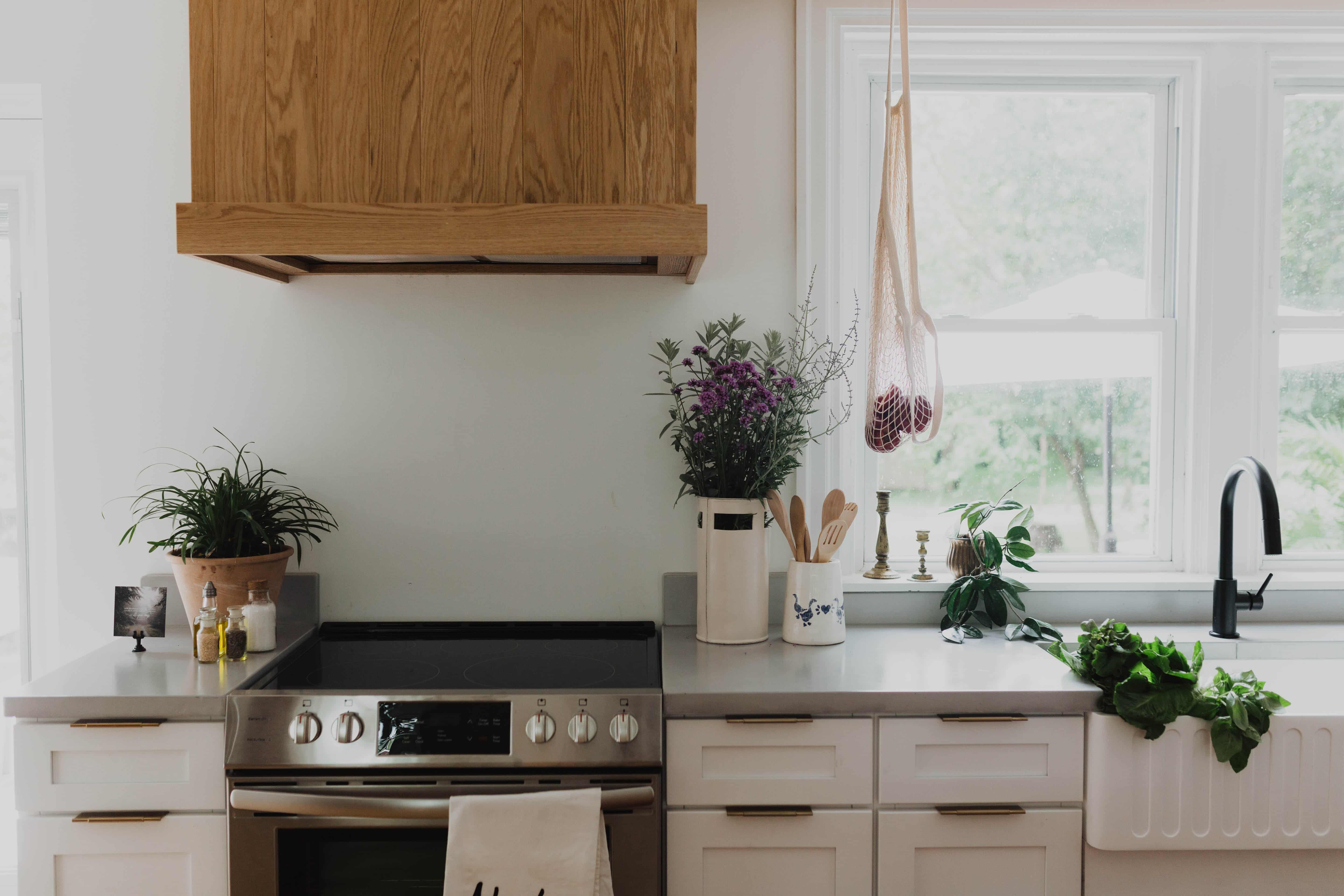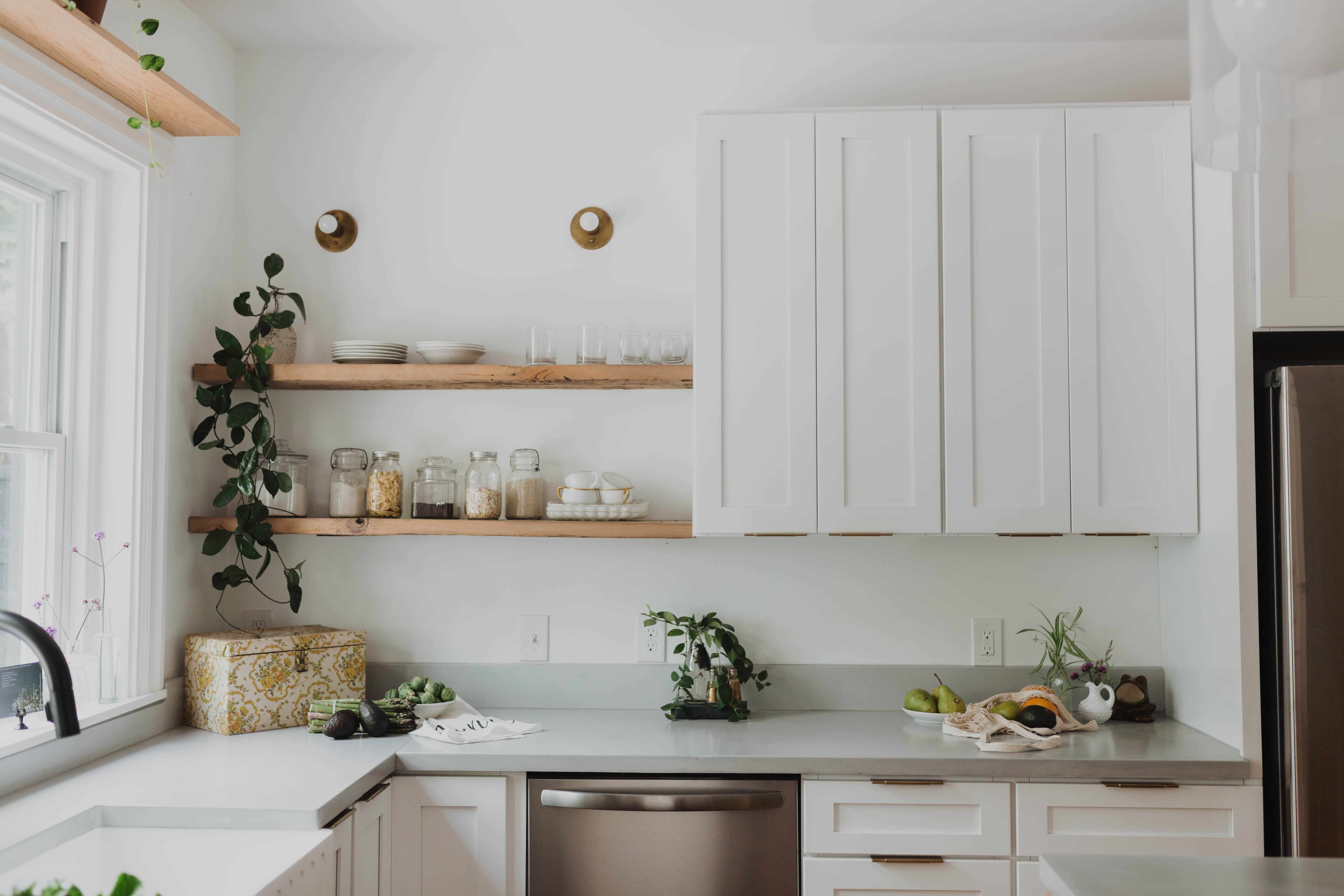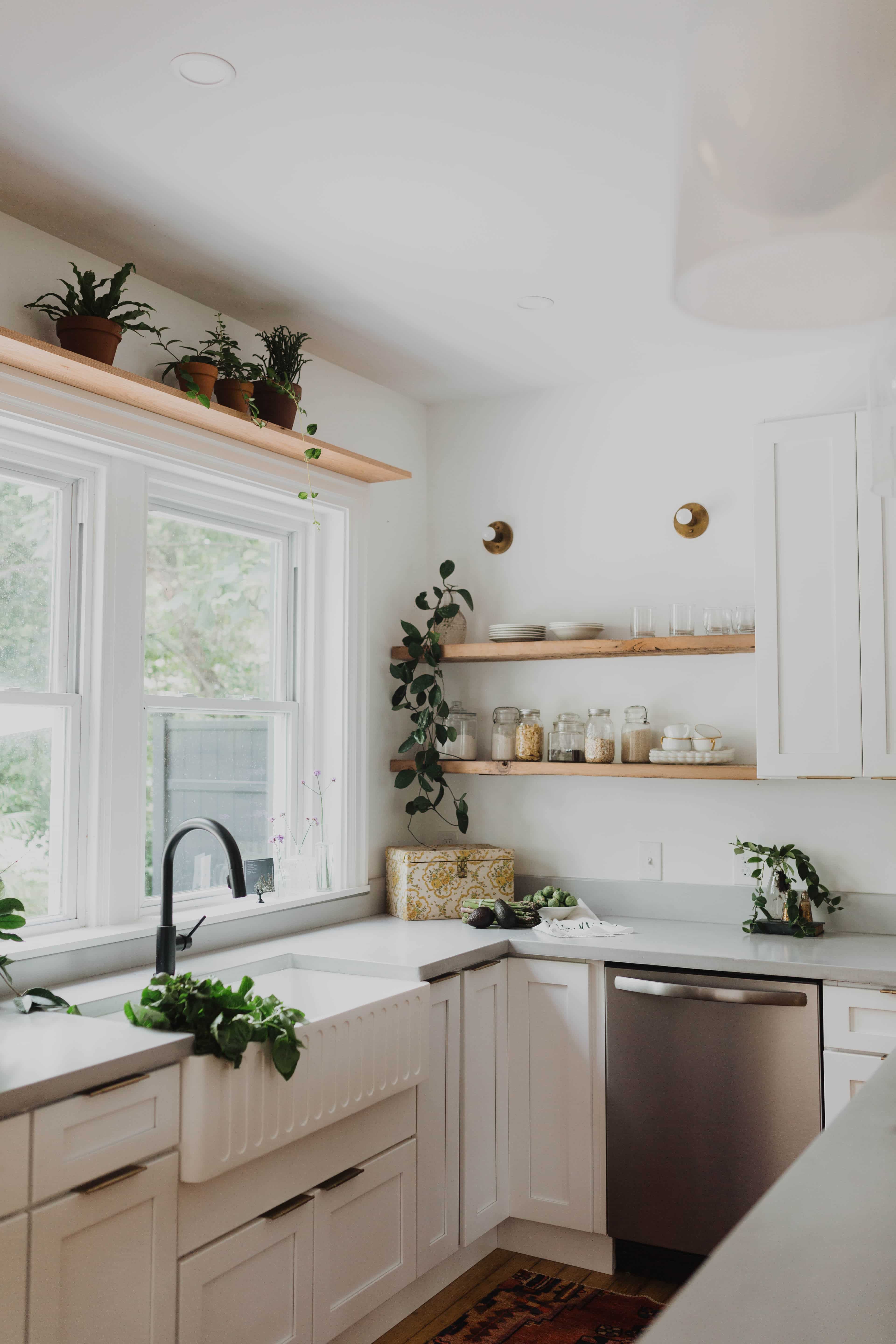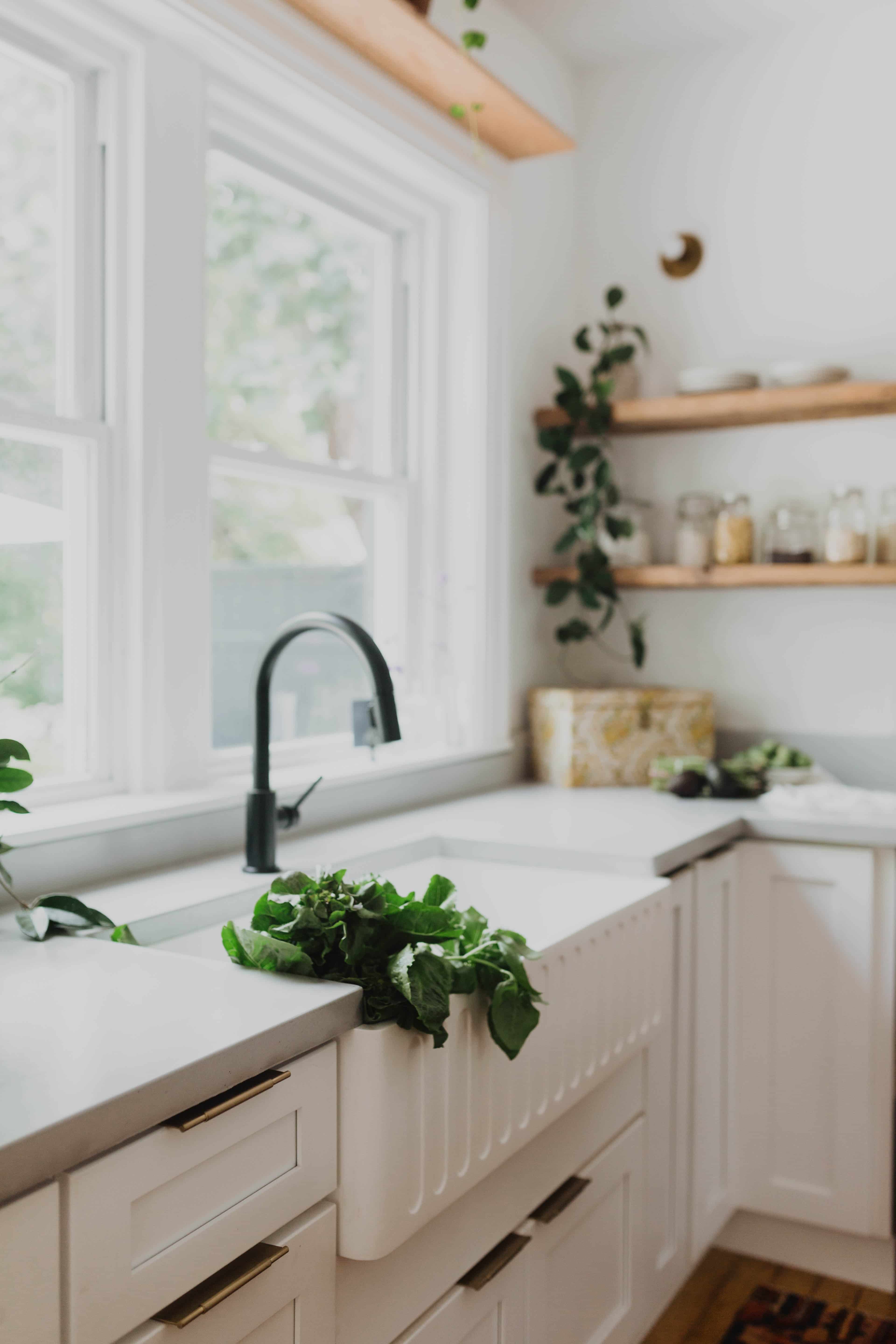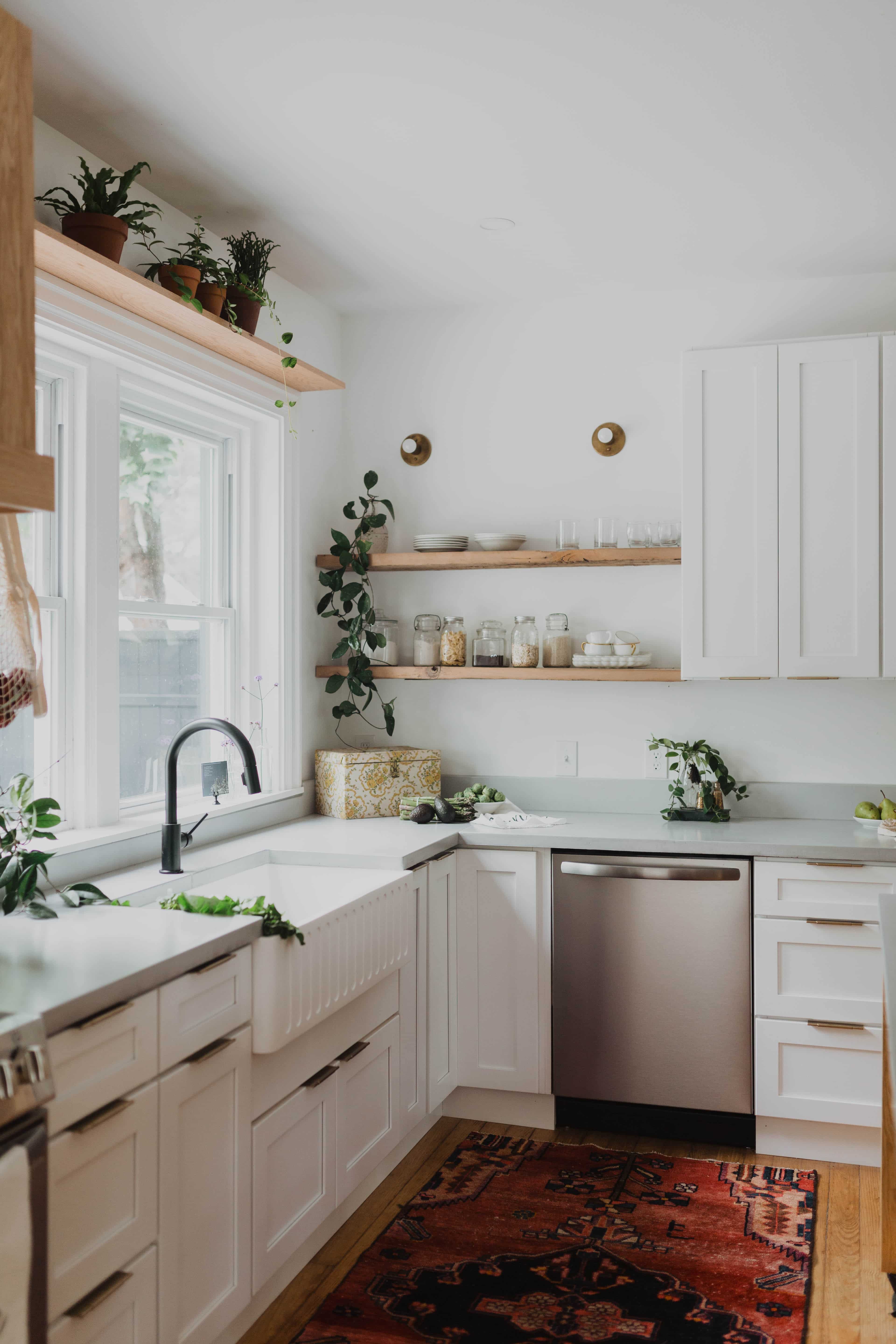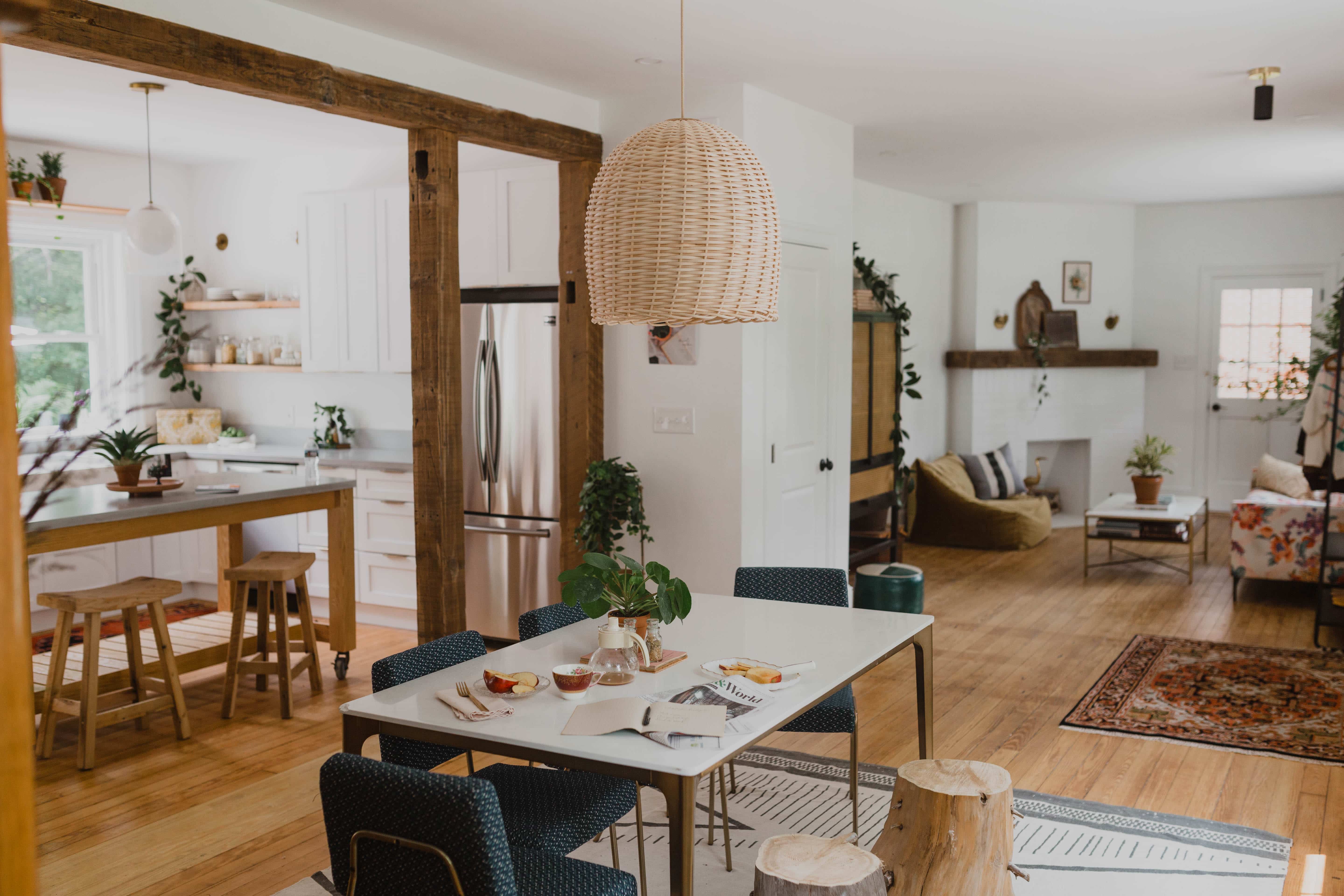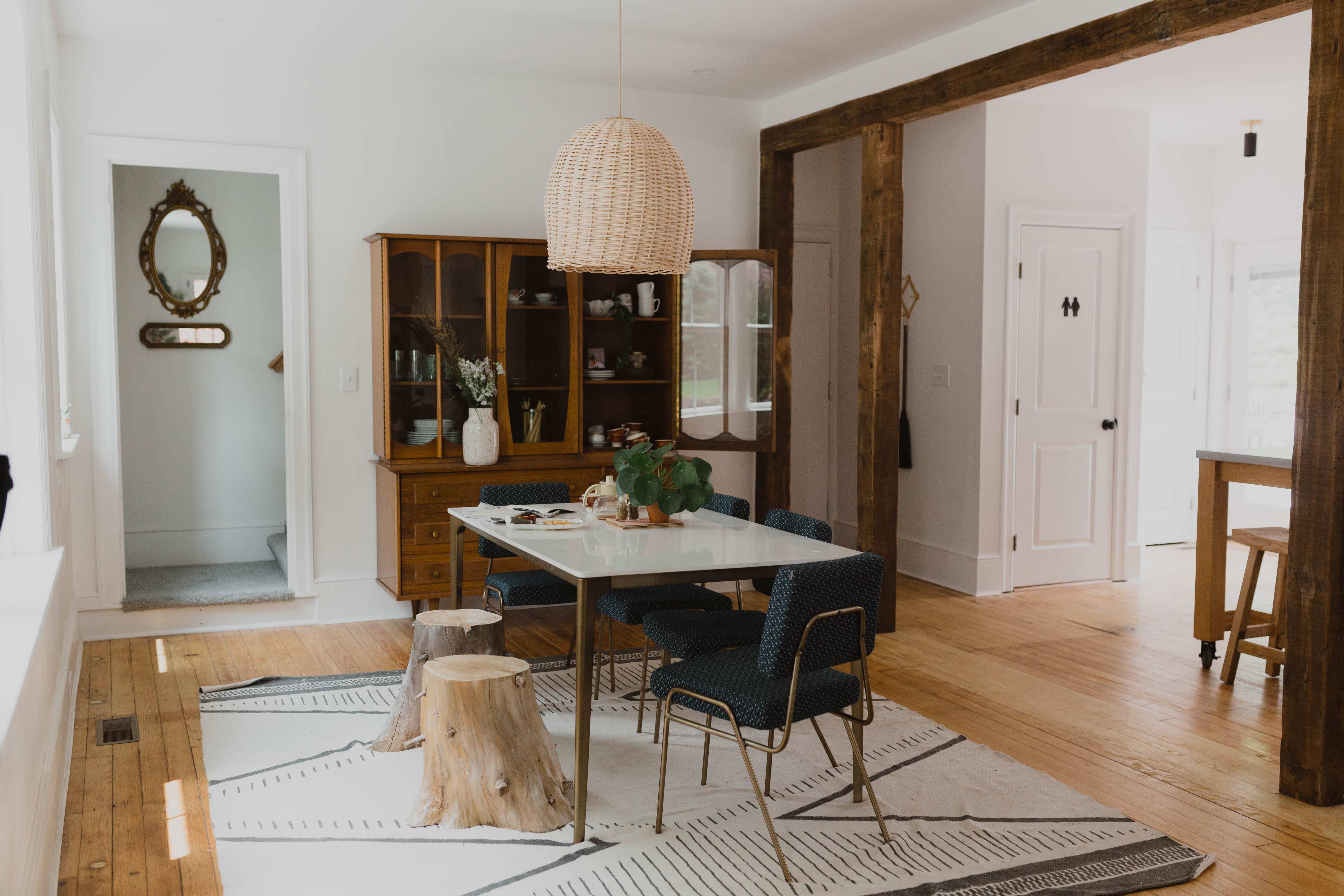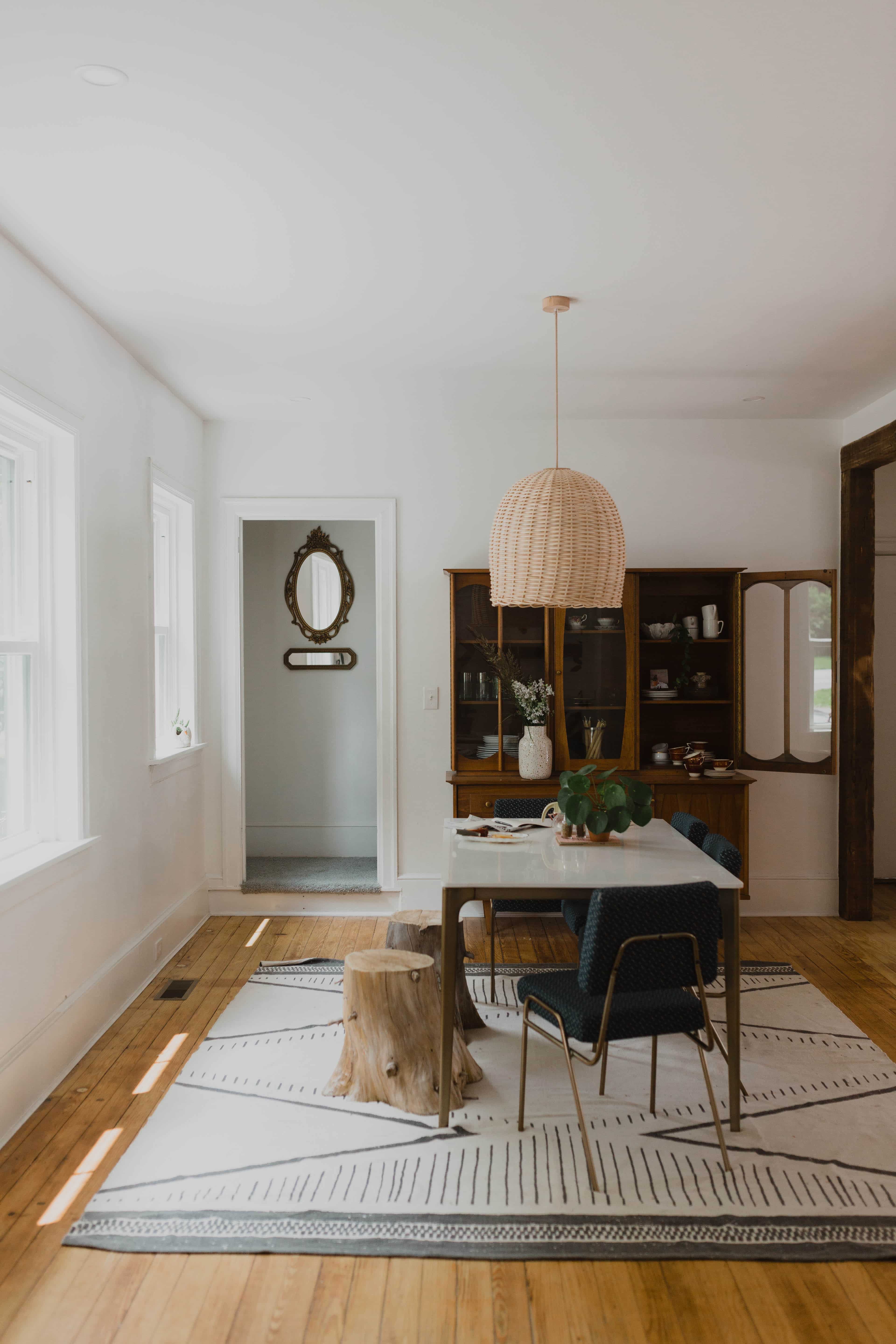 SOURCES | Cabinets | Lights above Shelves | Lights above Island | Kitchen Faucet | Drawer Pulls | Appliances
I'm thinking this kitchen would probably actually help me love baking… maybe, possibly. Becca designed the kitchen island & our guys built it. The floating stove hood is something we've been dreaming up for quite some time! We've been waiting till we got a house with the stove on an exterior wall *cuz that's what the guys said we had to wait on* When we walked through this house we rejoiced – the stove is on an exterior wall!! The concrete countertops were made by the same fella (Tyler Martin) who made the Louise Avenue and New Dorwart Street countertops…absolutely a talented human in Lancaster.
We are grateful for so many talented people in this area who do what they love so that we can do what we love so that you can live in a house that you love.

LIVING ROOM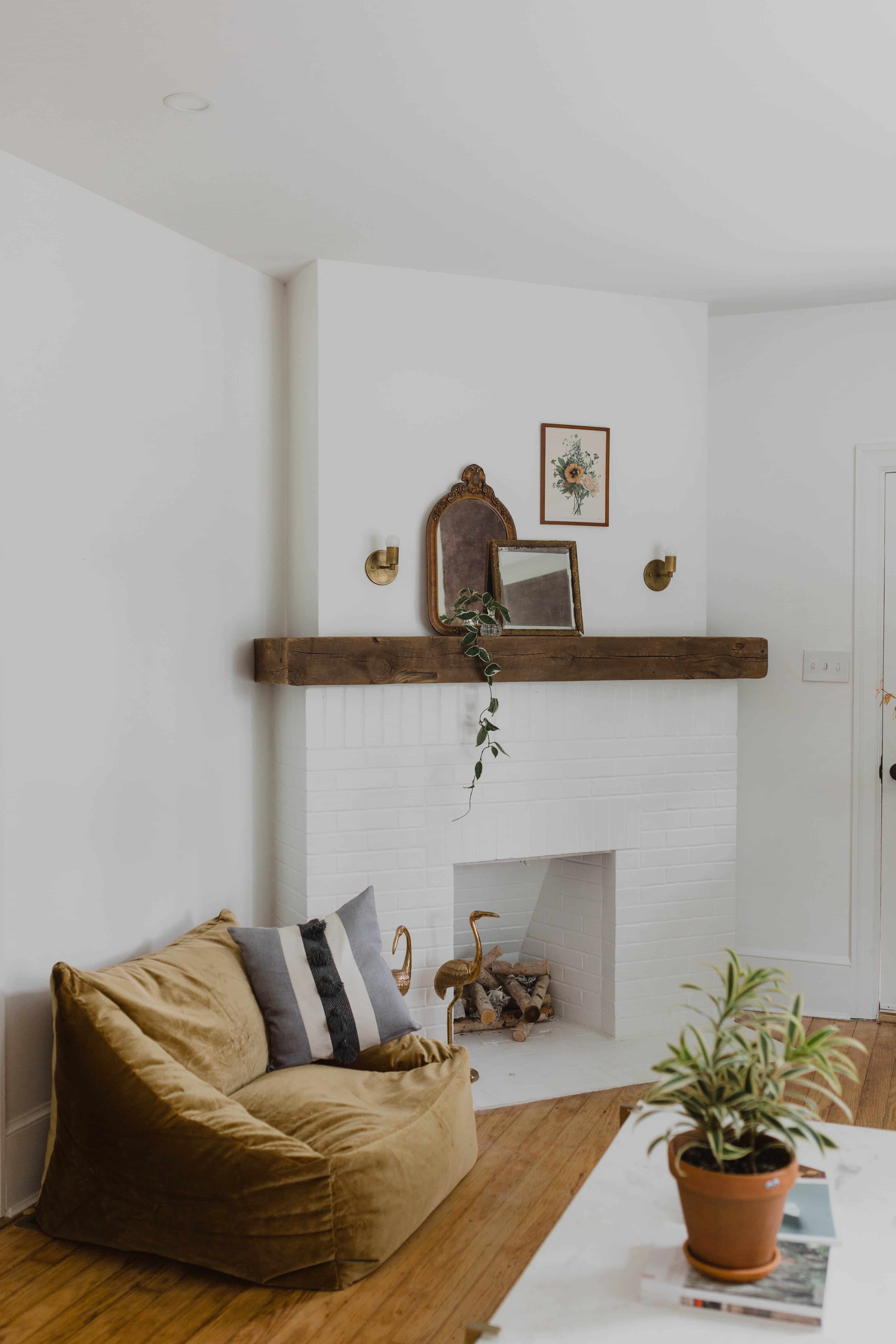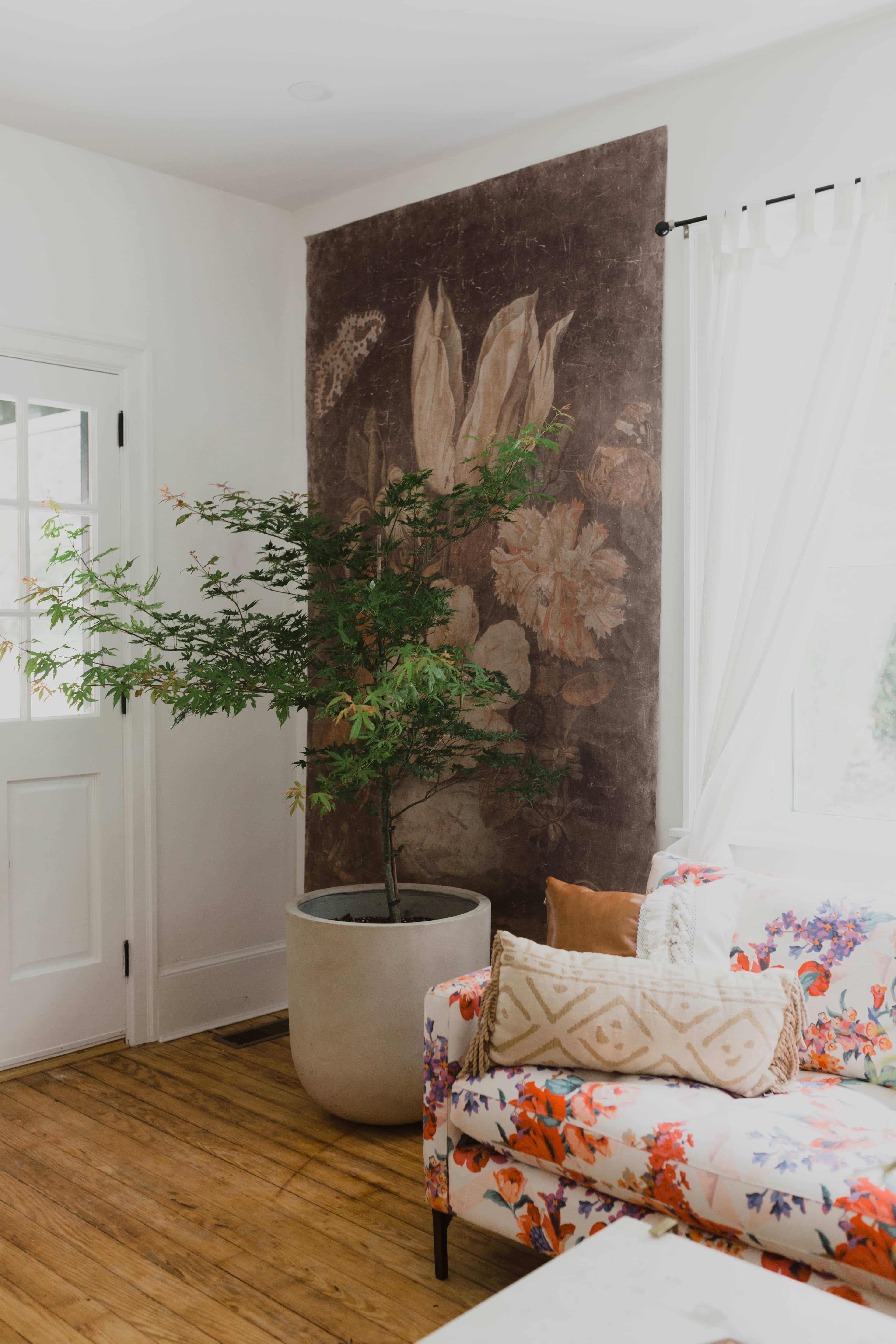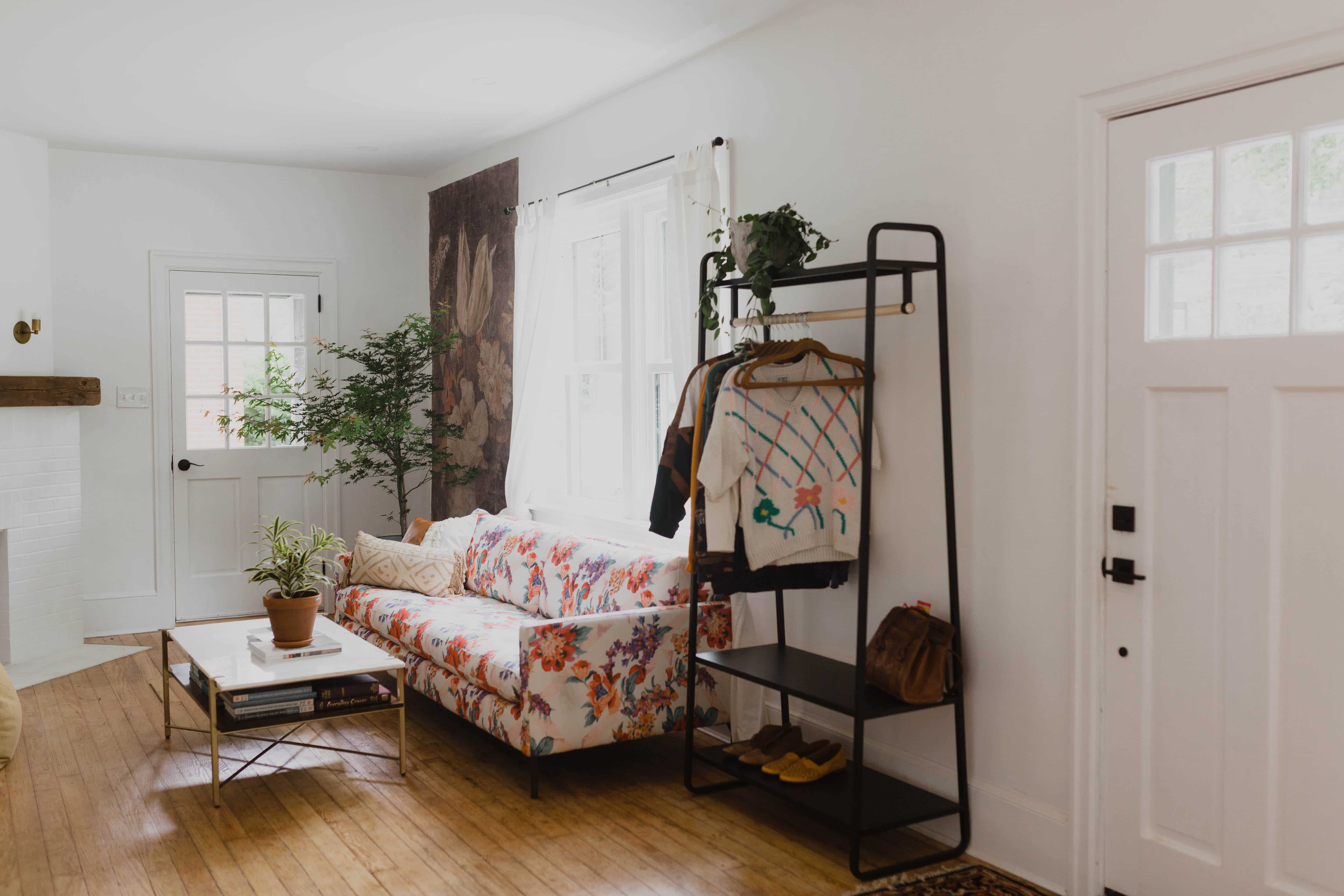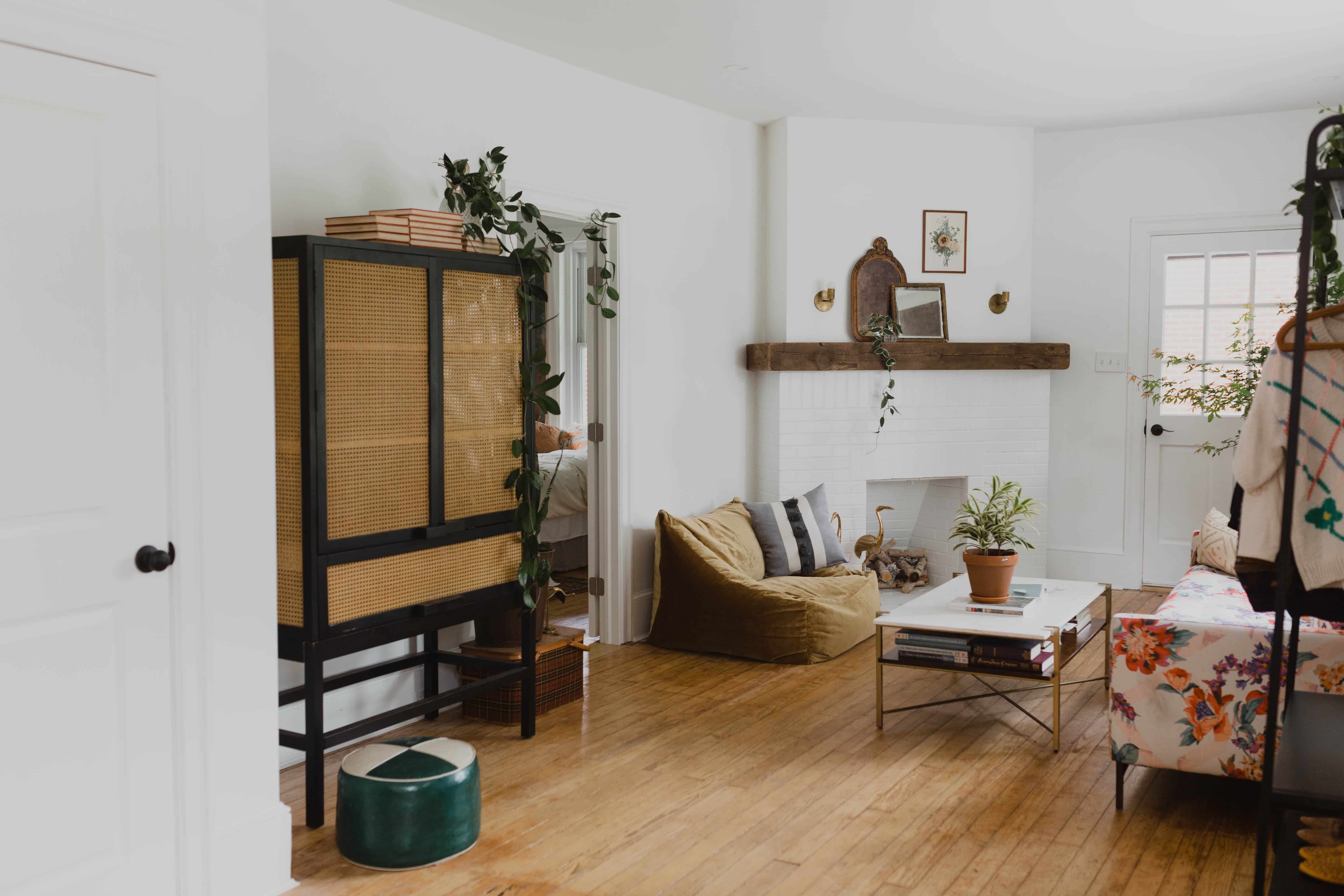 SOURCES | Lights above Fireplace
MASTER SUITE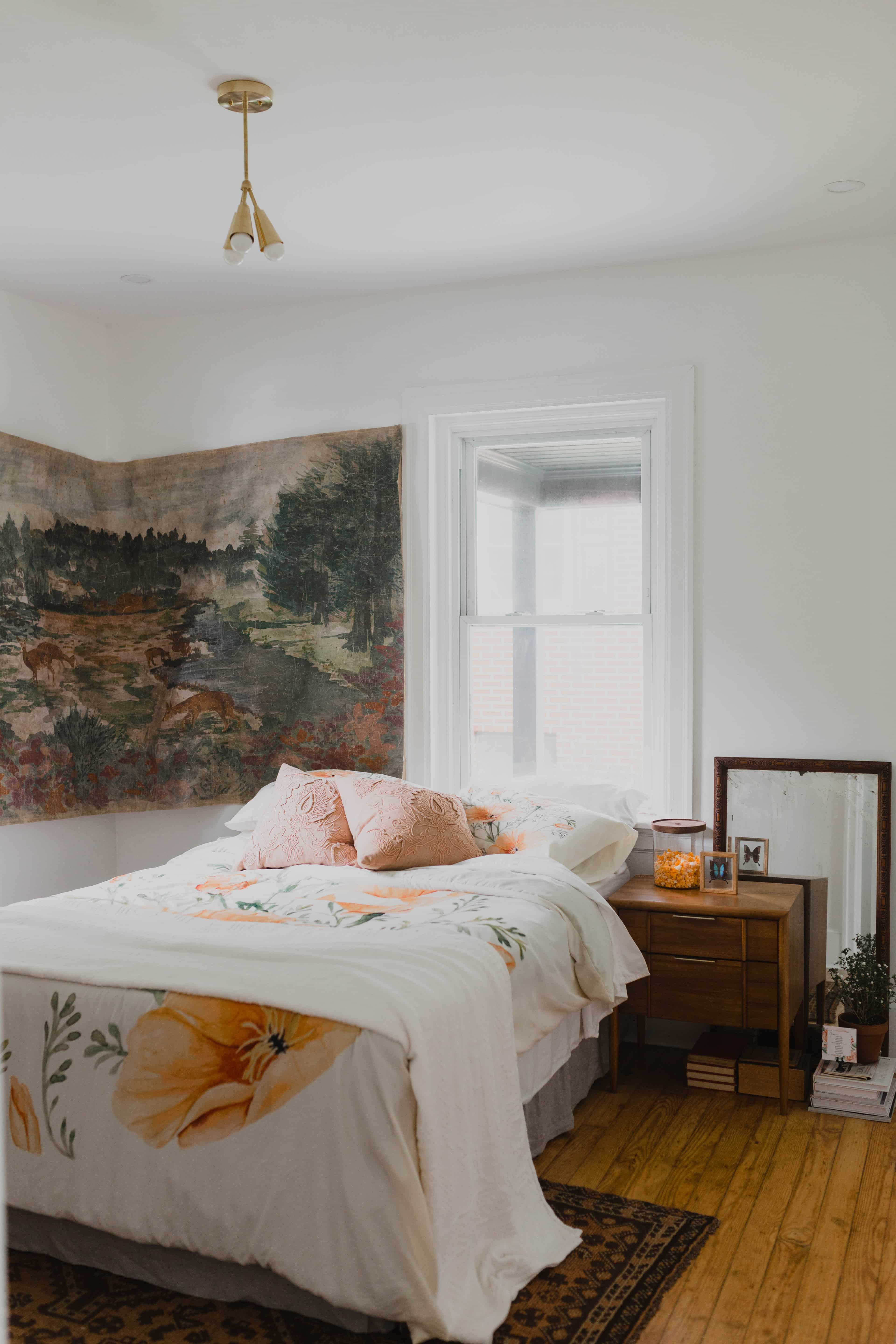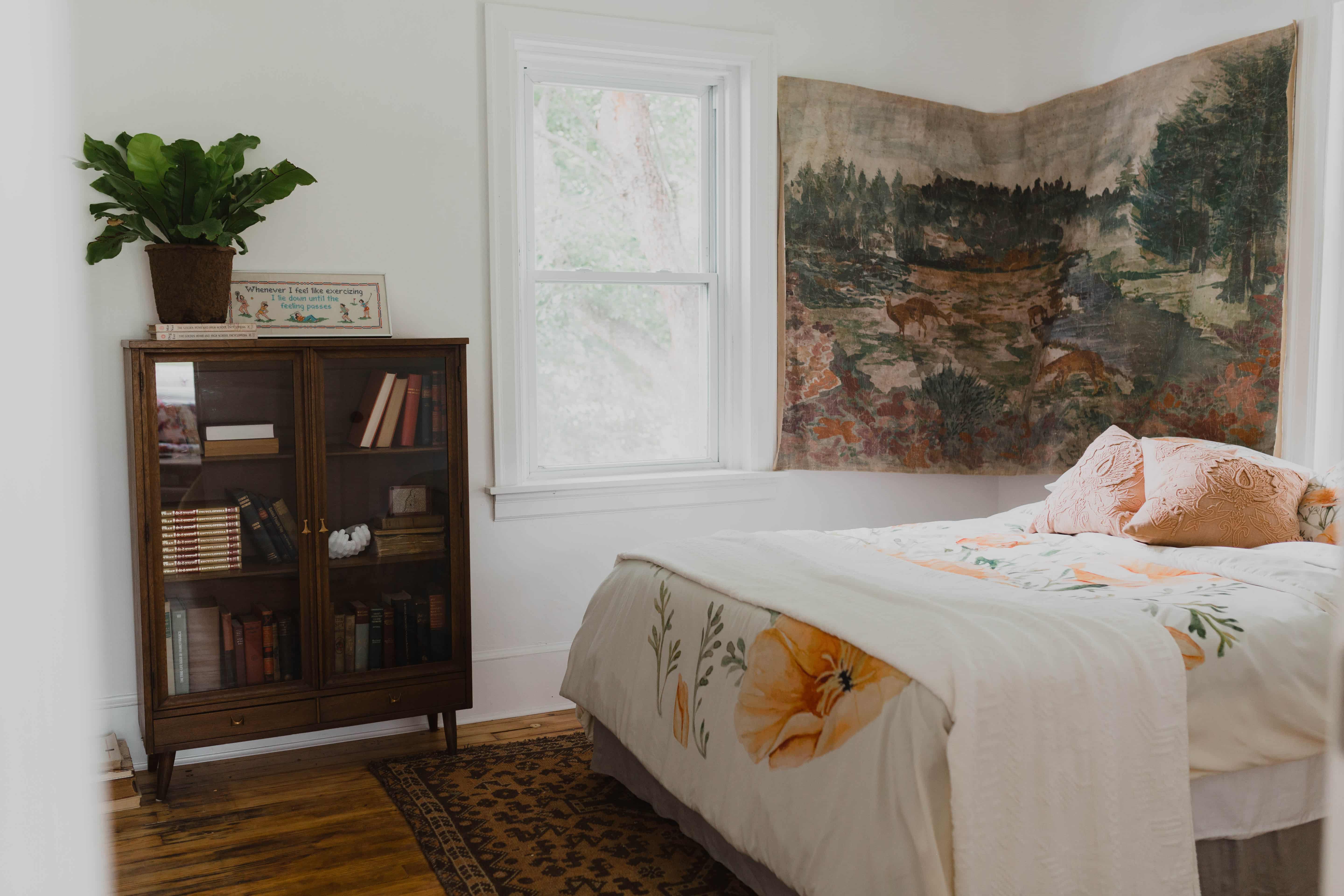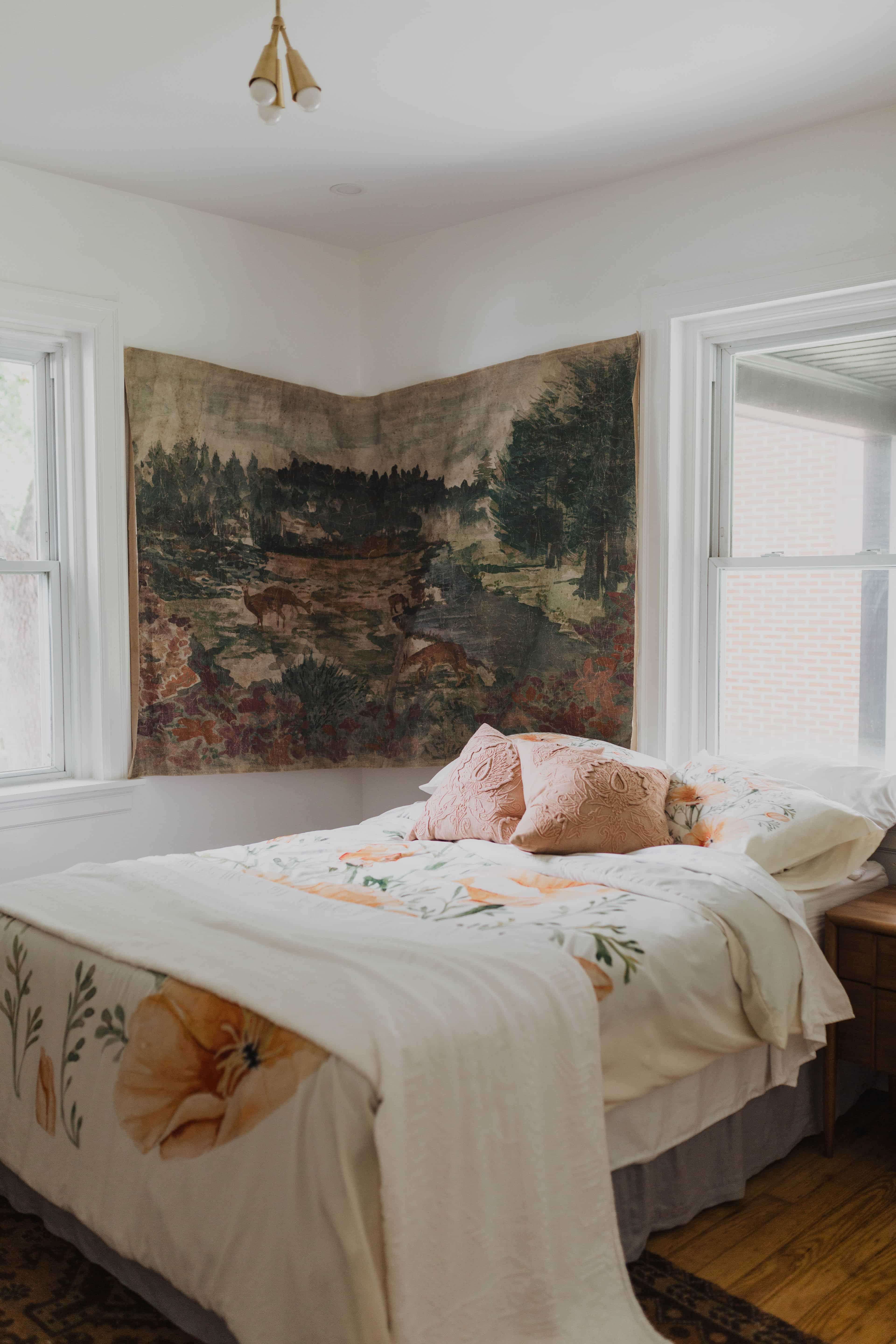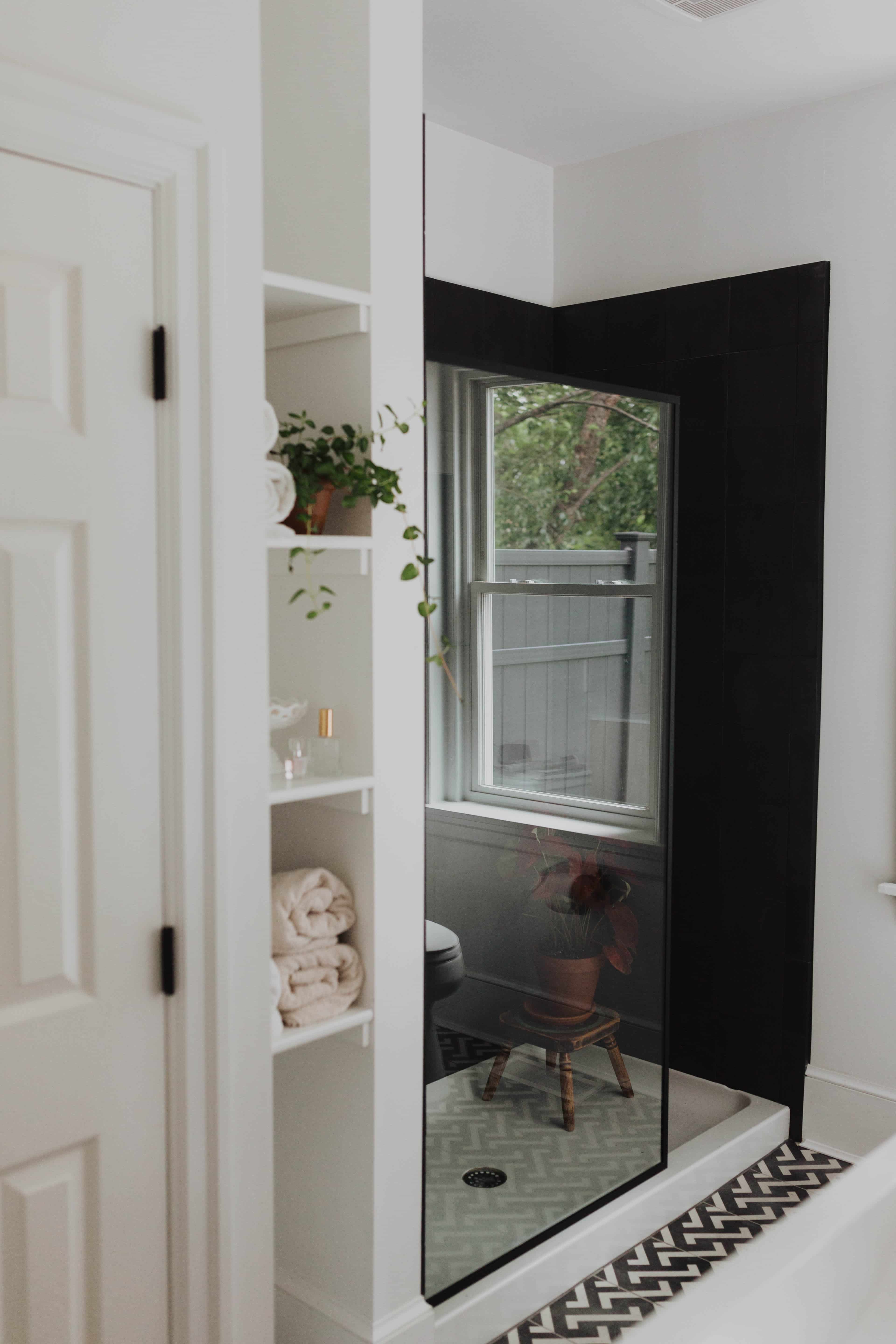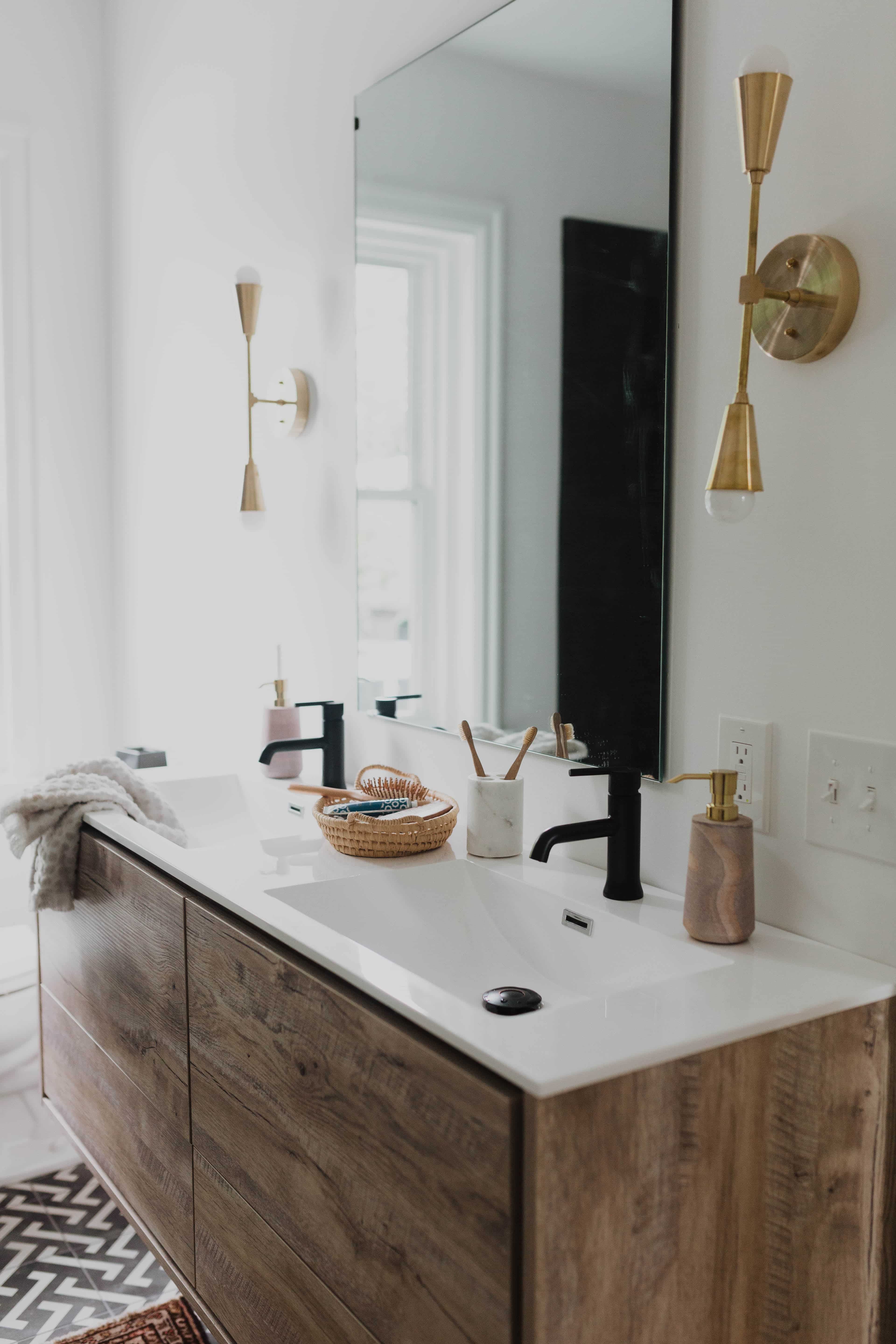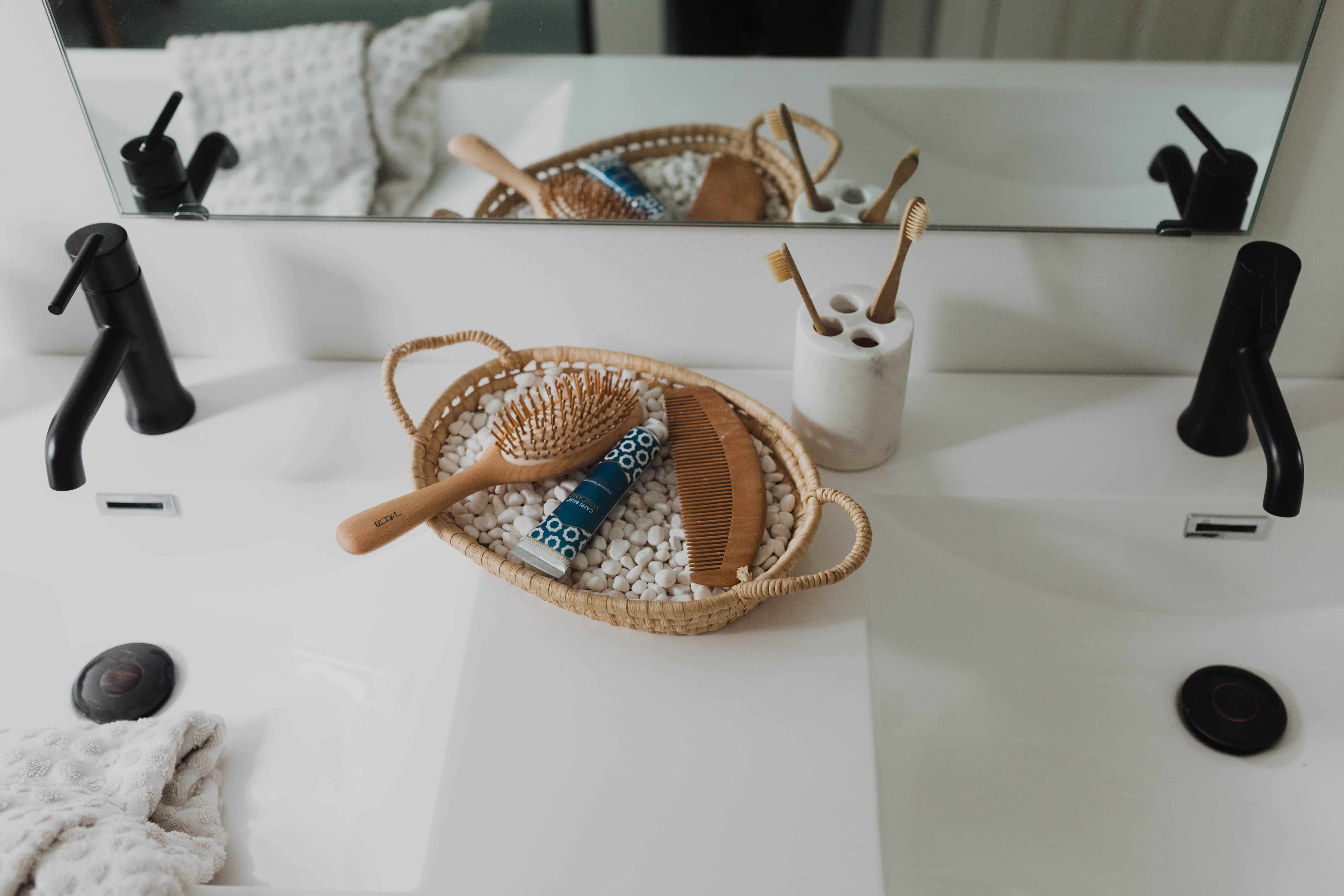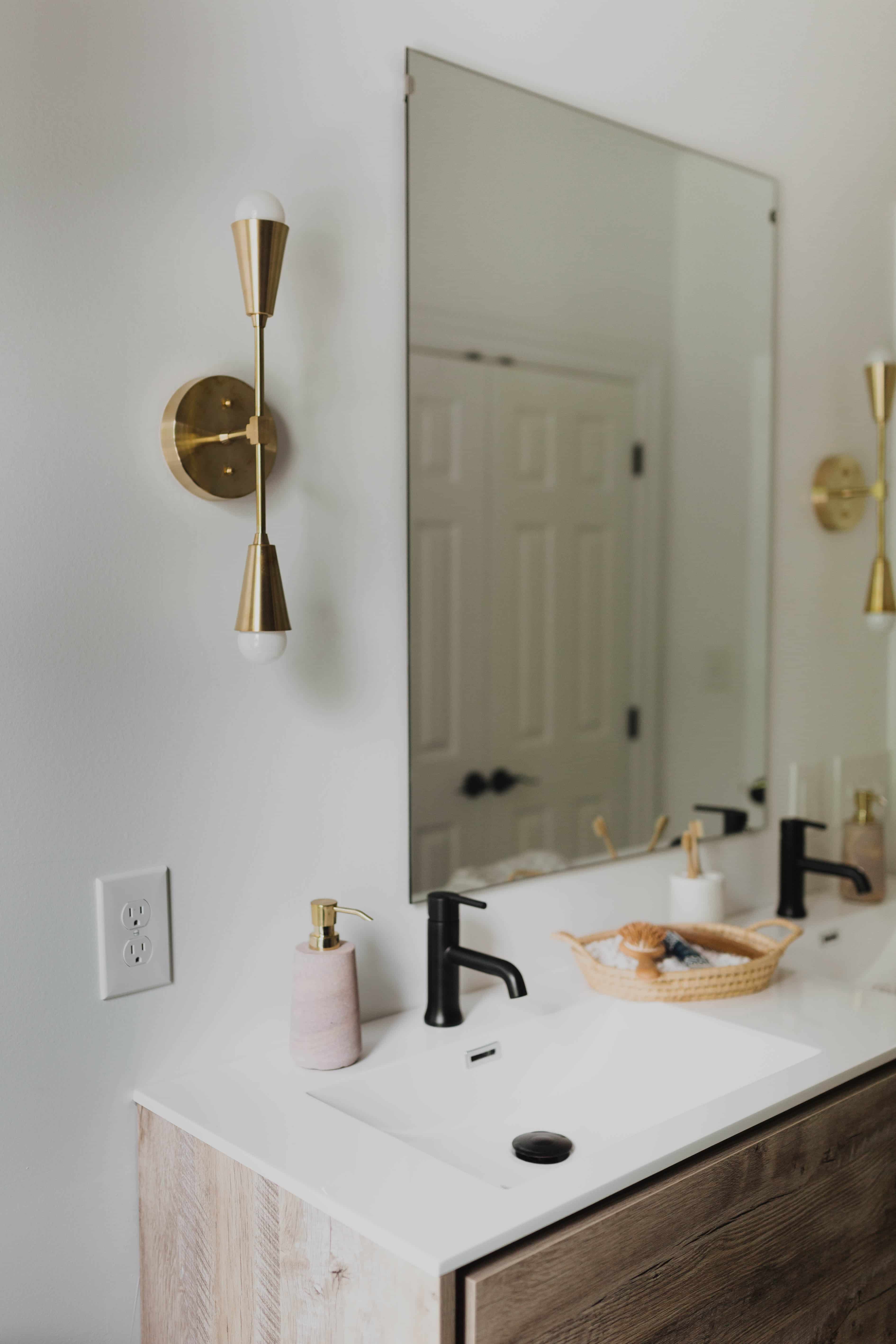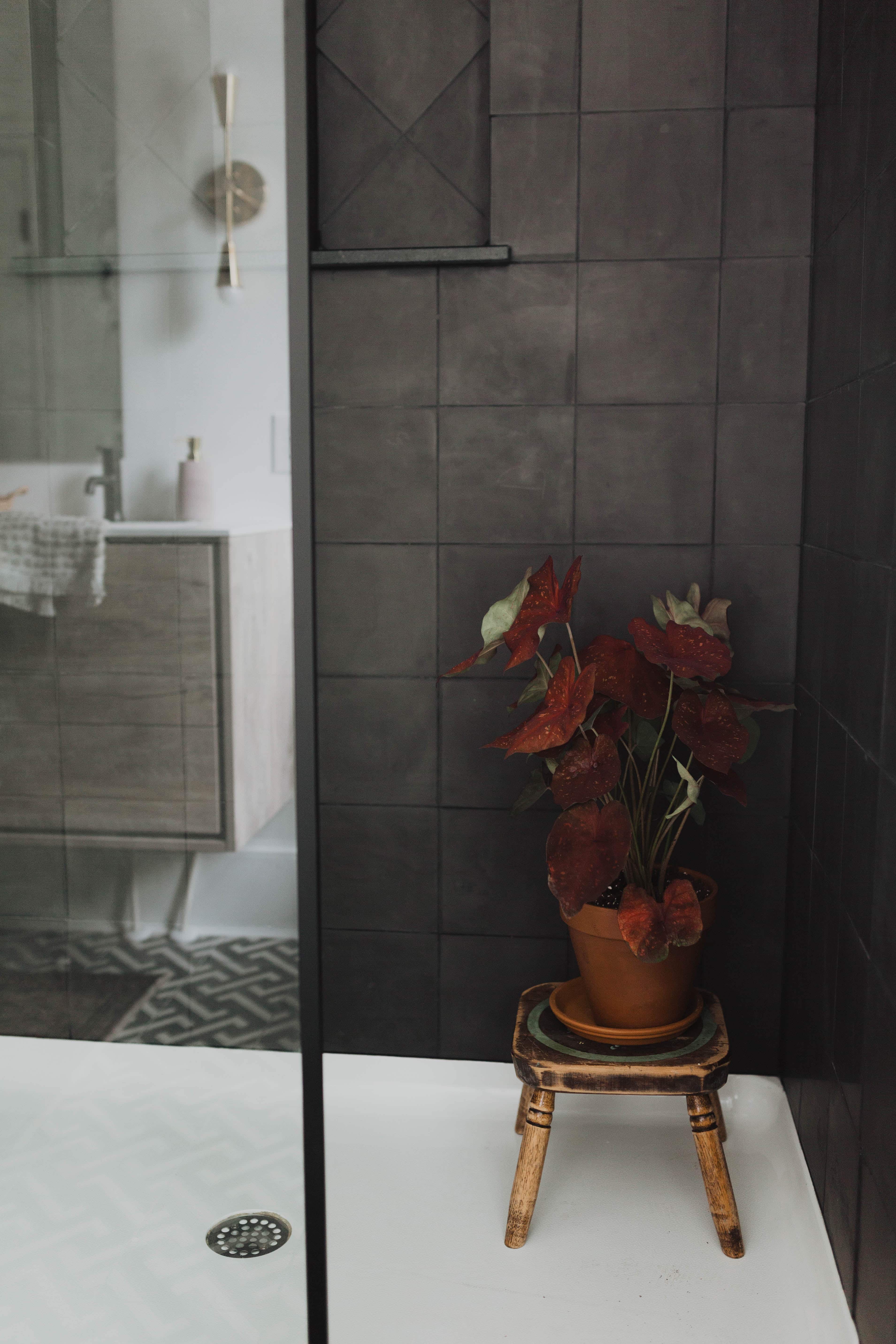 SOURCES | Bathroom Sconces | Faucets | Vanity | Floor Tile
NURSERY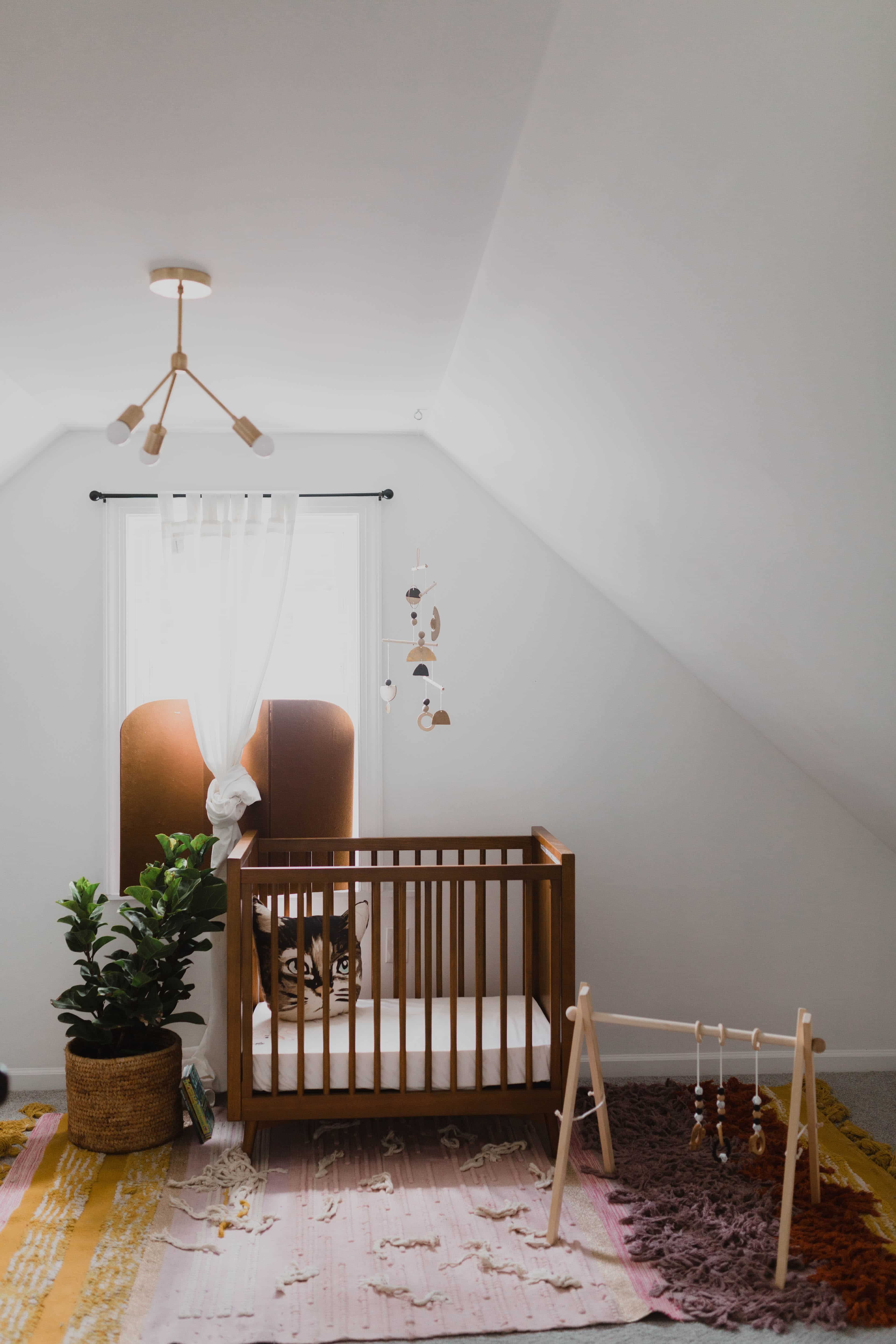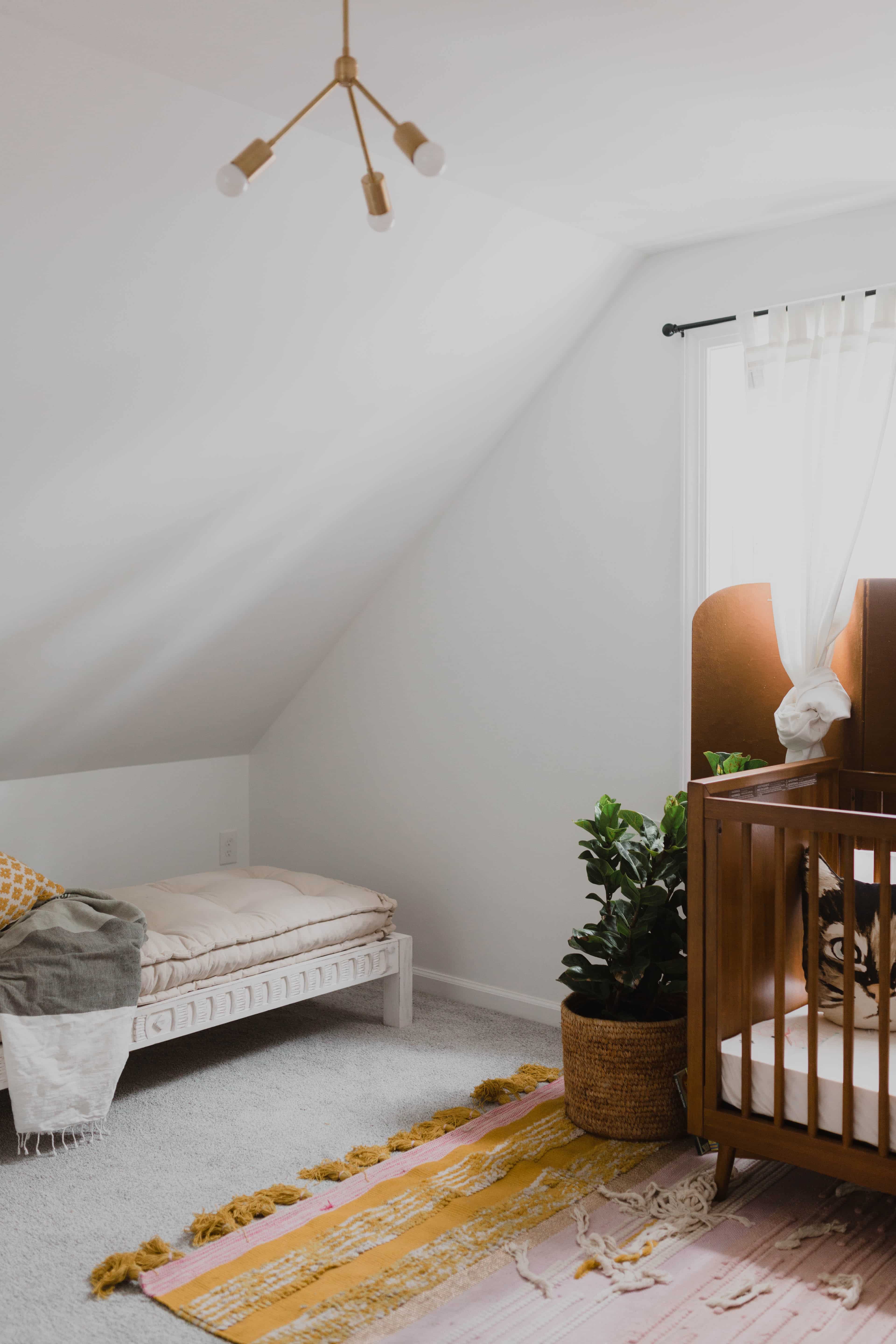 SOURCES | Light Fixture | Carpet | Mobile | Play Gym | Plants
WHITE ROOM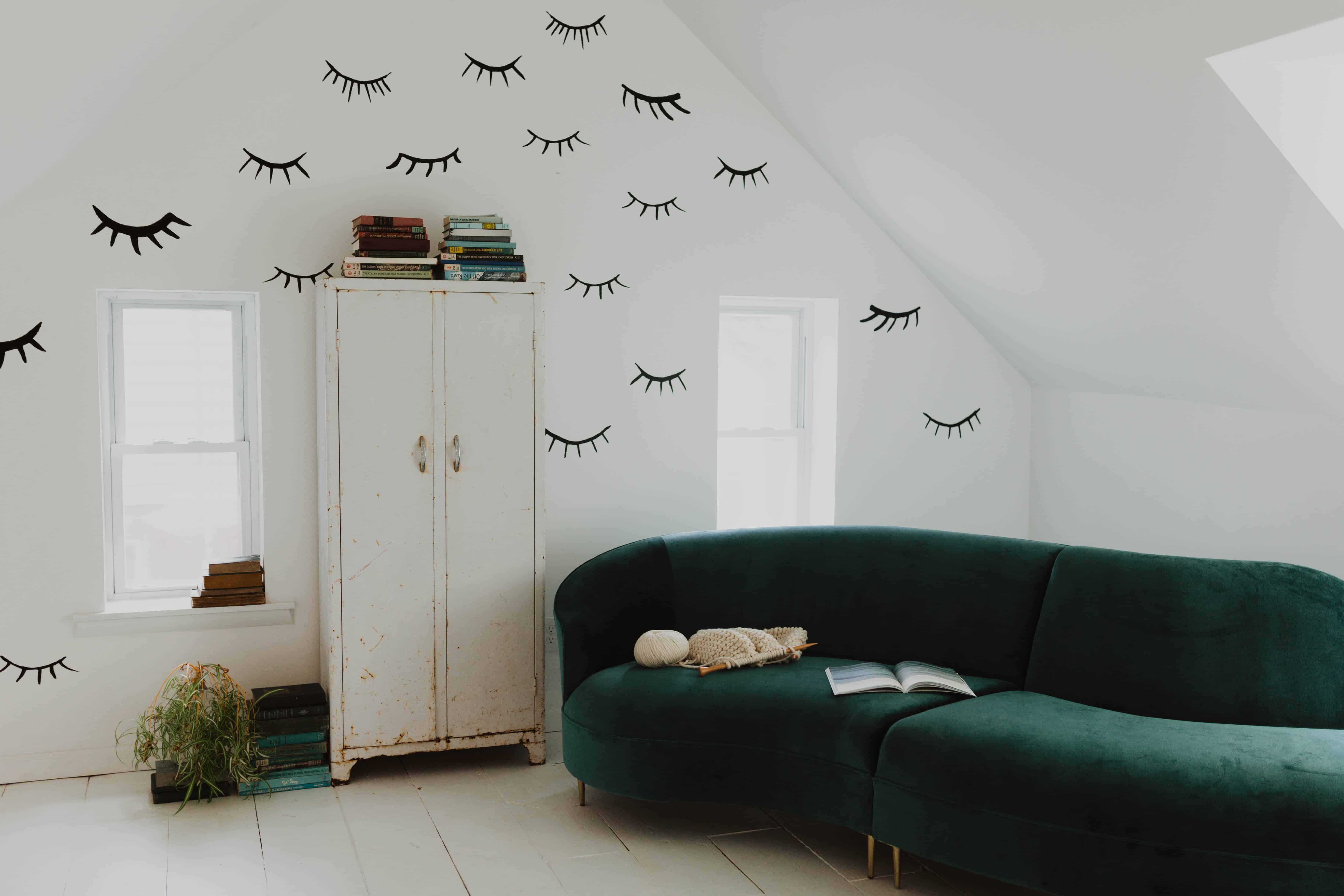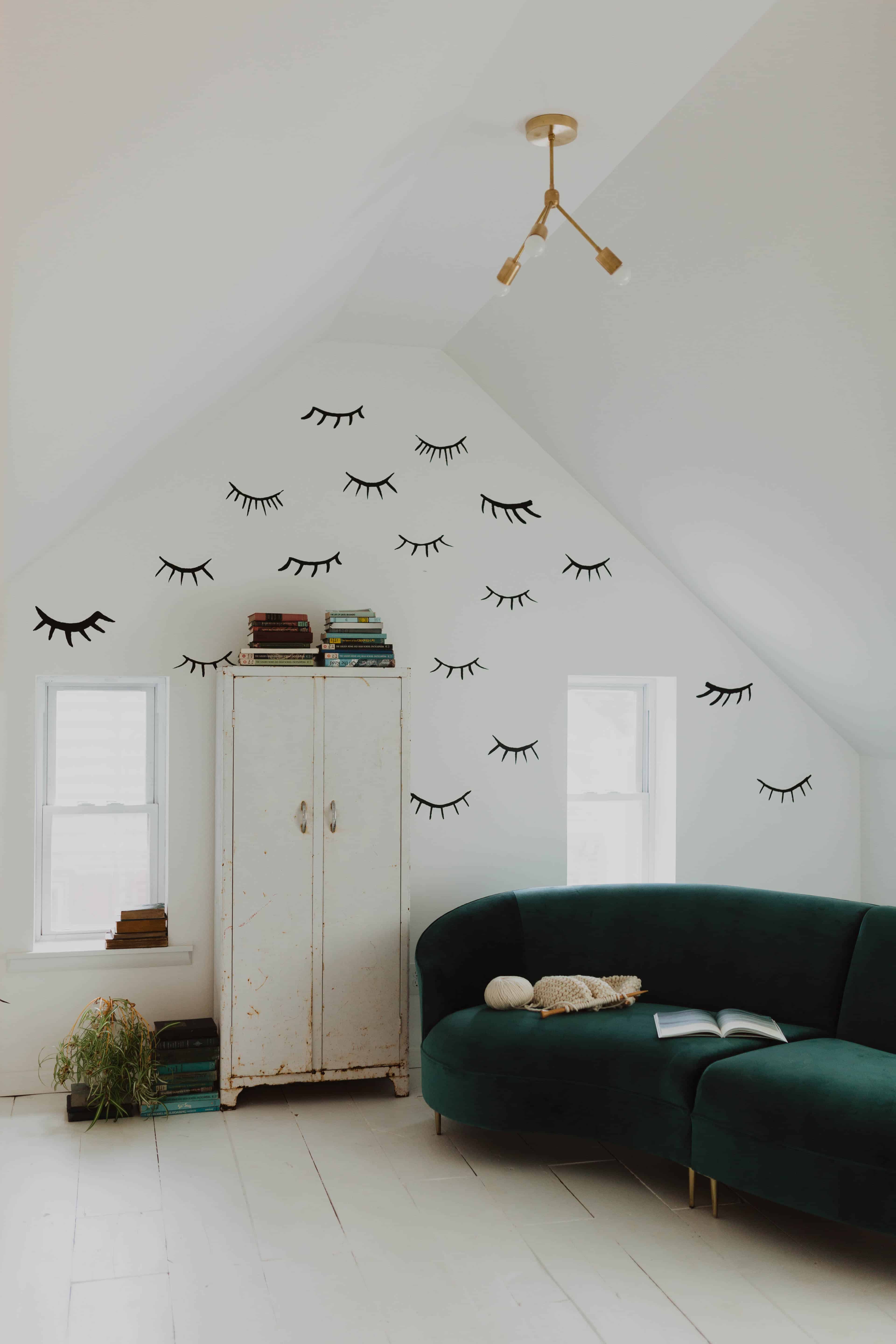 SOURCES | Paint
BATHROOM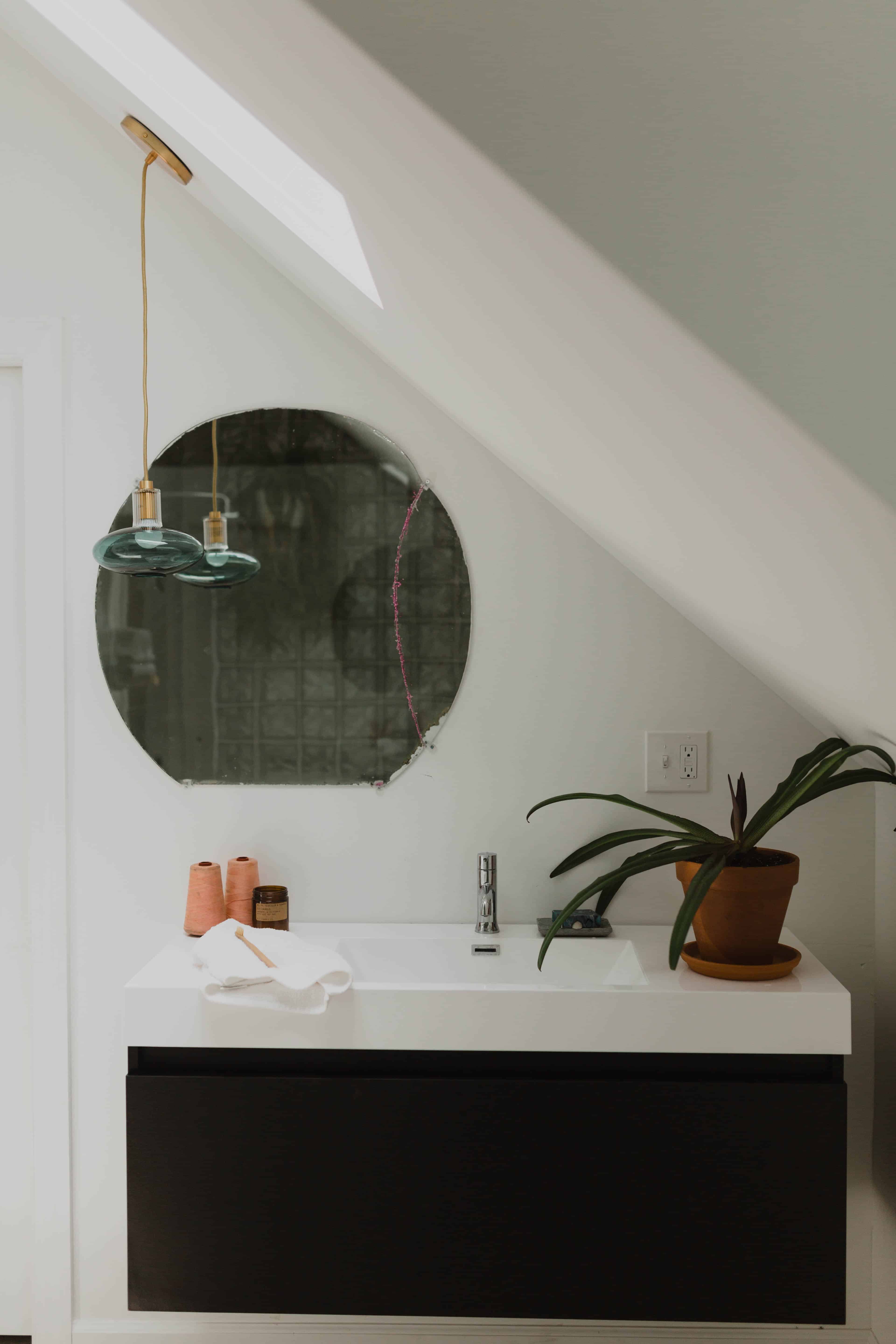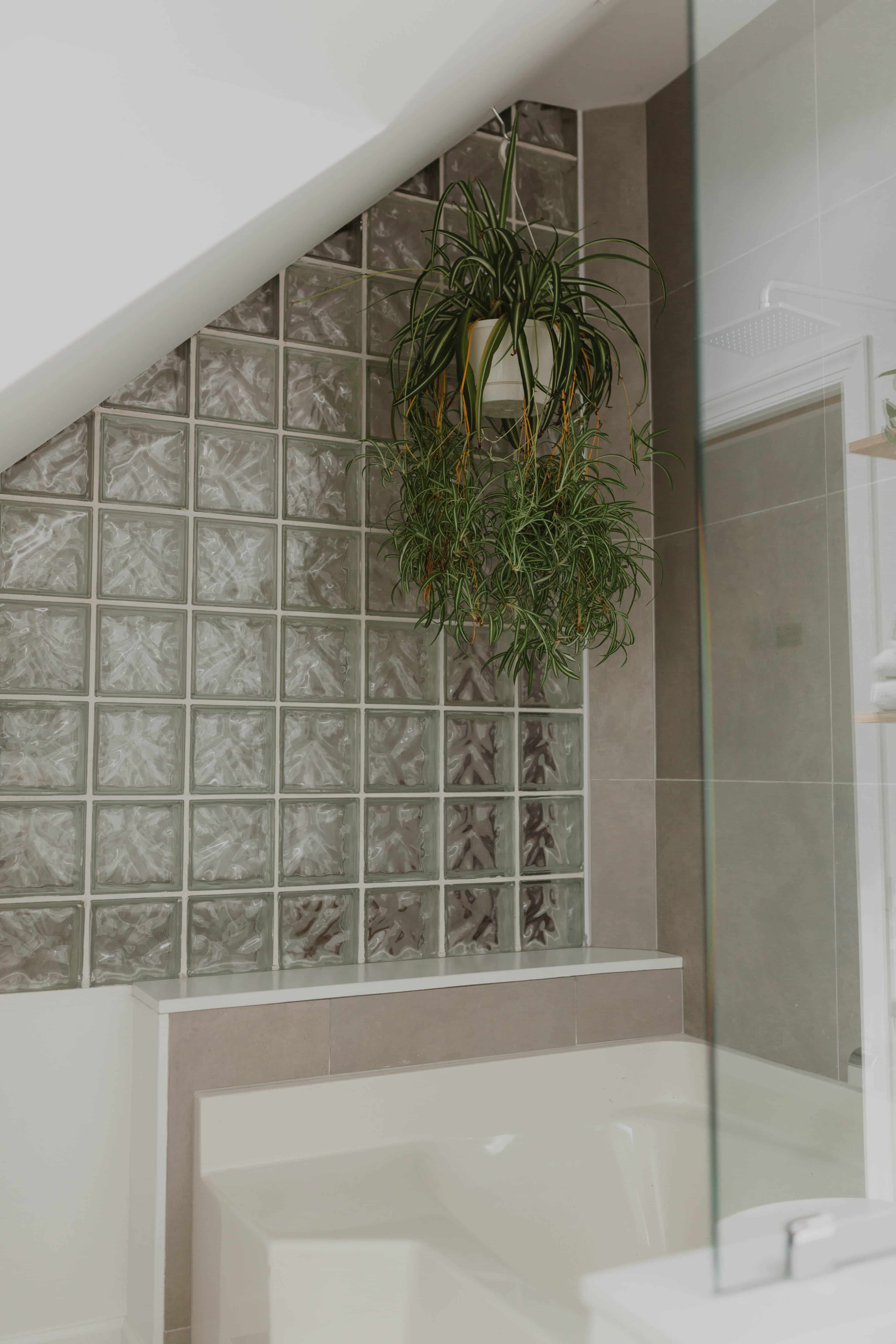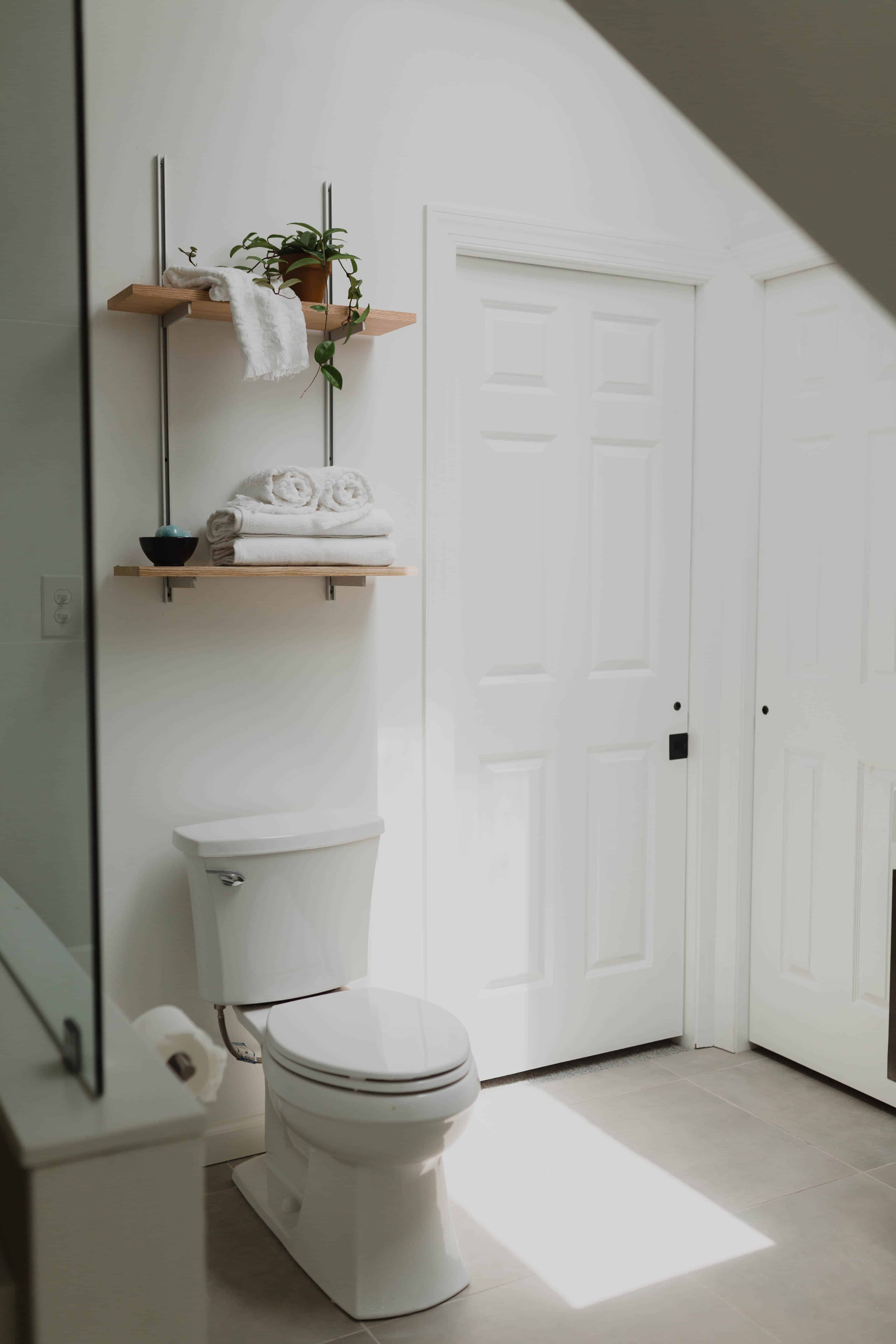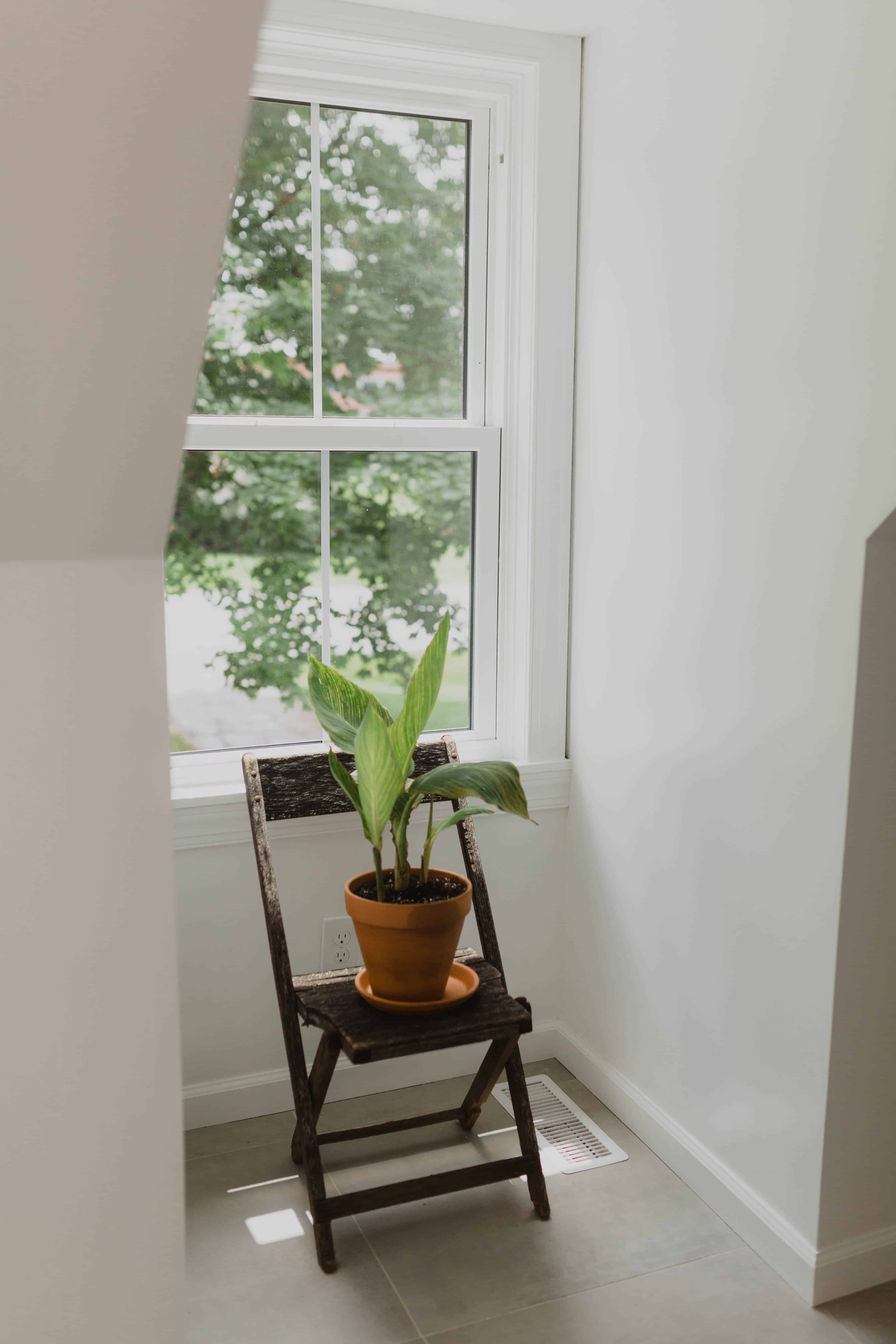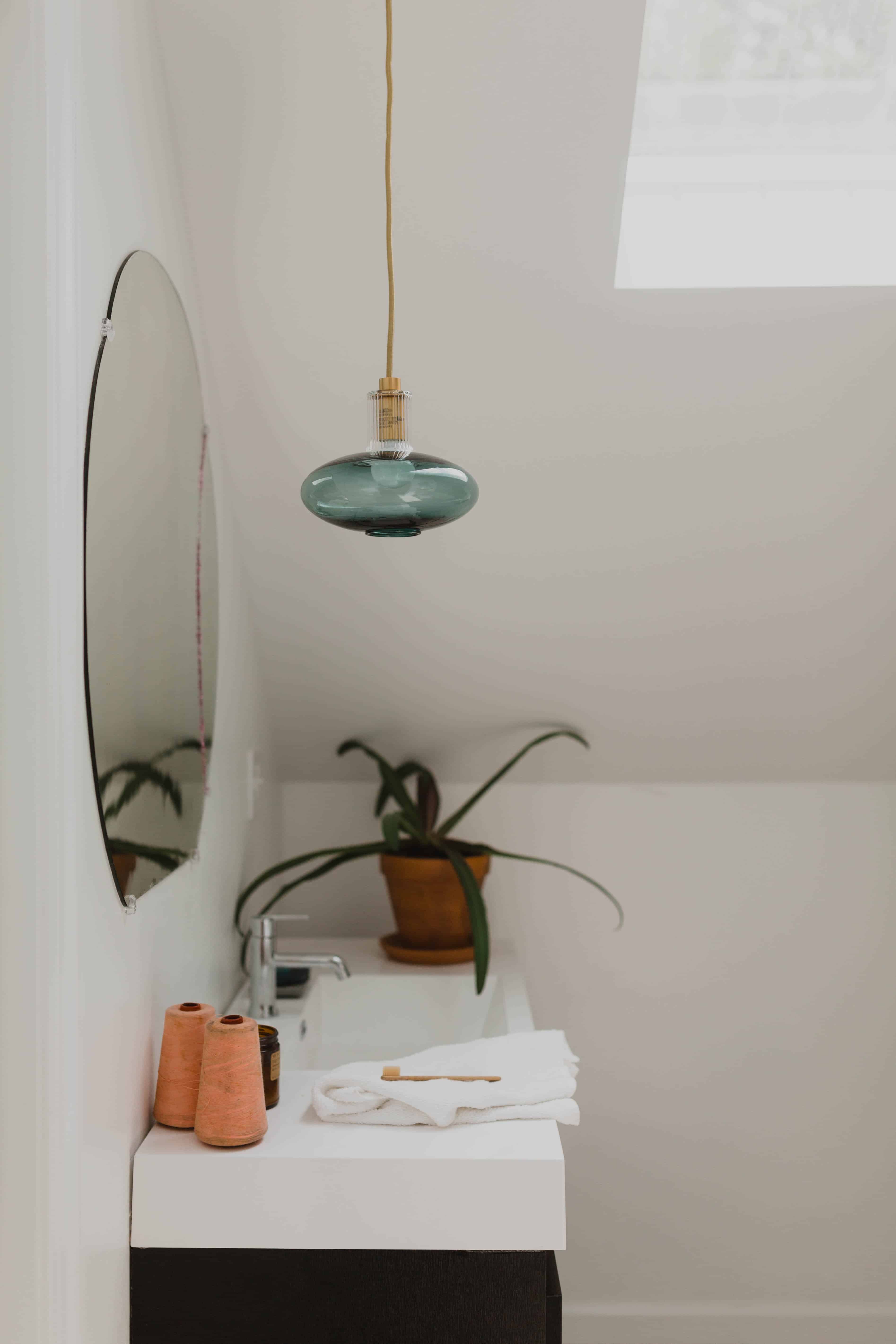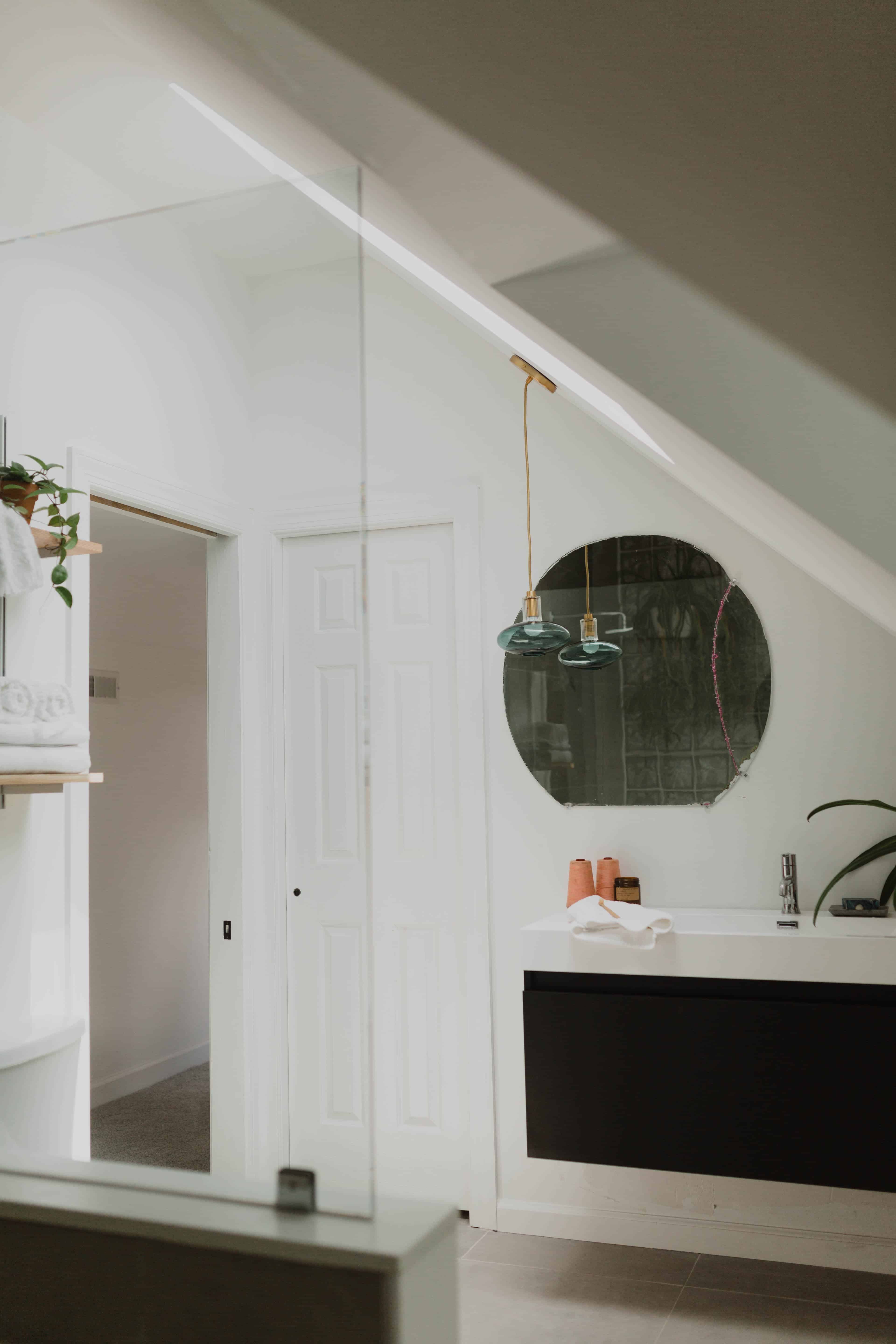 SOURCES | Pendant above Sink | Vanity | Faucets | Shelves above Toilet | Floor Tile
BASEMENT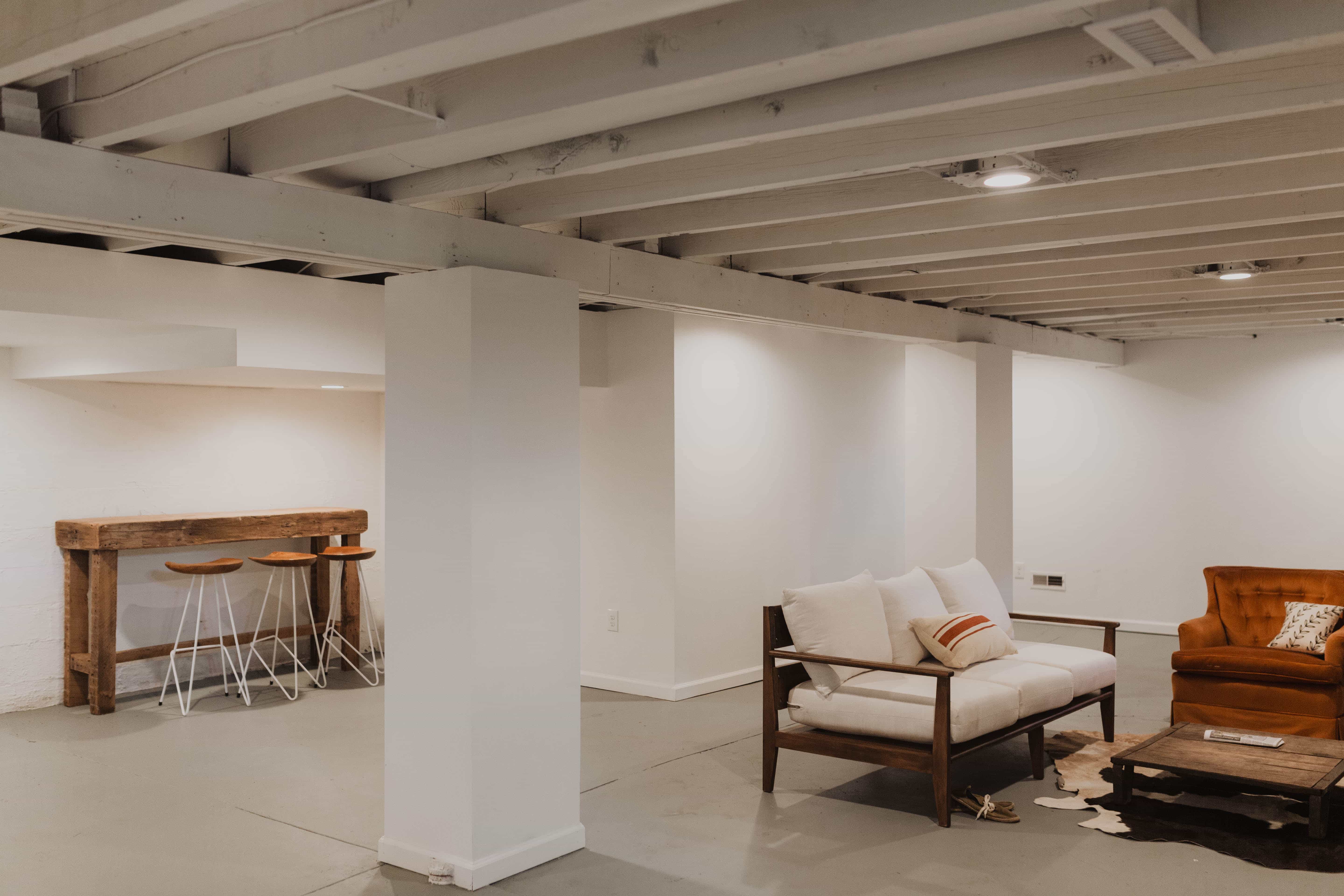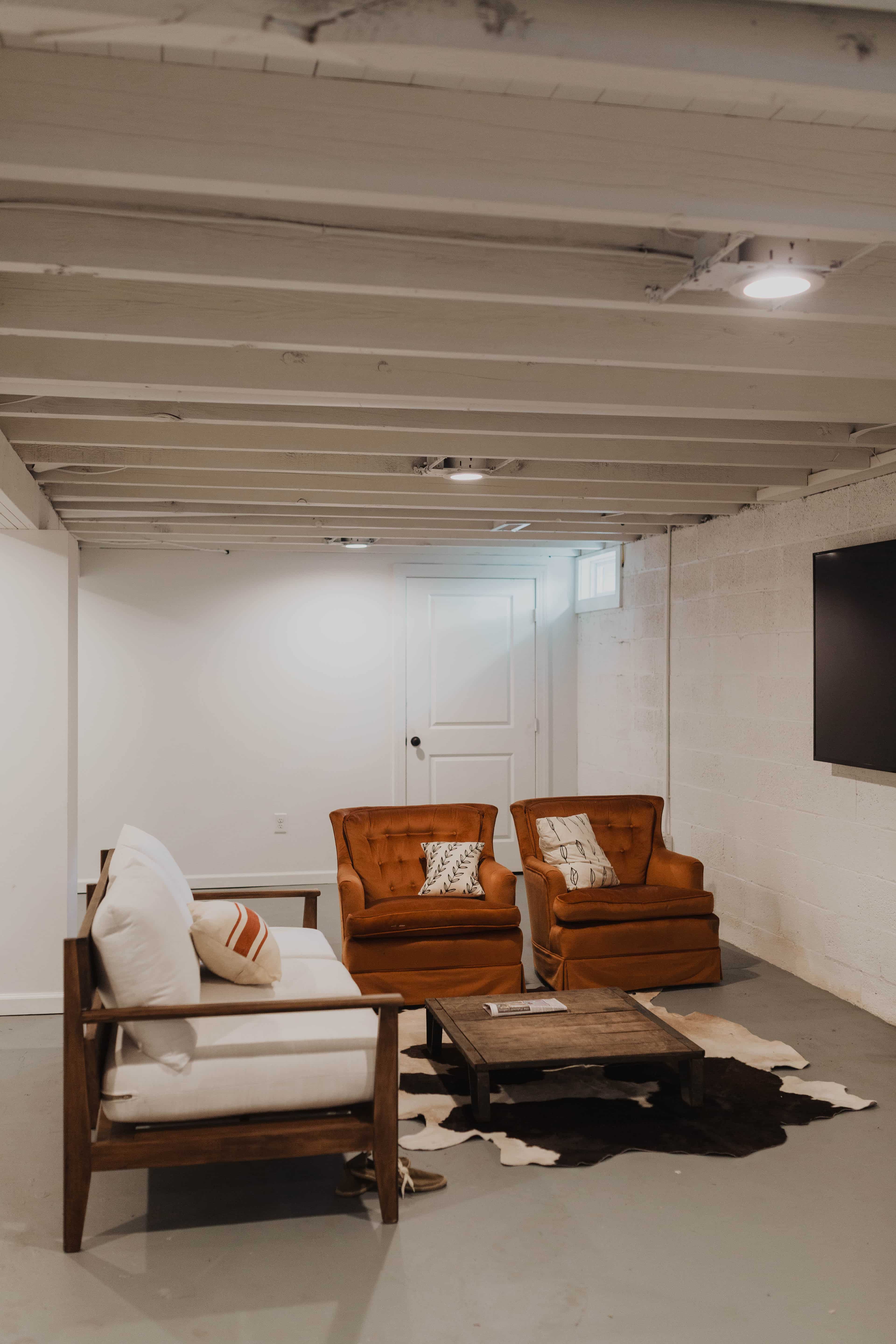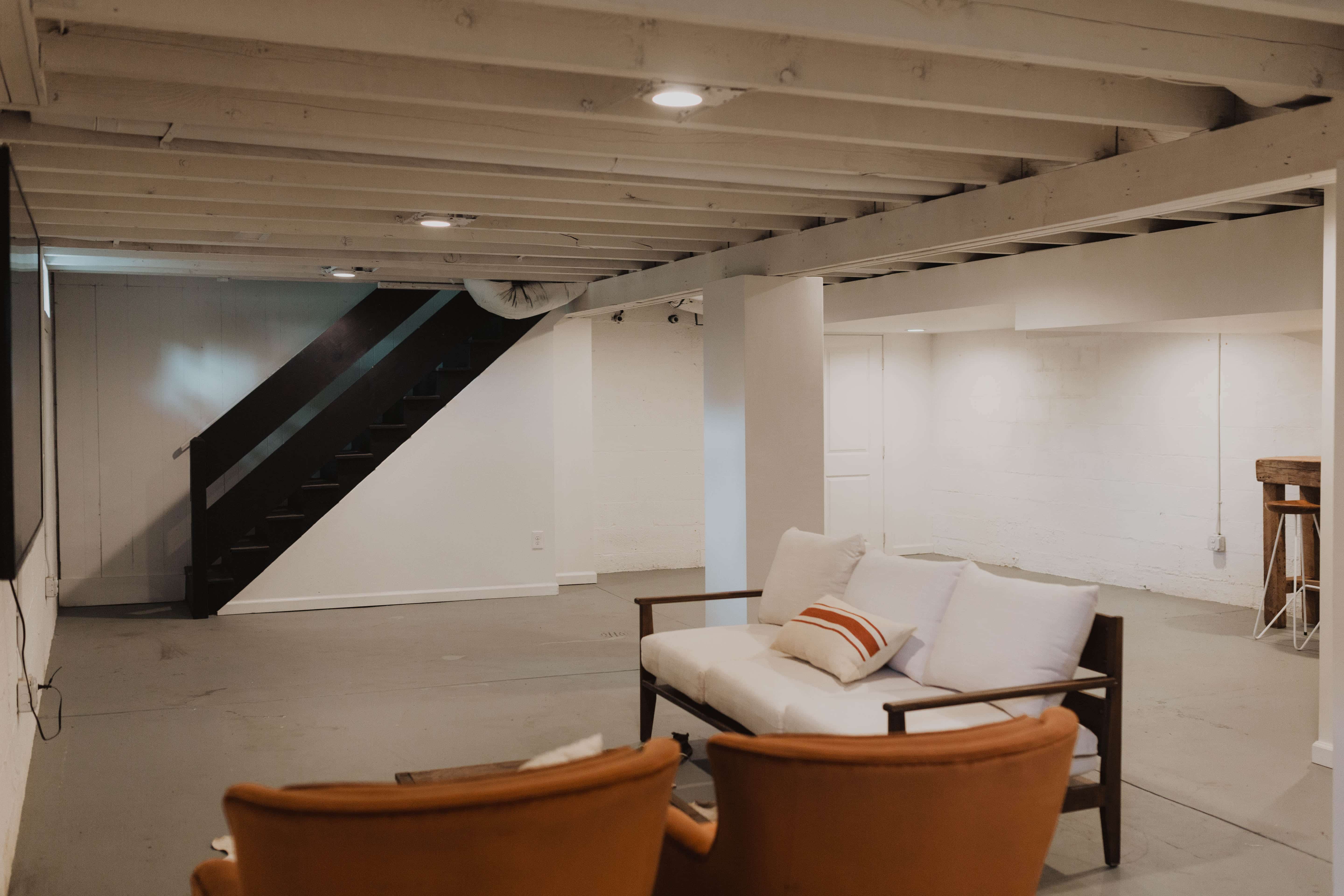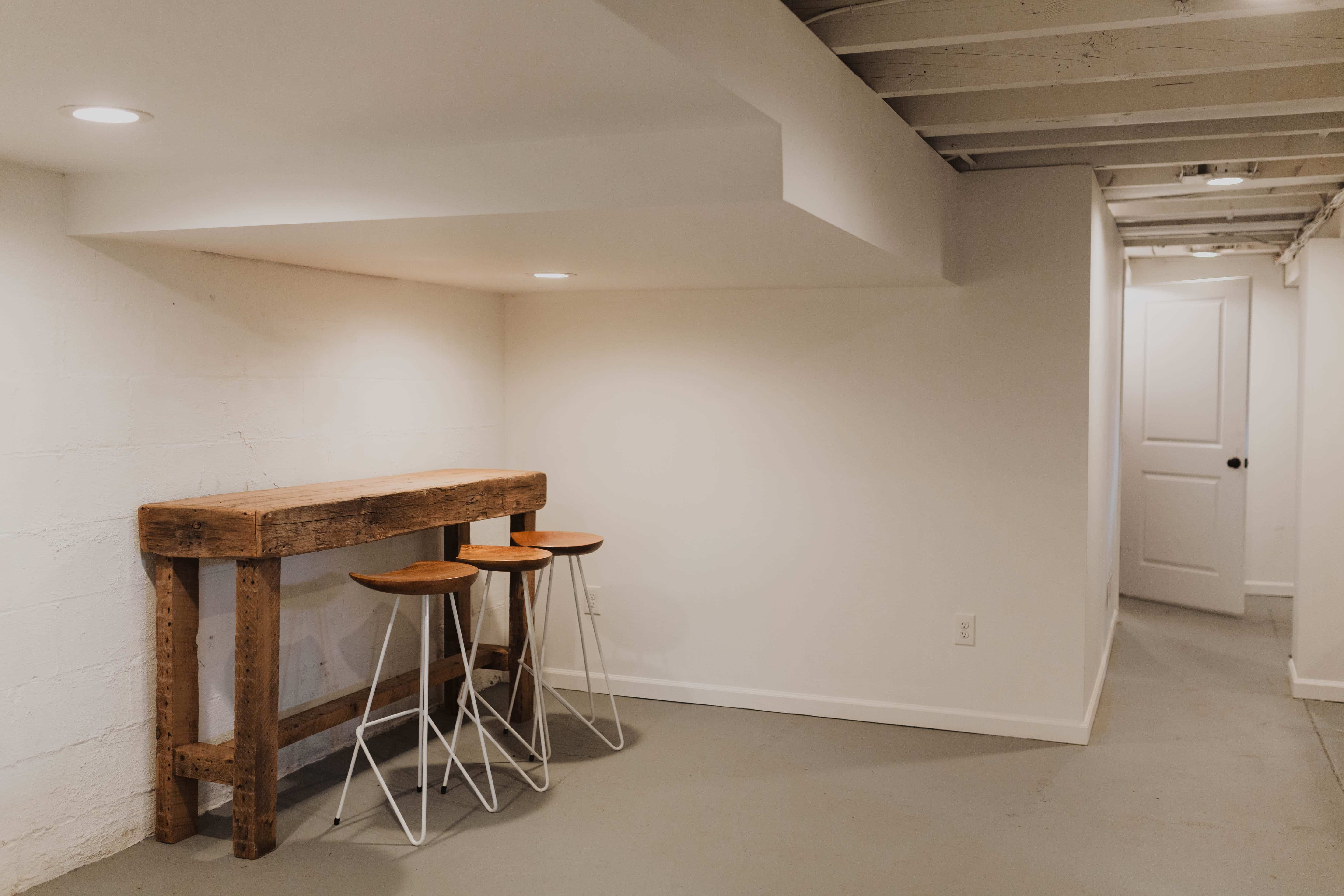 EXTERIOR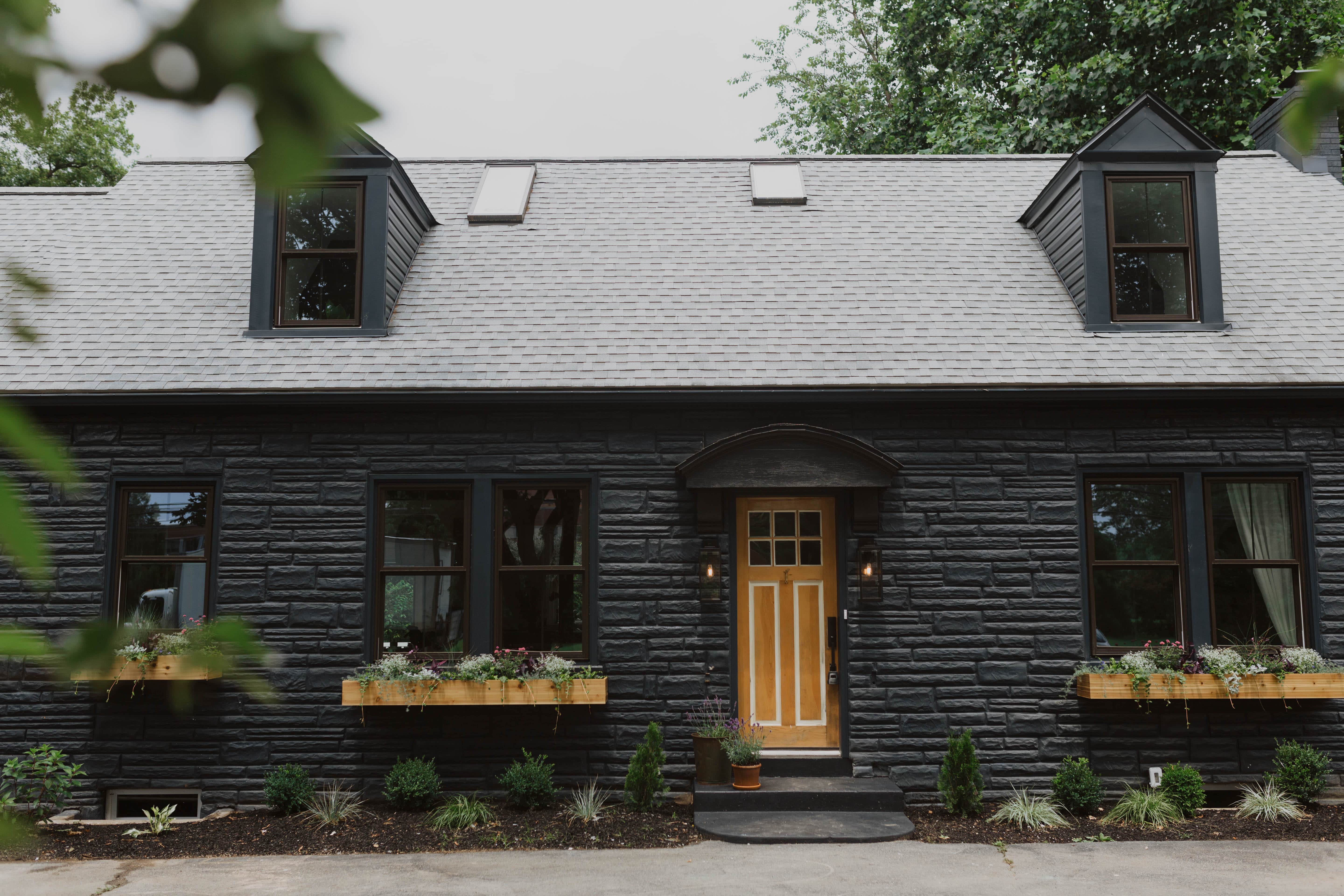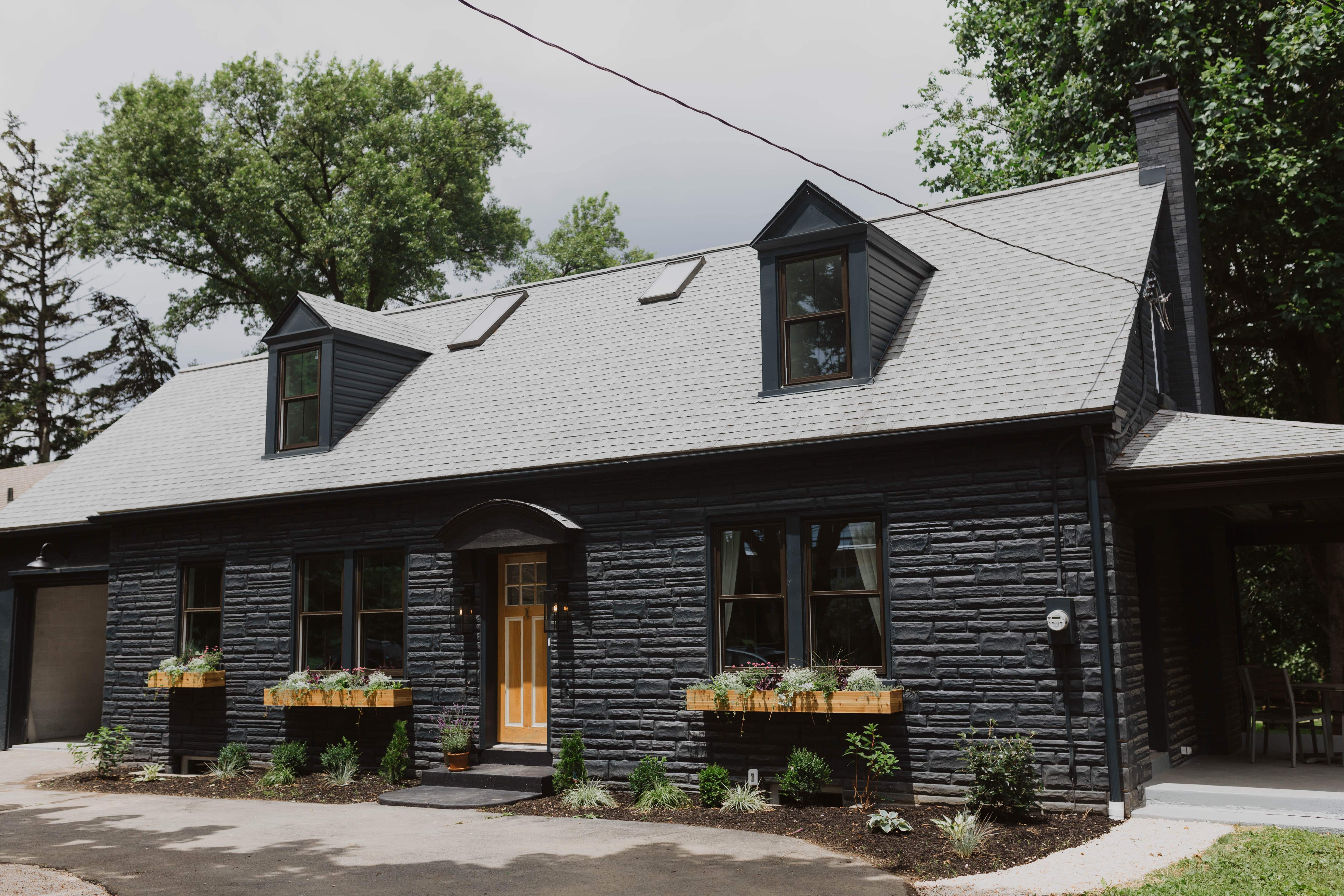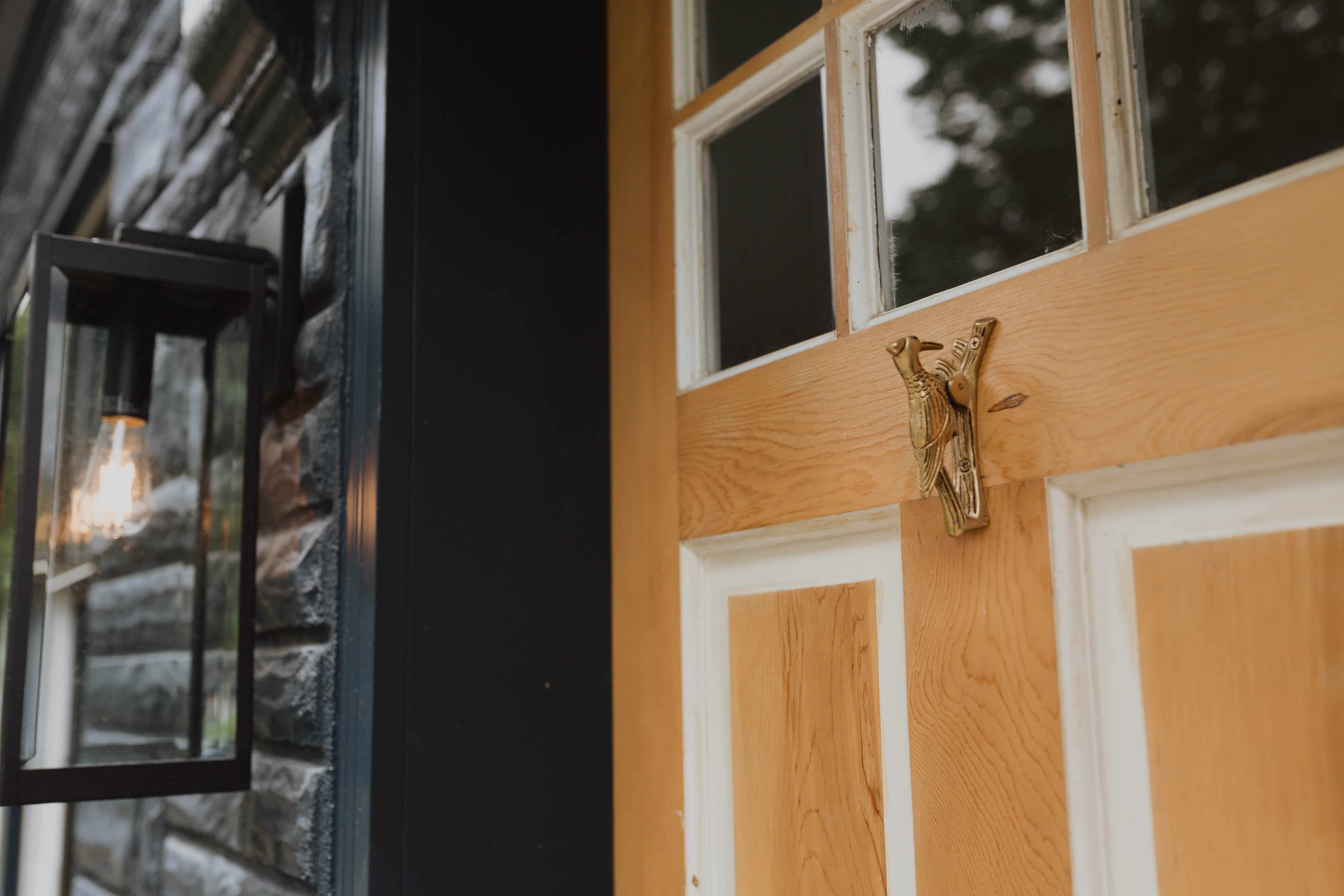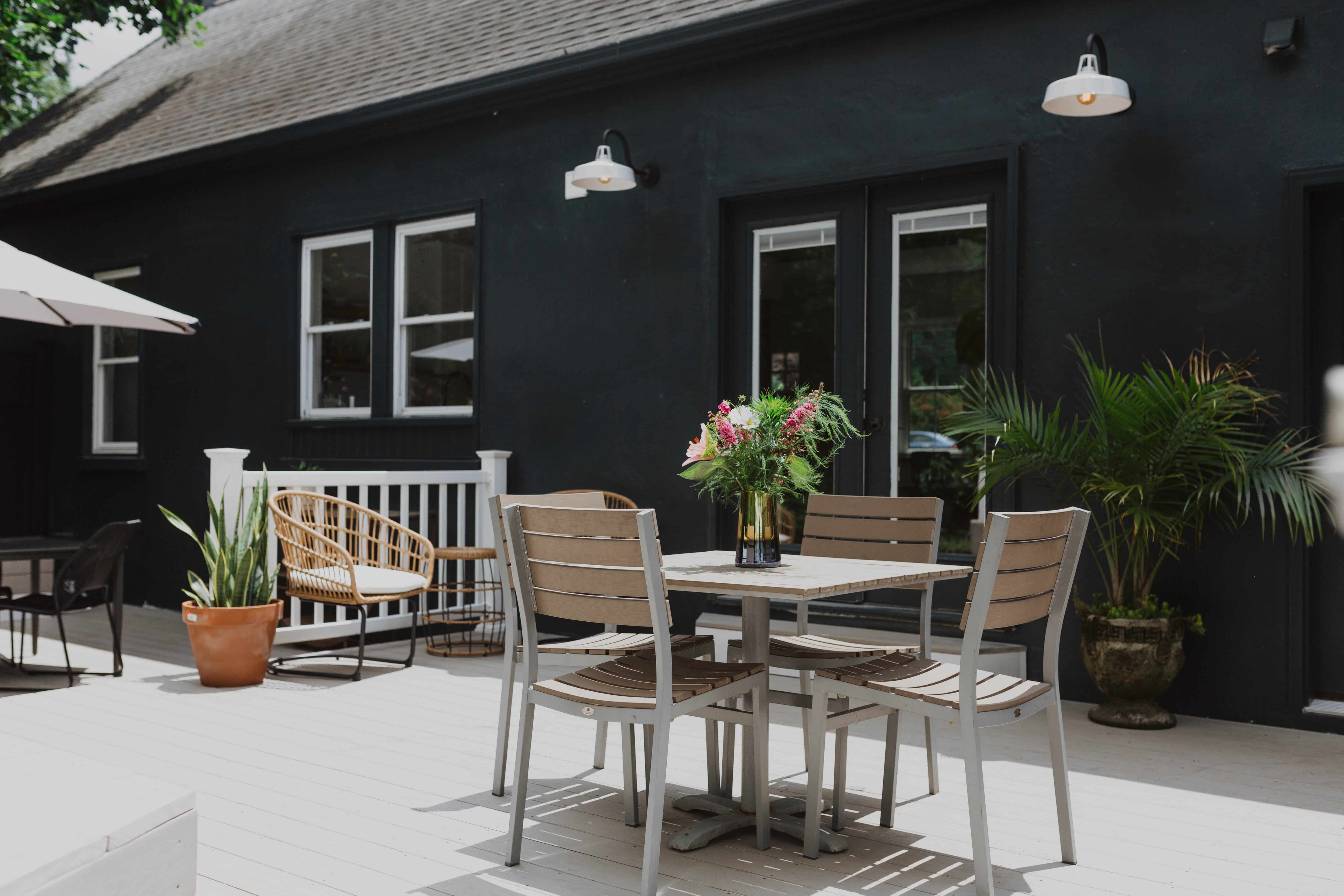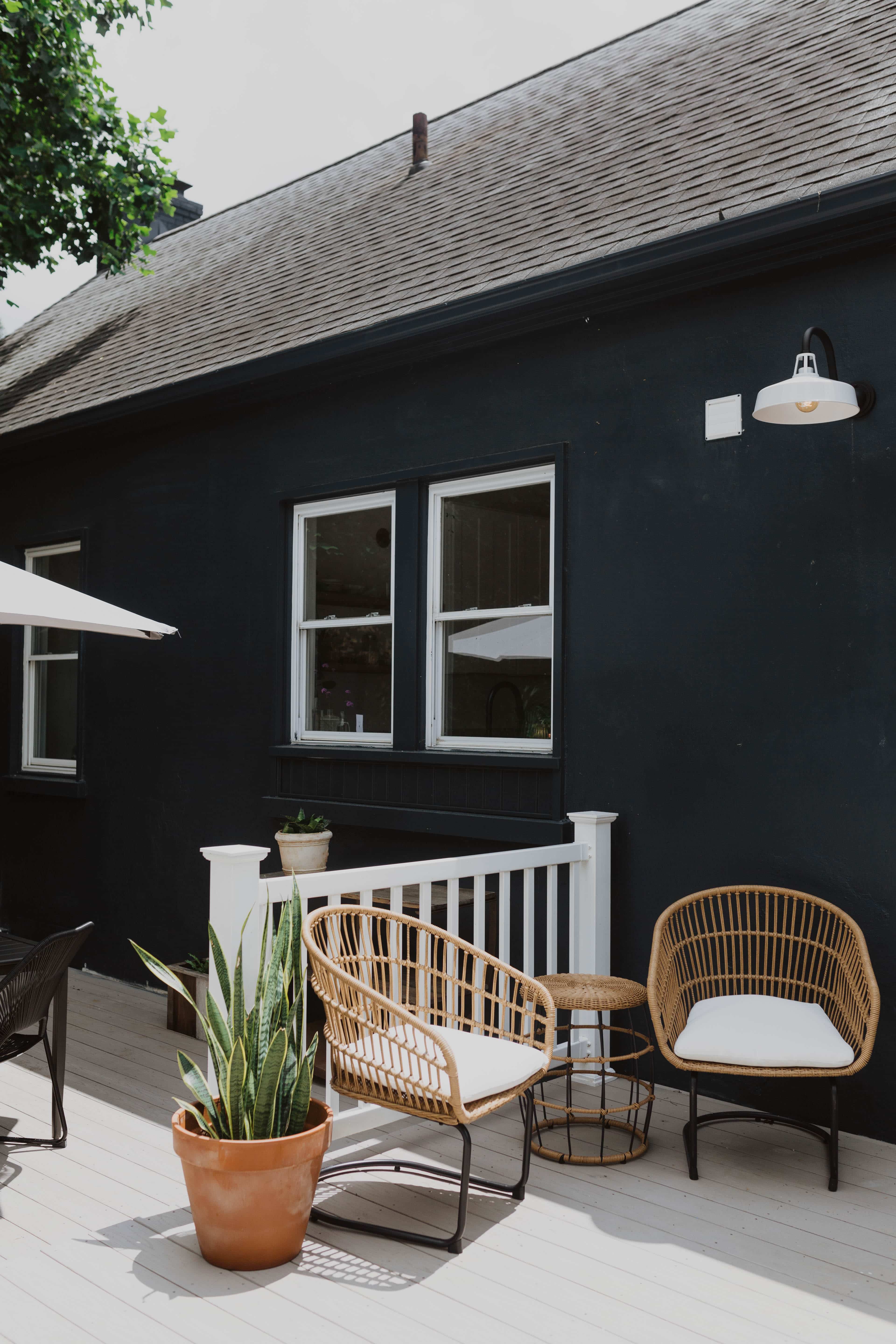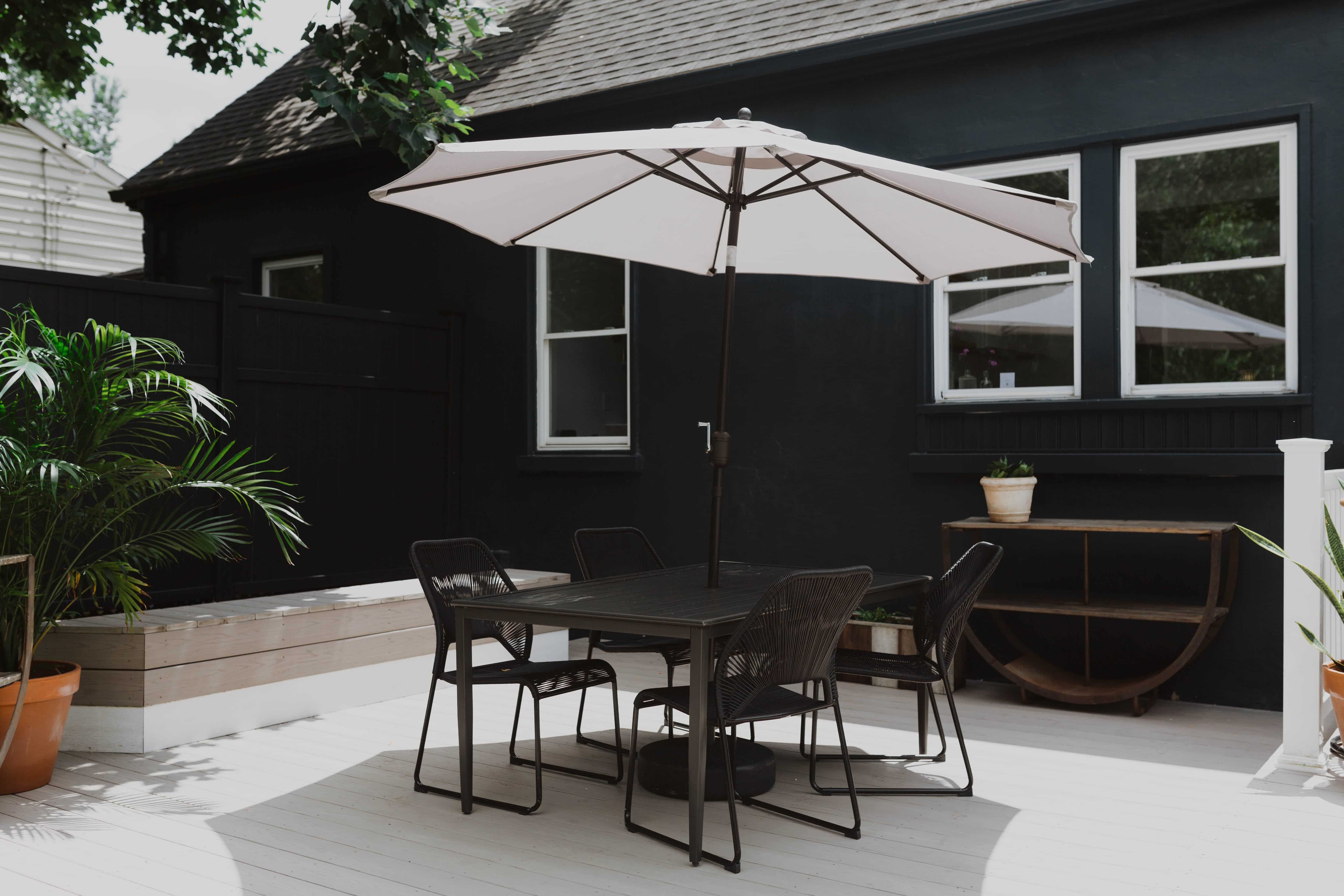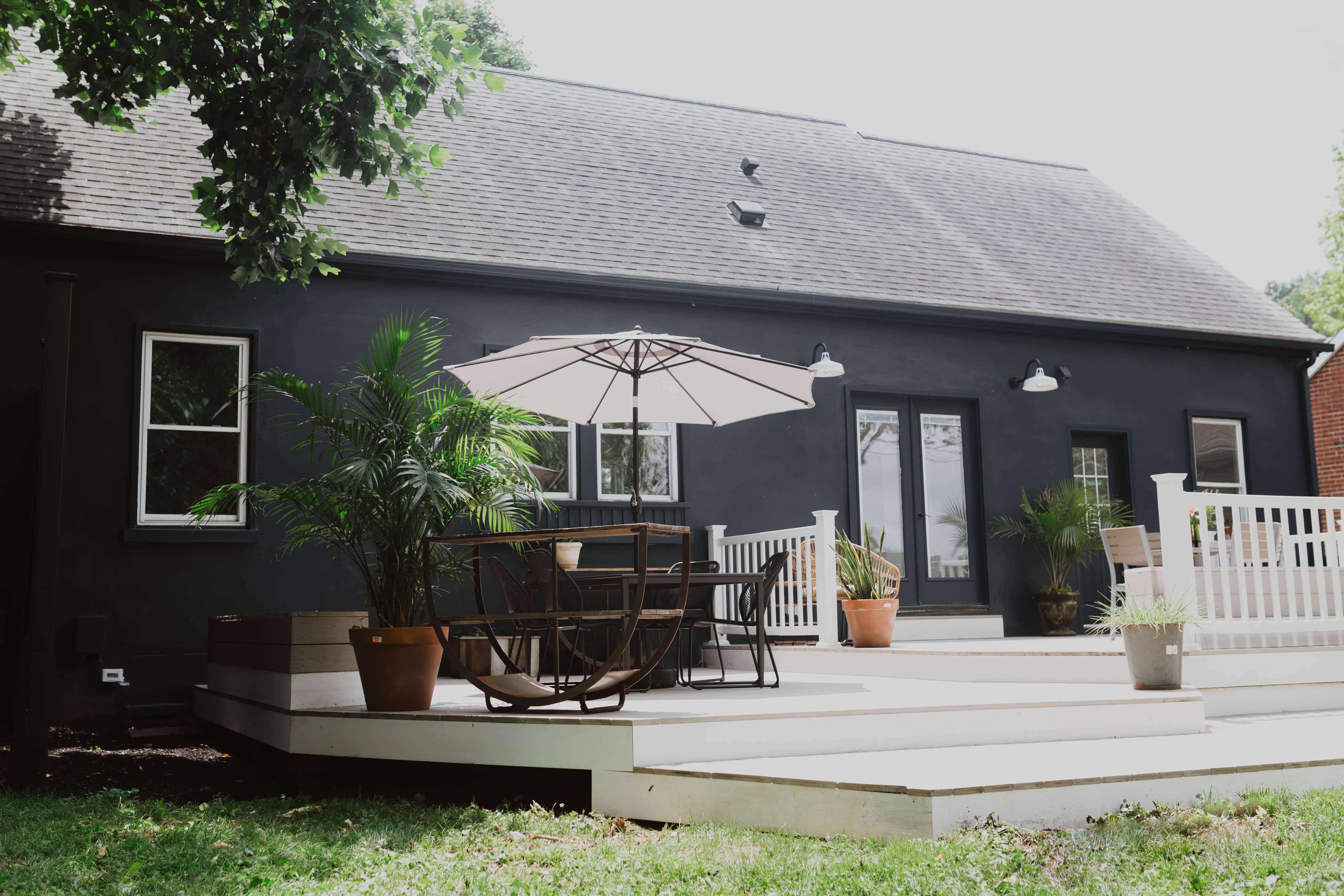 SOURCES | Front Door Sconces | Back Door Sconces
Now that it's all said and done and we can stand back and admire the final product, I'm happy to say I'm glad we went with our gut just like every other project we do. Columbia Avenue is one for the books and ready for her owners to make their appearance. It's been a good, good ride, Columbia. We love ya.
sincerely,
Claude + Chris + the Team
credits:
Photography creds go to Julia Wanner
Tyler Martin who is master of his trade making concrete countertops
Conestoga Mechanical who has done all our HVAC installs for the last v many homes
S&S Plumbing for their incredible plumbing skills