We understand that desire to renovate your space – to transform something into a space that you can thrive within. We also understand that money can be tight, and the cost of renovating is continually increasing. Thankfully we've learned a few things since we first renovated our own house eight years ago. That's why we started this little serious full of tips. You can check out our first 7 tips for renovating on a budget here. So we've decided to continue the serious with 7 more tips for renovating on a budget.
1. MAKE A PLAN
We mentioned this in an earlier blog post, but it's so important in helping you stay on budget that we wanted to say it again. Working ahead can save you a lot on your budget. Do your research and make sure you're getting the best material at the best price point. Plus if you plan ahead, you don't have to pay for expedited orders and rushed shipping that you would have to pay if you were on a time crunch. This will also help you think through all your plans and keep you from second-guessing yourself and changing things last minute. Planning ahead can also keep you from ordering that thing that you saw advertised on social media; or that spur-of-the-moment late night purchase on too little sleep.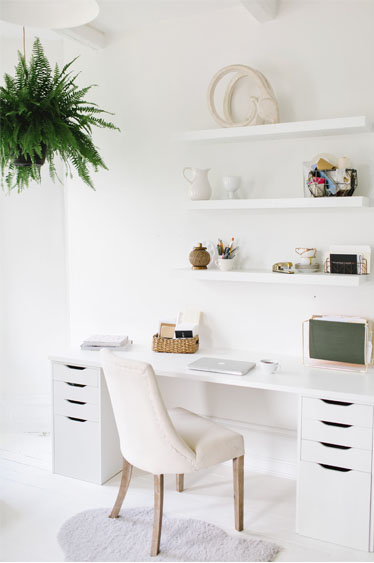 It doesn't mean that you can't still be creative and be flexible with your plan. But it allows you to visualize your project, and keep you from making too many regrettable mistakes. And if it's far enough in advance, you might even be able to watch for things on sale. Our team works to create a moodboard, with pictures that inspire us and remind us what we'd like the space to look like in the end.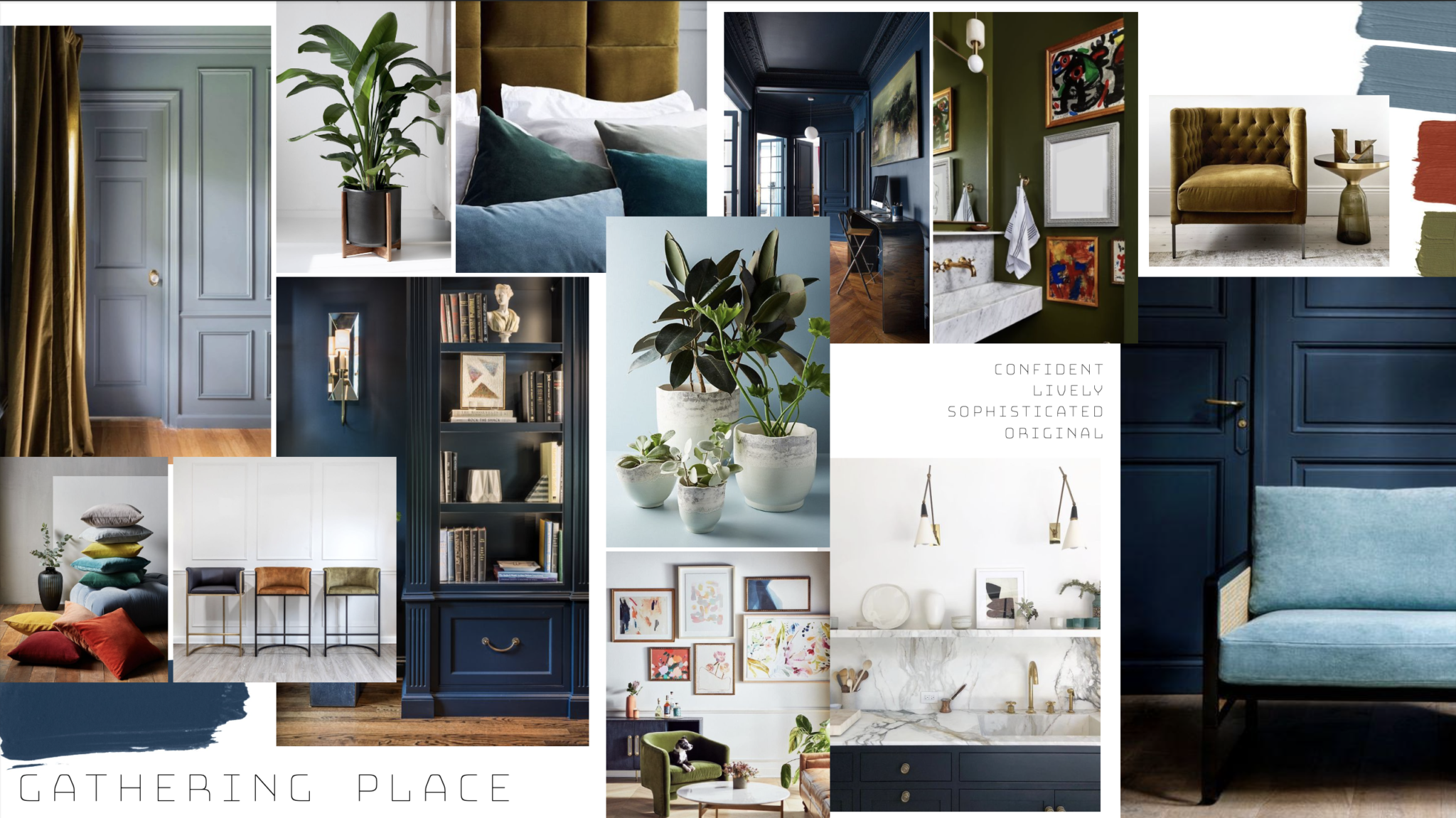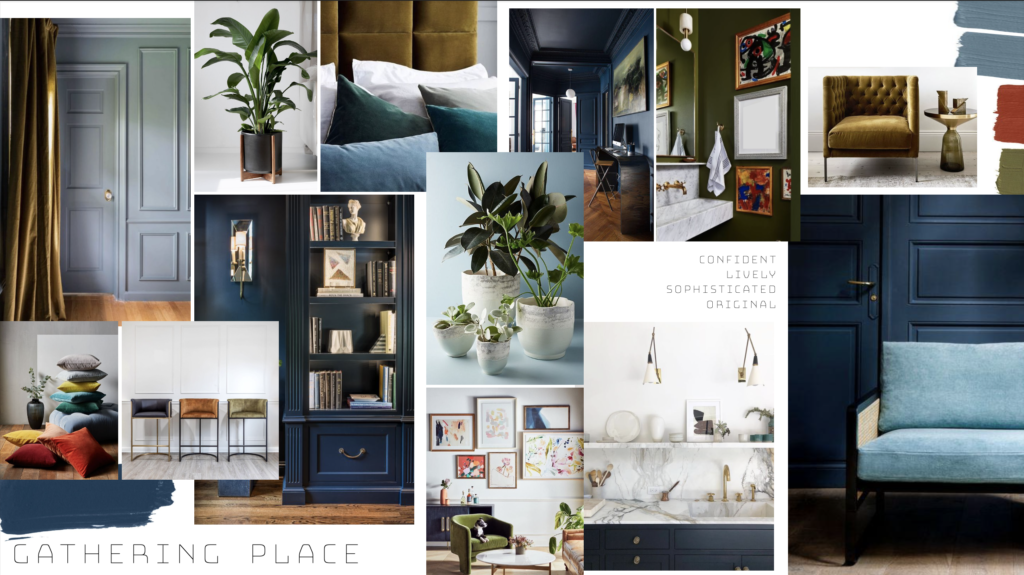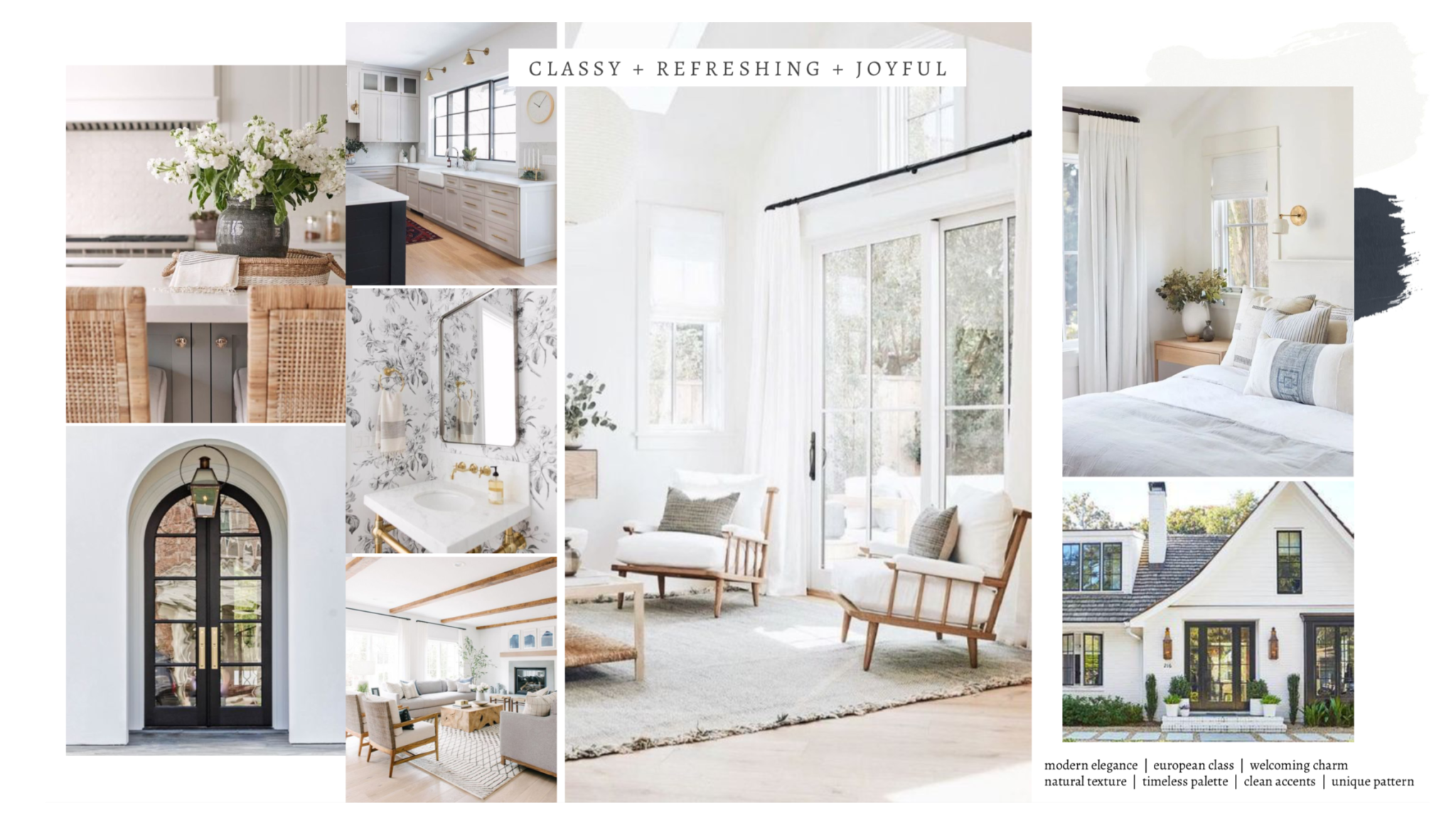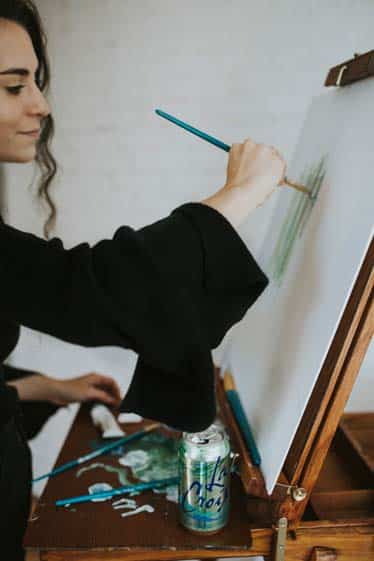 2. DON'T UNDERESTIMATE THE POWER OF PAINT
Not only is painting a less expensive way to spruce up and change the look of a room. But painting the space yourself can cut down on some of your costs. You don't have to be a professional to still do a decent job that most people won't critique, and not having to hire a professional painter can save you some money. If you're really nervous about painting, start with the rooms that people are less likely to see. If it's just not your thing, then you can hire a painter to finish it.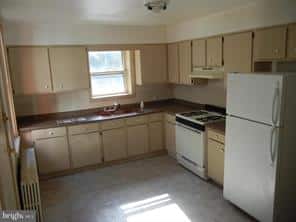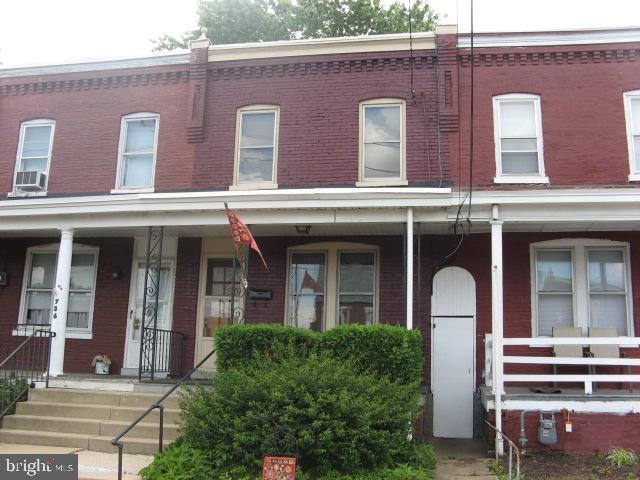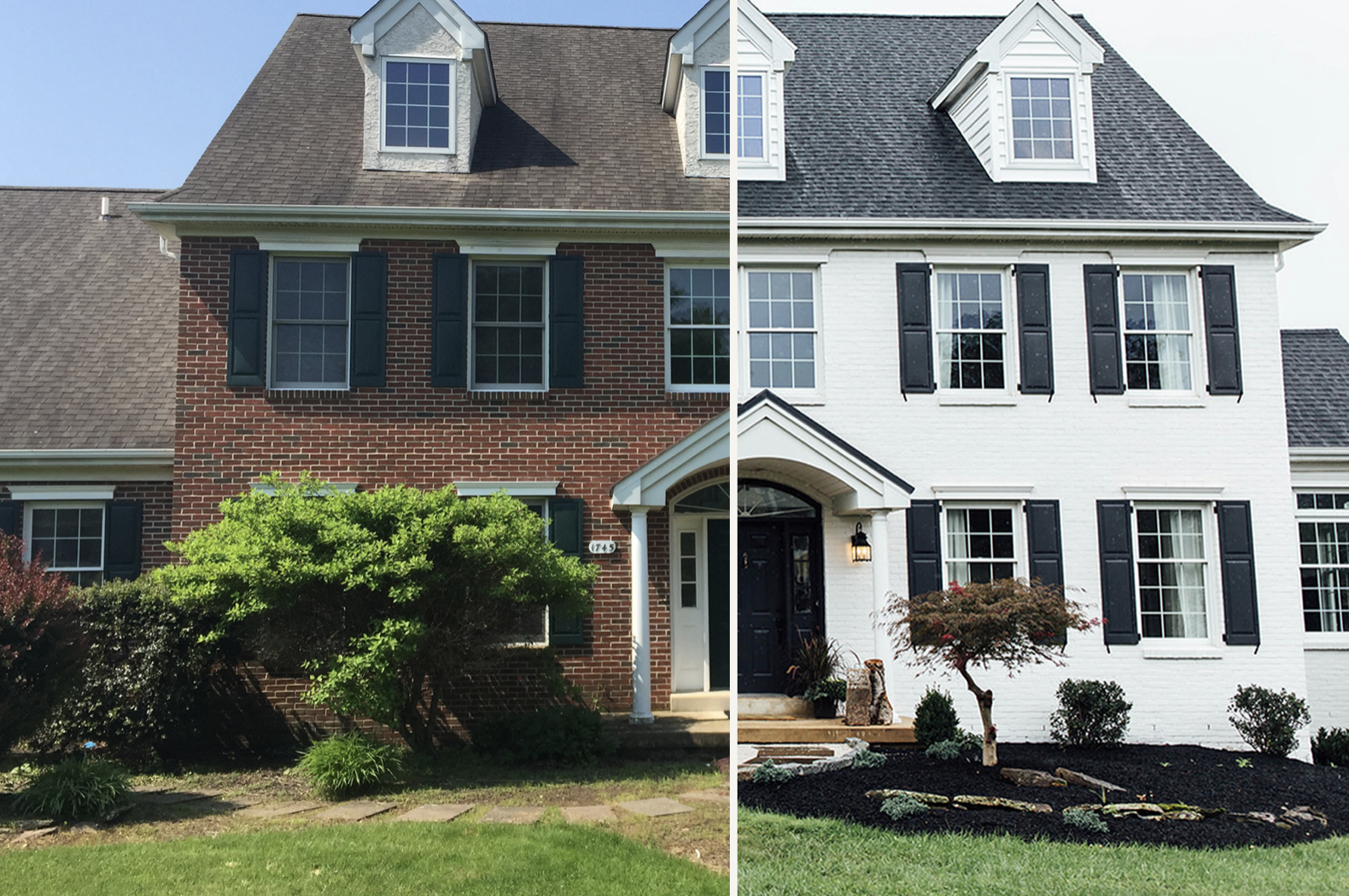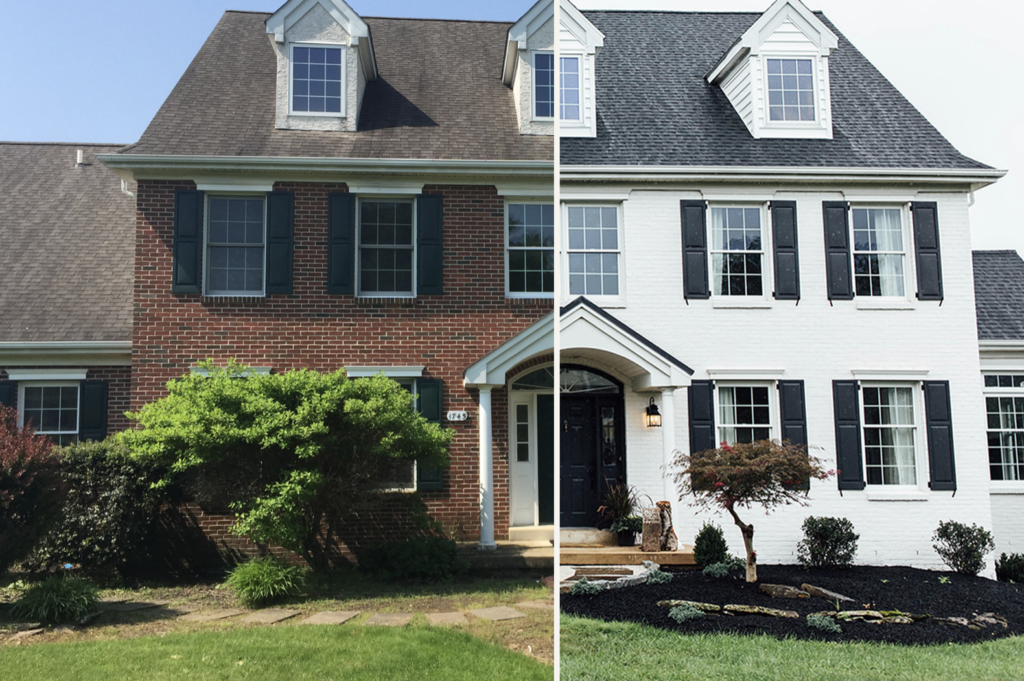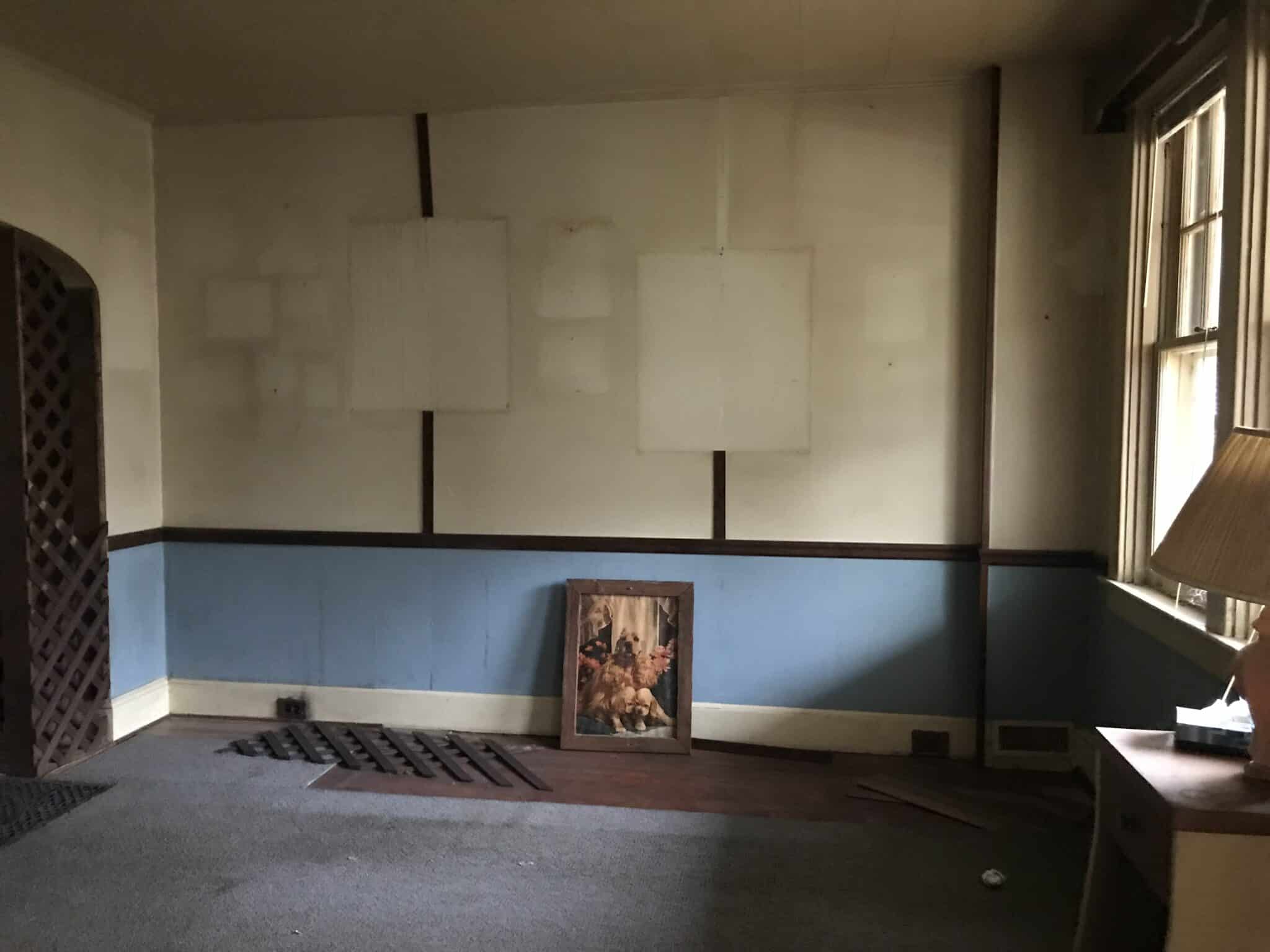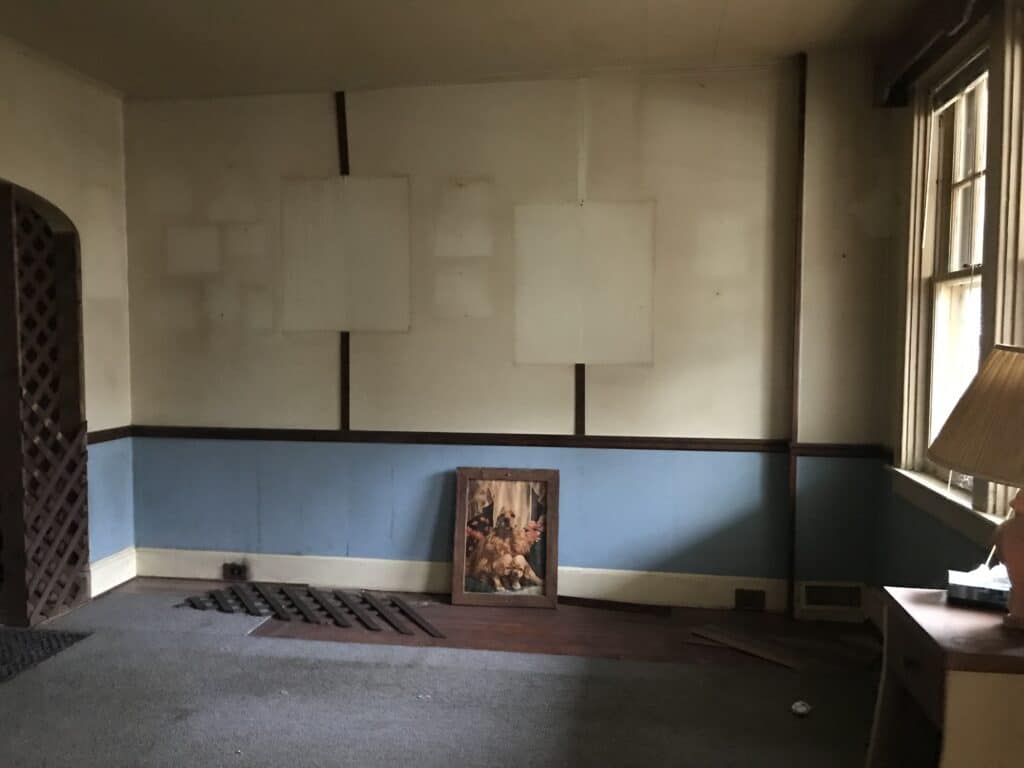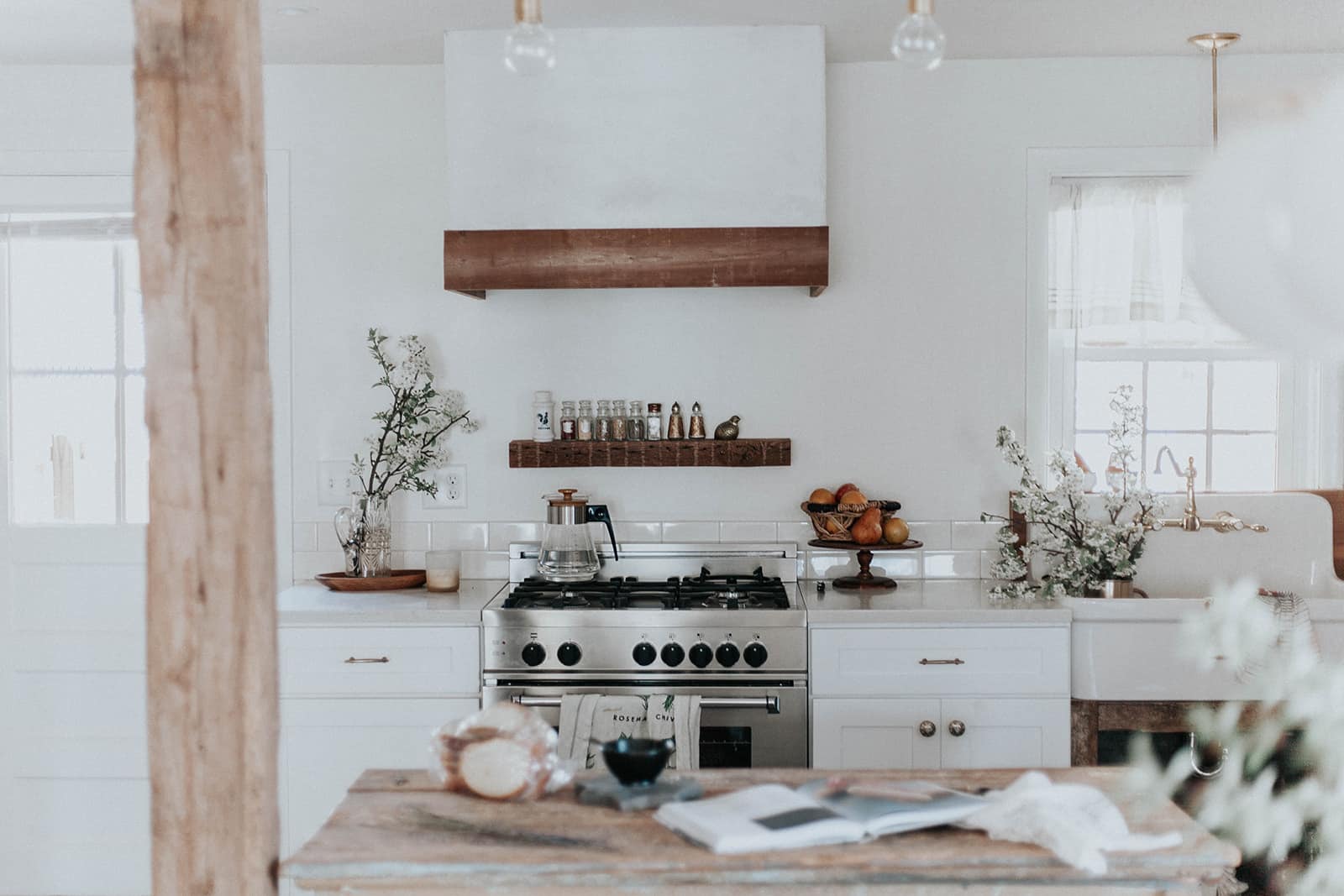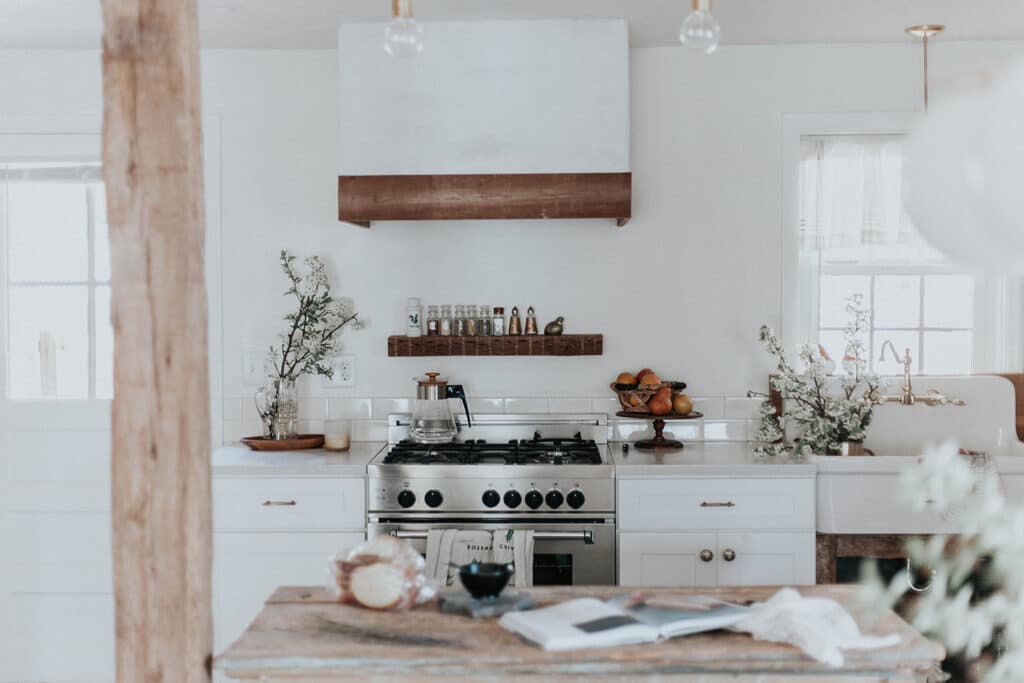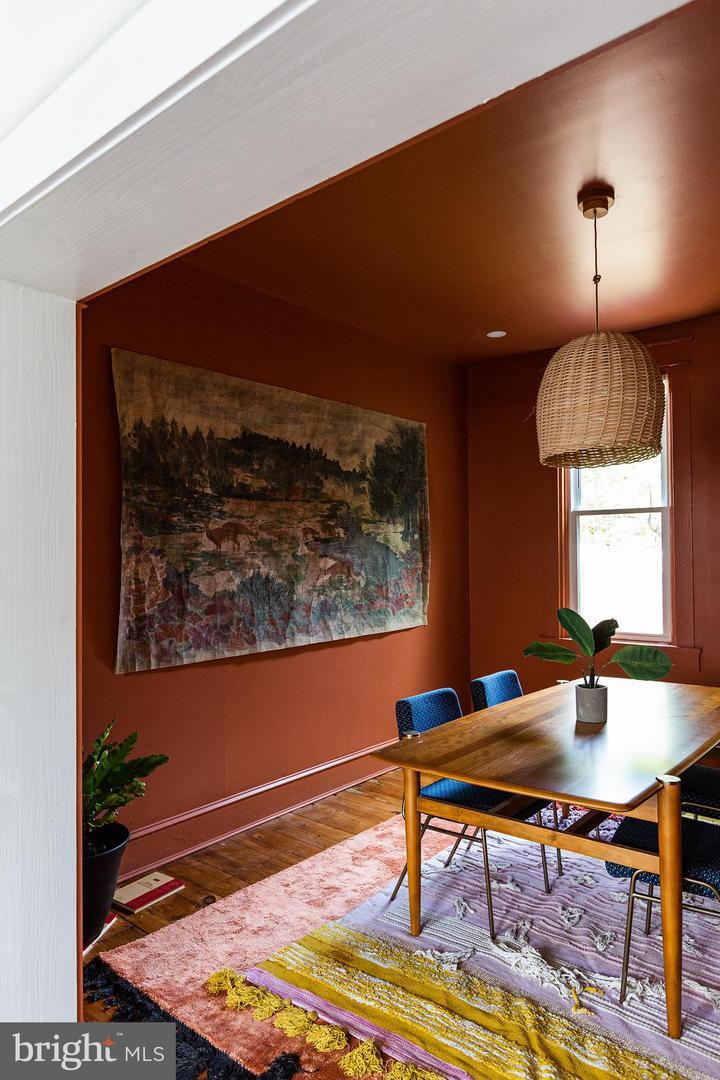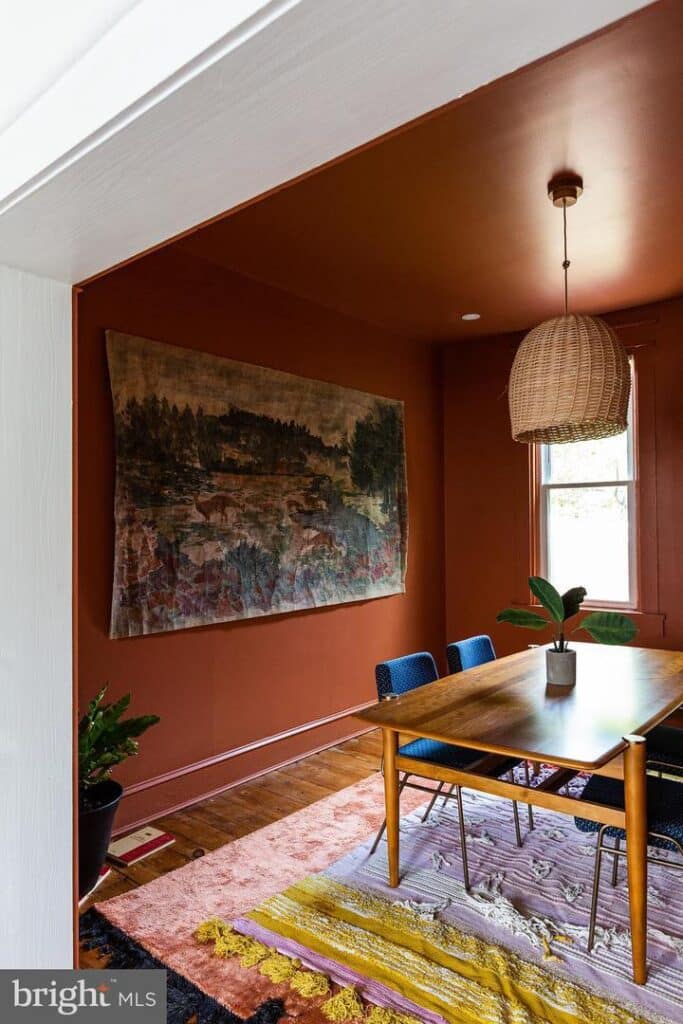 3. LOOK FOR THINGS SECOND HAND
If you like vintage items, look for second hand kitchen sinks or bathroom vanities. You can sometimes find great deals on character-rich unique items! This is especially a great way to give a bedroom or the living room a face-lift. In some cases though it can also help your bathroom, repurposing an old dresser and making it into your vanity can also save some bucks and you end up with more character in the end.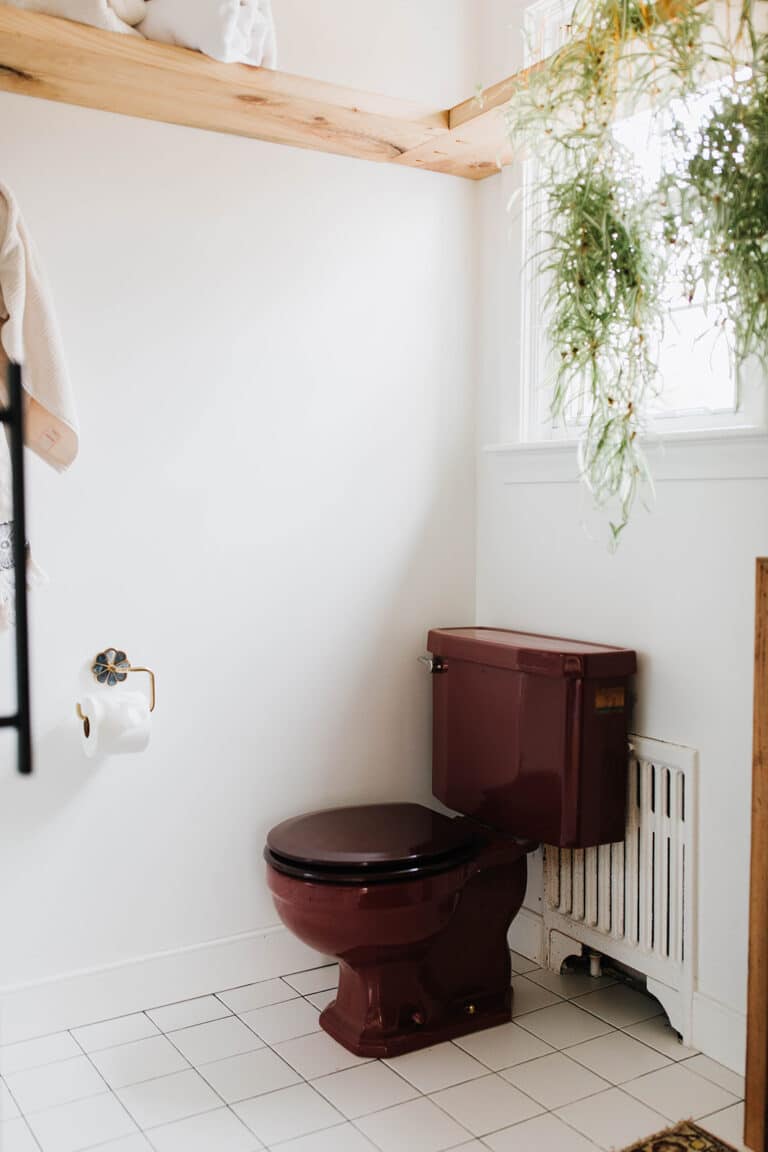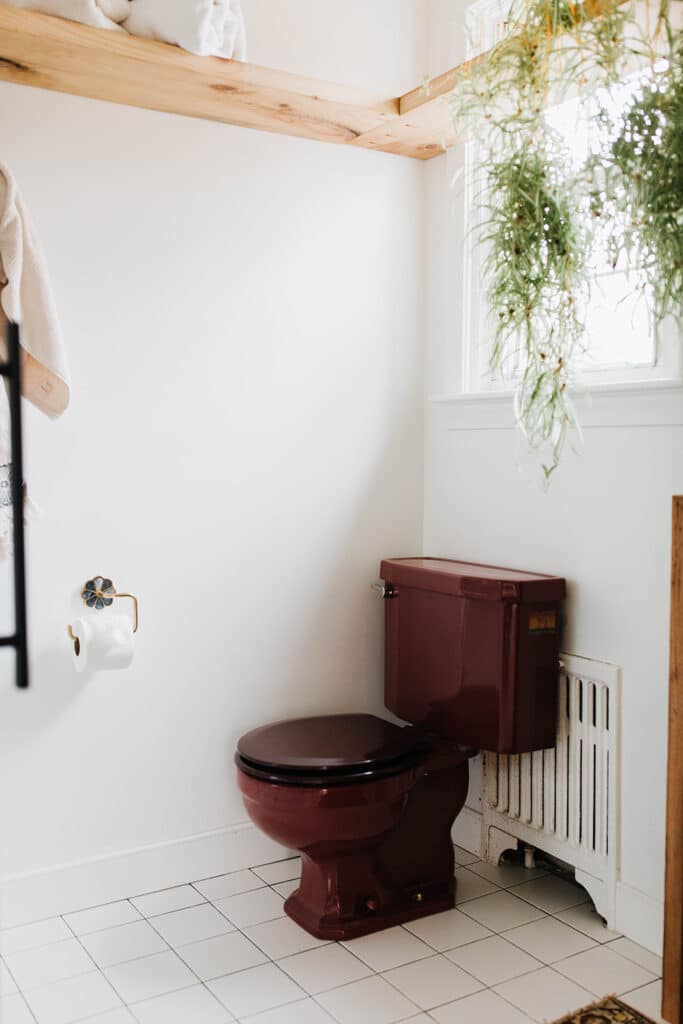 Claudia is notorious for using second hand stuff. It's not unusual for her to go to a local thrift store or auction and come home with something. And if you live locally you can check out our blog post – 8 Must-See Thrift Stores.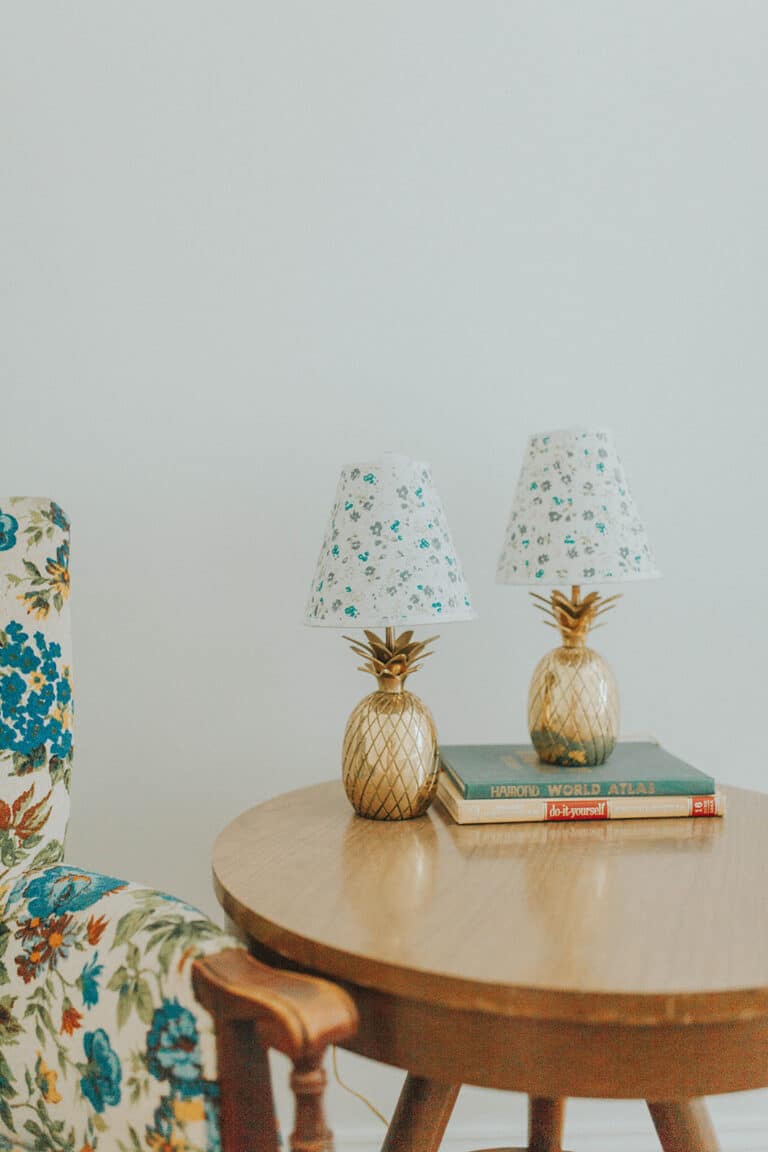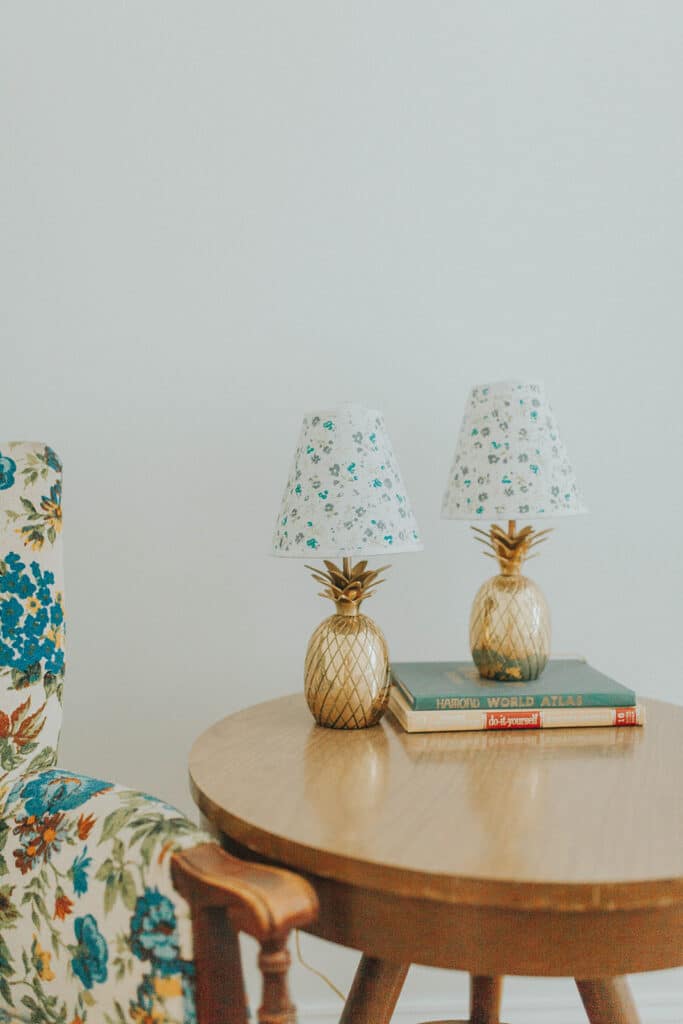 4. DO YOUR OWN LANDSCAPING
Doing your own landscape is low-level risk. If it doesn't turn out you can try again. You can also often pick up discount bushes if you wait for the off-season, and keep them alive with a little watering and care. Simply laying down stones, or planting some bushed can transform a small space. Or it could be as simple as cleaning up the exterior of your house by trimming bushes and cutting the grass.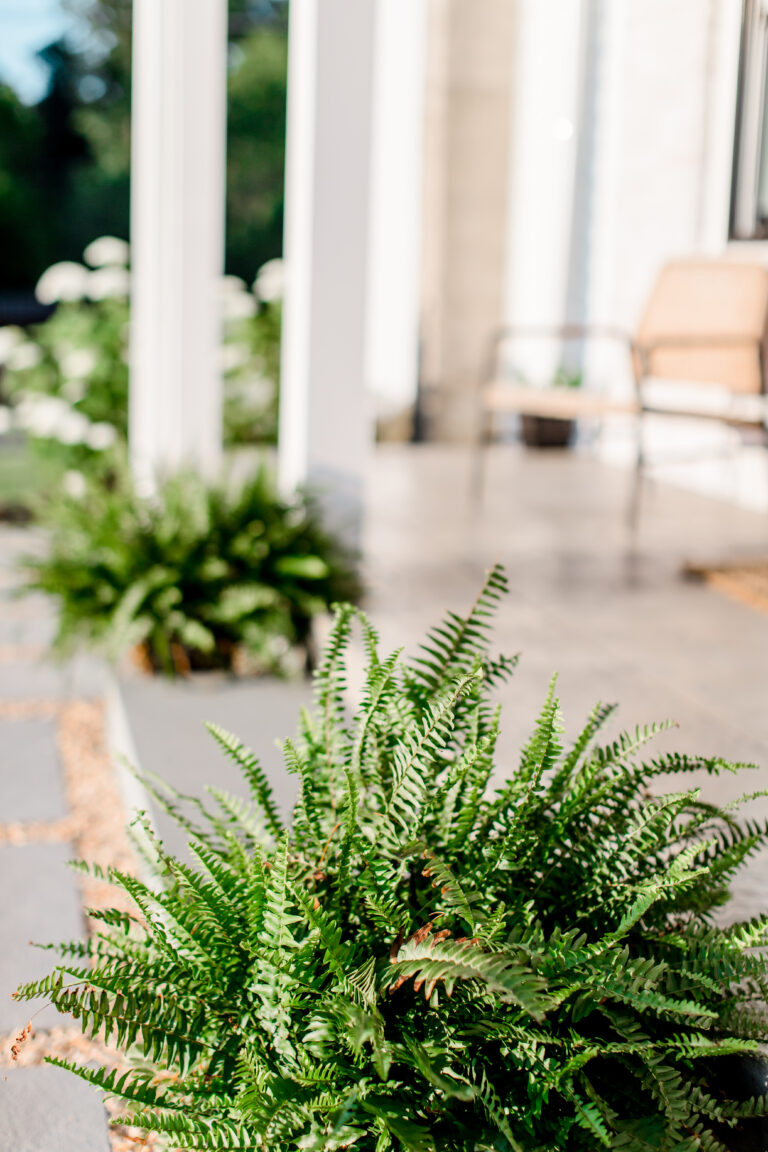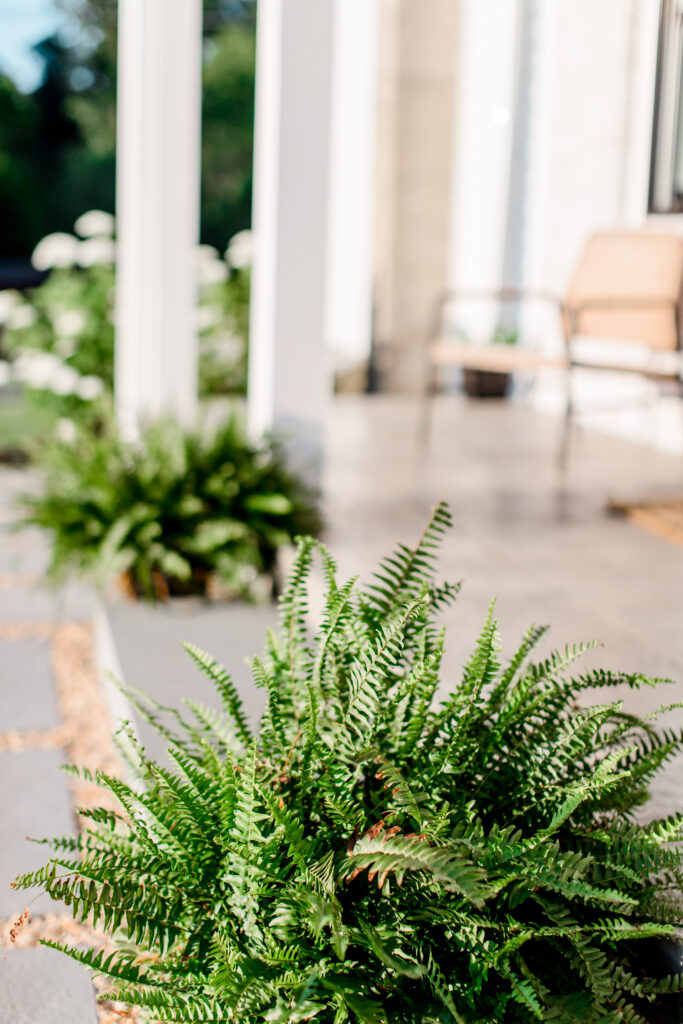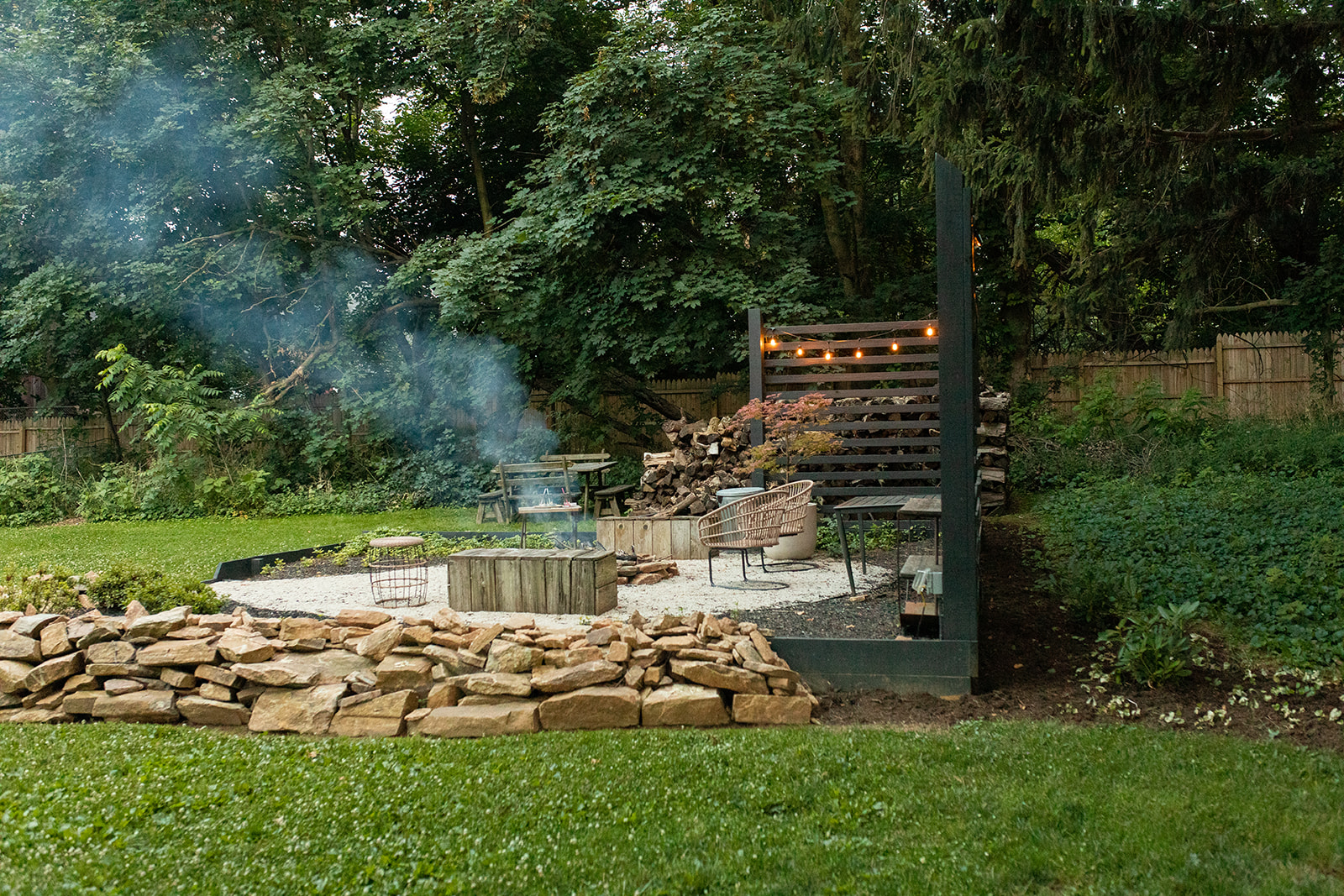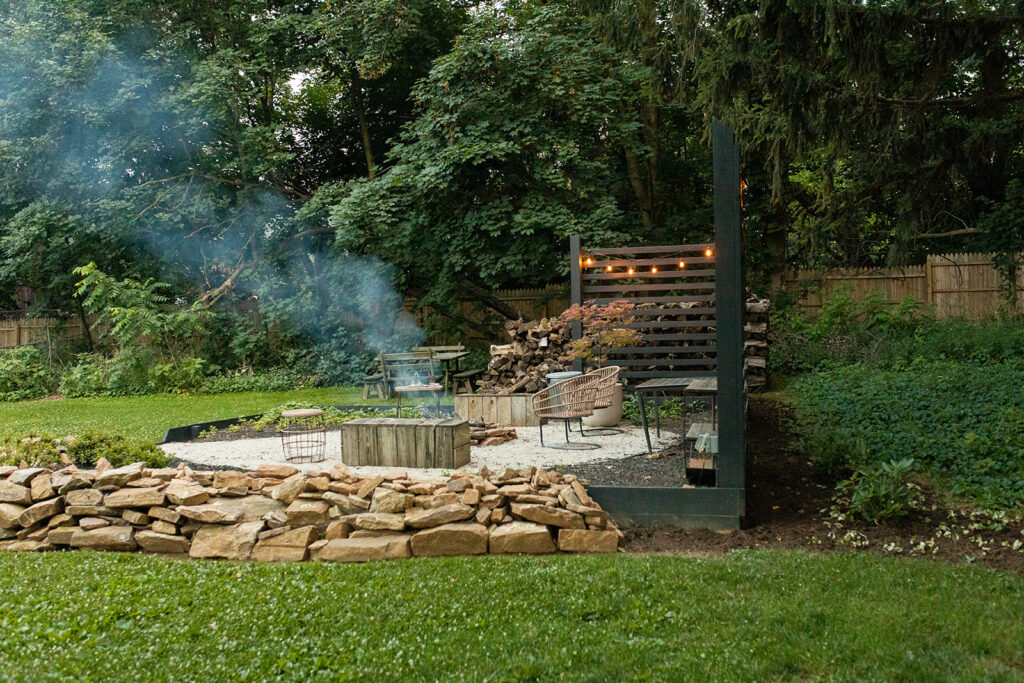 5. LOOK INTO YOUR FLOORING
Depending on the size of your project, you can sometimes find good deals on flooring at outlet stores, or flooring stores that sell overage lots (small amounts left over from jobs). This can drastically cut down the cost of your flooring. Or if you have old hardwood floors, you can choose to just sand them and paint them.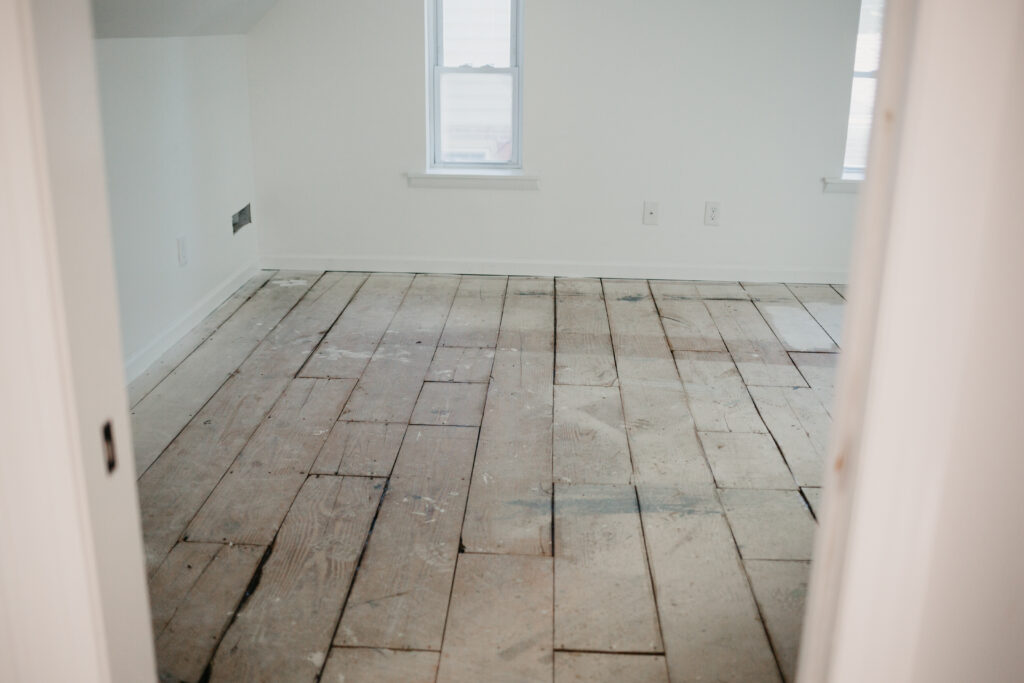 6. DO YOUR OWN DEMOLITION
As long a you feel comfortable knocking down some walls on your on, you can save money by doing your own demo work. Just be prepared to get dusty and dirty – but honestly knocking down walls can be fun. So grab some tools and start destroying the walls you hate.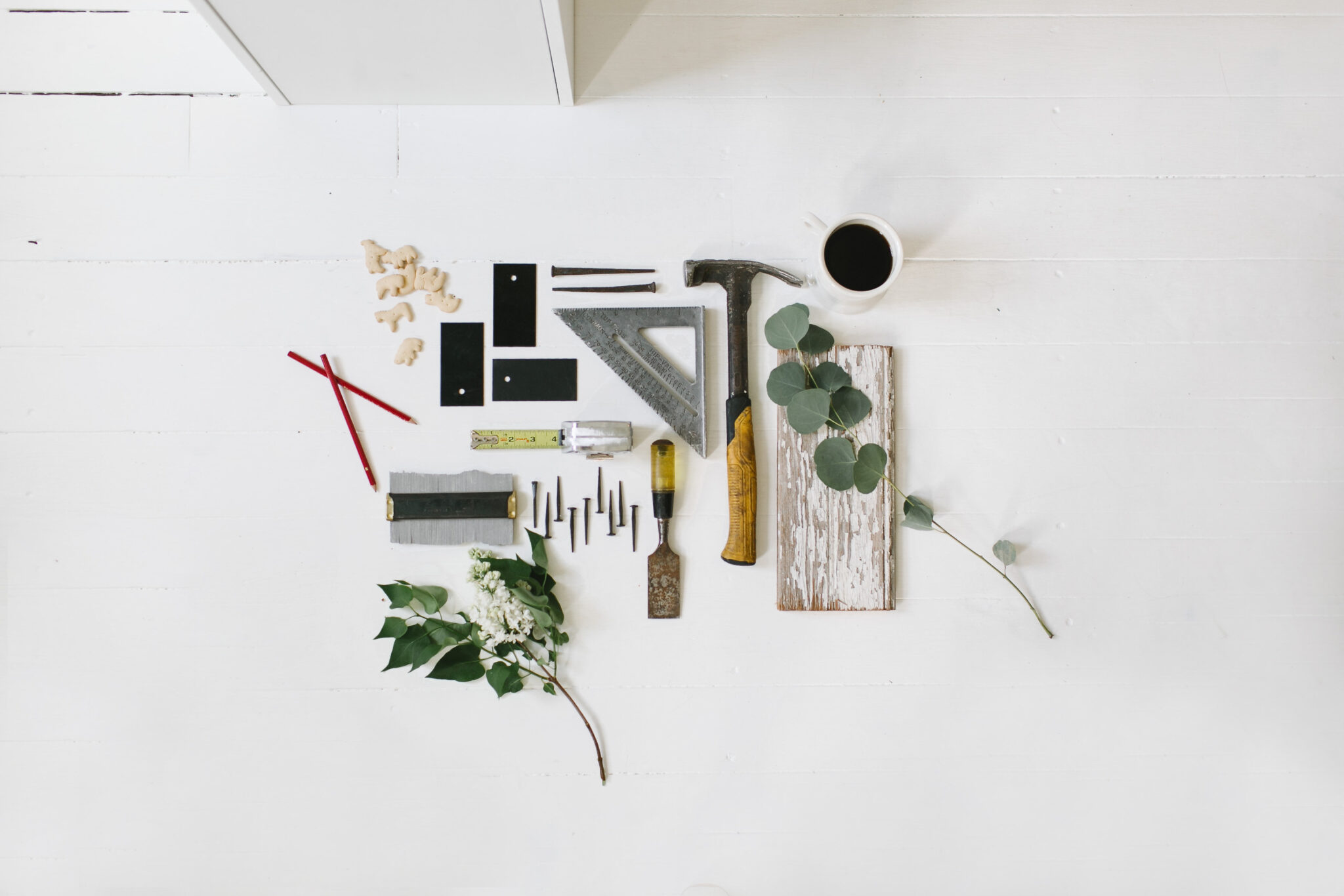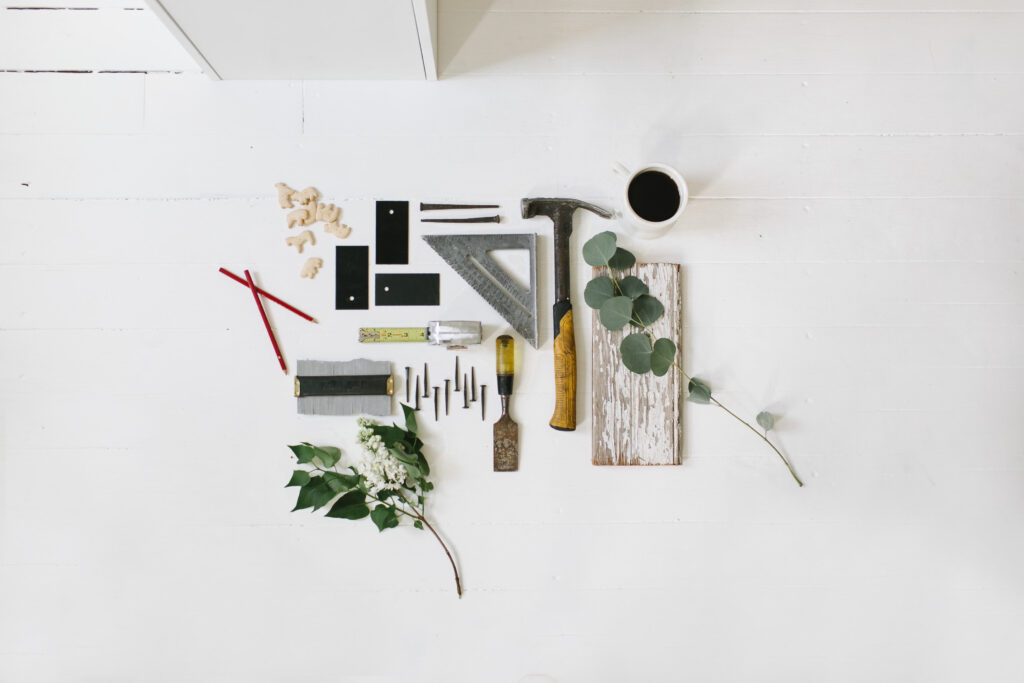 7. START WITH THE SPACES YOU SEE THE MOST
Start in the rooms that you spend the most time in. If you spend a lot of time in the kitchen and that's the space that's driving you crazy, start there. If your master bathroom is a space that makes you cringe, start there. You can start in certain rooms and continue to expand your renovation as you have the money for it. You do not need to tackle the entire project at once. Plan ahead, set goals and create a realistic timeline.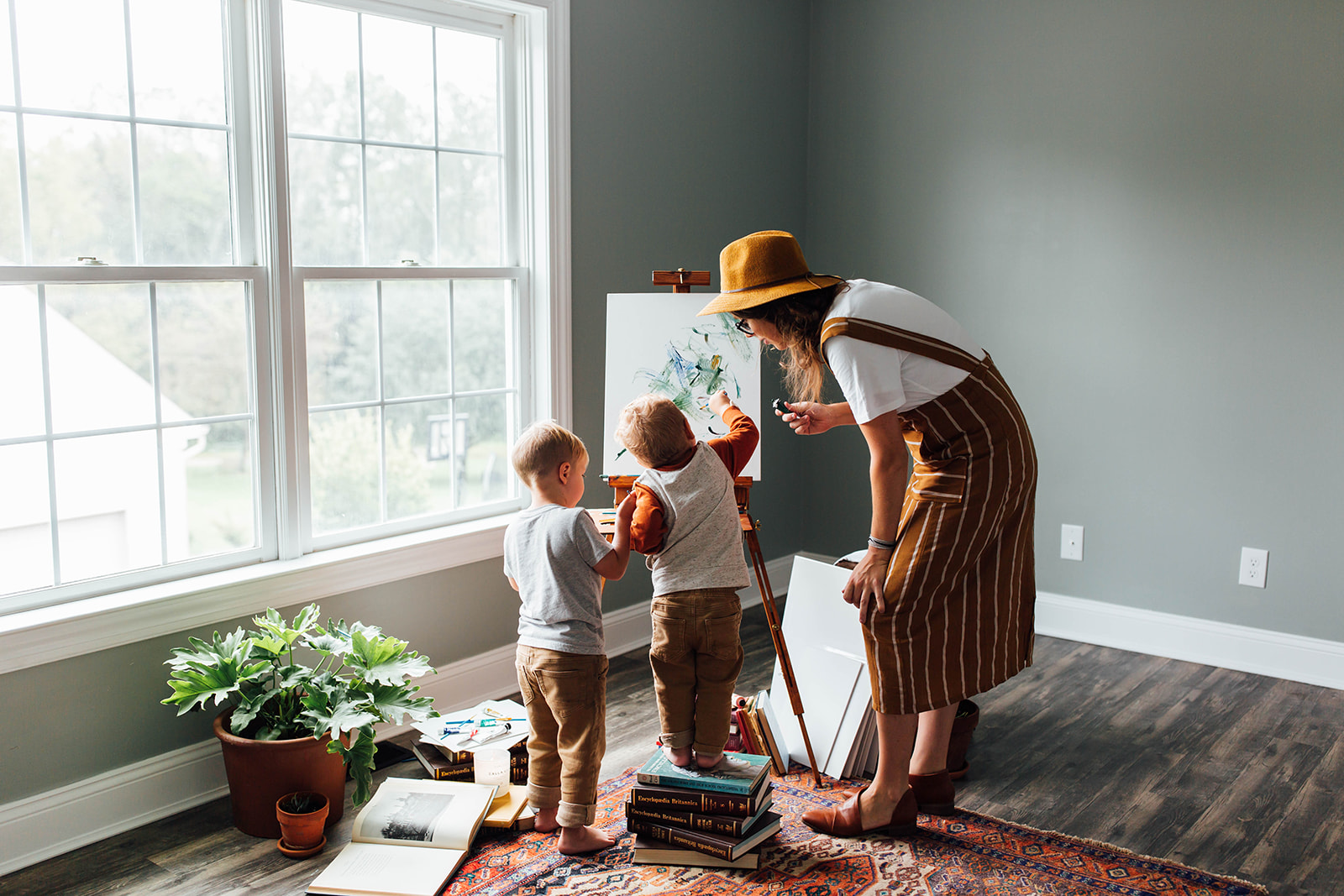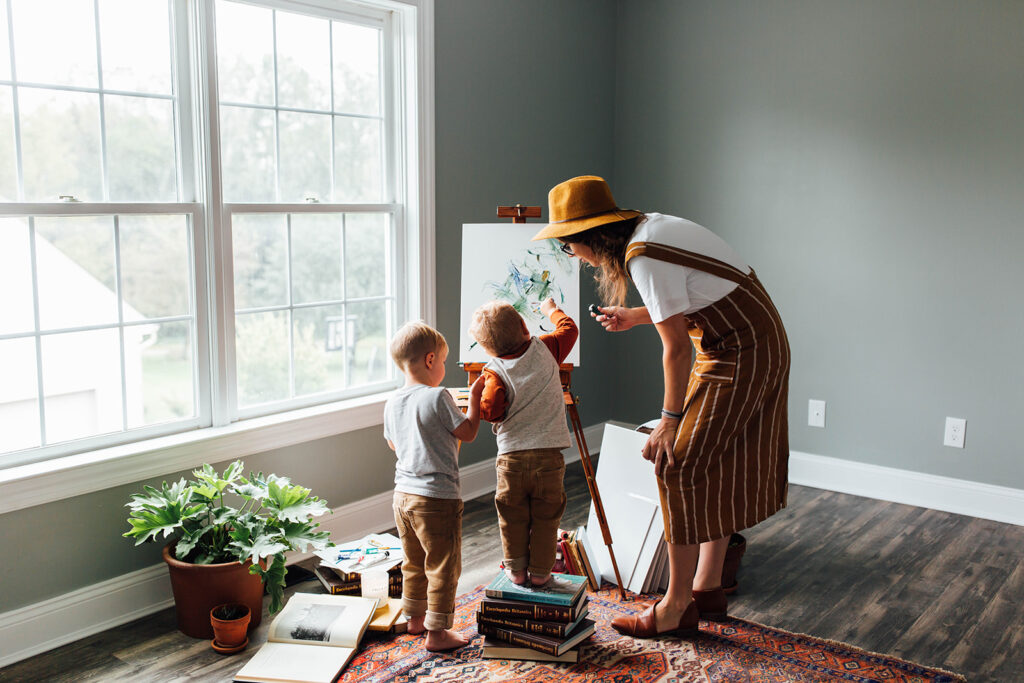 CONCLUSION
If you are tight for money on a project, one of the best places to save money is in the bedrooms. Adding new paint and recessed lighting to a bedroom will transform it. Just add a few pieces of fun furniture and you are done. In the end, renovating isn't going to be cheap, but you can save money on your project along the way.
And if you'd like to, we'd also love to work with you! We are creative space designers. We're passionate about helping you transform your spaces into a place to thrive. Learn more about how you could work with us here.