Skip to content
Design decisions are made from one of three priorities- beauty, affordability or functionality.
When you can implement a solution or find a product that fits all three, it's a no-brainer. But most times, as designers, it's our job to compromise on one and focus on another.
As house flippers, these three priorities pull at us all the time, shaping the spaces we create.
When we first entered Woodlyn Avenue we could easily picture a small family moving in there. We could picture them having BBQ's on the back deck, putting together puzzles in the living room, waking up at all hours to put kids back to sleep and gathering around the dining room table every evening. Perhaps it was these visions that caused us to approach this home prioritizing functionality.
MEET WOODLYN AVENUE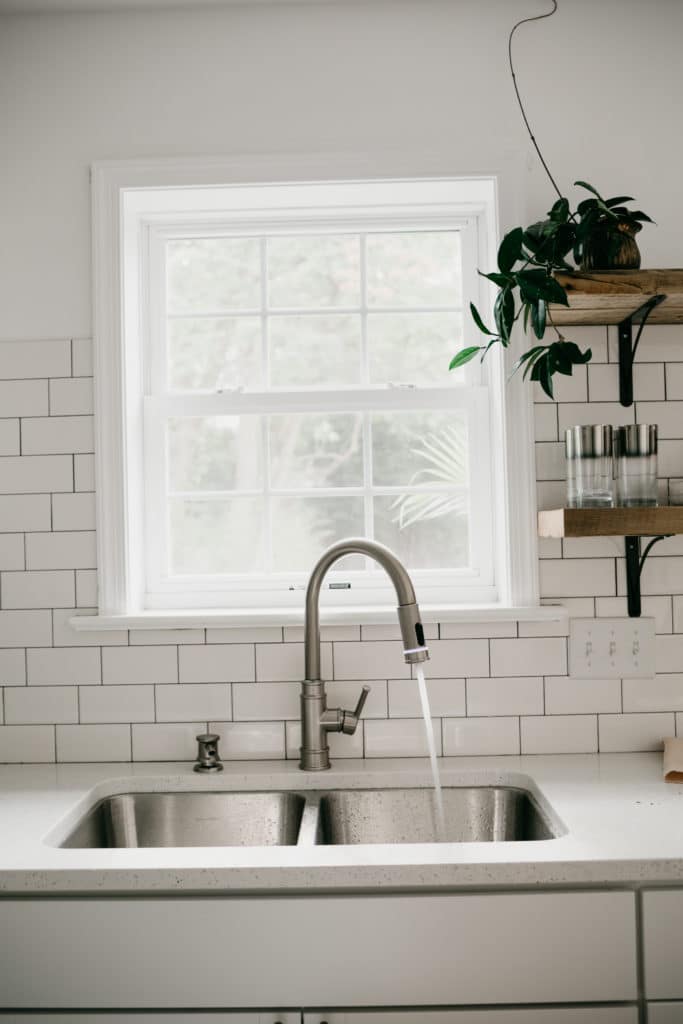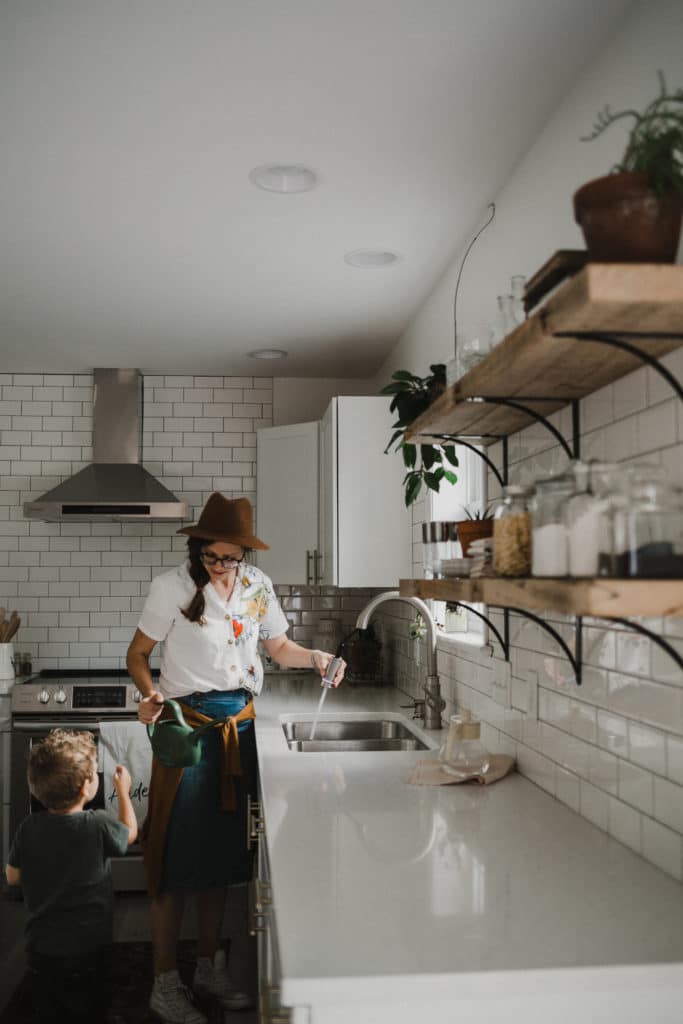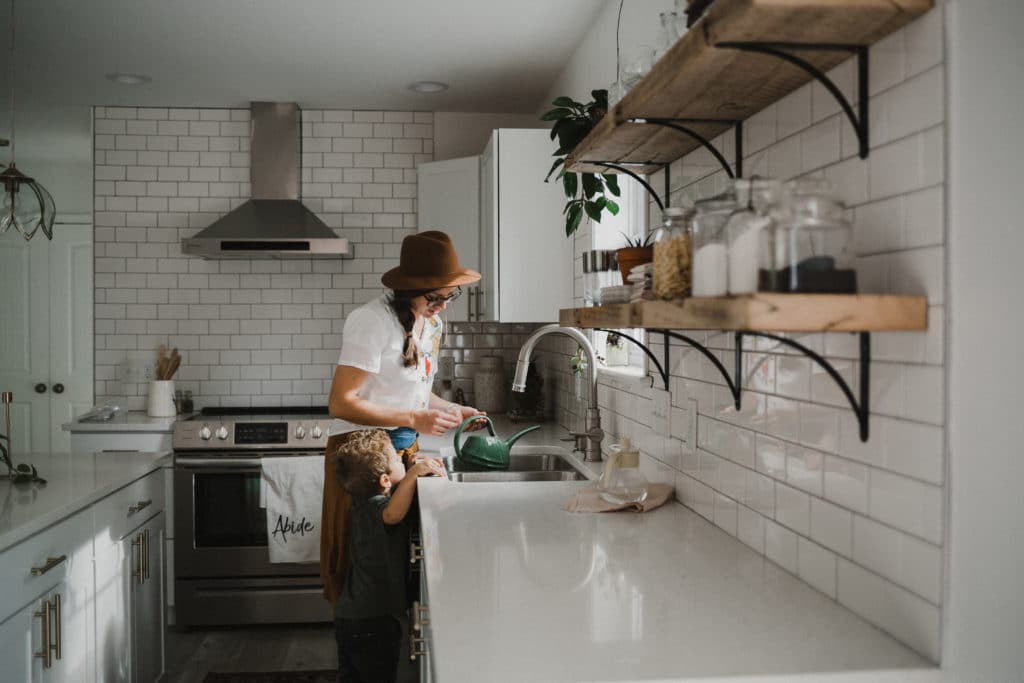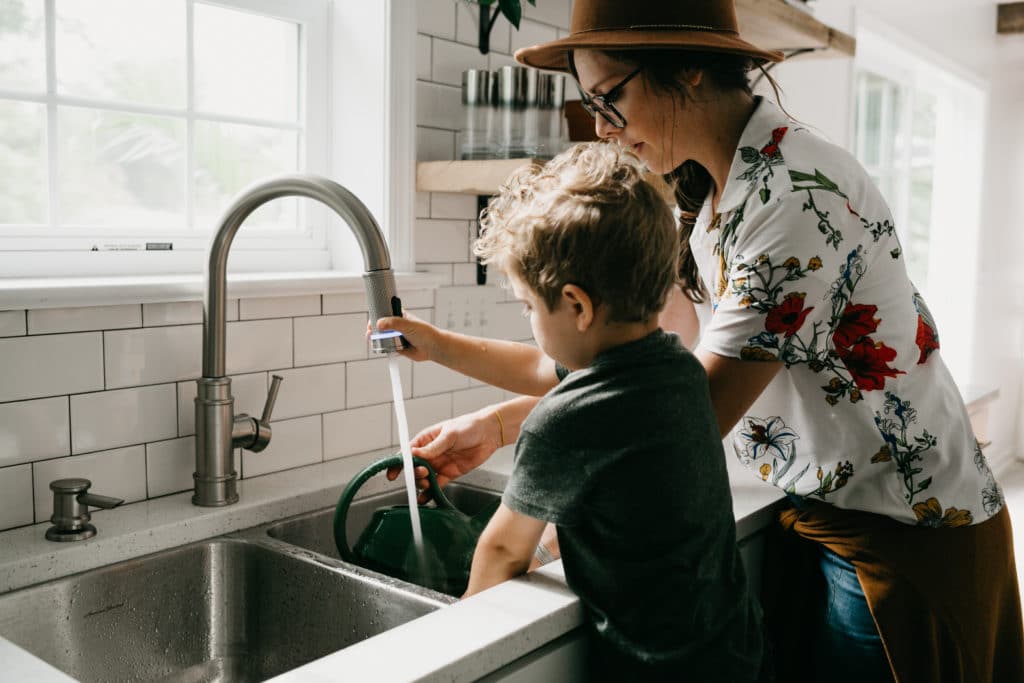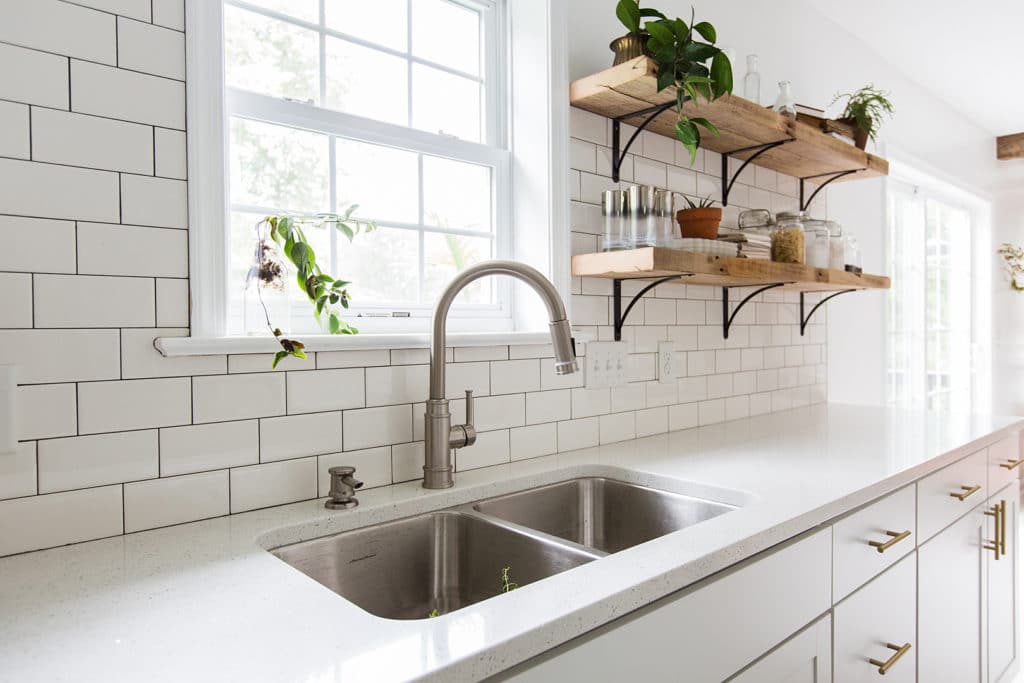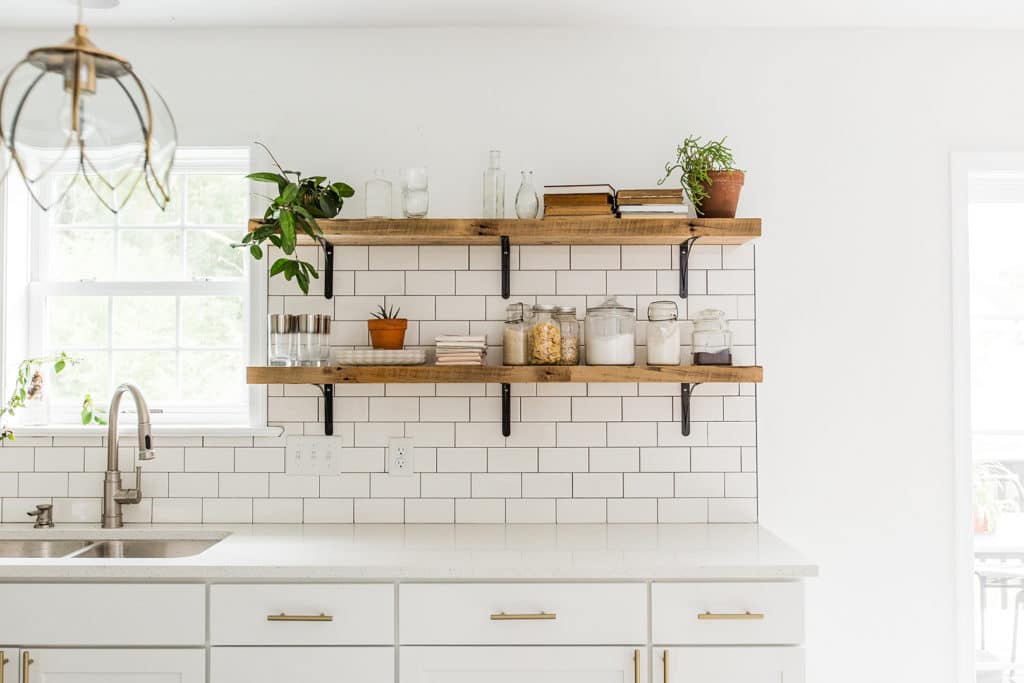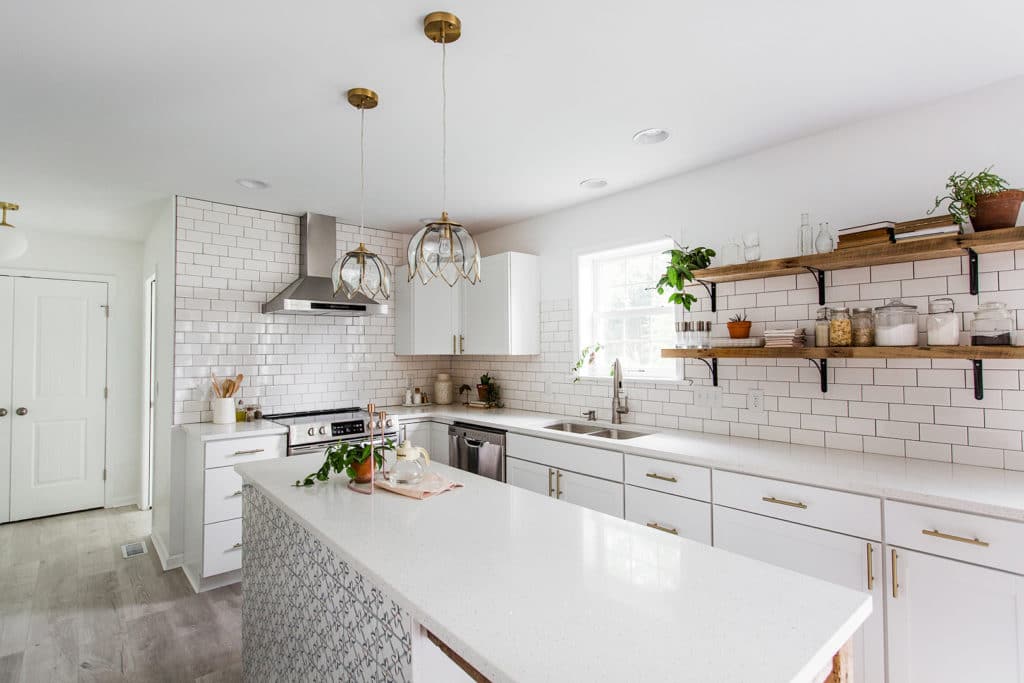 THE PROCESS
This kitchen design was driven by four main areas
Cupboards/shelving
Tile/countertop
Appliances
Lighting
With our priority of functionality, we chose to mix open shelving with closed cupboards. Because we have kids, we understand that the things we keep in our cupboards do not always look pretty and porcelain. Sometimes they are plastic and blue and pink and stained. Soooo, we chose to vary the choices of storage.
Our second step in prioritizing functionality was the tile and countertops. We chose a simple subway tile- reaching to the ceiling in some places- that would be easy to clean. The countertops are made of quartz. And we added a patterned tile to the side of the bar for a pop of color.
Our third step in prioritizing functionality was the incorporation of a high quality faucet. Recently a friend mentioned that when looking for a faucet she just searched on amazon for something cheap. What many fail to realize is that one's faucet is an appliance that they interact with dozens of times a day. That's why we chose this Allentown Kitchen Faucet with a TempSense Indicator, available at
the Home Depot- which provided us with a functional, unique and family friendly solution.
a. This faucet's stainless steel surface is easy to clean and blends with the rest of the design.
b. It has a pull-down sprayer making it easy and efficient to clean the basin.
c. Additionally, the TempSense indicator changes colors from red to blue based on the temperature of the water. This serves to save time, save water and stops one from unexpectedly sticking their hand into scorching hot water. (ie. me)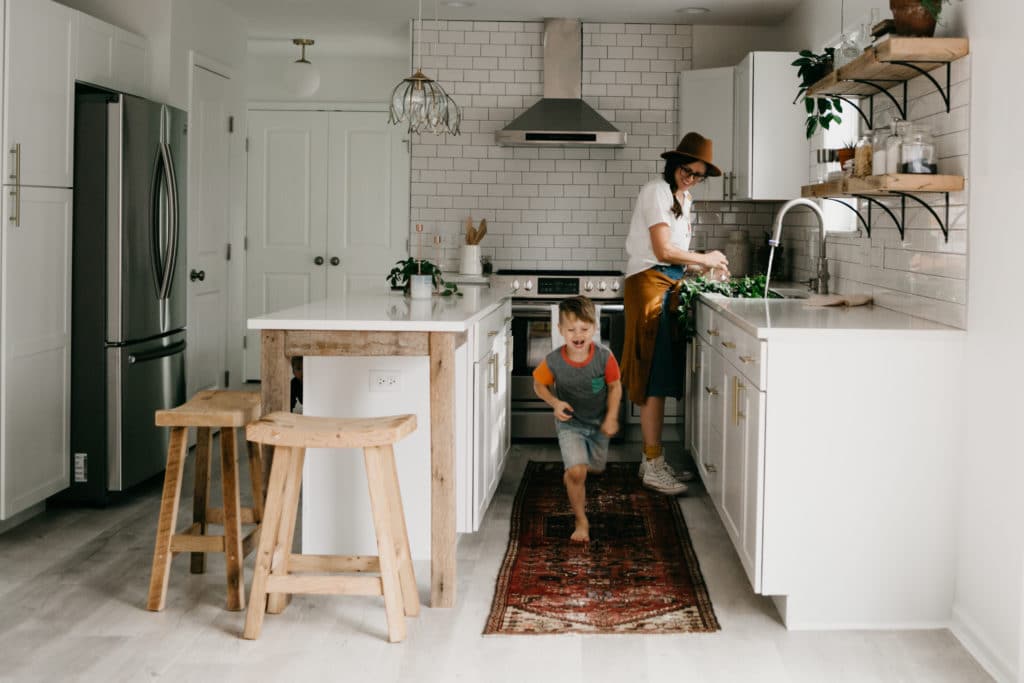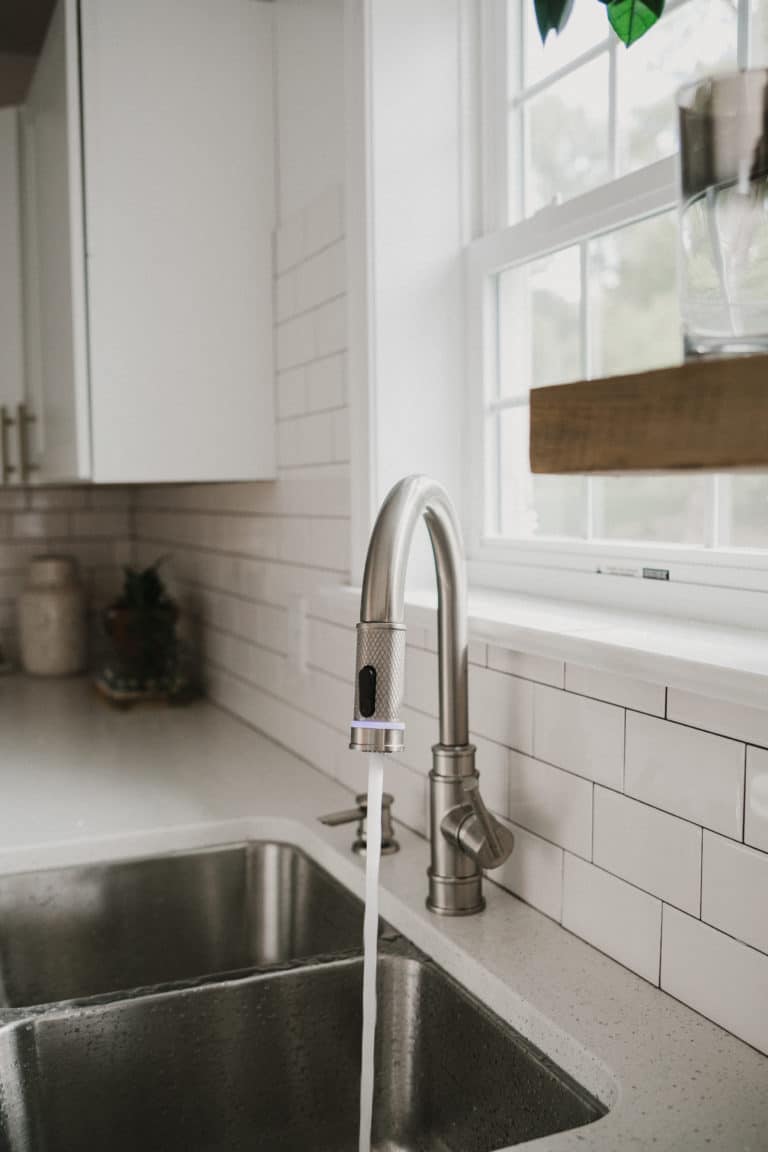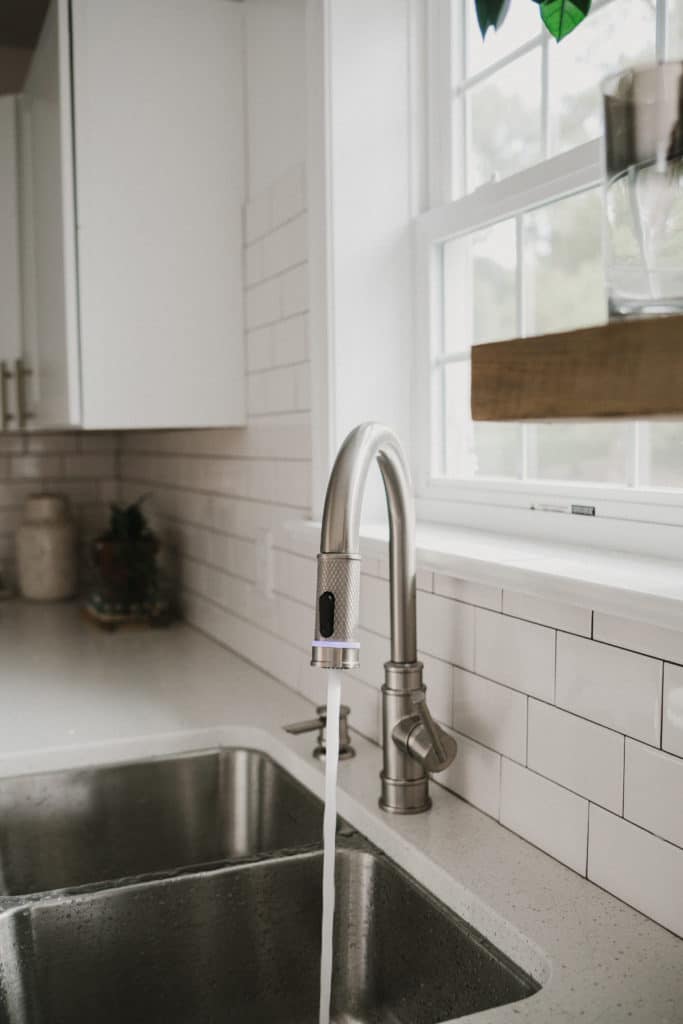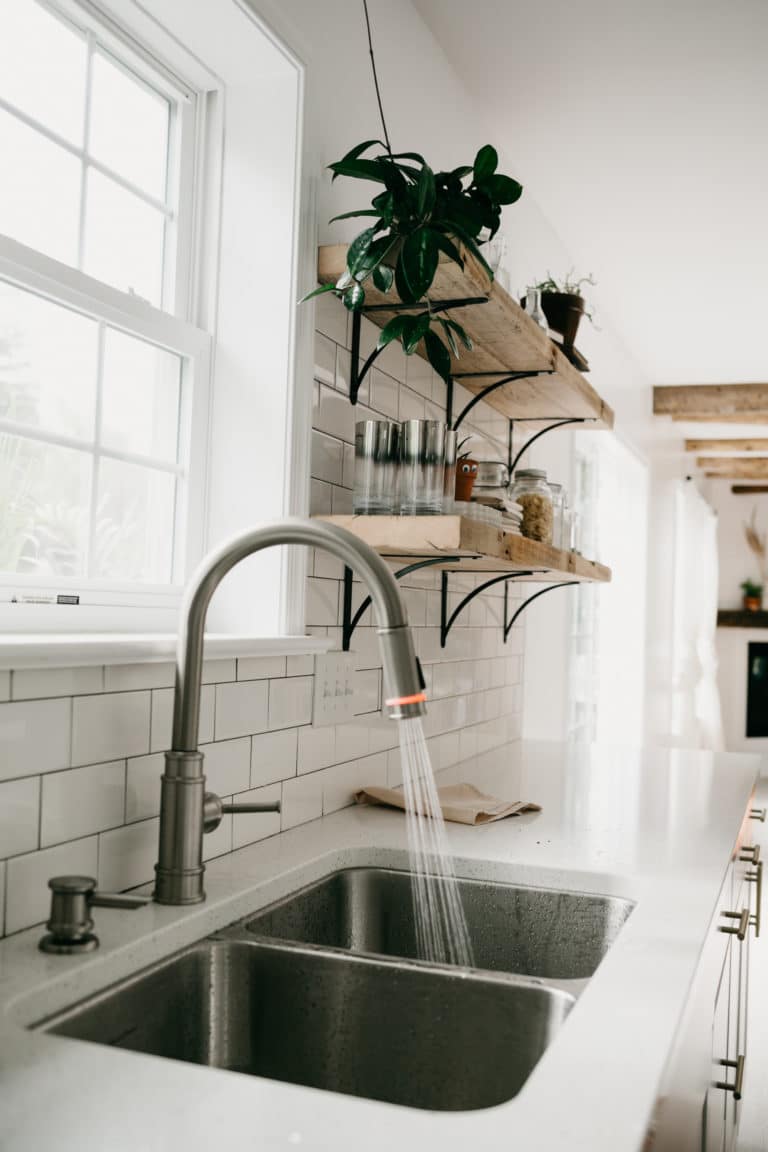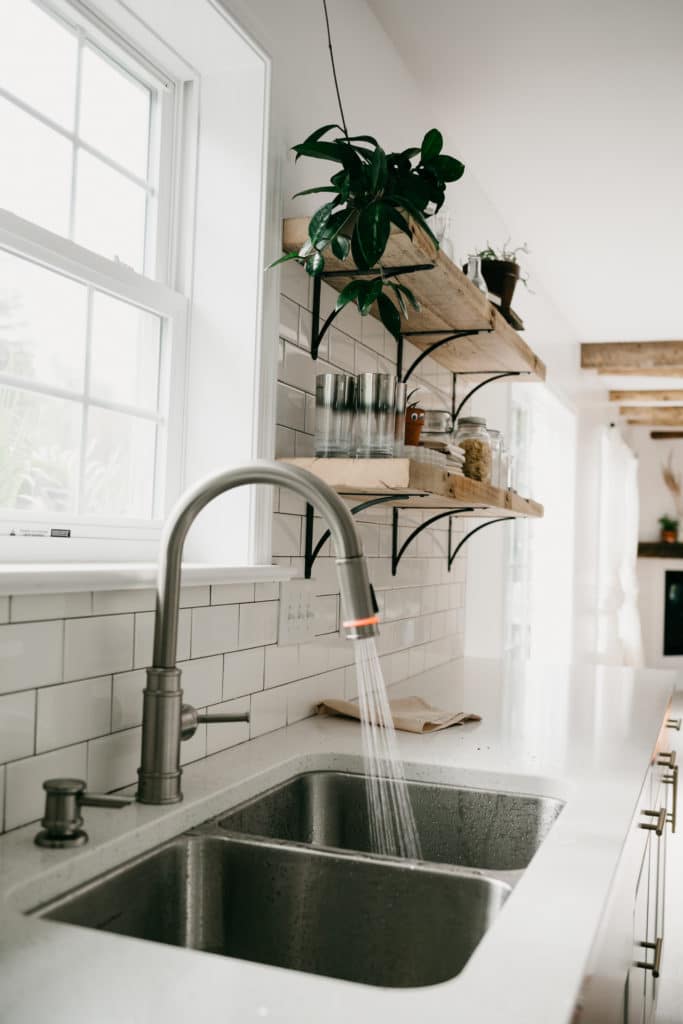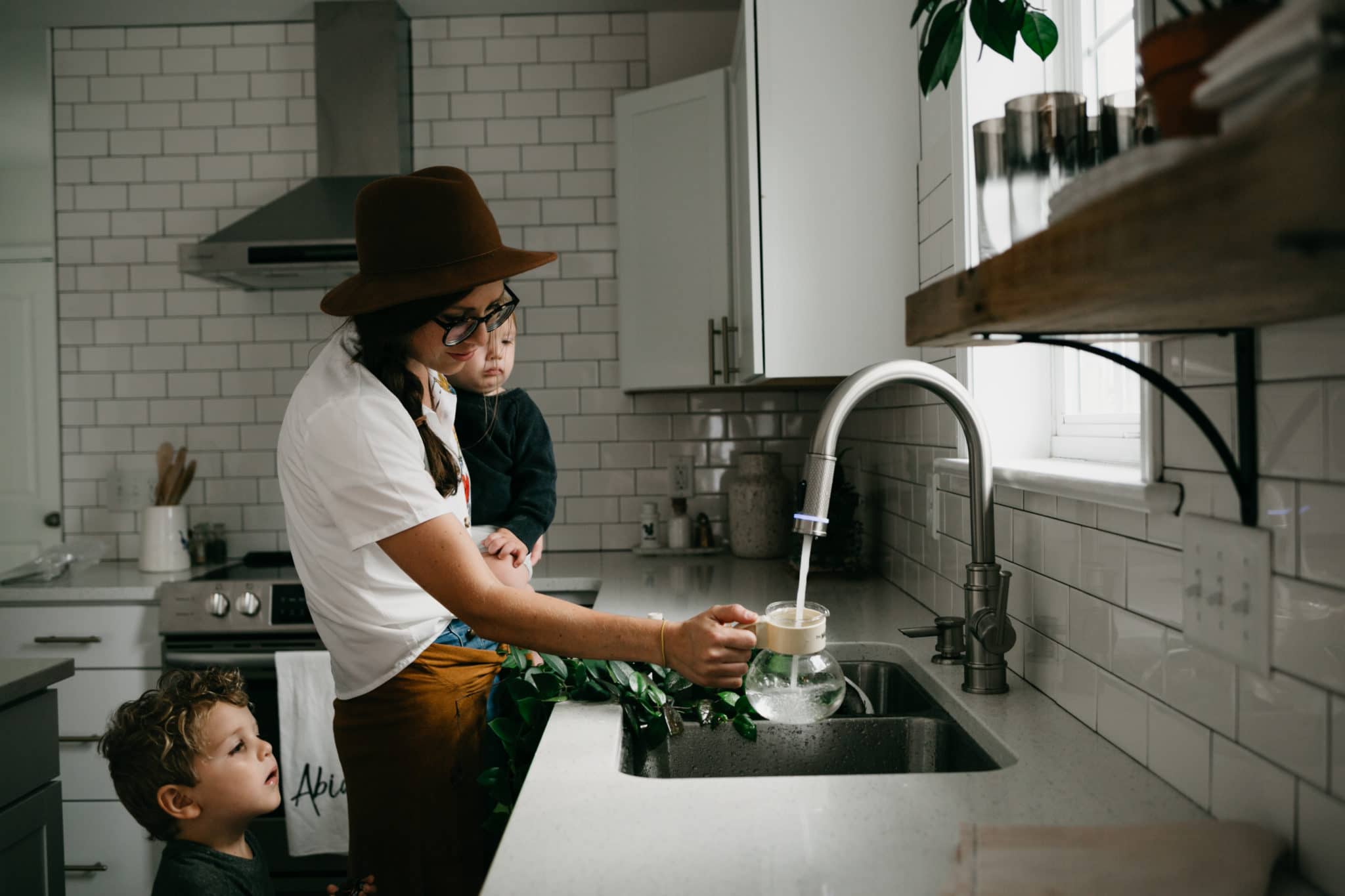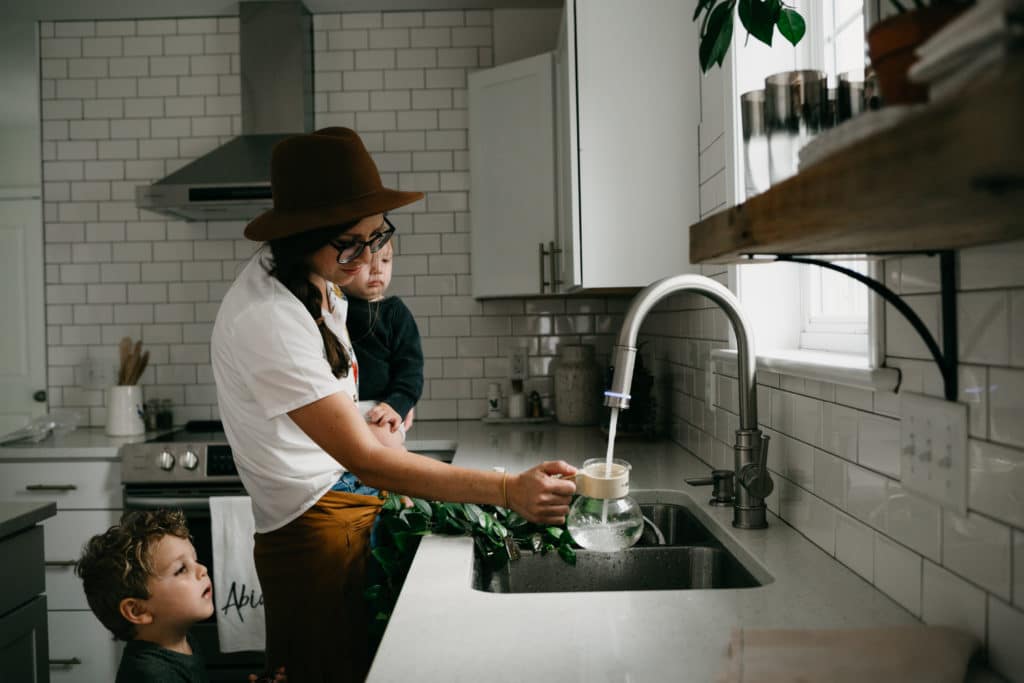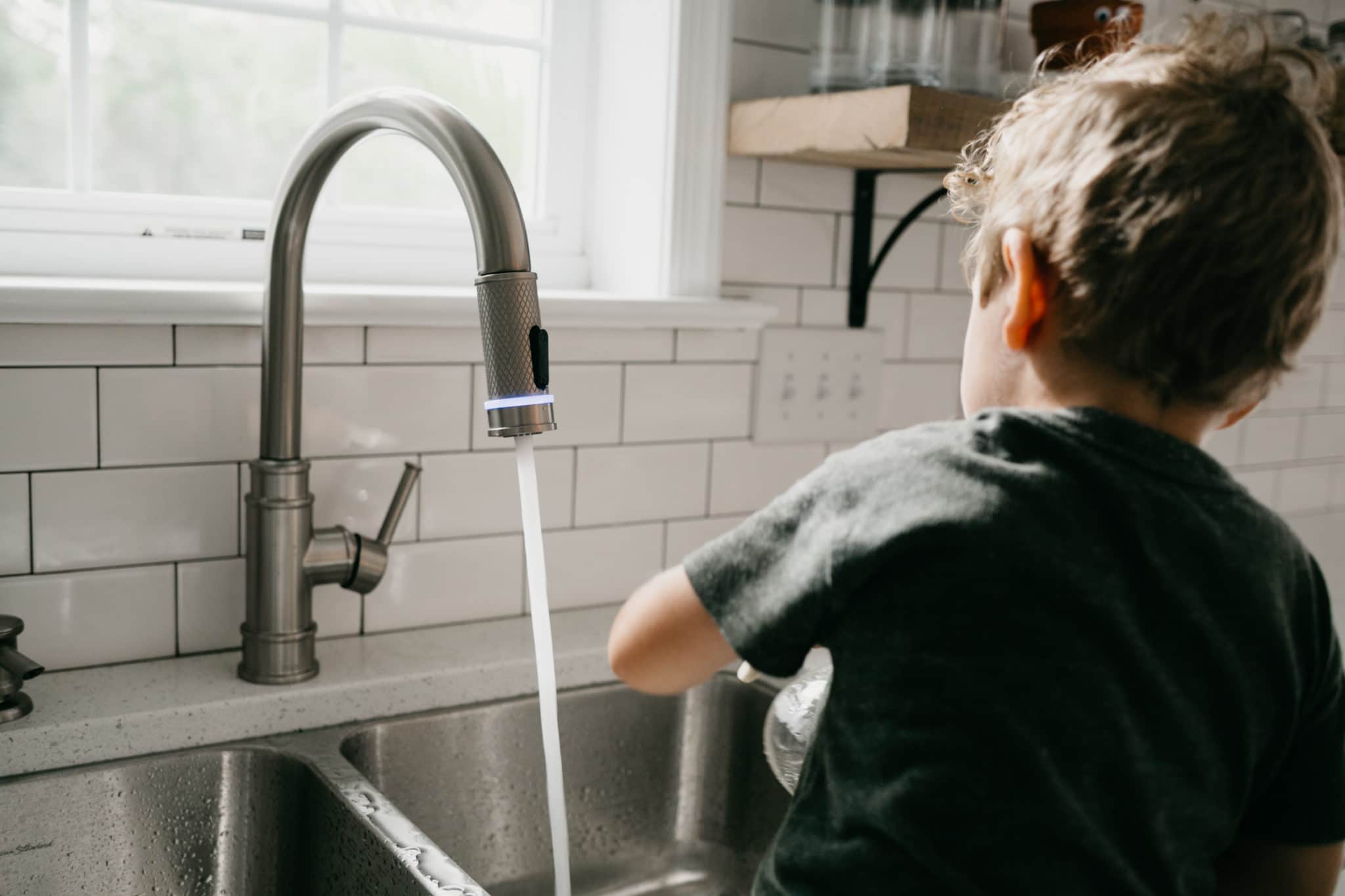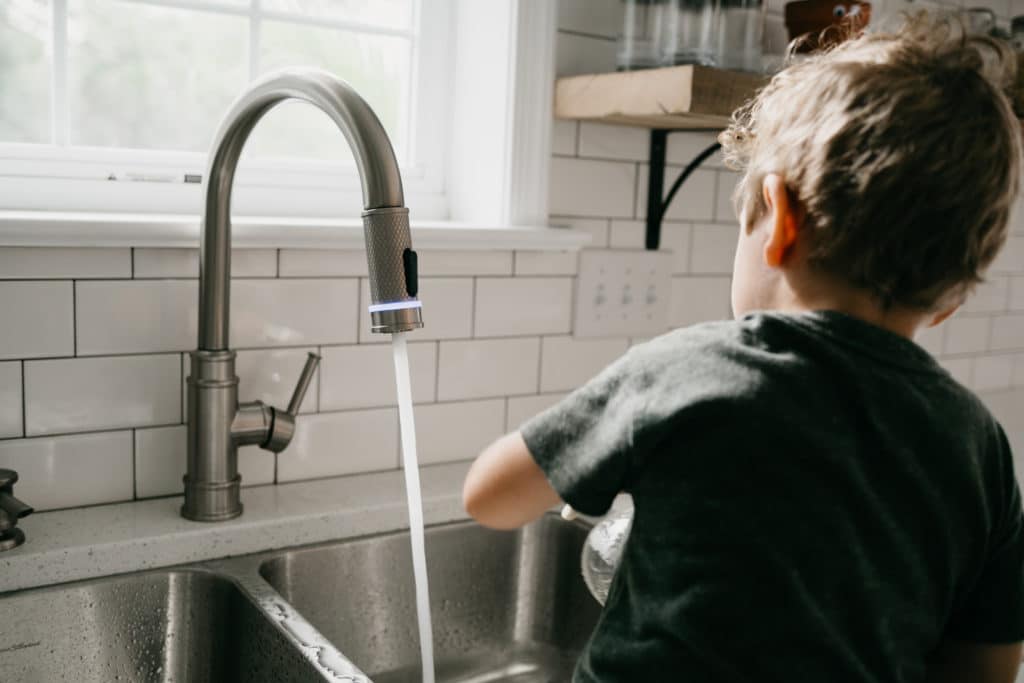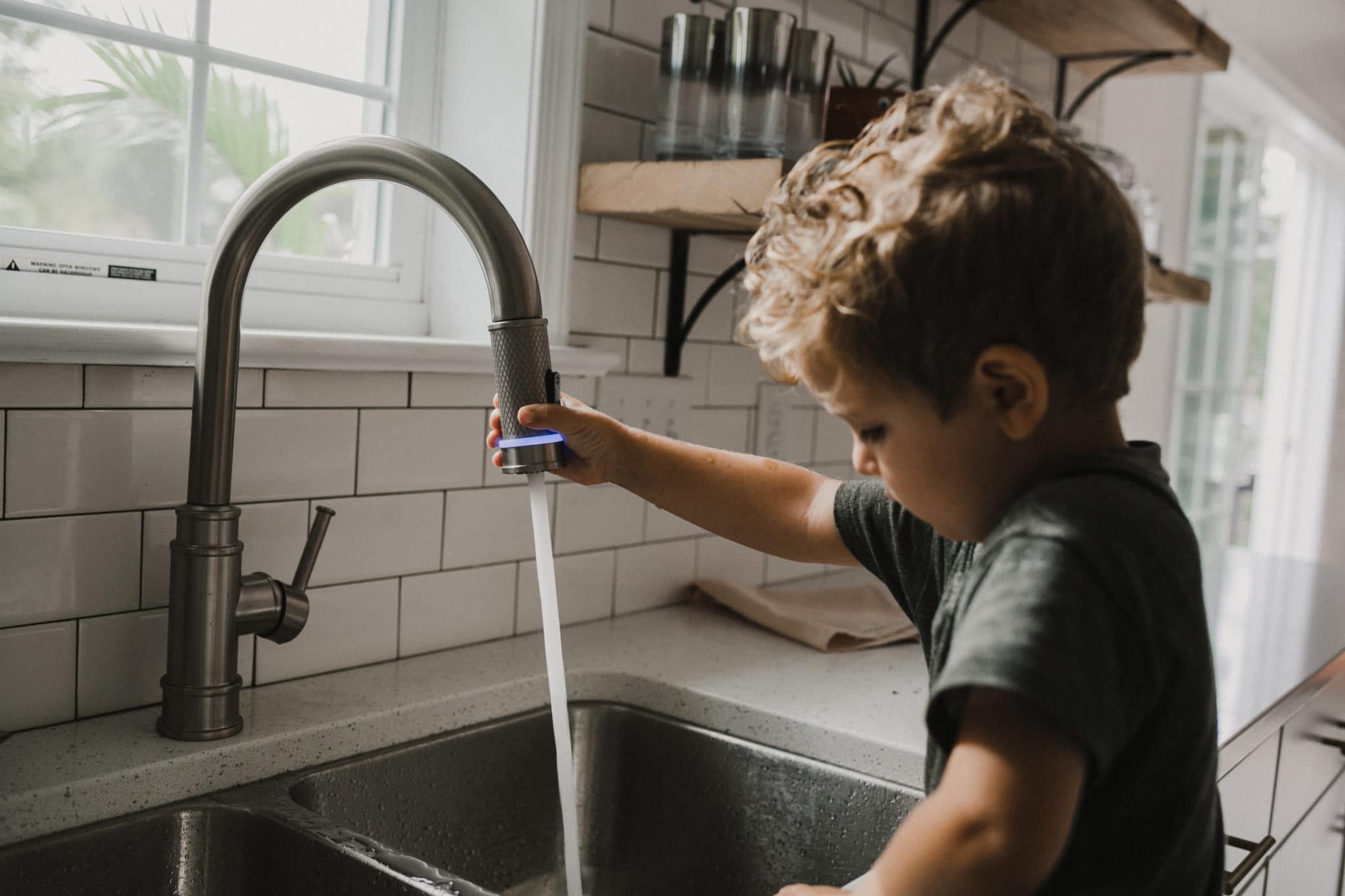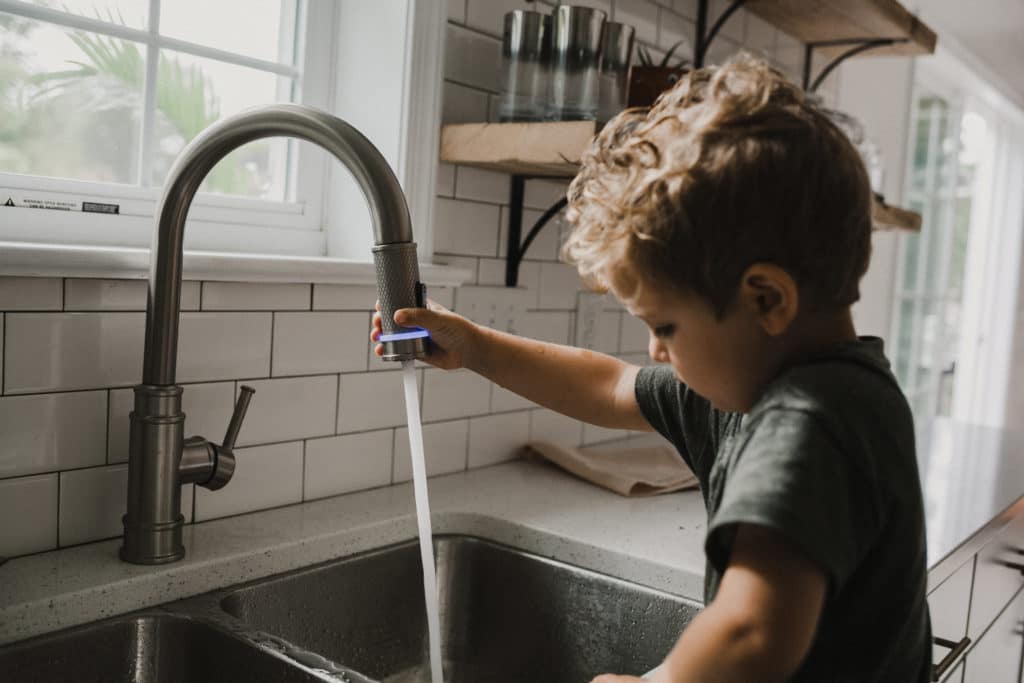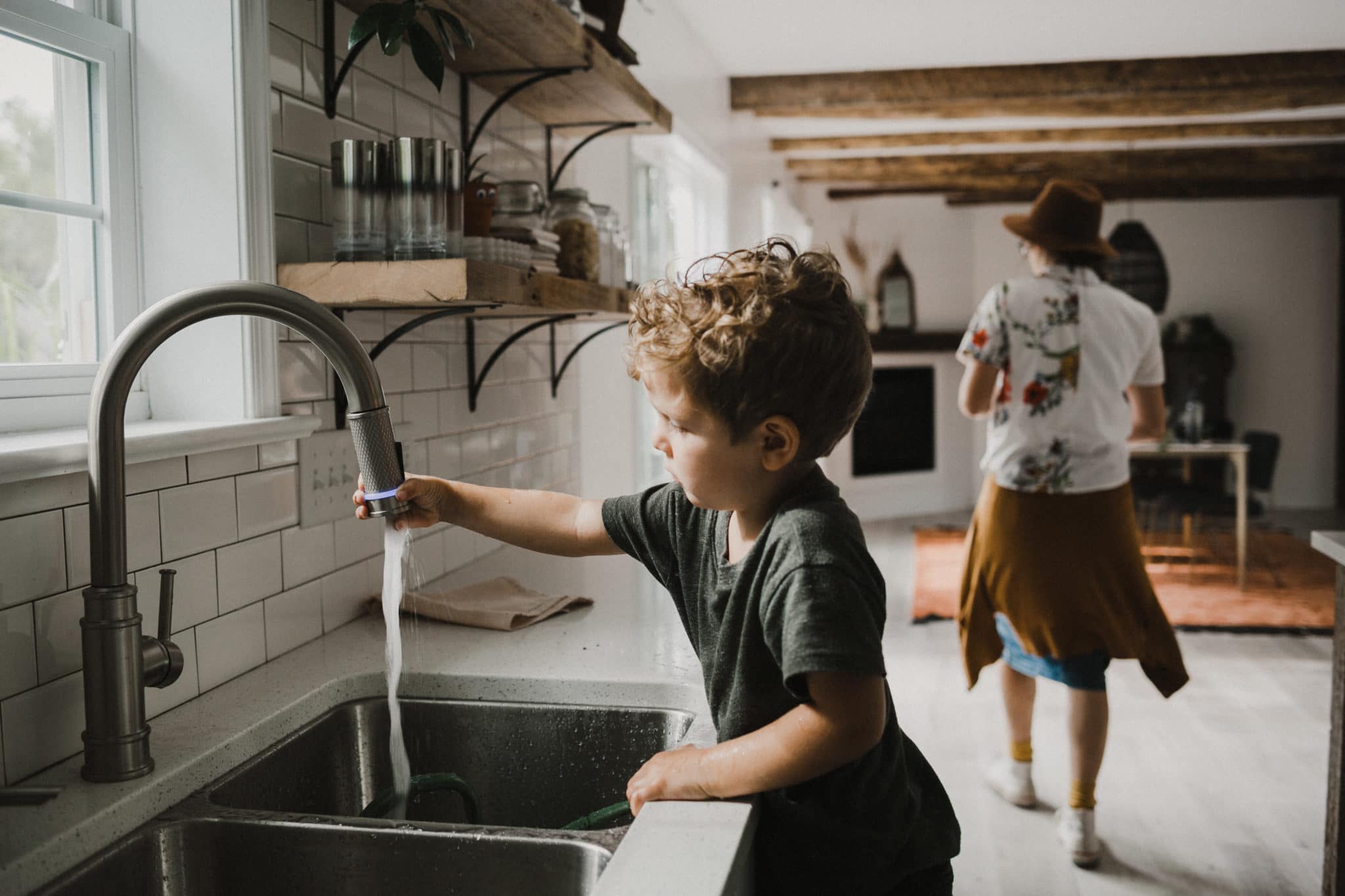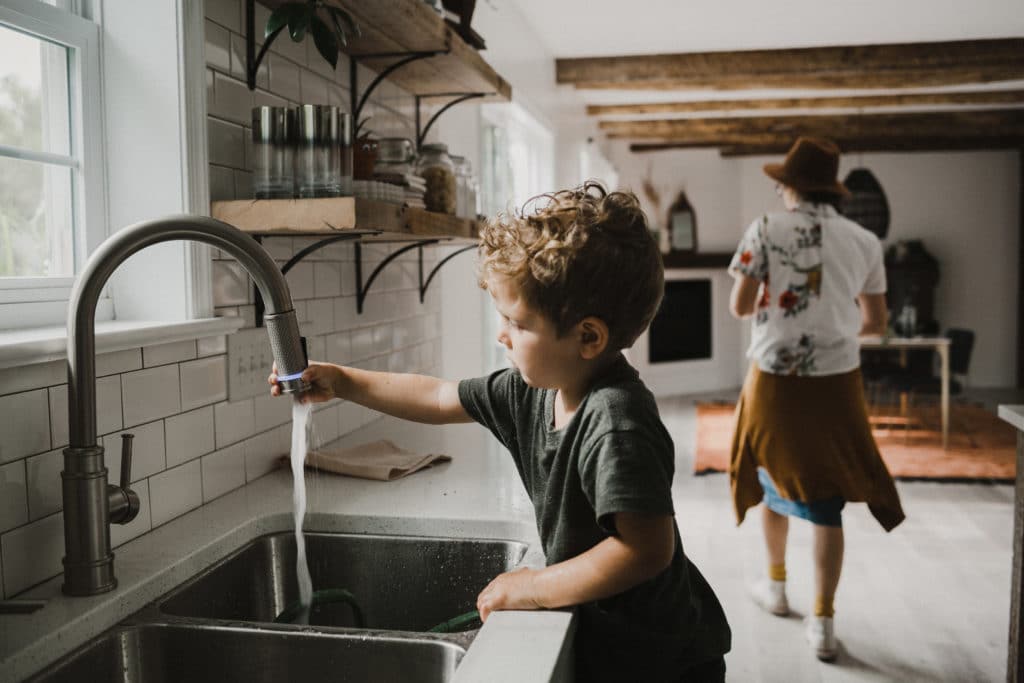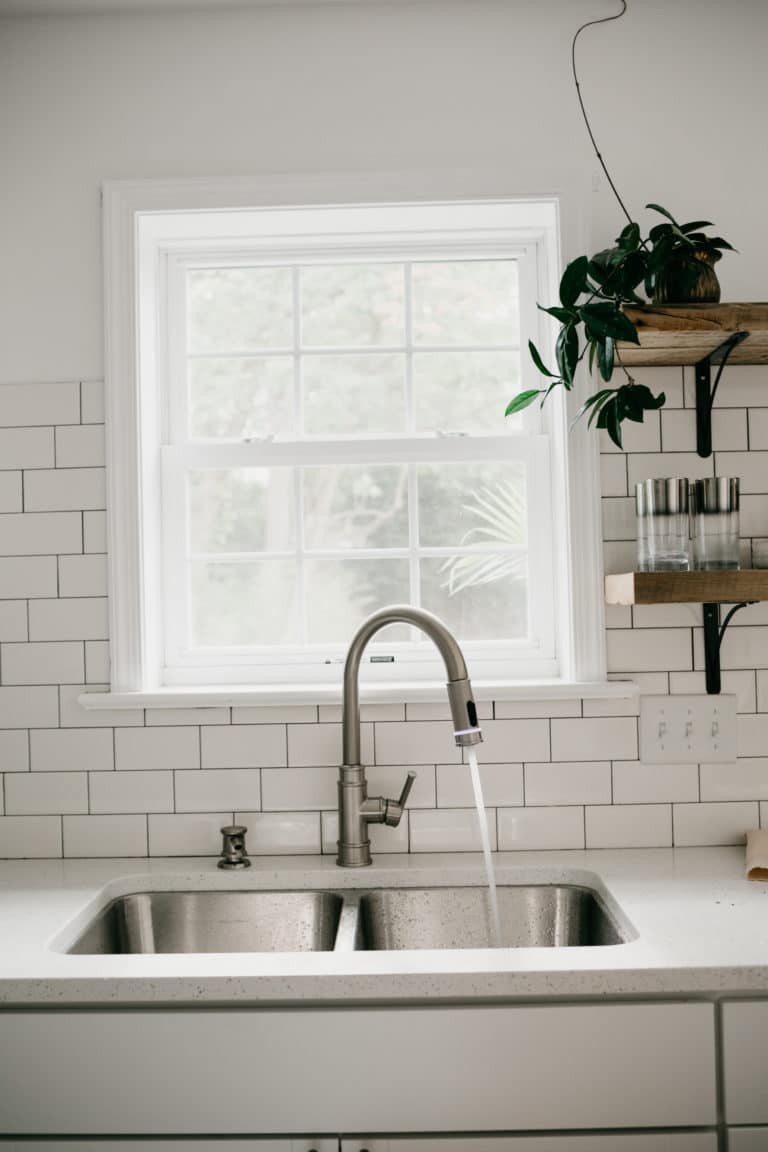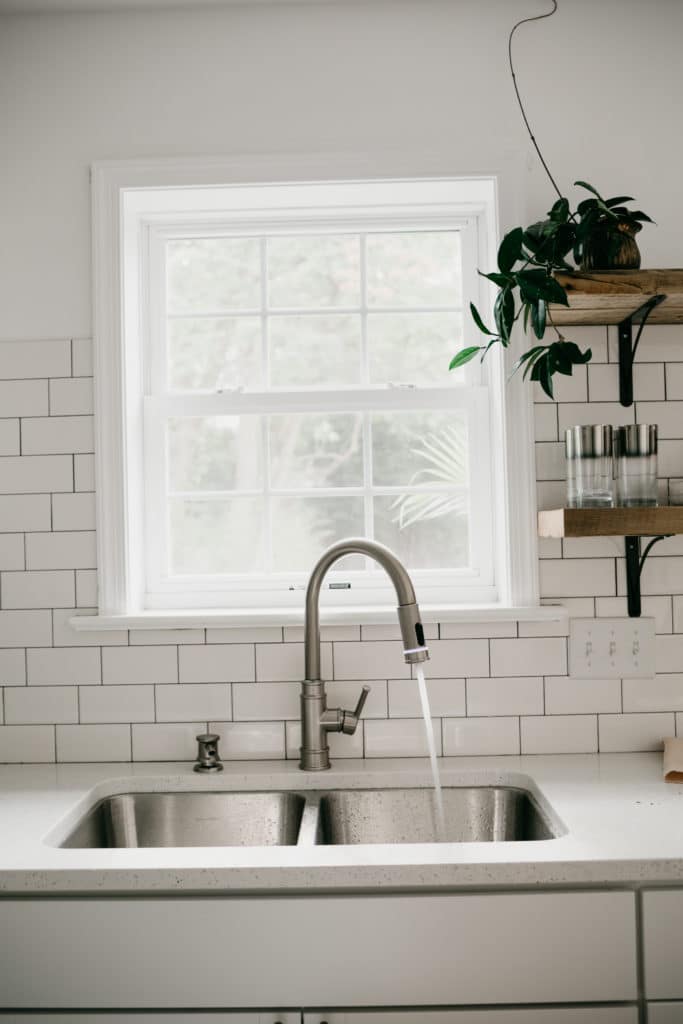 Our last step in prioritizing functionality was the lighting. We installed high hats throughout the kitchen and two pretty pendant lights above the bar. 
Keep an eye out for the full Woodlyn Avenue home reno reveal.
Thanks for stopping by! Next time you are approaching a design decision, figure out what you are prioritizing and perhaps, what you should be prioritizing- beauty, functionality or affordability.
With love, Claude
take note: this post was sponsored by Delta Faucet. Shop all their faucets here.
credits
Renovated and Designed by The Chris & Claude Co.
Photographed by Maddie Broderick